Jacqueline Winspear's Maisie Dobbs series stars one of the most iconic female characters of the 21st century.
Set between the First and Second World Wars, these gripping stories follow astute detective Maisie as she tackles high-profile murder mystery cases across her native land, Britain, and beyond.
There are seventeen novels in the Maisie Dobbs series so far, and with any luck, author Jacqueline Winspear has plenty more to come. So, there's never been a better time to explore these captivating mysteries and embark on an adventure into the past.
The Maisie Dobbs Books
| Sr. No. | Title | Publication Date | Print Length | Publisher | Where to Buy |
| --- | --- | --- | --- | --- | --- |
| 1 | Maisie Dobbs | July 1, 2003 | 294 pages | Soho Press | Amazon |
| 2 | Birds of a Feather | June 1, 2004 | 360 pages | Soho Press | Amazon |
| 3 | Pardonable Lies | August 10, 2005 | 342 pages | Henry Holt | Amazon |
| 4 | Messenger of Truth | June 12, 2007 | 319 pages | Picador | Amazon |
| 5 | An Incomplete Revenge | February 19, 2008 | 320 pages | Henry Holt and Co. | Amazon |
| 6 | Among the Mad | February 17, 2009 | 320 pages | Henry Holt and Co. | Amazon |
| 7 | The Mapping of Love and Death | March 23, 2010 | 352 pages | Harper | Amazon |
| 8 | A Lesson in Secrets | March 22, 2011 | 336 pages | Harper | Amazon |
| 9 | Elegy for Eddie | March 27, 2012 | 352 pages | Harper | Amazon |
| 10 | Leaving Everything Most Loved | March 26, 2013 | 352 pages | Harper | Amazon |
Below, I'll list every title in the Maisie Dobbs series and include a short summary of each one.
The books can be read as standalones, but to get the most out of the series, it's best to read them in the order they were published, listed below.
1. Maisie Dobbs (2003)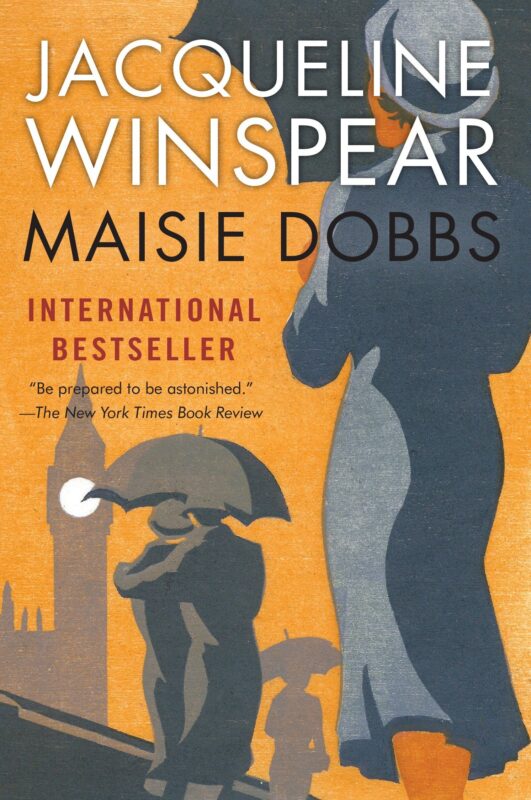 When Maisie Dobbs was just thirteen years old, she got her first job working as a maid for London's aristocratic elites. It was here that she met private investigator Maurice Blanche, who immediately recognized Maisie's razor-sharp intuition and natural quick wit.
And so, with Maurice's help, she enrolled in Cambirdgeshire's Girton College to complete her education in the hopes of one day becoming an investigator herself.
Yet when the First World War broke out, her plans were put on hold. Maisie retrained as a nurse and headed off to France to serve on the front lines.
But now, in the Spring of 1929, ten years after the war's conclusion, she's finally ready to follow her dream of becoming a private investigator.
Her first case takes her to The Retreat, a secluded refuge where wounded soldiers recover from the horrors of war. But all is not as it seems at this peaceful and secluded sanctuary.
2. Birds of a Feather (2004)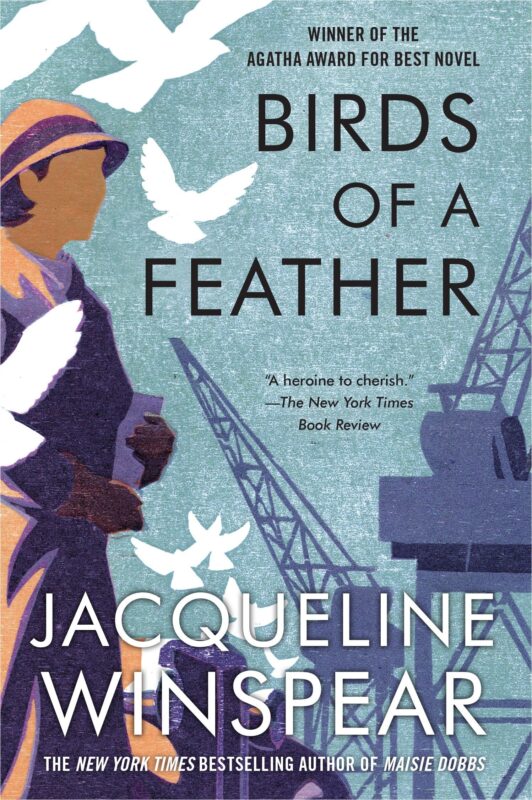 A year has passed since Maisie took on her first case, and now, there's no stopping this intuitive private sleuth.
In her latest assignment, she's tasked with tracking down an heiress on the run who doesn't want to be found.
And when three of the heiress's friends turn up dead, Maisie has her work cut out to get to the bottom of this complex case before the killer strikes again.
3. Pardonable Lies (2005)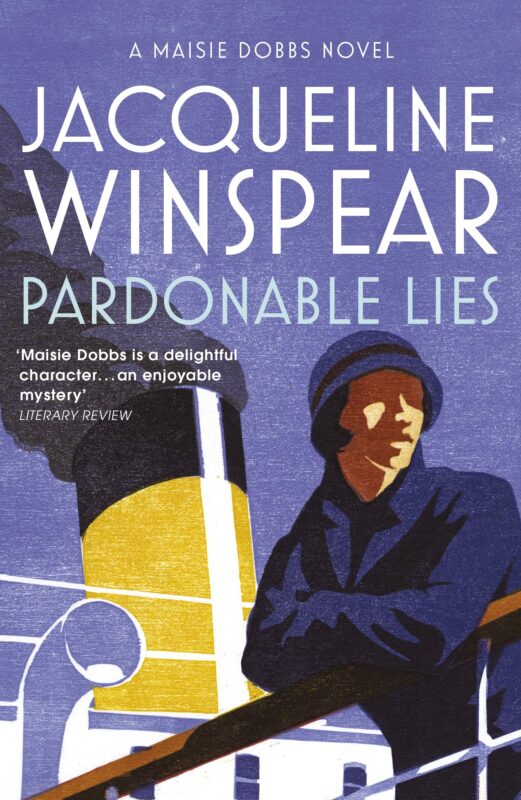 Private investigator extraordinaire Maisie Dobbs is used to tracking down missing people, but her latest case is a little different; now, she must prove that a dead man really is dead.
Sir Cecil Lawton's son, Ralph, was a pilot in the war, and in 1917, his plane was reportedly shot down by the enemy fire.
But his body was never recovered, and so now, Maisie heads back into the former battlefields of war, into her own painful past, to find out the truth about what happened to Ralph.
4. Messenger of Truth (2006)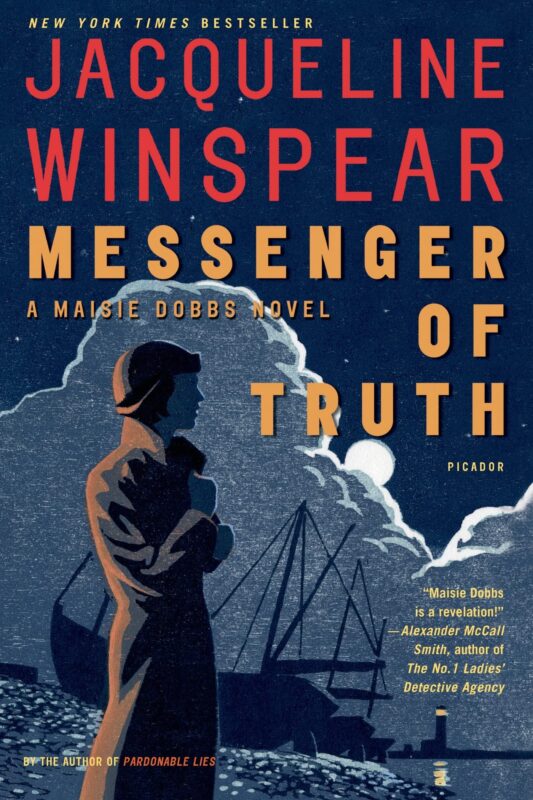 The year is 1931, and the infamous artist Nick Bassington-Hope has died in a tragic accident.
But Nick's sister believes it was no accident, and so she enlists the help of Maisie Dobbs to find out what really happened to her brother.
But Maisie's mission for the truth takes her deep into the heart of danger, into the dark and hidden underbelly of the English capital, where real-life monsters roam.
5. An Incomplete Revenge (2008)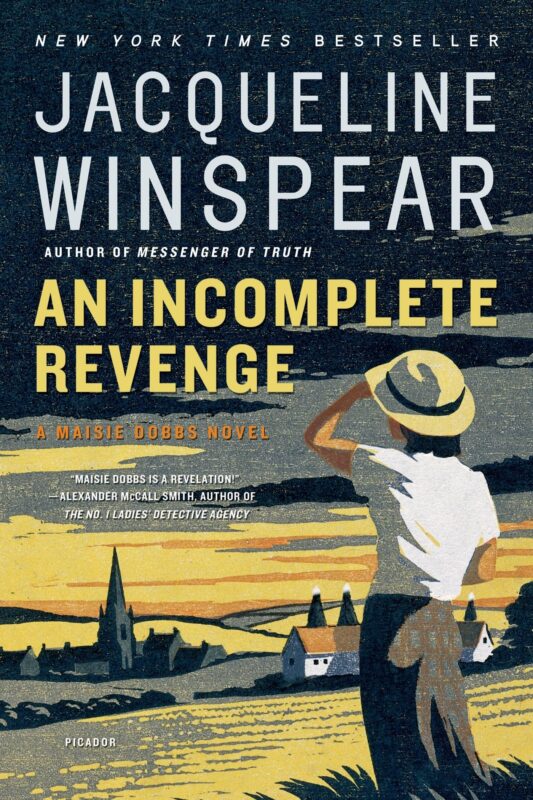 Maisie has been called to a picturesque village in Kent to investigate a relatively mundane case related to a land purchase.
But things quickly turn intriguing when she discovers evidence of foul play. Fires are breaking out in the otherwise peaceful village, and crime is increasing daily.
But her investigations are clouded by a strange air of secrecy, and no one seems to want to talk. Now, she'll need to use every ounce of her crime-solving skills to uncover the truth.
6. Among the Mad (2009)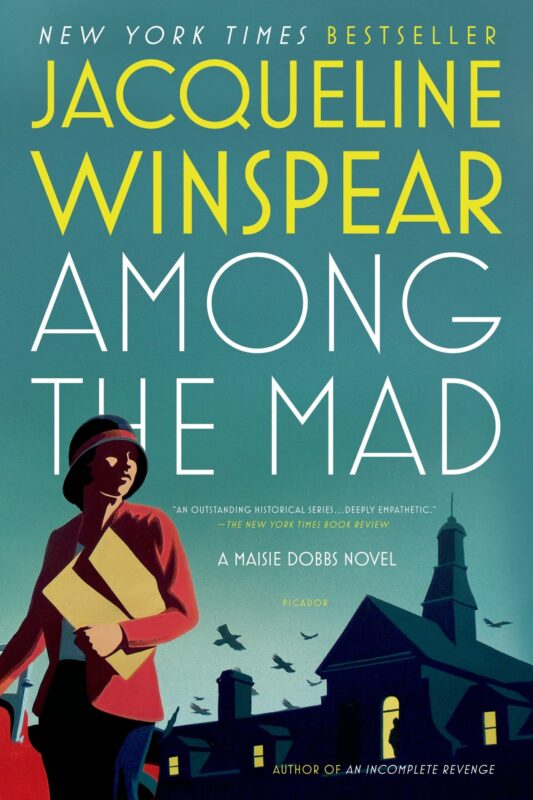 On Christmas Eve, 1931, Maisie was walking down a busy street in central London when she witnessed a man take his own life.
The next morning, a threatening letter arrived at Downing Street, addressed to the Prime Minister. According to the letter, untold numbers of people will die if demands aren't met. And for reasons nobody quite understands, Maisie's name is mentioned.
So now, Maisie must assist Scotland Yard to stop a mysterious plot threatening thousands of innocent lives.
7. The Mapping of Love and Death (2010)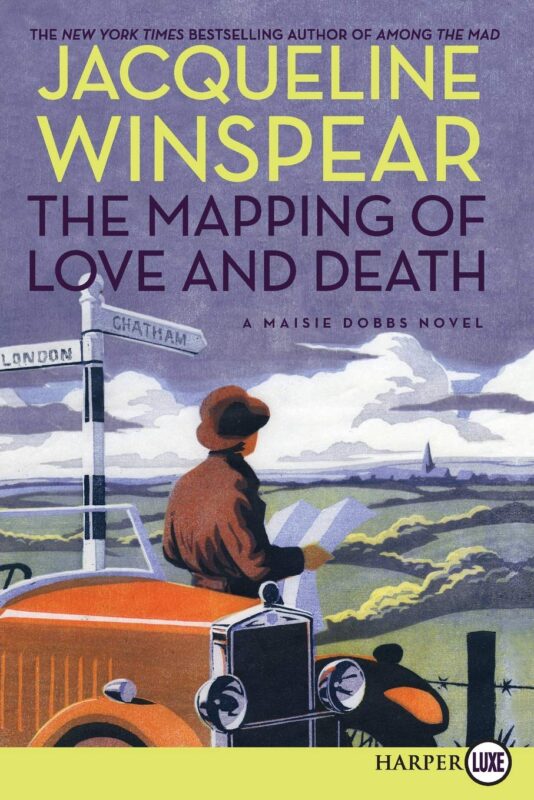 In the summer of 1914, when war broke out in Europe, a brave young American cartographer left the safety of the United States and headed to his father's homeland of England to enlist in the British Army.
After three years of fighting on the front lines, he was declared missing in action. And now, after more than a decade, in the spring of 1932, his remains have finally been discovered in northern France.
And so, his devastated parents enlist Maisie to help track down a woman whose love letters were found amongst his belongings. But her quest reveals more questions than answers and takes her down a dark and dangerous path.
8. A Lesson in Secrets (2011)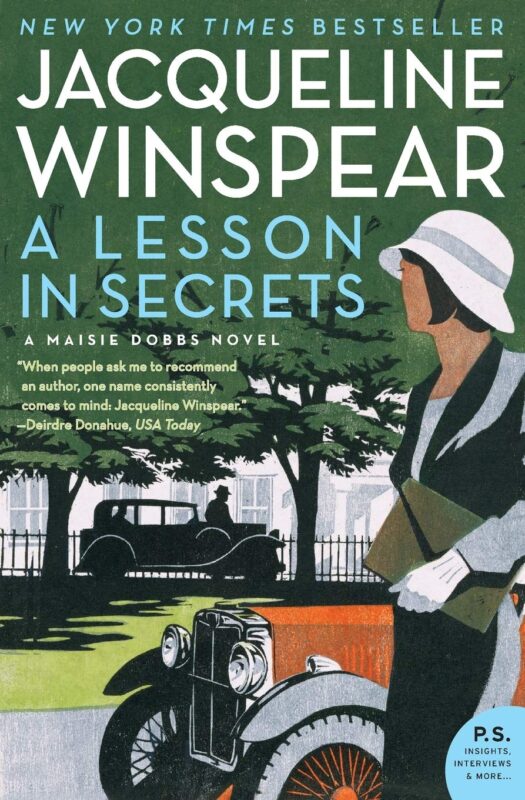 The year is 1932, and Maisie Dobbs is on an undercover government mission to infiltrate a new college at Cambridge University. The institution's founder is Dr. Greville Liddicote, a famously outspoken proponent of pacifism, and his radical ideas are feared to be "not in the interests of His Majesty's Government."
And so, Maisie poses as a junior philosophy lecturer, sending intel she gathers back to the Secret Service at Scotland Yard. But her mission takes a sinister turn when Dr. Greville Liddicote turns up dead.
9. Elegy for Eddie (2012)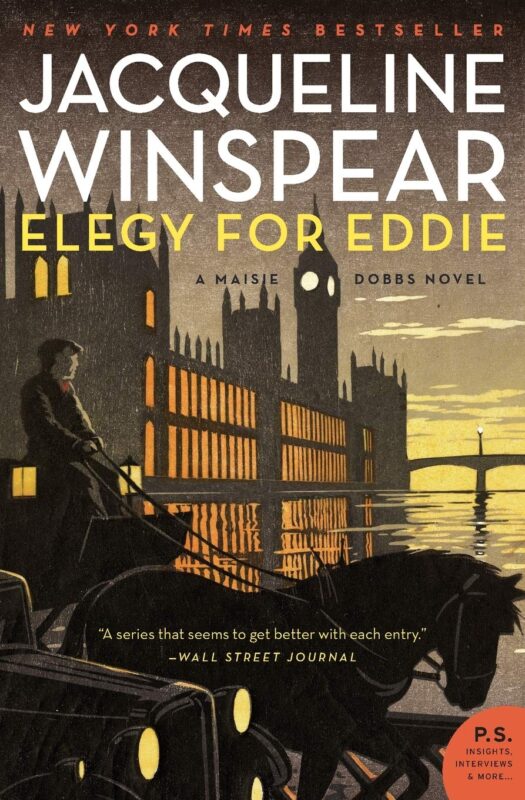 In the spring of 1933, Maisie's old acquaintance, Eddie Pettit, is killed in a tragic accident.
Yet the costermongers of London suspect Eddie's death was no accident, so they hire Maisie to investigate.
But as she digs deeper into the case, it becomes clear that the political elites are hellbent on suppressing what really happened, and if she continues her search for the truth, her own life could be on the line.
10. Leaving Everything Most Loved (2013)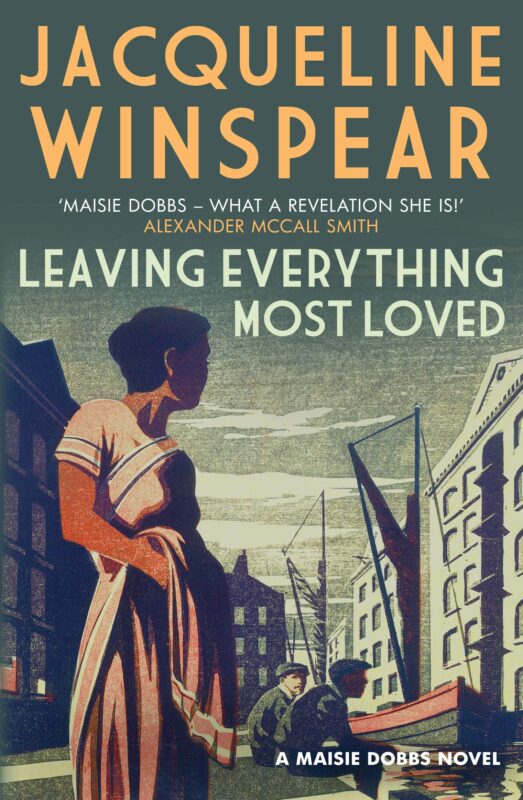 Two months ago, the body of Indian woman Usha Pramal was discovered in the waters of a London canal. Her grieving brother has traveled halfway across the world to find out what happened to her.
Scotland Yard has failed to make any arrests, and it soon becomes apparent that they never even ordered a full investigation. And so, Usha's brother enlists Maisie to uncover the truth.
She begins by interviewing fellow residents at the women's refuge hostel where Usha was living, but it's not long before another woman from the refuge, Usha's close friend, dies in equally mysterious circumstances.
Now, it's a race against time for Maisie to find the killer before he strikes again.
11. A Dangerous Place (2015)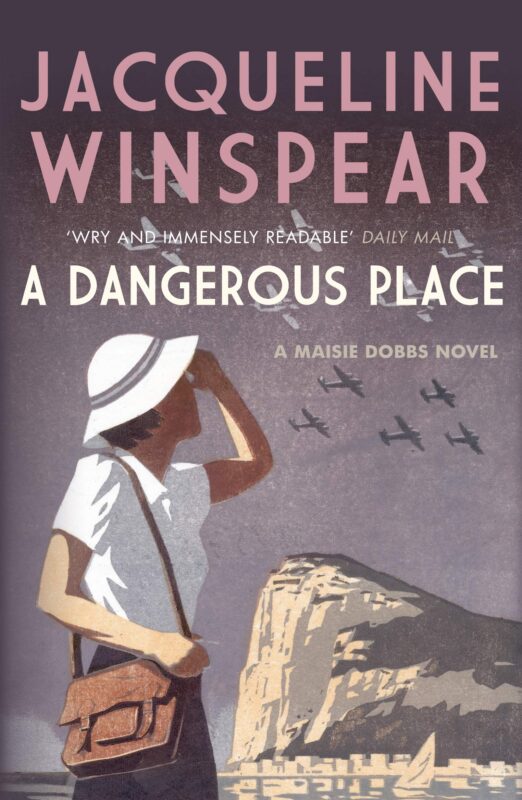 The year is 1937, four years since Maisie Dobbs left her life in England behind for the peace and tranquility of Darjeeling, India. But now, she's being summoned back to Britain by her stepmother.
Reluctantly, she boards a ship for Southampton and begins her long journey home, but as her final destination approaches, she realizes she's making a mistake.
Maisie isn't ready to return, so she disembarks in the British garrison town of Gibraltar, across the border from Southern Spain.
But it's not long before she's forced to put her detective skills into action when a photographer is murdered in mysterious circumstances.
12. Journey to Munich (2016)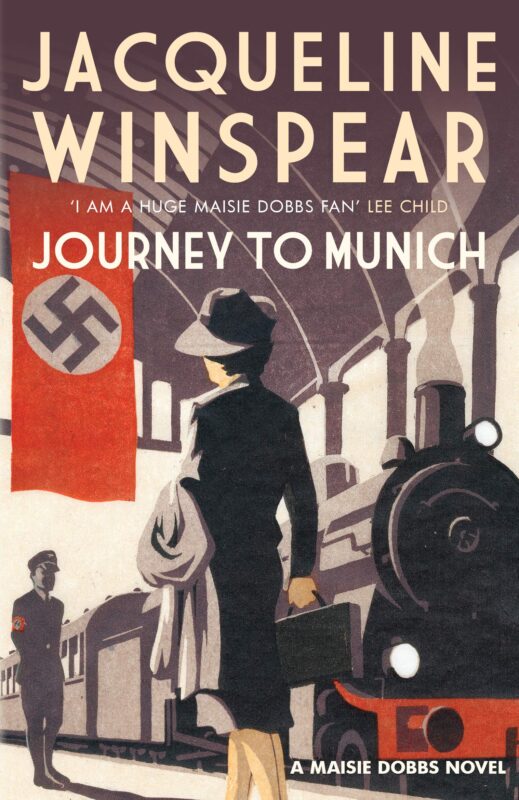 On a chilly winter's morning in 1938, Maisie Dobbsshe is wandering the familiar streets towards Fitzroy Square when suddenly, she's intercepted by two Secret Service agents demanding her help.
A British subject held hostage by the German government is finally being released, but only under one condition; he must be handed over to a family member.
And with his wife confined to her sick bed and his daughter deceased, the Secret Service needed Maisie to do the honors. She bears a striking resemblance to the man's daughter, and she's the only one who can help him to walk free.
But her mission will send her into the heart of Nazi Germany, where untold dangers lie in wait.
13. In This Grave Hour (2017)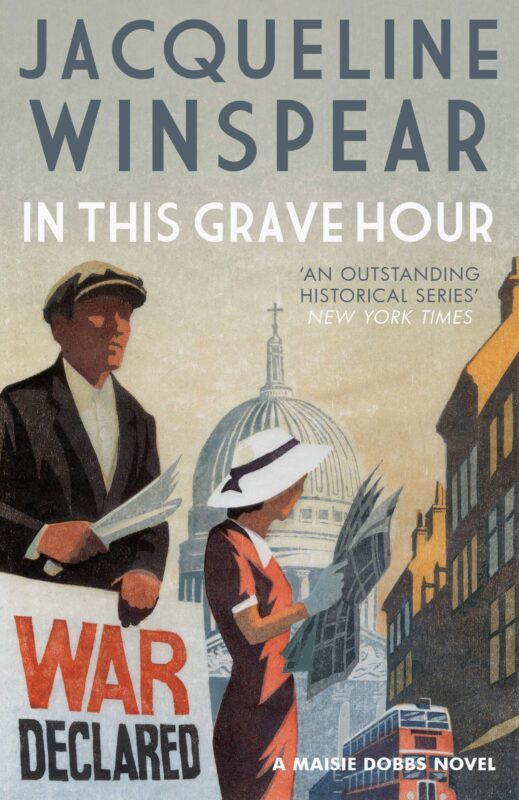 It's September 3rd, 1939, and the war has finally arrived on British shores. Now, Maisie is coming to terms with the grim reality that her life, and the lives of everyone in her country, are about to change forever.
But there's no time to dwell, as a foreign government needs her help investigating a spate of murders.
The victims are refugees who originally came to England as children during the First World War. But now, someone is picking them off one by one, and it's down to Maisie to find out who.
14. To Die But Once (2018)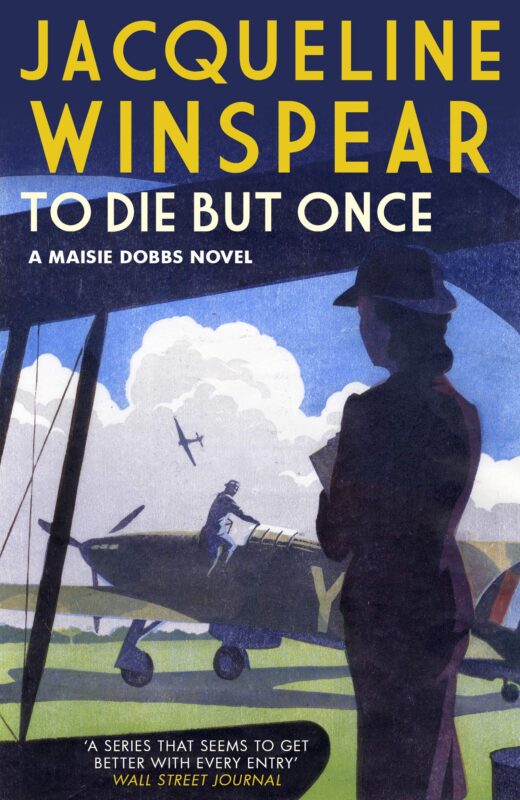 It's the spring of 1940, and British soldiers have found themselves stranded on the beaches of Northern France. And as the German army pushes forward, their lives, and the security of the entire nation, is on the line.
Meanwhile, Maisie is embroiled in a harrowing investigation after a young local boy mysteriously disappeared. This apprentice craftsman had been tied up in a top-secret government plot, and it soon becomes clear that a conspiracy of grand international proportions is at play.
15. The American Agent (2019)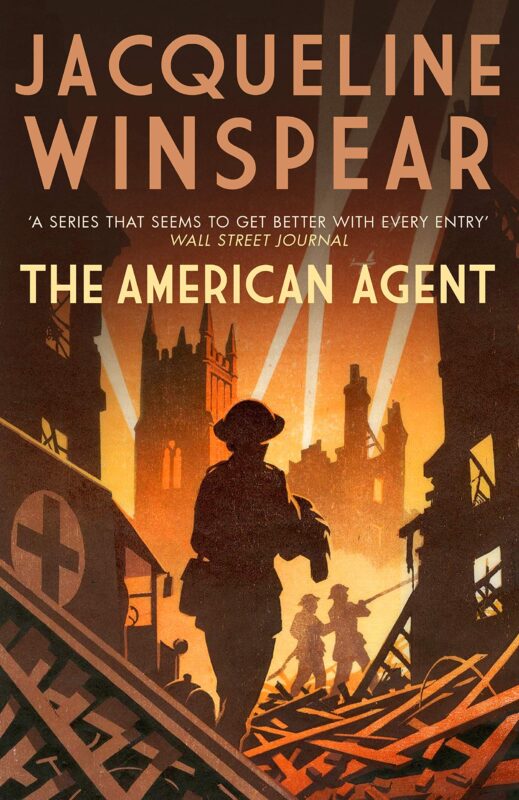 When American journalist Catherine Saxon is found dead in her London abode, the British authorities cover up the crime.
And so, US Department of Justice agent Mark Scott enlists Maisie's help to discover what really happened to Catherine.
Now, Maisie must embark on a dangerous undercover mission to find out the truth. But while she navigates the confusing world of wartime propaganda and political intrigue, she's faced with an uneasy yet familiar feeling; she's falling in love.
16. The Consequences of Fear (2021)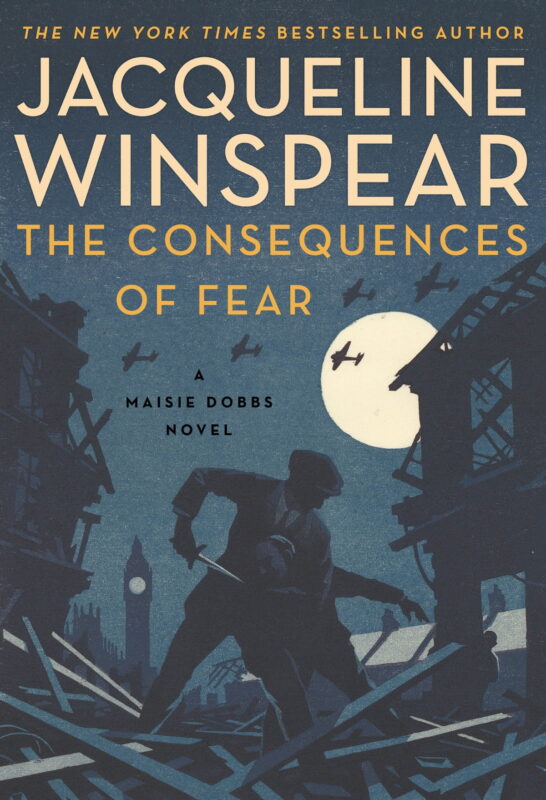 In the autumn of 1941, government message runner Freddie Hackett bears witness to a heated argument that ends in bloodshed. But the police don't want to know, so he turns to Maisie Dobbs to help him solve the case.
And yet Maisie must tread a very thin line, as much as she wants to help Freddie uncover the truth. She's torn between her duty to him and the secret government department she's been enlisted to serve.
17. A Sunlit Weapon (2022)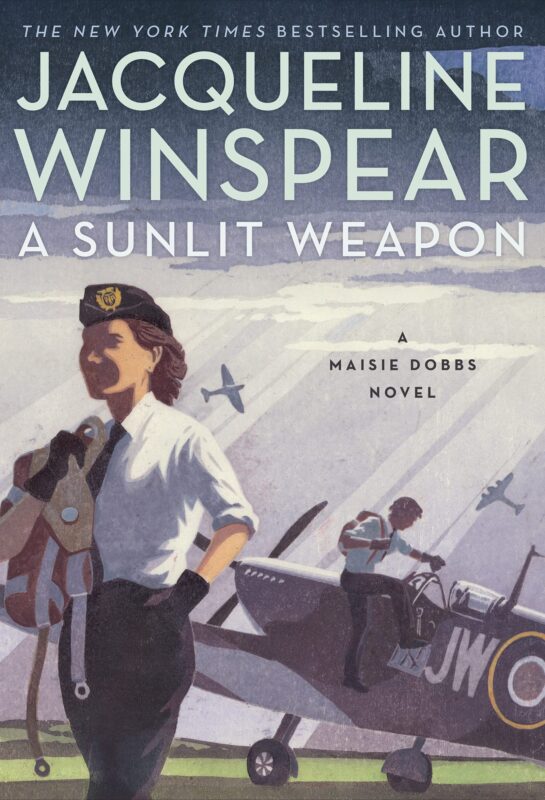 It's the autumn of 1942, and auxiliary ferry pilot Jo Hardy has narrowly escaped death after her plane was shot down by enemy fire on the ground below.
Soon after, another ferry pilot comes under attack, but this time, they aren't lucky enough to escape with their life.
And so, convinced these events are connected, Jo seeks help from private investigator extraordinaire Maisie Dobbs to find out who is behind the onslaught before they strike again.
Conclusion
Jacqueline Winspear's Maisie Dobbs books are the perfect antidote to the male-dominated detective stories of today.
These gripping tales, starring a fascinating and iconic protagonist, are so addictive that once you've read one, you won't be able to resist reading them all.
What are your favorite Maisie Dobbs books? Let me know in the comments below!