Kiera Cass is the best-selling American author behind several hugely popular young adult novels. She's best known for her critically acclaimed fantasy sci-fi series, The Selection. But this popular author also has another series and two standalone novels to explore.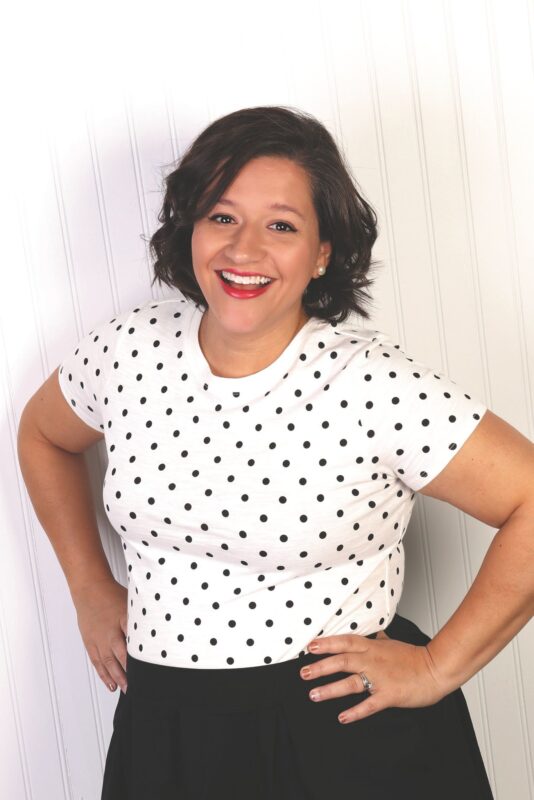 So, if you're looking for some inspiration for your TBR list this spring, read on and learn everything you need to know about the world of Kiera Cass.
Kiera Cass Books in Order
Kiera Cass has multiple exciting novels and novellas to explore, but knowing where to begin is challenging. So, in this post, I'll give you a full rundown of her work, including her popular series and standalone titles, so you can start your reading journey immediately.
1. The Selection Books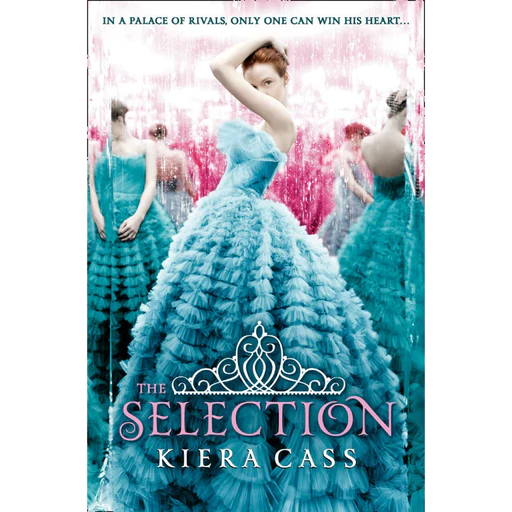 The Selection series is set in the dystopian land of Illéa. This fictional country was once a part of the United States. But now, in this post-apocalyptic world, the land of the free has long been dismantled, and a new, darker society has formed.
Illéa's population is segregated into eight castes. The higher a person's caste, the more wealth and prosperity they will receive. But those in the lowest castes live in poverty. Their fates are sealed, and every day is a struggle to survive.
The series has been described as a dystopian version of the smash hit reality TV show, The Bachelor. 'The Selection' is a TV dating show which invites thirty-five young women from across Illéa to compete against each other. Each girl must do her best to win the heart of the show's star, Prince Maxon. Whoever he chooses to be his bride will become the crowned Queen of all of Illéa and live a life of luxury. Those who fail will return to the lower castes and continue their struggle for survival.
The Selection Books in Reading and Publication Order:
The Selection series comprises five novels and four novellas. When it comes to the ideal reading order, you have three choices.
Option 1: Many readers prefer reading the main novels first, then exploring the shorter ones for further context.
Option 2: Others prefer to compile the main novels and the novellas and read them in the order they were published.
Option 3: Some fans insist that following the chronological order is the best way to go. This reading order will give you an accurate timeline of the series. However, the first two novellas center around supporting characters. You will get to meet the famous protagonist once you've finished those.
Below, I'll list all three reading options so that you can decide the best one for you.
Reading Order Option 1
The Selection Novels in Publication Order
The Selection Novellas in Publication Order
Important note:
The novellas above are available to buy separately or as duo compendiums, known as The Selection Stories.
In 2015, Kiera Cass compiled all The Selection novellas into one volume, entitled Happily Ever After. The book also features exclusive extras, including never before published epilogues and bonus scenes from the main Selection series. So it's the perfect compendium for any die-hard Kiera Cass fans.
Reading Order Option 2
The Entire Selection Series (Novels and Novellas) in Publication Order
Reading Order Option 3
The Entire Selection Series (Novels and Novellas) in Chronological Order
2. The Betrothed Books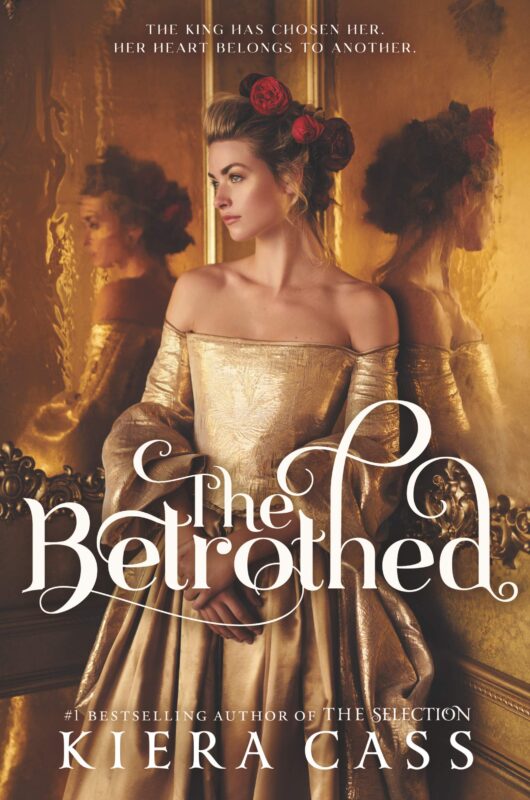 The two Betrothed books form an epic royal romance duology that transports us into a captivating world of medieval courtship.
In book one, we meet the series protagonist, Hollis Brite. Hollis comes from a noble family and has spent her life growing up on the wealthy grounds of Keresken Castle. She and the other daughters of the nobility all share the same goal; to win the affection of the most eligible bachelor in the land, King Jameson.
So, when the King chooses Lady Hollis as his bride, she's over the moon. Soon, she'll be crowned Queen, and all her wildest dreams will come true.
At least, that's what she thought. But the more she immerses herself into her new life as royalty, the more disillusioned she becomes. And when she meets a mysterious commoner who can see right into her soul, the deepest secrets of her heart comebubbling to the surface.
Soon, the future she thought she wanted feels more like a prison, and she's falling in love with someone she never expected she would.
The Betrothed Books in Reading and Publication Order:
The two Betrothed books are interconnected. So, to get the most out of the series, it's best to read them in the order they were published, listed below.
Kiera Cass's Standalone Novels
Kiera Cass has also written two standalone titles alongside her popular series listed above. Here they are in the order they were published.
1. The Siren (2009)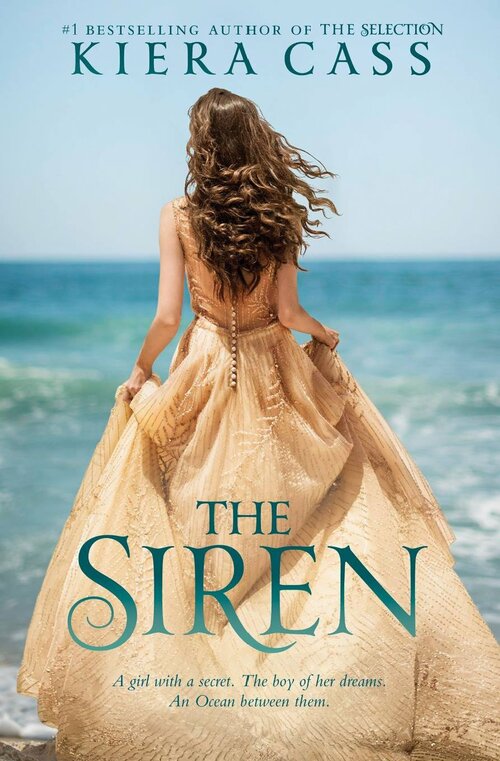 Kiera Cass penned this YA fantasy romance novel in 2009, three years before her hit series The Selection was born. The book was originally self-published, but following her rise to prominence, she revisited this early work and redesigned it for print.
The story follows a sea siren named Kahlen and a mortal boy named Akinli. Kahlen is bound to her duty as a siren at sea, luring humans to their peril using her magical yet deadly voice.
But despite her servitude to the ocean, Kahlen has always dreamed of joining the human world. So, when she meets the handsome and kind Akinli, she quickly falls in love. But one word from her lips can kill, so she must remain silent in his presence.
Yet her chance encounter with Khalen offers her hope. She's spent her whole life following the rules, obeying the waves, and ignoring her heart. But now, she's ready to live by her own rules, on land, hand in hand with a boy who makes her soul sing.
2. A Thousand Heartbeats (2022)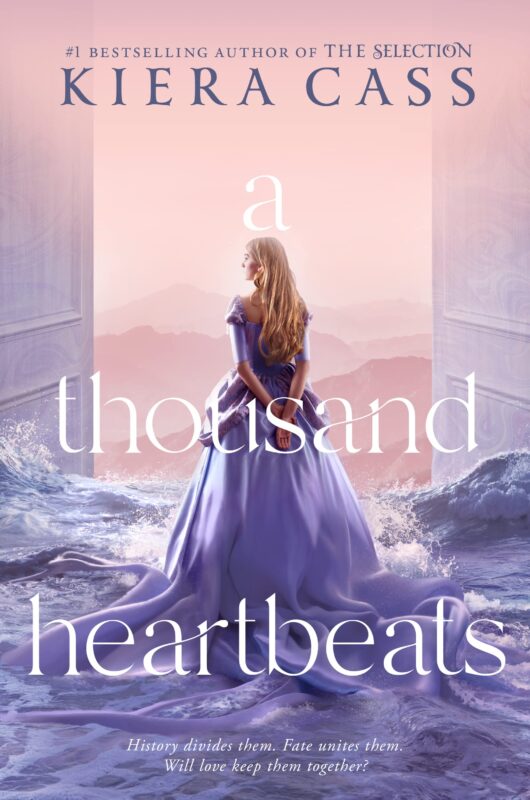 In 2022, Kiera Cass published her second standalone title, starring a privileged princess who finds love in the most unlikely places.
As the daughter of a King, Annika has lived a life of luxury. But the love her father once showed her has disappeared, and now, she faces a future that is out of her control. Annika will be wed to a man she does not love
if the King has his way.
Meanwhile, Lennox is living a life of servitude in a distant land, fighting alongside the Dahrainian army to reclaim a kingdom that was taken from his people long ago.
With such a noble mission, there's no time for romance, but his heart begins to melt when he meets Princess Annika, the daughter of his arch-enemy.
This pair of star-crossed lovers know they can never be together. But the passion between them is growing by the day, and fate has a way of making even the most impossible dreams come true.
Conclusion
Since her critically acclaimed novel The Selection hit the shelves, Kiera Cass has become one of today's most beloved YA authors. Her page-turning tales of forbidden romance have captivated the hearts of millions of readers, young and old, and she's showing no signs of stopping any time soon.
I recommend checking out Kiera Cass's work if you're looking for a new YA romance with a dystopian or fantasy twist.
Are you already a fan of this popular author's books? If so, I'd love to hear your reviews and recommendations. Please drop me a comment in the box below!