Beatriz Williams is an internationally best-selling historical fiction author.
Before she became a writer, Williams was a high-flying corporate strategy consultant working in New York and London. But in 2012, her debut novel, Overseas, was published, and since then, she's become one of today's most celebrated authors.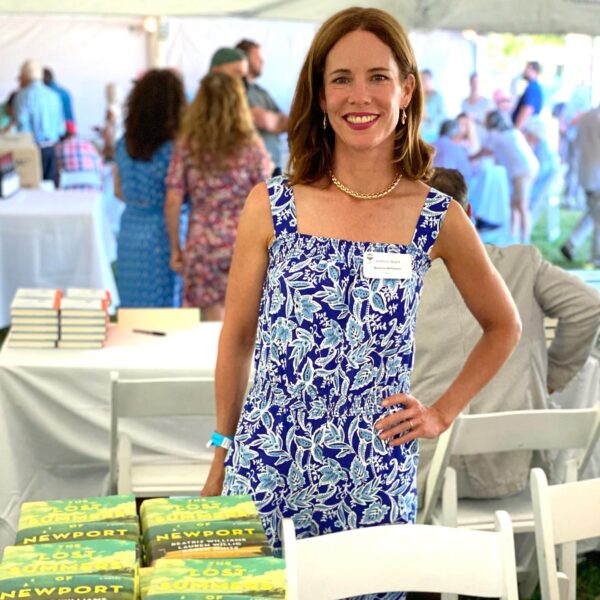 Beatriz Williams is a perfect choice if you're a historical fiction fan looking for a new author to add to your reading list. Her critically acclaimed books have sold millions of copies worldwide. They regularly feature on the New York Times and USA Today bestsellers lists.
Beatriz Williams Books in Order
Beatriz Williams has written two series and several standalone novels, but knowing where to begin with her work can be challenging.
| Sr. No. | Title | Publication Date | Print Length | Publisher | Where to Buy |
| --- | --- | --- | --- | --- | --- |
| 1 | The Secret Life of Violet Grant | May 27, 2014 | 448 pages | G.P. Putnam's Sons | Amazon |
| 2 | Tiny Little Thing | June 23, 2015 | 368 pages | G.P. Putnam's Sons | Amazon |
| 3 | Along the Infinite Sea | November 3, 2015 | 464 pages | G.P. Putnam's Sons | Amazon |
| 4 | Wicked City | January 17, 2017 | 384 pages | William Morrow | Amazon |
| 5 | The Wicked Redhead | December 10, 2019 | 432 pages | William Morrow | Amazon |
| 6 | The Wicked Widow | October 26, 2021 | 448 pages | William Morrow | Amazon |
| 7 | Overseas | April 2, 2013 | 496 pages | Berkley | Amazon |
| 8 | A Hundred Summers | May 30, 2013 | 368 pages | G.P. Putnam's Sons | Amazon |
| 9 | The Forgotten Room | January 19, 2016 | 384 pages | Berkley | Amazon |
| 10 | A Certain Age | June 28, 2016 | 336 pages | William Morrow | Amazon |
| 11 | The House on Cocoa Beach | June 27, 2017 | 384 pages | William Morrow | Amazon |
| 12 | The Summer Wives | July 10, 2018 | 384 pages | William Morrow | Amazon |
| 13 | The Glass Ocean | September 4, 2018 | 416 pages | William Morrow | Amazon |
| 14 | The Golden Hour | June 2, 2020 | 496 pages | William Morrow Paperbacks | Amazon |
| 15 | All the Ways We Said Goodbye | January 14, 2020 | 448 pages | William Morrow | Amazon |
| 16 | Her Last Flight | June 30, 2020 | 400 pages | William Morrow | Amazon |
| 17 | Our Woman in Moscow | June 1, 2021 | 448 pages | William Morrow | Amazon |
| 18 | The Beach At Summerly | 544 pages | June 27, 2023 | Harper Large Print | Amazon |
So, in this post, I'll give you a complete list of every book the author has published so that you can decide where to begin your reading journey.
The Schuyler Sisters Series
This captivating three-part series follows the fascinating lives of Vivian, Christina, and Pepper. These three sisters were determined to forge their way in the world at a time when women were expected to live by a strict set of rules.
In all three books, each sister tells her own intriguing story as she navigates challenges and triumphs in the ever-changing world of the 20th century.
The Wicked City books take us back to the golden age of the Roaring 20s and New York City's prohibition era.
Tucked away under an unassuming Greenwich Village apartment building is a speakeasy hideaway dubbed the Christopher Club. Here, flappers and gangsters mingled, away from the prying eyes of law enforcement.
Throughout the series, the story of the club, and its revelers, intertwines with the present-day. And bit by bit, captivating secrets that history forgot come bubbling to the surface.
The Schuyler Sisters Books in Reading and Publication Order
Each book in the Schuyler Sisters series tells a different story. So, you can read them in any order you choose.
1. The Secret Life of Violet Grant (2014)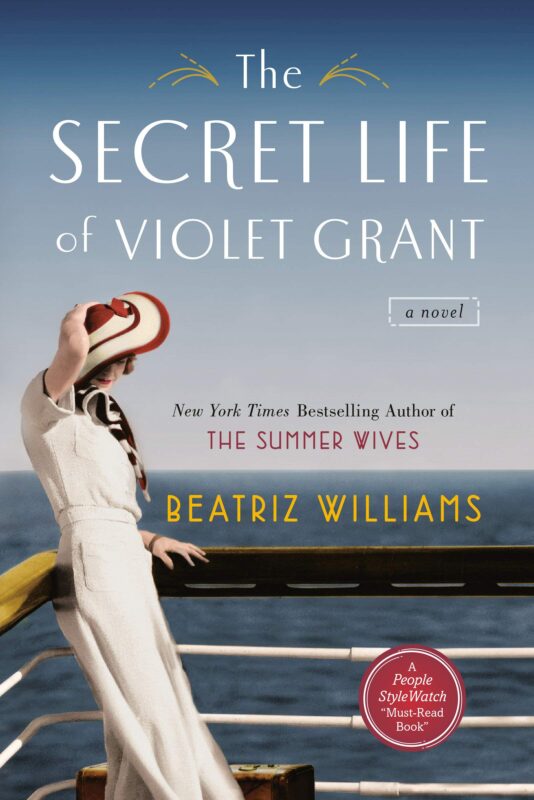 This story is set in the 1960's. Defiant and determined Vivian Schuyler has gone against her wealthy family's wishes and set her sights on a career at New York's Metropolitan magazine. But despite her talent and ambition, the editor is unwilling to give a young woman a chance.
Yet fate brings Vivian a gift from the heavens when a mysterious suitcase lands on her doorstep containing secrets about an aunt she never knew. Could this be the story to kick-start her career?
Viv's aunt was Violet Schuyler Grant. In 1912s, she broke society's rules and left America to study physics in Europe. There, she married a fellow scientist, but she disappeared as the continent exploded into war. We never know her ultimate fate.
So now, more than half a century later, Vivian is determined to discover what happened to Violet and discover the real story behind a woman who bucked convention and followed her dreams.
2. Tiny Little Thing (2015)
Unlike her two rebellious sisters, Christina "Tiny" Hardcastle has always followed the rules. She played all her hands correctly, and now, she's married to the handsome, wealthy, and ambitious Frank Hardcastle.
Nothing is stopping this power couple from achieving their dreams. On the surface, their lives look picture-perfect. Frank is gearing up to win a U.S. House of Representatives seat.
But underneath all the glitz, glamor, and success, Tiny and Frank's grand plans crumble around them. Both harbor secrets that could destroy their reputations, and now, someone is determined to expose those secrets to the world.
3. Along the Infinite Sea (2015)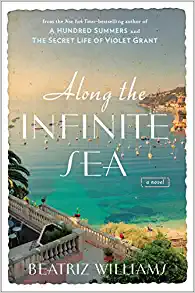 Pepper Schuyler has found herself in the unfortunate position of carrying the illegitimate child of a high-powered, married politician. So, she sells the rare and expensive vintage car she restored at auction, hoping to finally find a way to support herself and her unborn child.
Yet, like Pepper, the car's new owner, the fabulously wealthy and enigmatic Annabelle Dommerich, has her secrets to hide. Annabelle takes the young mother-to-be under her wing and reveals the shocking history of the vintage Mercedes.
And as Annabelle's fascinating past collides with Pepper's uncertain future, the father of her baby is about to re-enter her life and turn it upside down.
The Wicked City Books in Reading and Publication Order
The Wicked City books are interconnected, and the characters and their lives intertwine from book to book. So, to get the most out of the series, it's best to read them in the order they were published, listed below.
1. Wicked City (2017)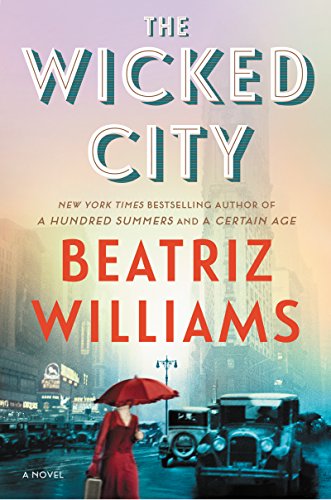 It's the late 1990s, and Ella Gilbert has left her cheating husband and moved into a studio in Greenwich Village.
But her new neighbor, Hector, has warned her about some ghostly goings-on down in the basement of the building. The long abandoned underground speakeasy has been empty for years. Yet after midnight, it explodes into a crescendo of music, laughter, revelry, and the occasional scream.
Back in the Village hideaway's heyday, free-spirited flapper Geneva "Gin" Kelly was a regular at the speakeasy. But after getting caught up in a raid, she struck a bargain with a Prohibition enforcement agent. And suddenly, she found herself at the heart of a dangerous plot to bring down her notorious bootlegger stepfather.
Now, decades later, newcomer Ella is determined to unravel the puzzling pieces of Geneva Kelly's past.
2. The Wicked Redhead (2019)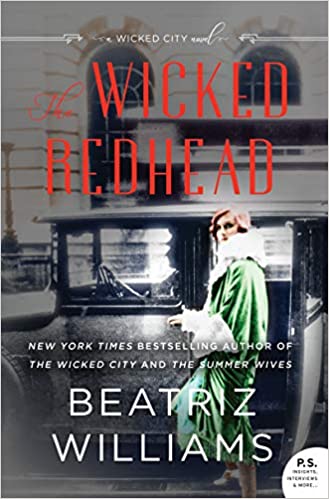 It's 1924s, and Gin Kelly has fled to the safety of Cocoa Beach, Florida, alongside Prohibition agent Oliver Anson Marshall. But their respite is cut short as Gin is forced into a rescue mission that sees her backed into a corner with no way out.
Meanwhile, almost a century later, Ella Dommerich is settling into her new Greenwich Village apartment above the old speakeasy. In the very same apartment Geneva Kelly lived all those years ago.
She's cut ties with her cheating ex-husband, left her morally bankrupt job, and struck up a steamy romance with her neighbor, Hector. But she can only concentrate on her insatiable curiosity about the mysterious Gin Kelly. She and Gin share a secret connection, and she's determined to unravel the mystery of her life.
3. The Wicked Widow (2021)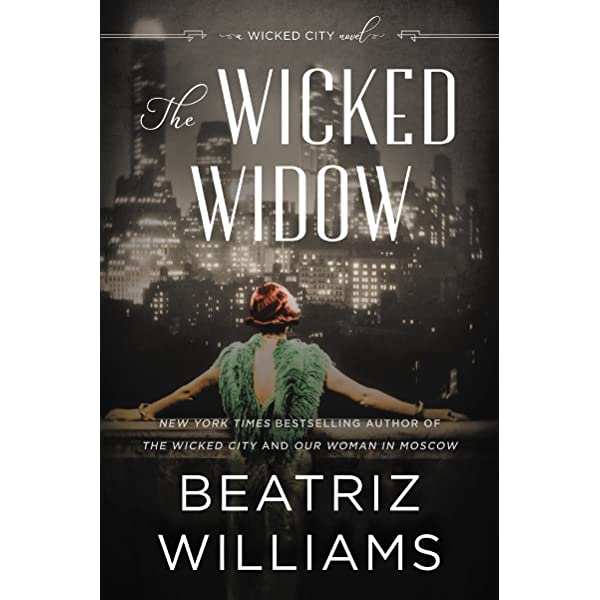 It's the summer of 1925, and free-spirited Gin Kelly is marrying straight-laced Prohibition agent Oliver Anson Marshall.
But shortly after their nuptials are signed, Marshall's sworn enemy, a notorious rum runner, turns dead. Now, Gin's new husband is forced undercover yet again. But his mission leads him into the heart of danger, and Gin has no choice but to follow him into a deadly web of deceptions and coverups.
Meanwhile, in the summer of 1998, Ella Dommerich's aging aunt railroaded her into uncovering secrets about Presidential candidate Franklin Hardcastle. Pregnant Ella would instead be settling into domestic bliss with Hector and preparing for the arrival of her new baby. But instead, she finds herself uncovering a conspiracy that stretches back the decades.
And now, the secrets of some of America's wealthiest families are finally about to come tumbling dramatically to the surface.
Beatriz Williams's Standalone Novels
Beatriz Williams has also penned several bestselling standalone novels alongside her popular series listed above. Here they are in the order they were published.
1. Overseas (2012)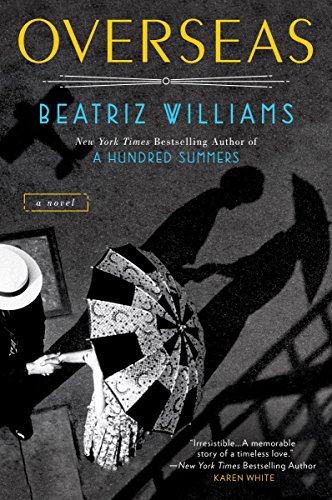 In World War I, Amiens, British officer Captain Julian Ashford is approached by a beautiful American woman named Kate, who has tracked him down to share crucial information about his mission.
Meanwhile, in modern-day New York, a high-flying Wall Street analyst, also named Kate, finds herself falling for the lavishly wealthy Julian Laurence, a man with a mysterious past that stretches back almost a century.
2. A Hundred Summers (2013)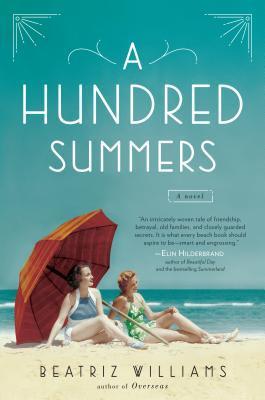 Lily Dane is back in the familiar town of Seaview, Rhode Island, trying to mend the pieces of her broken heart.
She's been coming here with her family for years. But this summer, the friendly embrace of the beachside community is tarnished by the uneasy addition of her former best friend and ex-fiancé, Budgie and Nick Greenwald.
And now, a hurricane is approaching on the horizon, and it's about to churn up some long-buried secrets that will change Lily's life forever.
3. The Forgotten Room (2016) (with Karen White and Lauren Willig)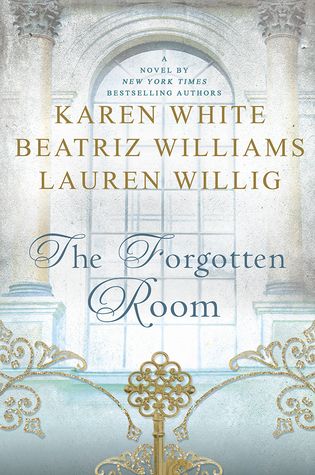 The year is 1945, and Captain Cooper Ravenel has arrived at a private hospital in the Upper East Side with life-threatening injuries. Treating him is Dr. Kate Schuyle, a young woman with a strange connection to the captain's past.
Cooper and Kate are about to be drawn into a multigenerational mystery leading them to explosive secrets buried for decades in the Forgotten Room.
4. A Certain Age (2016)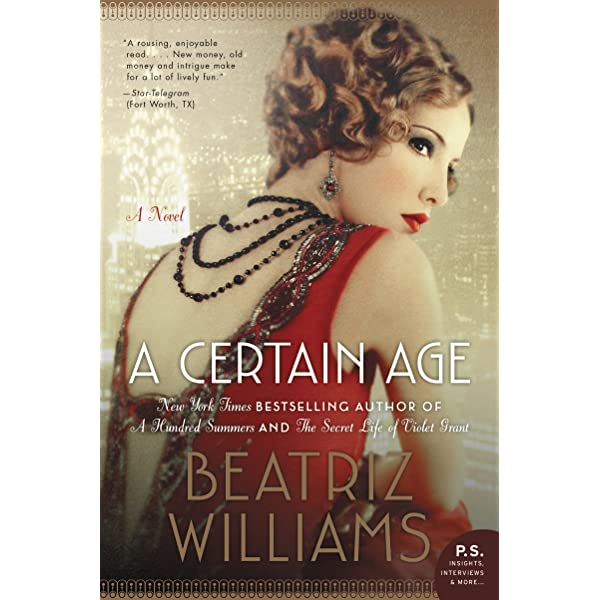 Mrs. Theresa Marshall is married to a well-respected high, society gentleman. They have an unspoken agreement in these modern times of the Jazz Age. So, when Teresa falls in love with a young war hero, Captain Octavian Rofrano, there's no need for divorce.
But when her brother, Ox, announces his upcoming marriage to the young and beautiful Miss Sophie Fortescue, it triggers a chain of events that see Teresa, Octavian, and Sophie embroiled in a twisted love triangle.
5. The House on Cocoa Beach (2017)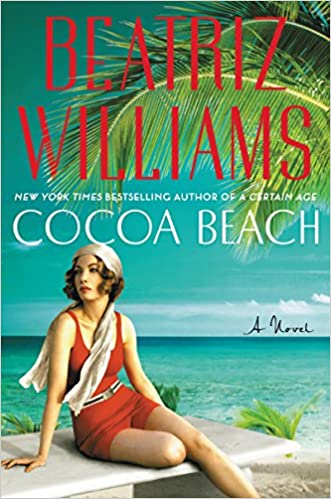 The year is 1917, and Virginia Fortescue has turned her back on convention and joined the war effort in Northern France.
As she rescues dying men from the trenches, she meets a charming British doctor, who declares his love for her, despite his loyal wife waiting at home in England.
Fast forward five years, and Virginia is in Florida dealing with the aftermath of a catastrophic fire that killed her estranged husband and desecrated the plantation house they once called home.
But as she cleans up the mess left behind, she begins to uncover shocking secrets about her husband, secrets that could put her in grave danger.
6. The Summer Wives (2018)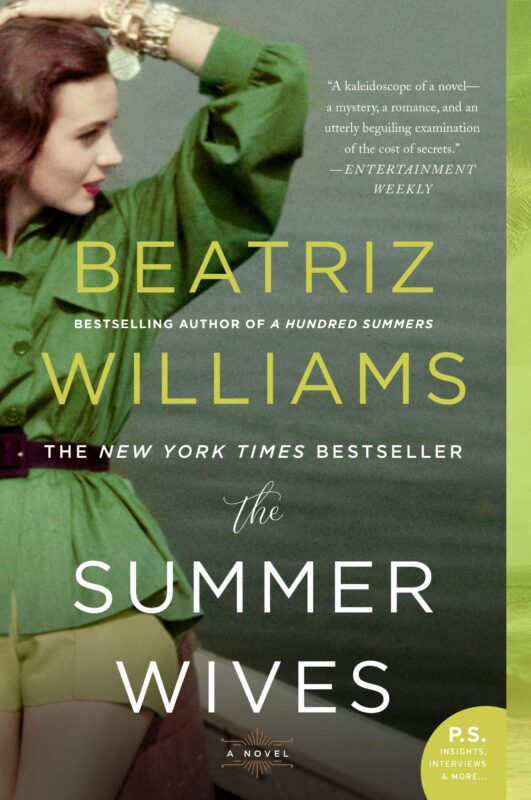 It's 1951, and schoolgirl Miranda Schuyler is spending her summer on the exclusive and secluded Winthrop Island.
Suddenly, Miranda must navigate a captivating and terrifying new world of status, riches, and luxury. But this is an island of two clans; the wealthy elite and the working class laborers who earn their living on land and sea.
And Miranda finds herself drawn to the latter when she meets the son of a lighthouse keeper who is about to change her life forever.
7. The Glass Ocean (2018) (with Karen White and Lauren Willig)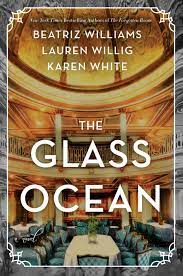 It's 2012, and Sarah Blake has opened her great-grandmother's large wooden chest. She embarks on a mission to England to unravel the secrets of the past. She makes a discovery that could change history.
Her search takes her back to the spring of 1915, to the story of young Caroline Telfair Hochstetter, a woman desperate to save her failing marriage.
But as Caroline boards a luxurious first-class cruise with her husband, she bumps into her old friend, Robert Langford. Suddenly, her hopes of reconciling her relationship are replaced by the promise of a new adventure.
8. The Golden Hour (2019)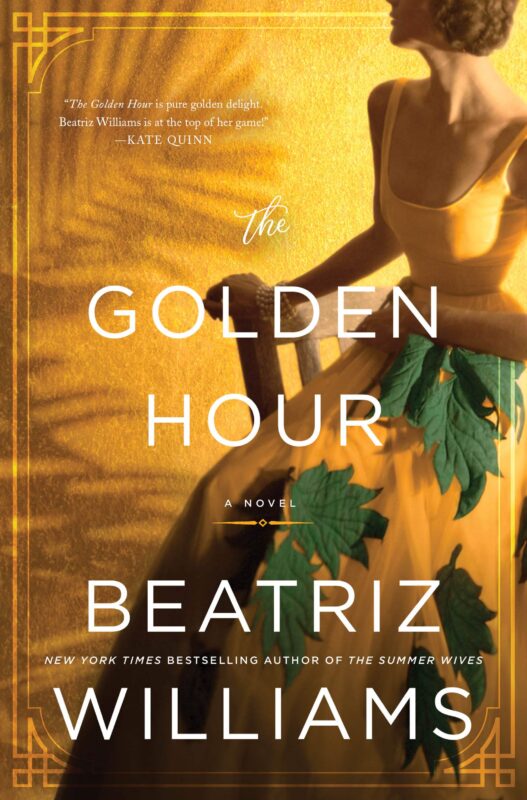 The year is 1941, and society reporter Leonora "Lulu" Randolph has been sent to the Bahamas. She's there to investigate the infamous Duke and Duchess of Windsor, who call the island paradise their home.
But as she digs for dirt on the power couple, she inadvertently uncovers a dark, dangerous secret beneath the glitz and glamor of their Nassau life.
Suddenly, Lulu is embroiled in a world of conspiracy.
9. All the Ways We Said Goodbye (2020) (with Karen White and Lauren Willig)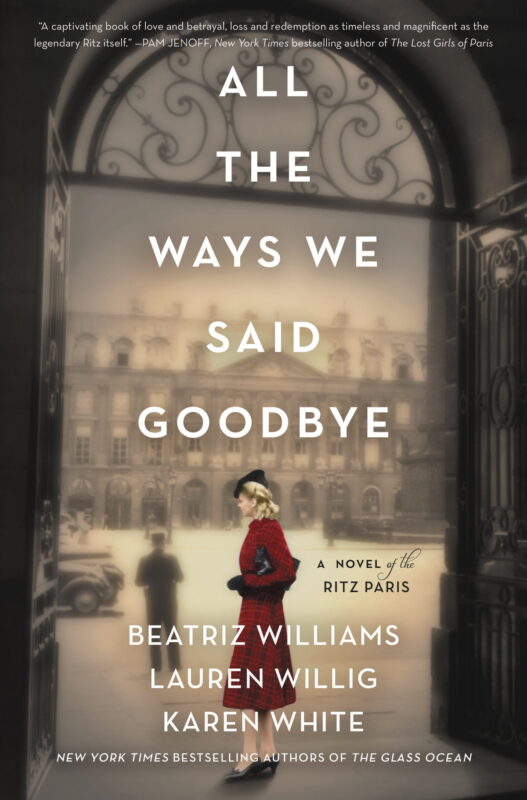 Three women, three generations apart, find shelter and sanctuary at Paris's iconic Ritz hotel. And in doing so, their fates are sealed together for eternity.
The first, Aurelie, is caught up in the chaos of World War I as the Germans invade her family's ancestral home. Before long, she strikes up a forbidden relationship with the German Major's assistant officer. But their love affair puts them both in an impossible position. Soon, she has no choice but to return to Paris, to the safety of the Ritz hotel, where her estranged mother resides.
More than two decades later, Marguerite "Daisy" Villon, a woman born and raised at the Ritz, has reluctantly joined the World War II Resistance effort.
Acting as a courier for an English forger known as Legrand, she helps provide identity papers to Jewish refugees and fellow members of the Resistance. But as she enters Legrand's world, she uncovers an earth-shattering secret that will lead her to commit the ultimate act of betrayal.
And finally, twenty years later, in 1964, grieving widow Barbara "Babs" Langford is approached by an American lawyer searching for a mysterious World War II Resistance fighter known as 'La Fleur.'
It's something that has been buried and forgotten over time. A curious Babs joins him on his quest to uncover a series of fascinating multigenerational secrets. They head to the Ritz.
10. Her Last Flight (2020)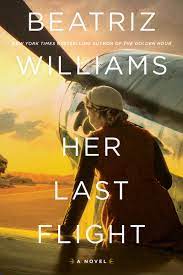 The year is 1947, and war correspondent Janey Everett has arrived on the Hawaiian island of Kauai. She's there to investigate the life of a long-forgotten aviation pioneer, Sam Mallory. But her search unexpectedly leads her to a woman named Irene, who Janey believes could be Mallory's legendary student, Irene Foster.
Foster disappeared during a groundbreaking round-the-world flight a decade prior, and she's believed to be dead. But Janey is convinced she's alive and well and hiding out in the safety of this island paradise.
11. The Lost Summers of Newport (2022)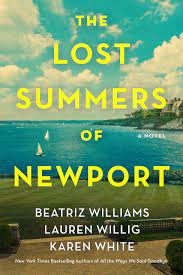 It's 2019, and Andie Figueroa has just realized her lifelong dream of becoming a T.V. producer on the popular reality show Mansion Makeover.
Rhode Island's Sprague Hall is the next mansion to be featured on the show. This breathtaking building is a former luxury summer resort for the rich and famous. Now, it's slowly crumbling back into the sea.
But as Andie's debut episode commences filming, dark secrets from the Sprague family's past begin to surface.
12. Our Woman in Moscow (2022)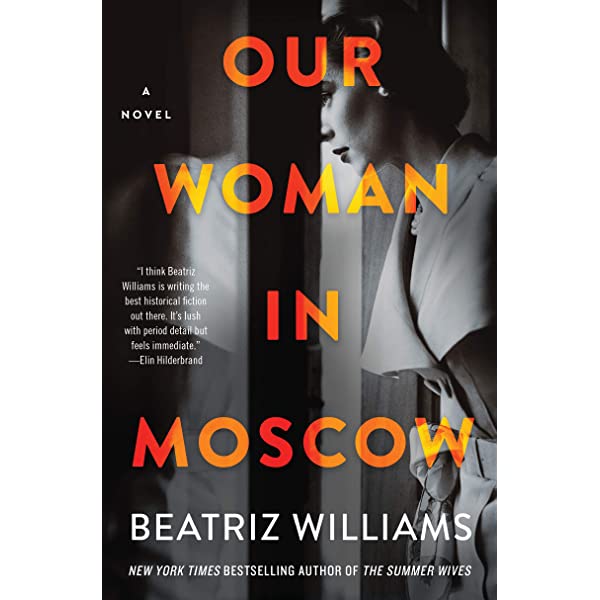 In the fall of 1948, Iris Digby, her husband, and her two children disappeared without a trace.
People's speculation about their fate threw the world's media into a frenzy. But four years later, they're still to be found.
Then one day, Iris's twin sister, Ruth, receives a cryptic postcard from Moscow, signed by Iris. And so she embarks on a dangerous mission to find Iris and bring her back home to safety.
But when she discovers the truth about her sister's disappearance, she wonders if she's making the right choice.
13. The Beach At Summerly (expected to be published in June 2023)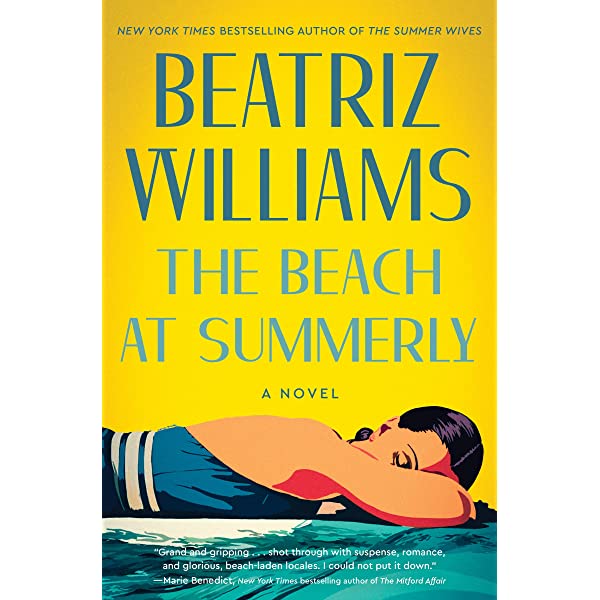 In the summer of 1946, Winthrop Island native Emilia is swept away by newcomer Olive Rainsford. Olive is glamorous, worldly, and tenacious, and her adventurous spirit opens up many possibilities for Emilia.
As the summer rolls on, Emilia and Olive grow close, and Emilia sparks a romance with Olive's handsome young nephew. But then, an FBI agent arrives on the island, shattering their hopes of happiness and turning their lives upside down.
Eight years later, Emilia finally managed to rebuild her life. She's forced to revisit the pain of the past and confront the consequence of her actions.
Conclusion
You'll adore Beatriz Williams' books if you love historical fiction novels packed with intricately detailed plots and captivating characters.
Have you already read this bestselling author's work? If so, I'd love to hear your reviews and recommendations. Please drop me a comment in the box below!