James Baldwin was one of the most influential writers of the 20th century. He produced countless short stories, novels, essays, plays, and poems throughout his lifetime, and he left behind a powerful legacy that has carried forward into the modern day.
AT A Glance: Our Top 5 Picks for James Baldwin Books
Baldwin brought light to issues of race, sexuality, class, and religion during a pivotal moment in American history. He was an outspoken activist during the civil rights movement and campaigned tirelessly for the equal rights of all black people.
James Balwin left behind a significant body of work after his death in 1987, and it's tough to know where to begin when reading this fascinating author. To get you started, here are nine of his best-loved books.
Top 9 James Baldwin Books
IMAGE
PRODUCT
FEATURES
PRICE
Go Tell It on the Mountain
• Genres: Autobiographical novel, Fictional Autobiography
• Page count: 240 (Paperback)
Notes of a Native Son
• Genres: Essay, Non-fiction
• Page count: 208 (Paperback)
Giovanni's Room
• Genres: Novel, Gay literature, Psychological Fiction
• Page count: 176 (Paperback)
Nobody Knows My Name
• Genres: Essay, Biography
• Nominations: National Book Award for Nonfiction
Another Country

• Genres: Novel, Psychological Fiction
• Page count: 448 (Paperback)
The Fire Next Time
• Genres: Essay, Biography
• Nominations: National Book Award for Science, Philosophy, and Religion (Nonfiction)
Going to Meet the Man
• Genres: Short story, Fiction
• Page count: 256 (Paperback)
Tell Me How Long the Train's Been Gone
• Genres: Novel, Psychological Fiction
• Page count: 496 (Paperback)
If Beale Street Could Talk
• Genres: Novel, Fiction, Romance novel
• Page count: 197 (Paperback)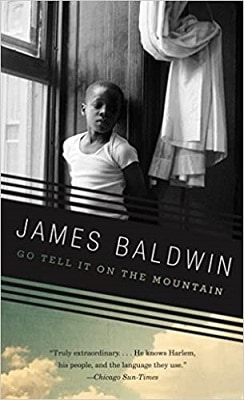 This semi autobiographical tale was Baldwin's first novel. It follows the story of fourteen year old John Grimes, who grew on the streets of Harlem in the 1930s.
Grimes is the son of a strict Pentecostal minister, and he struggles to find his own way and carve out an identity for himself in a world full of contradictions. The book follows close patterns of Baldwin's life; His own stepfather was a Baptist pastor and preacher who had strict ideas about subjects such as sex, spirituality, and morality.
During an interview with the New York Times in 1985, Baldwin is quoted as saying, "Mountain' is the book I had to write if I was ever going to write anything else. I had to deal with what hurt me most. I had to deal, above all, with my father. He was my model; I learned a lot from him. Nobody's ever frightened me since."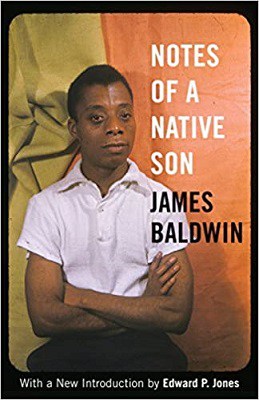 Notes of a Native Son was Baldwin's first published collection of nonfiction essays. Almost immediately after it first hit the shelves in 1955, it was deemed a huge success, and it still remains an American classic to this day.
In this compelling collection of essays, Baldwin examines life in Harlem and what it meant to be Black in America during the early days of the 1950s Civil Rights Movement. He laments the European culture prevalent across the United States and his belief that it applied much more to his white counterparts than it did to him and other people of color.
His essays dig below the surface of the racial tensions that have existed in America for generations, and he openly criticizes the status quo that existed at the time.
Notes of a Native Son propelled Baldwin into the spotlight and thus began his career as an activist and a key voice in the movement for social justice and equality.
Giovanni's Room is considered to be a classic in gay literature, and even today, 65 years since it was first published, this novel is considered essential reading in the LGBTQ+ community.
Set in the 1950s, an American man named David arrives in Paris, determined to make a new life for himself. But despite his best efforts to resist his natural impulses and live a straight-laced and conventional existence, he is swept into an all consuming affair with an Italian bartender called Giovanni.
Wracked with guilt, shame, and uncertainty about his sexuality, David struggles to accept his own truth and flits back and forth between heterosexual and homosexual relationships.
When it was first published in the mid 1950's, Giovanni's Room was nominated for the National Book Awards, and it's still considered a landmark novel in American literature.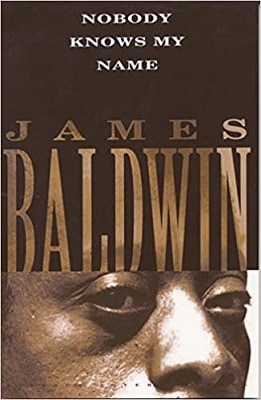 Nobody Knows My Name is Baldwin's second collection of essays. Many of these 23 essays were taken from high profile publications such as the New York Times Magazine and Esquire, while others were brand new, never-before-published works.
Similar to Notes of a Native Son, this collection focuses on discriminatory tensions within American culture and race relations across the United States as a whole. He also reflects on the role of writers in society, examining his own career and impact, and offering personal accounts from other esteemed writers of the time.
Nobody Knows My Name was another roaring success for Baldwin, and it was nominated for the National Book Awards the year after it was first published.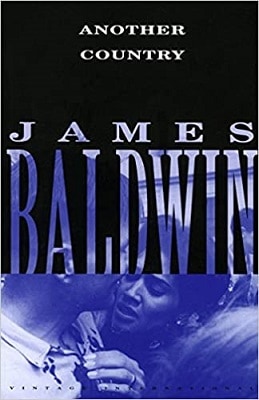 Another Country takes the reader on an emotional journey that begins in New York City's Greenwich Village and eventually travels all the way to France.
The story follows a group of friends who are all reeling in the wake of a tragic suicide. It explores themes of ethnicity, politics, and sexuality, peeling back the layers of race and gender to reveal the raw elemental qualities which lie beneath every human being.
After the overwhelming success of his previous works, Another Country received mixed reviews when it was first published. But despite the critics, it's still regarded as a classic and has been nominated as one of America's best-loved novels by PBS's The Great American Read.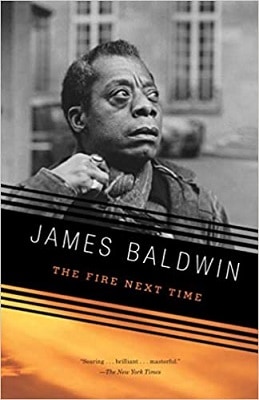 The Fire Next Time consists of two essays that were originally published in The New Yorker; 'My Dungeon Shook: Letter to my Nephew on the One-Hundredth Anniversary of Emancipation' and 'Down At The Cross: Letter from a Region of My Mind.'
These passionate and moving letters written on the centennial of the Emancipation Proclamation implores all readers, no matter their skin color, to reject the racist values of the United States and stand firm together in abolishing the oppression of black people.
It also examines and takes a critical look at Christianity's role in racism and the wider American cultural zeitgeist. The book was seen as an opportunity for white Americans to have a much-needed fresh perspective on the reality of living as a black person in the USA.
The Fire Next Time was a national bestseller when it was first published in 1963, and it became a beacon of passion and activism in the ever growing Civil Rights Movement across America.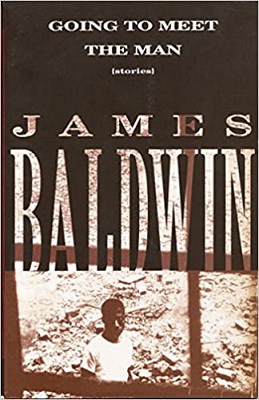 This collection of eight short stories introduces the reader to an eclectic group of characters, including a redneck deputy, a struggling jazz pianist, a racist police officer, and an angry father, just to name a few.
Each story tells a tale of humanity's inescapable relationship with suffering and the often desperate lengths that we will go to to try and survive the storms life throws at us.
The tales are heartbreaking and harrowing, yet they point to a universal truth that sits inside us all, regardless of our race, creed, or religion.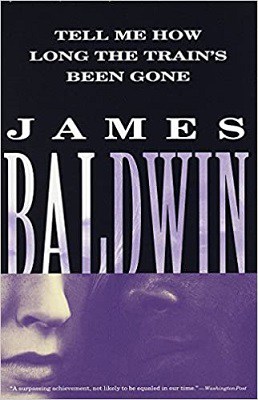 Tell Me How Long the Train's Been Gone is the compelling story of a fictional theatre actor named Leo Proudhammer. At the very height of his career, blessed by both fame and fortune, he's struck down by a sudden heart attack on stage. As he hangs on the precipice between life and death, he's forced to examine the choices he's made during his time on earth. He comes face to face with many uncomfortable truths about who he is, where he came from, and why he is the man he is today.
This powerful novel is true to Baldwin's revelatory style. As the protagonist tells his life story, we see the ever-present undercurrent of oppression and anguish that so many black people in America have had to endure. Tell Me How Long the Train's Been Gone is now considered a modern classic, and it frequently appears on high school reading curriculums across the country.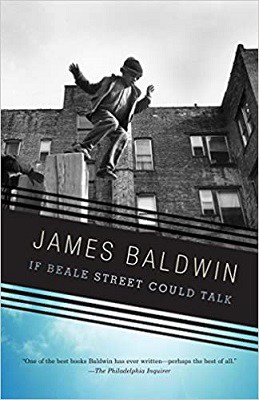 If Beale Street Could Talk follows the story of Fonny and Tish, a young couple who are thrown into turmoil after Fonny is falsely accused of rape. At just nineteen years old, the young sculptor had his whole life ahead of him, but now he must fight for survival in a justice system that is undeniably rigged against him.
Both Fonny and Tish's family battle to clear his name, but the path to truth and justice is not easily won. This raw and honest novel captures the characters' human essence in a way that most authors cannot, and the story has sent echoes throughout the literature world since it was first published back in 1974.
More recently, If Beale Street Could Talk has been made into a golden globe nominated movie, directed by Barry Jenkins.
Conclusion
James Baldwin was a mighty force in the African American literary scene, and his remarkable ability to bring life to the stories of the oppressed has made him a legend long after his death.
Thanks to his drive, determination, and talent for the written word, he became an influential figure in the fight for equality in the United States. He wrote countless works throughout his career, from novels to short stories, to essays, poems, and plays.
If you'd like to explore James Baldwin's work further, I'd recommend watching the 2016 documentary I Am Not Your Negro directed by Raoul Peck. Based on one of Baldwin's unfinished manuscripts, it examines the history of race and racism in America through the tales of Malcolm X, Medgar Evers, and Martin Luther King Jr. It's a powerful example of Baldwin's remarkable ability to shine a bright light on issues of injustice, and it also gives us a fascinating insight into his unfinished work.
Do you have a favorite James Baldwin novel, essay, short story, or poem? Let me know in the comments below!
Check out these other great posts!
9 Best Mystery and Thriller Audiobooks
5 Awesome Rachel Held Evans Books
9 Excellent Anger Management Books of All-Time