Anger; it's a natural, human emotion and one that many of us try to suppress. But whether we want to admit it or not, we all struggle to hold in our anger sometimes. And who can blame us?! The world is a crazy place to be these days, and there's a lot to be angry about!
AT A Glance: Our Top 5 Picks for Anger Management Books
But when anger starts to manifest itself too often, it can be a warning sign that it's time to make a change. Being an angry person who's quick to fly off the handle or spin into a rage is bad for both you and the people around you.
Luckily, there are plenty of fantastic tools and helpful advice out there to help us all with our anger issues. Here's a list of nine excellent anger management books to read right away, so you can spend less time punching the wall and more time accessing your zen.
The 9 Best Anger Management Books Of All Time Review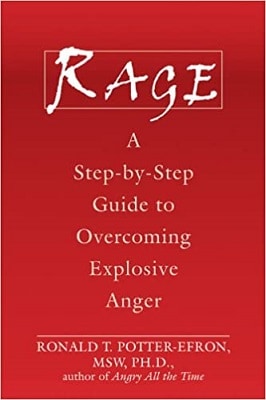 Are your angry outbursts more like episodes of pure rage? Or does someone you love frequently exhibit extreme and unpredictable episodes of anger? Flying into an intense rage on a regular basis is extremely damaging, both for the person who is feeling the emotion and for the other people around them at the time.
Thankfully, this fantastic book by Ronald Potter-Efron contains tons of powerful tools for overcoming extreme anger, all presented in an easy to absorb way.
The first thing this book wants you to know is that you're not alone. Intermittent Explosive Disorder (IED) is a recognized disorder that is characterized by repeated episodes of extraordinary anger, and researchers estimate around 7% of Americans will experience the condition during their lifetime. That's a whole lot of people! And when you also factor in the millions of others who suffer from less frequent yet equally as intense bouts of rage, you'll find this is an affliction that affects a huge proportion of people at some point during their lives.
The second thing this book wants you to know is that there is help out there. Your outbursts of rage can be controlled, calmed, and even eradicated by following Ronald Potter-Efron's step by step guide. He breaks down anger into four separate subcategories. There's 'survival rage,' which is when we feel anger due to a perceived threat or danger, 'impotence rage' which stems from feeling powerless, 'abandonment rage,' which is sparked from a fear of losing someone close to you, and finally, 'shame rage,' which is triggered when a person feels disrespected for any reason.
Potter-Efron breaks down what happens in the brain during these various types of rage and then shares helpful tools and methods for stopping these episodes in the moments they arise. He offers a no-nonsense approach that so far has helped thousands of individuals to escape the confines of an angry mind and live a happier life.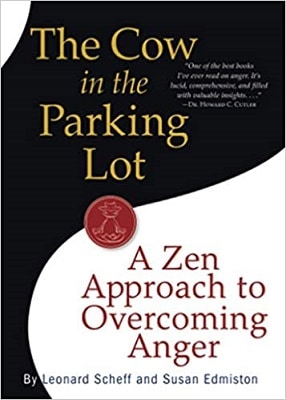 What on earth does a cow in a parking lot have to do with anger management, you may ask. Well, imagine yourself in a busy grocery store parking lot, driving around trying to find a space. Finally, a spot opens up, but just as you put the car in reverse to claim the space, another driver swoops in and takes it for himself. Cue feelings of frustration and even rage, right? Well, now imagine that instead of another driver, it's actually a cow that has shuffled into the parking space and settled himself down. Now, your first reaction is more likely to be bemusement rather than rage.
This book takes a fresh approach to the human emotion of anger. Its aim is to train our brains to change how we see the cause of our anger, frustration, or rage. Instead of an insufferable person or situation, it's nothing but a docile cow taking up your parking space. That's a sure-fire way to have you smiling rather than raging, right?
Using Buddhist philosophy combined with proven psychology, Susan Edmiston and Leonard Scheff present anger not as a fatal flaw in our makeup but as a natural way in which we respond to basic unmet needs or wishes.
They take the reader step by step through powerful techniques that help to calm the mind and reset our psychology so that we no longer exist in default anger mode. Instead, you'll learn how to channel calm through compassion for others.
If you like to take a more spiritual approach to anger management and mental health in general, then this book is a great choice. It takes wisdom from traditional Buddhist practices and shows us how we can harness a little zen for ourselves in order to transform range and frustration into a force for good in the world.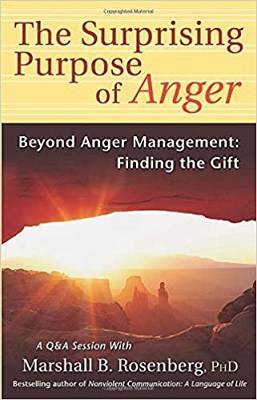 When anger strikes, it often comes as a physical sensation. You can feel your face getting hot, your heartbeat races, your vision narrows, and you might even see red. And, of course, a whole host of judgmental, aggravated thoughts flood into your mind. Now that you're in full anger-mode, you're ready to say or do something that will make the situation a lot worse.
But there is another way. In this book, Marshall B. Rosenberg introduces us to the Non Violent Communication process (NVC), a way in which we can harness our anger, transform it, and target it towards a life-enriching purpose.
"Every criticism, judgment, diagnosis, and expression of anger is the tragic expression of an unmet need." Marshall B. Rosenberg
Rosenberg says that anger is a sign that our needs are not being met, and we are disconnected from the things that we value. Instead of suppressing our anger or blowing up into a rage, he shows us how anger can reveal what we need, even on the deepest of levels. Once we can truly identify what's missing, we can begin to meet those needs in a healthy and constructive way.
Rosenberg's book breaks down the solutions for unmanaged anger into four fundamental truths. Firstly, we need to realize that although people or events may trigger our anger, it's our own judgments that are the real underlying cause. Secondly, when we decide another person is wrong, we are preventing ourselves from identifying and connecting with our unmet needs. Thirdly, once we understand what it is that we really need, we can identify solutions that are healthy for ourselves and others around us. And finally, Rosenberg teaches us how to create strategies that allow us to meet our own needs in order to transform anger into a positive action.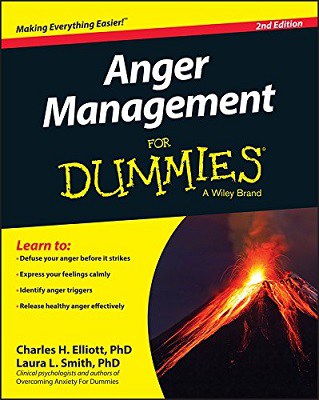 If you love the "for dummies" format, then this one-stop guide to anger management is well worth a read. It introduces us to new, easy to apply cognitive strategies that help us permanently change an angry mindset.
The premise of the book that anger is an entirely normal and healthy human emotion. But it is also an emotion that can very easily get out of control and become destructive, dangerous, and toxic for ourselves and those around us.
Anger Management for Dummies shows us that anger is often a bi-product of other emotions, for example, stress, fear, anxiety, and depression. If we learn to observe our patterns of thinking, we can identify these underlying sources and treat the root cause of our frustration, anger, and outbursts of rage.
Some sections cover specific scenarios that commonly make people angry, for example, anger in the office, road rage, and dealing with angry children and teenagers. It also includes extensive advice on quickly and safely de-escalating angry situations, both for ourselves and other angry people.
These easy to digest tools, tips and strategies arm us with everything we need to move past being controlled by anger, so we can live happy, healthy, and fulfilling lives.
Just like adults, children get angry. This very human emotion is programmed into our psyche from the day we are born. But for children who have issues dealing with their anger, it's important to take a tailored approach. What works for grownups might not work so well for a developing child's brain.
This book is specifically designed to give children the tools they need to manage their tempers. It's packed with interactive activities that teach children about anger, how to control it, and how to transform that powerful emotion into something positive.
The 'anger dousing' methods in this book empower children to own their emotions without shame or guilt in order to feel happier, healthier and more fulfilled. So far, it's helped thousands of families to regain a calm, happy home.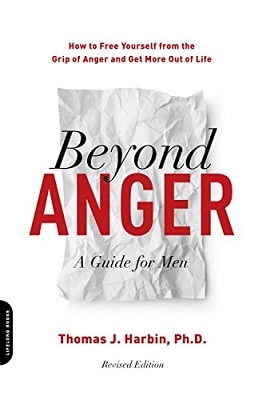 Men generally express anger in different ways than women. They're more prone to act out their emotions with physical violence, and they're less able to process and deal with their emotions than women are.
This in-depth guide by Thomas J Harbin aims to target the root cause of anger and equip men with the tools they need to process it in a healthy way, so they can be better partners, parents, coworkers, and bosses.
Harbin is a psychologist who specializes in treating male rage. Using research he's collated over many years, he shows men how to let go of a bitter and angry existence and transform their mindsets to live a happier, healthier, and calmer life.
The book begins by targeting the symptoms of anger, including repressed anger, which can manifest as criticism, annoyance, and vengeful behaviors. It pinpoints the ways in which a chronically angry man can affect his family, his friendships, and his working environment.
There are also specific exercises aimed at controlling violent urges, all targeted specifically towards the male brain. This book will help any man who deals with chronic anger or rage to identify when and why anger occurs, and in turn, to develop new habits that override feelings of anger before they even arise.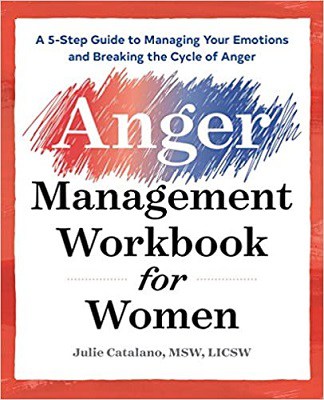 This 5 step practical guide is designed to help women understand, work through and control their anger. Much more than men, women tend to address their anger problems with shame, guilt, and regret, but this book demonstrates how we can release ourselves of these emotions and learn new strategies to manage anger.
It breaks down the source of female anger so we can come to understand it better. It also gives the reader an actionable, easy-to-implement plan that can be put into practice right away.
There is a whole section designed to empower women to engage in assertive conversations, express needs, and have them met. This tackles the root cause of anger issues and ultimately prevents the problem from arising in the first place.
There are tons of interactive worksheets, quizzes, and other activities to help us get to know our own minds better and identify what triggers angry outbursts. There are also plenty of tried and tested techniques designed to address our physical and cognitive reactions to feelings of anger, so that we can deal with it as soon as it arises.
The author also includes stories from other women who have struggled with anger management and shares the tools they used to overcome their issues.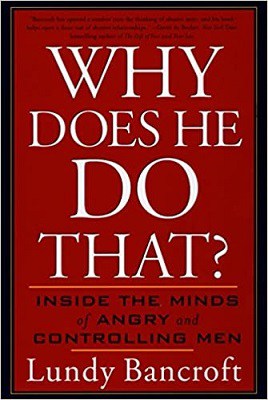 Women who find themselves in angry, abusive relationships often tell themselves lies to rationalize their partner's behavior. They'll excuse their husband's angry outbursts, and they'll often blame themselves.
This book is aimed at those who live with a perpetually angry male. It takes a deep dive into the male psyche and exposes the common thought processes and emotional regulation issues that plague many men, and in turn, their families. It teaches us that anger can become a form of abuse that is often overlooked until it escalates into an unbearable situation.
Lundy Bancroft uses his wealth of experience as a counselor to teach us how to survive, improve, or leave an abusive relationship. He shows us how to identify the early warning signs of an angry spouse and how to tell when it can be fixed and when it can't.
He breaks down nine abusive personality types and discusses various approaches to deal with each one. There's also a chapter on the role of drugs and alcohol in angry, abusive relationships, and a section dedicated to helping people to leave a relationship safely, if they chose to do so.
This book teaches us that it's not our fault, and that we are not responsible for the way our partner manages their emotions. It empowers those on the receiving end of a man's anger to work through these challenging behaviors and see that we have options. Sometimes, those options are sticking by your partner and helping them to overcome their difficulties. Other times, the best option is to get out.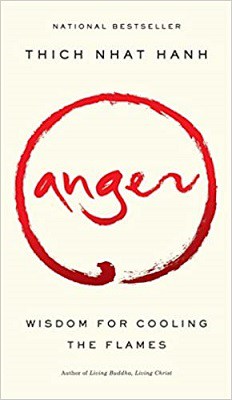 In this eye opening book, Buddhist monk and Vietnam refugee Thich Nhat Hanh shares tools and advice for managing anger. He uses his extraordinary wisdom to share the secrets of a happy, healthy mind. His aim is to help us reconstruct our interpersonal relationships and focus our energies on a positive and transformative mindset.
He believes that the source of our unhappiness spawns from just three states of mind; wrong knowing, obsessive desire, and anger. And its anger, this most powerful of emotions, that can break families apart, cripple our mental and physical health, and destroy our spiritual development.
Hanh, a Nobel peace prize nominee, shares tools, methods, and advice on how to transform our lives using ancient Buddhist wisdom. His approach is different from many mainstream anger management experts; he focuses on the powerful connection between our personal inner peace and the peace of those around us. He takes a deep dive into the bigger picture of what anger is, not just for ourselves and our families but also for society.
Conclusion
Anger is a natural human emotion, but it's also very easy to let it get out of control. The books on this list are fantastic tools to help us manage our complex emotions and free ourselves from the grips of anger. They enable us to become better people for ourselves and those around us.
Check out these other great posts!
10 Must-Read Books for 8th Graders
How to Decide What Books You Read Next?
7 Amazing Books Like Gone Girl