Speed reading apps are gaining in popularity, and it's easy to see why; they're a great tool to help you read at a much quicker pace without sacrificing on comprehension.
You can still absorb and understand the material just like you would reading by normally, but now you can get it done in half of the time. That means you can effectively read twice as many books; pretty neat, right?!
While you can practice speed reading on your own by using a timer or the stopwatch on your phone, it's much easier to use a specially designed app that teaches you the tricks and tools you need to absorb information faster. Many of these apps also allow you to track your progress, so you can see how much you're improving over time.
Here are my top 7 picks for the best speed reading apps on the market right now.
1. Spreeder: The best speed reading app for quick results

This cleverly named app is one of the most popular speed reading aids on the market right now. It features professional training guides as well as easy to follow warm-up courses that help you replace your existing bad reading habits with new and improved methods. 
The app uses rapid serial visual presentation (RSVP) technology and covers a variety of reading techniques, walking you through each one step by step. You can then put your newfound knowledge to the test by reading entire books in half the time.
The main focus of this app is to improve your digital reading skills on both desktop and mobile devices: anything from news articles to e-books are compatible. The skills you'll learn can also be easily transferred into 'real life' reading, e.g., with a physical copy of a book.
One of the major benefits of Spreeder compared with some other speed reading apps on this list is the in-depth progress tracking charts. They help you to identify your strengths and weaknesses so you know where to focus on improving.
The app is currently available on iOS and all web browsers. It can be used on desktops, laptops, tablets, and phones; however, it's currently unavailable on Android.
Spreeder is one of the most advanced and comprehensive speed reading apps out there, and if you're serious about improving your reading technique and changing the way you consume content, then this app is a great choice. It's currently free to download and use, but there are extra costs to activate certain guided courses and advanced training features.
Pros
Guided warm-up and training courses
Progress tracking charts
Access to a library of over 20,000+ eBooks
Supports a wide variety of files and eBook formats
Up to 5 user accounts: share the app with your family and friends.
Cons
Not currently available on Android
2. Read Me! The best speed reading app for people with dyslexia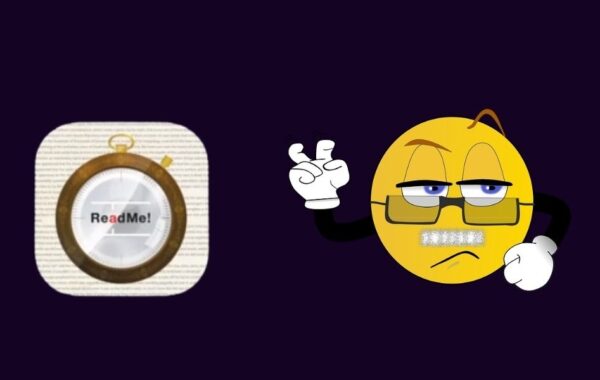 ReadMe! is a super accessible speed reading app that aims to have you reading 2-3 times faster after a period of just a few weeks. 
The app uses two effective tools to train our brains; Spritz and Bee Line Reader. Just like Spreeder, the Spritz tool utilizes the RSVP method. Rather than displaying all the text on the page at the same time, it allows you to read each word separately in order to minimize unnecessary eye movement. Experts tell us we spend as much as 80% of our time moving our eyes around while reading, which at best slows our reading down, and at worst, can lead to eye strain and damage.
The ReadMe! app also incorporates a Bee Line Reader Style. Color gradients are added to digital text in order to make focusing on each sentence easier on both your eyes and your brain. The final text at the end of a sentence is colored the same as the start of the next sentence, which helps to direct your eye where it needs to be.
The app also features a unique font that has been proven to aid people with dyslexia and other reading disabilities.
ReadMe! is available on both iOS and Android, and it can be synced easily to both your phone and your tablet. The app is compatible with a wide range of file formats, including PDF and ePub.
Pros
Great for people with dyslexia
Supports various file formats
Anti eye strain technology
Easy to customize
Cons
You need to pay extra to unlock some advanced features.
3. Outread: The best speed reading app for reading the news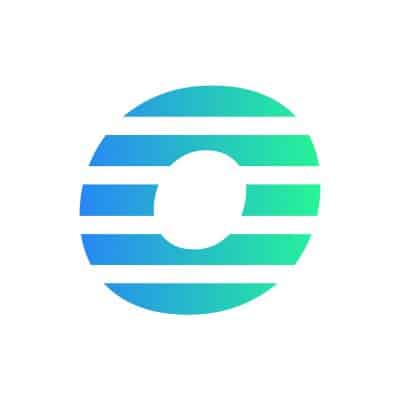 Outread incorporates the best speed reading techniques and allows you to put them to the test while reading the daily news. Apps like Instapaper, Pinboard, and Pocket can all be easily synced up to Outread, so you can get your news fix while saving half the time. 
There are various options for reading with Outread. You can read one word at a time, similar to the RSVP technology featured in other apps on this list. Or you can choose to highlight each word as your eyes move along the line or sentence.
The app has a built in daytime and nighttime sensor, which adjusts the backlight and theme to match the time of day. It makes reading in bright sunlight easier and also gives your eyes a break from unnecessary strain in the evening time.
You can upload your own eBooks, paste URLs to read webpages, upload Microsoft word documents, or even choose a book from their extensive built in e-Book library.
The Outread app is only available on iOS right now. It's free in its most basic form, but you'll need to upgrade to a paid subscription plan to access the more in-depth features.
Pros
RSVP style reading and word highlighting options
Built in daytime/nighttime sensors
Syncs to various news apps
Extensive built in eBook library
Cons
No Android version
Some features require a paid subscription
4. Accelerator: The best value for money speed reading app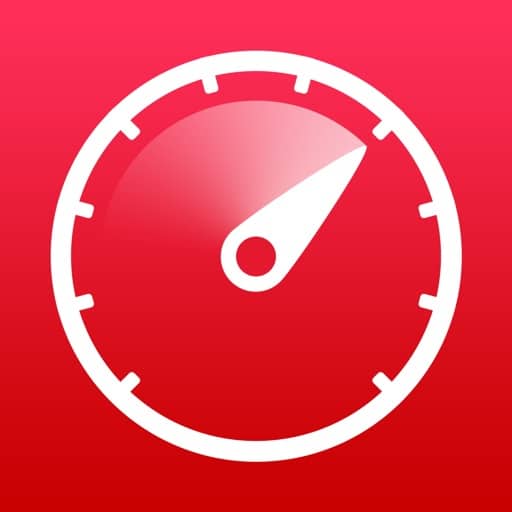 Accelerator works in a similar way to Outread. It features news reading integration, so you can sync it to your favorite news apps like Pinboard, Instapaper, and Pocket and find out what's happening in the world in record time.
It's also super easy to save articles, blog posts, and any kind of content from around the web to speed read at a later date.
Unlike Outread, with Accelerator, you can't upload your own word documents or eBooks directly to the app. But luckily, it's easy to navigate this problem by simply emailing them to yourself and reading them via Accelerator through your email app.
There are three different theme settings with adjustable backlighting to match the time of day and make reading in the evening easier on your eyes. And just like the ReadMe! app, there's a special typeface designed to assist readers with dyslexia and other reading disabilities.
There's no free version of Accelerator; instead, there's a one time small download fee. Once you have the app, you'll never pay a penny extra for additional features or other in-app purchases, making this one of the best value-for-money speed reader apps out there.
Pros
Great for people with dyslexia
Anti eye strain
Easy to save and store web content to speed read later
Low download price and no additional costs
Cons
No direct document or eBook uploads
5. Reedy: The best speed reading app exclusively for Android users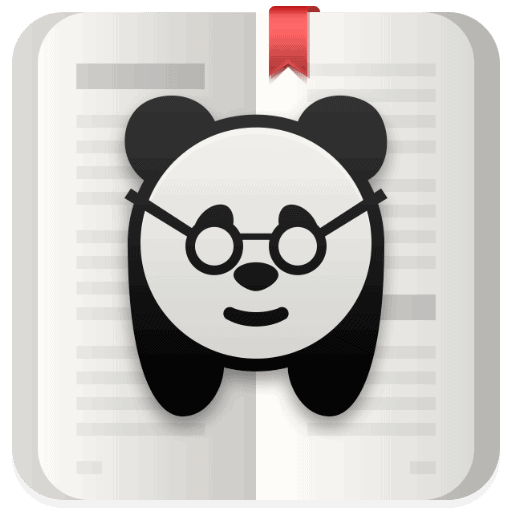 Sorry Apple fans, this one is exclusively for the Android using speed readers among us. Reedy utilizes the RSVP (Rapid Serial Visual Presentation) method mentioned in other apps on this list. Instead of seeing all the words you're about to read on the screen simultaneously, you're presented with one at a time. It takes a little getting used to, but once you've mastered it, you could be reading as many as 3,000 words per minute!
As well as all the speed reading modes you'd expect, Reedy also features a text to speech function, which is great for the visually impaired, and it also features a regular reading mode too.
The app supports a wide variety of file formats, including EPUB and text files, as well as HTML, weblinks, and text imported from webpages and other apps.
The basic version of the app is free to download, but certain features require a paid subscription to unlock.
Pros
Switch between speed reading, text to speech, and regular modes
Supports a wide variety of file formats
Free to download
Cons
Not available on iOS
Additional features require a paid subscription
6. Reading Trainer: Best speed reading app to improve your overall reading skills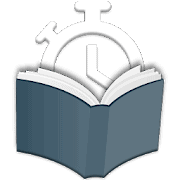 Unlike the rest of the apps on our list, Reading Trainer acts as an online course in speed reading, teaching you the tools you need to fly through content in a fraction of the time it usually takes.
Each exercise is designed to help you read faster, not just online but in any format. It also boosts your reading skills in general, helping you to retain information for longer and memorize chunks of text.
The courses are suitable for a variety of reading levels, and it's a particularly useful tool for younger students who might want to improve their reading level.
There are twelve exercises in total, all designed to feel more like a game than hard work. In fact, they're so fun that they'll keep you coming back for more. This is a great app to replace time-wasting games such as Candy Crush; you still get the satisfaction of gaming, but you'll also become a better reader at the same time.
Reading Trainer is available on both iOS and Android. It's one of the cheaper apps overall on our list; there's a small one-time download fee and no additional in-app purchases.
Pros
12 exercises to make you a faster, better reader
It helps improve both online and real life reading skills
Each exercise has a game-like feel
Cons
No document upload options available
7. 7 Speed Reading: The best overall tool if you're serious about speed reading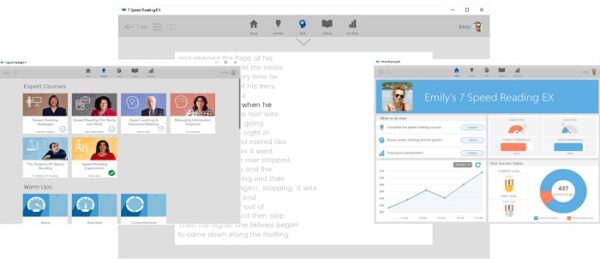 7 Speed Reading works differently to the rest of the tools on this list, since it isn't an app, it's a software download that you install onto your tablet or computer.
The program focuses on seven different learning techniques to make you a quicker reader in a surprisingly short amount of time. There are various training activities, video tutorials, and comprehension focus tasks. On top of this, you'll be monitored and assessed through the program, and you'll be able to monitor your progress and identify areas that need more work.
There's also a strong focus on eye health, with tips, tricks, and tools on how to avoid eye strain when reading for long periods of time.
7 Speed Reading is the most expensive speed reading tool on this list, but if you're serious about mastering speed reading and changing the way you consume content in the future, then it's a worthwhile investment. The in-depth and comprehensive set of tools are all designed to change the way your brain absorbs information for the better.
And luckily, there's a money-back guarantee that sounds almost too good to be true (but it isn't). After you purchase 7 Speed Reading, simply use the software for a minimum of 7 minutes per day for 2 weeks. If you're not 100% satisfied, you'll receive a full refund, as well as a bonus of $50 on top!
Pros
A comprehensive program for serious speed readers
Strong focus on eye health
12 month money back guarantee
Improves reading speed as well as memory and comprehension skills
Cons
The most expensive speed reading tool on this list
Not a mobile app
Conclusion
Speed reading is an incredibly valuable skill to learn. It can help you to get through pages of text much faster than regular reading methods, and it also allows us to absorb and retain more information in a shorter period of time.
Have you tried any of the apps on this list? If so, did you see an improvement in your speed reading abilities? 
Check out these other great posts!
The 7 Best Sites and Apps to Read Manga
7 of the Best Apps for Writing a Book
How to Loan Kindle eBooks to Your Friends and Family?
How to Focus on Reading? 12 Tips That Work for Me
7 Best Bed Rest Pillows for Reading