The 6th grade can be a confusing and turbulent time for many kids. During those middle school years, tweens are beginning to make sense of the world and find their feet within it.
AT A Glance: Our Top 5 Picks for 6th Grade Books
Books can be an incredible tool during this time. They help kids to explore their own ideas and opinions and develop self-awareness, curiosity, empathy, and creativity. But it's important that they're reading the right books. That's why I've compiled this list of engaging reads that 11 and 12 year olds will love.
Some of these books will appeal to their sense of adventure, others will introduce them to new cultures and ways of life, and all of them will inspire a love of reading that will hopefully stay with them throughout middle school and beyond.
Best Books for 6th Graders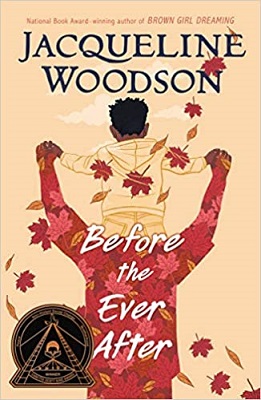 All throughout ZJ's childhood, his father was celebrated and admired by everyone. As a professional football star, he had millions of adoring fans, but his real-life family and friends loved him even more. He was charming, funny and generous, and always ready to lend a helping hand.
But recently, ZJ has noticed a worrying change in his dad. He's started forgetting things, important things, and he's begun losing his temper in ways he never has before.
When he shared his worries with his mom, she explains that during his dad's long career, like most professional football stars, he suffered a lot of head injuries. These injuries have begun to take their toll, and ZJ's father has been left with brain damage.
Although he understands why his dad has changed so much, it's still hard for ZJ to accept that the father he grew up with is not the same father he lives with now. He forgets more and more each day, and his memories of his glory days on the field are all but gone. Sometime's he can't even remember ZJ's name.
This moving novel in verse explores what happens when a family's golden years are behind them, and they're forced to move forward on uncertain ground.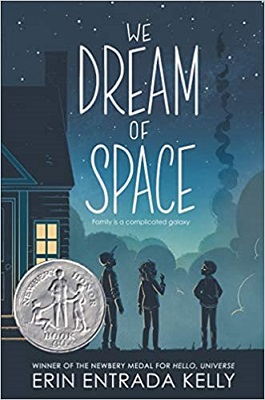 January of 1986 was an exciting time for the Nelson Thomas siblings; the space shuttle Challenger launch is mere weeks away, and thanks to their enthusiastic science teacher Ms. Salonga, they're awaiting it with bated breath.
Her brothers are excited about the launch, but twelve year old Bird is beside herself with anticipation. When she grows up, her dream is to become NASA's first-ever female shuttle controller, and so this huge event in space history is a major milestone in her own life.
But the Nelson Thomas siblings also have other things on their minds. Their life at home is tense and unpredictable, and each one of them wishes they could get away and find a brighter future of their own.
Cash adores basketball and idolizes his hero Dr. J, but his schoolwork is anything but heroic, and he's ready to flunk seventh grade for the second time. Fitch struggles with his emotions and lets his explosive temper get the better for him all too often. And meanwhile, Bird feels like she's disappearing into the background of her own life. The one thing that's helping her going is the upcoming Challenger launch. This momentous event means everything to Bird, but when that fated day arrives, everything changes.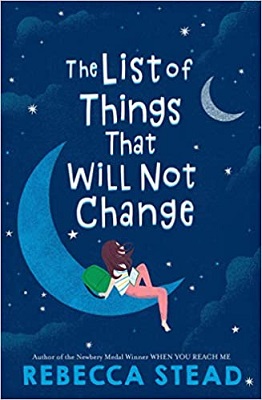 Since Bea's parents divorced, her life has been turned upside down. Everything changed so quickly, and things aren't ever going back to how they used to be. But thankfully, in her trusty little green notebook, she has a list of things that will stay the same. The first thing on the list? No matter what, her mom and dad will always love her.
Her dad has a new partner now, a great guy named Jesse, who Bea loves. So when her dad announces that the two of them are getting married, she's over the moon. Plus, Jesse has a daughter named Sonia, and now that they are getting hitched, Sonia and Bea will be stepsisters.
Bea has always longed for a sister of her own, and she sees it as a dream come true. But there's just one problem; Bea has never even met Sonia. How can she be sure that they'll get on? As the big day draws near, Bea must come to terms with her own worries about the future. Forging a new family raises a lot of questions and uncertainty, but also a whole lot of happiness too.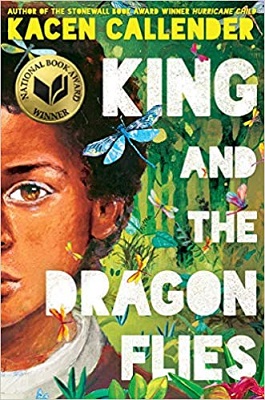 Kingston James is just twelve years old when his brother Khalid tragically passes away. All around him, his family is reeling in grief, but King thinks he knows something they don't. He's pretty sure that when his brother died, his soul didn't die too; instead, he was transformed into a dragonfly, and now he lives down by the bayou right there in his rural Louisiana hometown.
Khalid even visits King in his dreams, letting him know that he's still there. But King knows he can't share these secrets with his family, they just wouldn't understand. He wishes he could talk to his best friend Sandy, but that's not so easy either. See, just a few days before he died, Khalid told King that Sandy has a secret and that he should end their friendship immediately. "Sandy is gay," he said, "You don't want anyone to think you're gay too, do you?"
But one day, Sandy goes missing. The whole town is searching for him, but it's Khalid who first discovers his friend. Zipped up in a tent in his backyard, Sandy is hiding from his abusive father, terrified and desperate to escape. Khalid agrees to help, and the two of them head down to the bayou to build a new secret paradise for themselves, amongst the dragonflies.
As Khalid reassesses his own prejudices, the boy's friendship begins to heal. But can he face up to the truth about his brother's death?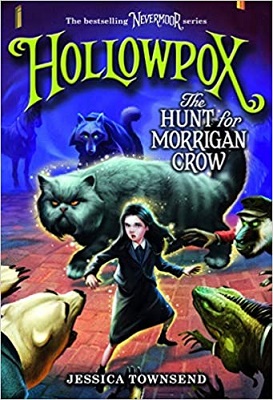 It's been a whole year since Morrigan Crow and her friends joined the elite Wundrous Society. In that time, they've already helped to overthrow the notorious Ghastly Market, proving themselves to be valuable assets not only to their unit but to their entire home city of Nevermoor.
But now Morgan faces a much bigger challenge; to become a master of the Wretched Arts and harness her own inner power.
A terrifying disease they call Hollowpox has swept across Nevermoor, transforming the population into vicious wild animals. Now, it's up to Morrigan to find a cure. While the rest of the city is paralyzed by fear and panic, she knows she's the only one with the ability to save them all. But can she summon the courage and the strength she needs?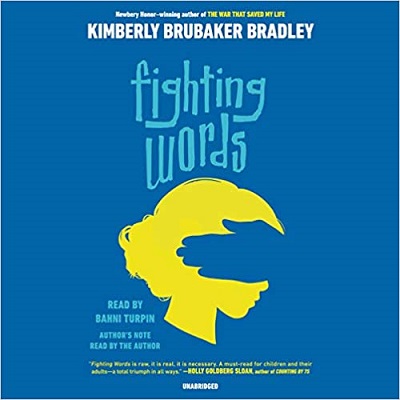 Della idolizes her older sister, Suki. She's always been there for her, especially over the past few years when things have been so tough.
It all began when their mom was sent to prison. Since the girls had nowhere else to go, they were forced to move in with their mother's boyfriend. But soon after, the boyfriend did something terrible, and the girls had no choice but to flee fast. Throughout all of this, Suki was there, holding Della's hand, protecting her, and reminding her that everything would be ok.
But deep down, Suki doesn't feel so strong. There was nobody to hold her hand throughout all of this, and finally, she reaches breaking point and attempts to take her own life. Della is floored. She never expected that underneath it all, Suki was falling to pieces just like her. Now, it's Della's turn to be the strong one, to hold her sister's hand through the darkness and bring her out into the light.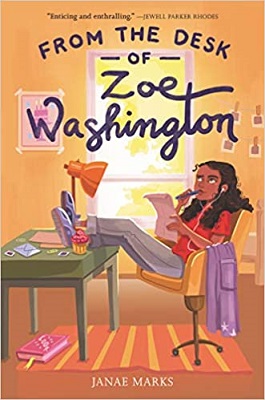 Zoe Washington has never known her father. He's been locked up in prison her whole life after committing a terrible crime. But on the day of the twelfth birthday, Zoe receives an unexpected letter from him that changes everything. He wants her to know that he is innocent, that he never committed the crime he is accused of.
But should Zoe believe her father? After all, she's never even met him, so how can she trust that he's telling her the truth?
Zoe tries her best to focus on her bakery internship. Baking has always been her passion, but it suddenly seems insignificant. She can't shake the feeling that her father might be innocent, and so she vows to investigate things for herself, all the while keeping it a secret from the rest of her family. They've all noticed that Zoe is behaving strangely, but everyone assumes that she's just nervous about the upcoming Kids Bake Challenge.
Can she uncover the truth, or is her father's innocence just wishful thinking? Zoe doesn't know, but one thing is for sure; everyone, even her family, lies sometimes.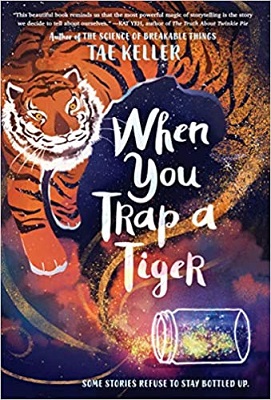 Lilly has only just moved into her sick grandmother's house when a mysterious and magical tiger arrives, just like the ones she's read about in the old Korean folktales.
When her grandmother, her Halmoni, hears about the tiger, she lets Lilly into a secret. Many years ago, she stole something precious from the tigers and sealed it tightly away in some old jars. Now, they've come to take it back.
The tiger offers Lilly a deal; return the stolen object to its rightful home, and they will grant her Halmoni perfect health. Lilly isn't sure what to do for the best. On the one hand, she's tempted to accept the tiger's offer. Her grandmother is sick, and she needs a miracle, fast. But on the other hand, she knows in her heart that tigers aren't to be trusted.
And so, with the help of her friend Ricky and her sister Sam, Lilly builds a tiger trap in the basement, using a stack of old boxes she finds down there. In one of those boxes, she discovers some jars, and sure enough, they contain what the tiger is looking for; ancient stories from the stars.
Now, Lilly must find the courage she needs to face up to the tiger and conclude a family legacy that stretches into the cosmos.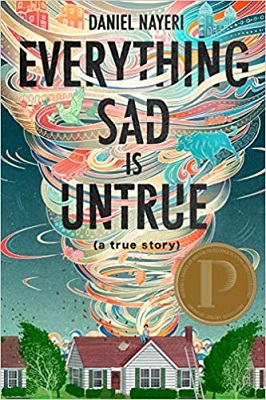 Khosrou stands nervously in front of his classmates at his Oklahoma middle school, trying to tell his story. His beautiful and terrifying tale begins with his family's exodus from Iran and stretches back through the centuries to the time of his ancestors in the glittering city of Isfahan in ancient Persia.
But non of the other students believe a word he says. To them, Khosrou (who they call Daniel) is just a strange boy with dark skin and a funny accent who doesn't fit in with the rest of the kids at all.
This heartwrenching yet spellbinding tale of a young refugee's harrowing journey to America challenges the western narrative and transports young readers into an ancient history full of kings and queens, myths and legends.
And, it's all true. Author Daniel Nayeri is the protagonist, and he's ready to share his story with an audience who will listen.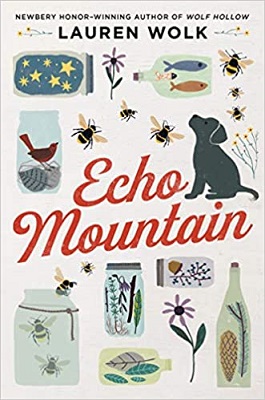 Growing up in Depression-era Maine has not been easy for Ellie. Her family has lost everything they had after the great financial crash, including their home. Now, they're forced to start over and reclaim their lives in the harsh Echo Mountain terrain.
Ellie's sister Esther despises their new life on the mountain, but Ellie sees things a little differently. She has a newfound sense of wonder and connection with the natural world that she has never felt before.
But things are tough for all of them, even Ellie. The family is reeling in the aftermath of a terrible accident that left their father comatose, and Ellie wrongfully blames herself for what happened. Now, she's determined to help her father in any way she can. Along with her trusty canine companion, Ellie climbs to the top of Echo Mountain in search of a mysterious woman known as "The Hag." This woman is rumored to be a healer, and Ellie hopes she'll have the cure that will bring her father back.
But the mountain reveals untold stories that teach Ellie more than she could've ever imagined.
Conclusion
The 6th grade is a wonderful time in any young reader's journey. Books aimed at this age group open up brand new ideas and challenge kids to see the world differently. The stories above will delight, surprise, and captivate 6th graders and hopefully have them 'hooked to books' for years to come.
Do you have any recommendations for great reads for 6th graders? What did I miss? Let me know in the comments below!