Are you hesitant to explore new authors and their books? It's a common feeling, but taking a chance on fresh voices can lead to some incredible discoveries. In this article, we'll introduce you to a rising author whose work has garnered widespread acclaim: Holly Jackson.
You might recognize her name from the phenomenal success of her debut book, "A Good Girl's Guide to Murder." Holly Jackson has quickly become a household name in the literary world, and her captivating storytelling is not to be missed.
In this comprehensive guide, we'll present a chronological list of Holly Jackson's books, helping you navigate her bibliography and select your next captivating read. So, if you're ready to dive into her world of gripping narratives and intriguing mysteries, stay with us as we unveil the complete list of Holly Jackson's works.
Who is Holly Jackson?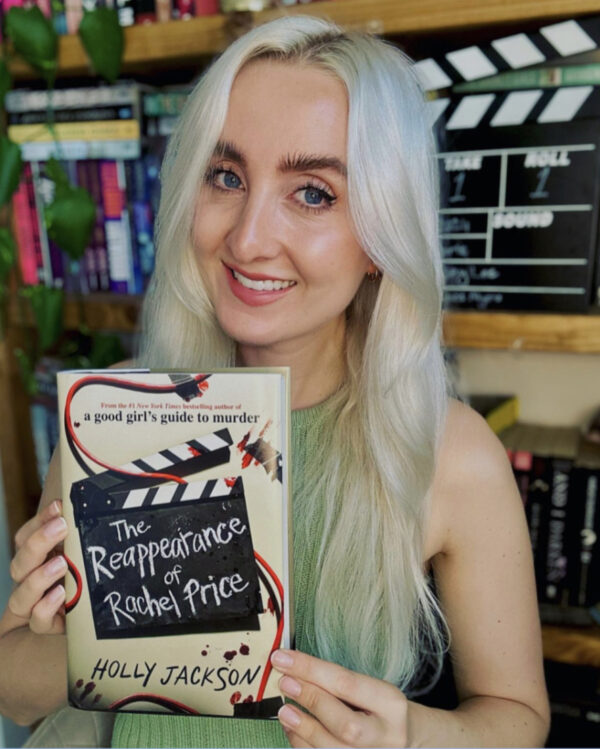 Holly Jackson, the best-selling author, was born in 1992 in Buckinghamshire, England. She was interested in writing from a young age and wanted to become a writer ever since. She studied literary linguistics and creative writing at the University of Nottingham and also completed her Master's degree in English.
Holly Jackson published her first novel in 2019, Good Girl's Guide to Murder, which became the #1 New York Times Bestseller and UK Bestseller and retained the position for months.
After the popularity of her first released novel, she wrote sequels and prequels, making it a book series. The book has been translated and sold in more than 30 languages. With multiple awards and nominations, the author has become a renowned writer of our time.
The author has written young adult thrillers, mystery, and psychological fiction.
Holly Jackson Books in Order
A Good Girl's Guide to Murder Series
A Good Girl's Guide to Murder is a young adult crime thriller series written by Holly Jackson. The first book of the series was published in 2019 and narrates the story of a high school teenager solving a murder mystery case for a school project. From a project, the case turns into a full-blown murder investigation, with the main protagonist determined to uncover the truth.
The readers experience the power of friendships, love, hope, betrayal, and much more throughout the read. Holly Jackson, a new author, has engraved her name in the readers' minds with this fantastic series.
This series has a total of 4 books under its title. After the release of two books from the series, the prequel book was published. If you want to follow the entire story, it's best to read the books in their reading order, not in publication order; otherwise, you might miss the crucial details or will get major spoilers, which ruins the mood.
However, below, I will provide both the reading and publication order of the series so that you will know which book to grab first from the lot. I will also provide brief descriptions of each book after the order of books section so you can check it out for an overview of all the books under the series.
Reading Order
Publication Order
Brief Descriptions of each book from the series
Kill Joy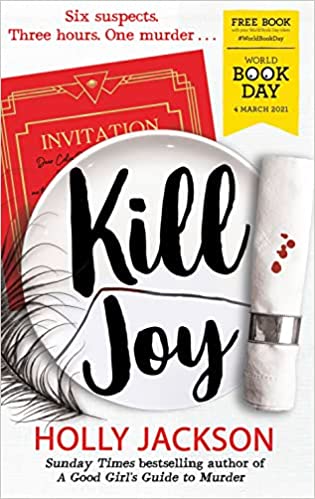 Kill Joy is not the first published book of this series; it is a prequel to the story that was released later. This novella acts as the base of the whole series, creating the setup before the main plot starts.
The novella introduces us to the main protagonist, Pippa Fitz-Amobi, a high school student who identifies her interest and embarks on a journey nobody her age dares to follow.
Pippa Fitz-Amobi (called Pip throughout the series) is not thrilled to attend her friend's birthday party. The party's theme is a 1920s murder mystery scene. Pip thinks she would rather be at home to work on her important school project, but she is trying to enjoy the party for her friend's sake.
In the murder mystery party, six people are suspected of the murder of the fictional character Reginald Remy. The whole place is full of clues, and everyone needs to figure them out to discover the identity of the murderer.
As the night goes on, Pip finds herself enjoying this game, thrilled to discover the clues and figure them out to look for the next one. By the end of the game, Pip recognizes her newfound interest in solving mysteries. This helps her decide on the topic of her school project, which is about solving a real-life murder case in her town that happened a few years ago, which is still a mystery to many.
A Good Girl's Guide to Murder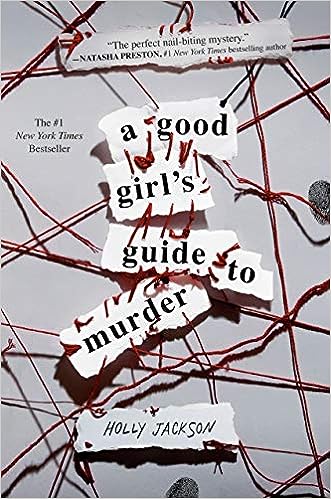 This was the first published book of the series, which gained immense popularity, won numerous awards, and was the #1 New York Times best-selling book.
According to the previous book, for Pip's school project, she decided to investigate the murder case that happened five years ago in Fairview, Connecticut.
One of the most popular girls in school, Andie Bell, was found dead. When police investigated the case, all clues pointed towards her boyfriend, Sal Singh. But later, Sal Singh was also found dead, and the police closed his death case as a suicide. So, the whole conclusion of the case was Sal killed Andie and later killed himself because of his guilt. Since then, it's been five years, and Sal's family has been suffering and living in solitary because the whole town chose to stay away from them.
For her investigation, she starts with Sal Singh's family, meeting them to know their side of the story. There, she meets Ravi, Sal's brother, who joins Pip in the investigation later to prove his brother's innocence. Pip also believes Sal cannot be the killer, so who killed Andie? And what is the tragedy behind Sal's death?
As Pip goes further, many hidden secrets and truths are revealed. The whole town is now interested in the newfound revelations, and Pip, with this murder case, becomes the talk of the town.
Good Girl, Bad Blood
After the big mystery of Fairview was solved, the whole town knew Pippa Fitz-Amobi and her podcast of the murder case was a big hit, with lots of support from the followers. However, Pip has decided not to involve herself in any more murder mystery cases.
Fairview is hosting a memorial for Andie Bell and Sal Singh on their sixth death anniversary. All were present during the memorial when another tragedy struck the town. Pip's good friend, Connor's brother, Jamie Reynolds, goes missing the same night.
Frightened and worried, Connor runs to Pip and asks her for help. Pip had decided not to investigate any more cases, but seeing her friend's situation, Pip agreed to help. When they reached out to the police, they didn't do anything regarding the disappearance, which led Pip to take the matter into her own hands.
As the investigation progresses, more and more dark truths of the town unfold, leaving everyone shocked and baffled. Pip informs everyone about the case reports in her podcast, making this case the second mystery of the town. With the threat looming around her, will she be able to find Jamie and uncover the truth?
As Good As Dead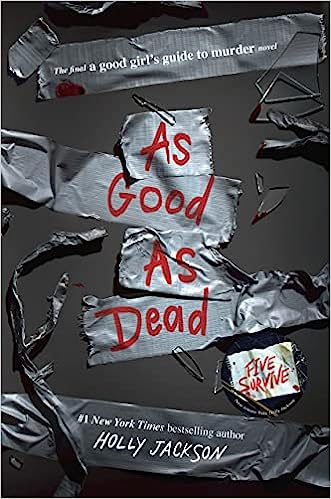 This is the fourth and the last book of the series. It ends with a bang, leaving us with a thrilling experience and making us fall in love with the entire series.
Pip is done with high school and is ready to leave the town to start her journey as a college student. But Pip finds it hard to recover from what happened during the last case, as it left her disturbed and anxious.
Pip gets immense support from her podcast's followers, but this doesn't mean there aren't any threats or hate comments. Recently, one account has been continuously posting the same threat comment. Pip notices the comment that says, "Who will look for you when you're the one who disappears?" Initially, she didn't pay any attention to it. But when the comments became more frequent, Pip's fear creeps in, making her question, what if they had true intentions behind those comments?
Being turned down by the police, she is left to deal with the situation on her own. Soon, she discovers some connections here and there, which makes her realize that this trouble is deeper than she thought.
Death is looming around her, and only Pip can save herself, but will she be able to protect herself, or will it be the end of Pippa Fitz-Amobi?
Standalone Novel
Apart from the series, Holly Jackson has also released a standalone book. This book is a young adult mystery fiction. With its interesting plotline, this book is also loved by the audiences. I will mention the name of the standalone book below, along with a brief description for your better understanding.
Brief Description of the Standalone Book
Five Survive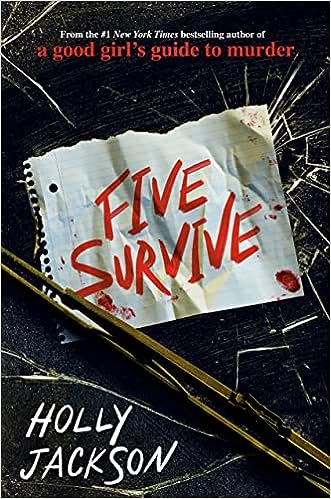 It's a standalone book by Holly Jackson featuring six friends who plan a road trip, but things start going downhill soon.
Red Kenny is excited about this road trip and is ready to make it a thrilling and memorable experience. Six of them, Kenny, her best friend, her older brother with his girlfriend, a secret crush, and a classmate, all start this adventure together in an RV.
But suddenly, the RV breaks down in a secluded area in the nighttime, where there is no network connection and nobody is around to seek help. Things begin to worsen when all the wheels of their vehicle are shot. Now, they all realized this wasn't an accident but a pre-planned set-up by someone.
Someone in the group has a big secret, and the sniper is after it, willing to do anything for the revelation. They have eight hours until dawn to figure out who that person is and to plan an escape. Will the secret holder confess, or will the scene turn ugly? Will everyone survive this terrifying night?
Conclusion
A Good Girl's Guide to Murder series is one of the best murder mysteries I have read in my journey as a reader so far. The overall thrill it provides to the audience is incredible, and the author has made the book engaging and connects the readers with the story.
I will definitely recommend this series to everyone, and I believe it will become one of your favorites, too, after you have finished reading it.
Once you are done with the series, you can start the standalone book by the author because it's also a worthy read.
And yes, I hope you liked this article on The Complete List of Holly Jackson Books in Order. If you are reading or have already read this series, do share your experience. I would be really excited to read all your views!