If there is one author who knows how to write great historical romance stories with deep-rooted Christian values or stories that put a lot of emphasis on characters and their interaction, it is Francine Rivers.
Rivers has written a plethora of great stories in different genres. She has penned books for four successful series and dozens of standalone books, short stories, and more.
If you are planning to start Francine Rivers' books, then this article would immensely help you in knowing what or where to start. Here are all the different book series by the author:
| Sr. No. | Title | Publication Date | Print Length | Publisher | Where to Buy |
| --- | --- | --- | --- | --- | --- |
| 1 | A Voice in the Wind | January 1, 2002 | 520 pages | Tyndale House Publishers, Inc. | Amazon |
| 2 | Unveiled: Tamar | January 1, 2006 | 231 pages | Walker Publishers | Amazon |
| 3 | The Warrior: Caleb | January 1, 2006 | 312 pages | Walker Publishers | Amazon |
| 4 | Her Mother's Hope | March 16, 2010 | 512 pages | Tyndale House Publishers, Inc. | Amazon |
| 5 | Kathleen | March 1, 1984 | 352 pages | Jove | Amazon |
| 6 | The Shoe Box | September 3, 2019 | 128 pages | Tyndale House Publishers | Amazon |
| 7 | Short Stories | January 1, 2002 | 516 pages | Tyndale House Publishers | Amazon |
| 8 | Non-Fiction Books | October 13, 2020 | 224 pages | Multnomah | Amazon |
Let's take a look at the complete list of Francine Rivers's books arranged in reading order, starting with one of her most famous book series, Mark of the Lion.
Mark of The Lion Series
Marks of the Lion is an excellent historical romance series that presents complex characters, their interaction, and the powerful impact of faith in helping people. The stories are engaging, and the writing is fluid, making the series even better.
Start With: A Voice in the Wind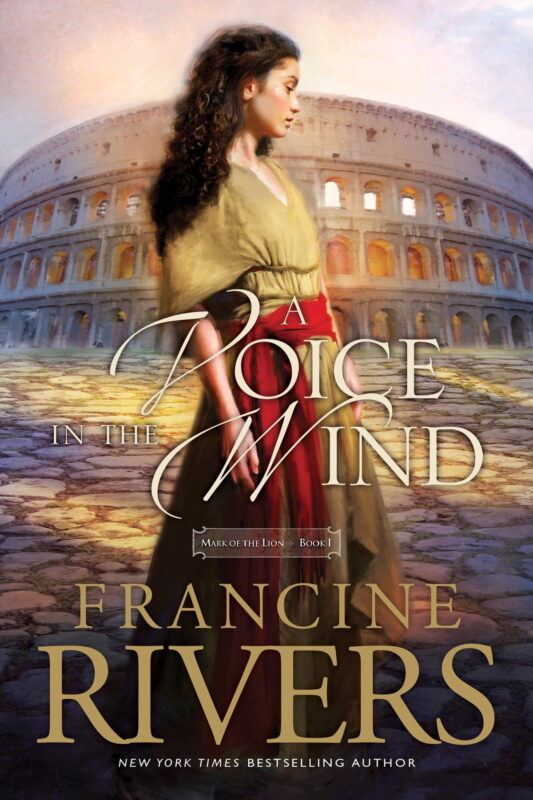 A fantastic romance story with deeply rooted Christian themes minus the on-the-face preaching, "A Voice in the Wind" is the first book in the "Mark of the Lion" series, and what a creative literary masterpiece it is.
Travel back in time during the first Jewish-Roman war, around seventy or eighty years after the death of Jesus. Everything is in chaos in Jerusalem, and a bud of love blossoms in this chaos.
The lead character is a Jewish slave named Hadassah. She is captured and sold to a Roman merchant family. It is where she meets Marcus, her owner's brother, and a romance between the two starts to blossom.
Without revealing too much about the story, things are not as simple or straightforward as the lead characters struggle internally and externally. There are Christian themes underneath, but it never felt preachy.
This book offers a great story, excellent writing, and an exciting concept that touches multiple genres. But the highlight of this book is the characters. They are so well-written that you'd start caring about them after the first few pages.
There are three books in the series. Here is the reading order of the books:
Lineage of Grace
"Lineage of Grace" is a short storybook series that highlights the bravery, courage, and strength of women and their faith in Christianity. The five books in the series are about the five lead women and their fight for their faith.
Start With: Unveiled: Tamar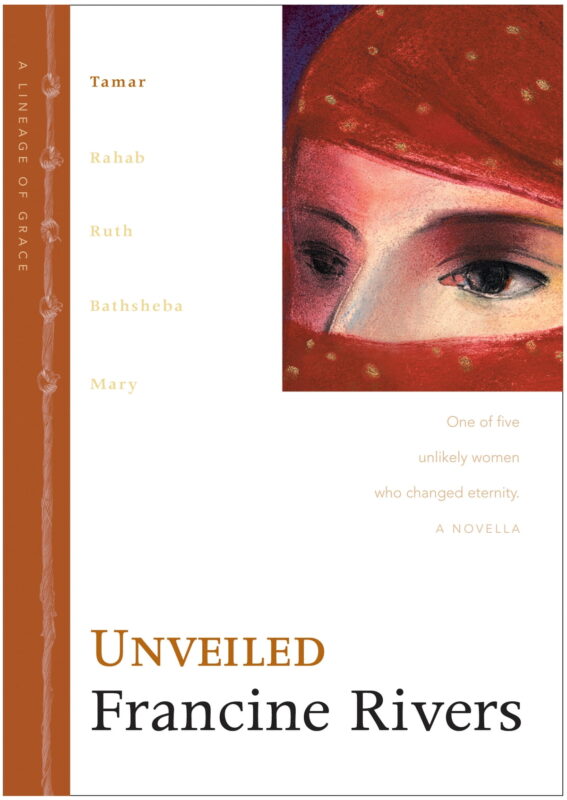 The first book in the series of five, each book is named after the lead woman of the story. This one is about Tamar, a Canaanite woman. Tamar is the daughter-in-law of Judah, and she is in the lineage of Christ.
The story is filled with tales of courage, strength, bravery, and an unrelenting belief in her faith. Rivers has done a great job of telling biblical stories that focus on women. With fate presenting difficult situations, Tamar did not back down.
She risked everything to save her religion and faith. Failing would not only result in death but a slow and painful death. The book contains the great stories of unsung women.
As always, the writing is very sharp, and the content flows very well. Author Francine Rivers understands the right mix of characters, story, and message to make a great novel that is enjoyable and inspiring to read.
Here are all the books of the "Lineage of Grace" series in reading order
Sons of Encouragement Series
Like the previous book series, "Lineage of Grace," the "Sons of Encouragement" series is about five men and their fight to keep the faith alive and blossom. The books have tales of strength, willpower, and courage.
Start With: The Warrior: Caleb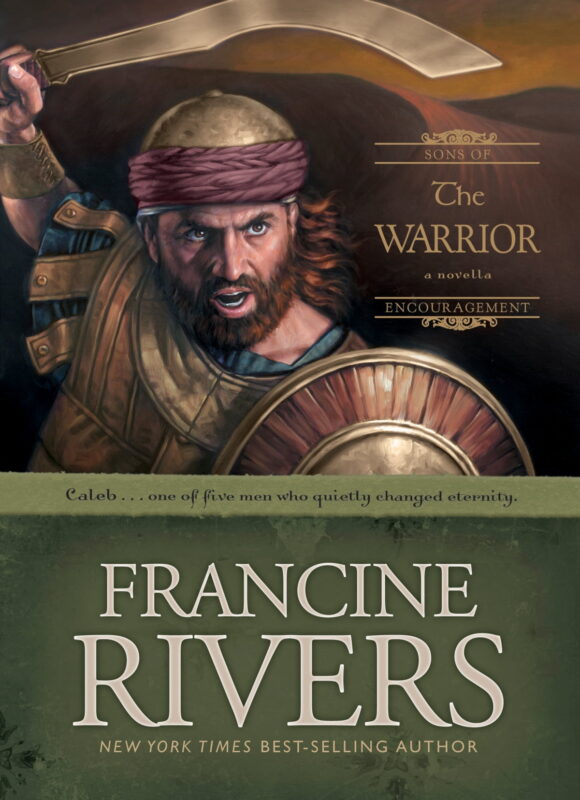 An explosively exciting and fast-paced book about the life of Caleb, the warrior from the plagues in Egypt. People who already know about Caleb from the stories in the Bible might find a different version here.
Francine Rivers has slightly changed some aspects of the warrior. This change could be perhaps Rivers' interpretation of Caleb in the Bible. Where Caleb is calm and composed in the biblical stories, here, he gets frustrated and agitated quite often.
The sheer amount of research Rivers has done for this book, and the entire series is commendable. The story will inspire readers when they read about the strong faith of Caleb and his will to sight for his God and lead His people into the Promised Land.
This one is a short book, with only around 240 pages. The fast-paced nature of storytelling makes completing this book even quicker. If you want to read more about the stories of the Bible from a fresh and different perspective, then pick this book without a doubt.
There are five books in the series. Here are all of them arranged in their reading order:
Marta's Legacy Series
Marta's Legacy series is a book series that spans 40 fiction years. The books are about generations of mothers and daughters and the differences they have while coming together and understanding each other.
Start with: Her Mother's Hope
Often called the finest and most heart-touching book series by Francine Rivers, Her Mother's Hope is a beautifully crafted book. It explores the relationship between mothers and daughters across several generations.
Marta is a strong woman who wants to make her life better and live on her own terms. She moved from Switzerland to Europe and finally settled in California. The struggles taught her many things. But the most important lesson was to be strong.
But her daughter, Hildemara, is quite the opposite when compared to her mother. She is sensitive, caring, loving, and "too soft," according to her mother. The two contrasting characters create a fascinating and intense story.
The characters feel very real, and both of them are both right in their respective place and wrong due to their flaws. This conflict of ideas gives this book a lot of points when it comes to engaging the readers.
Read the book to go on an emotional rollercoaster ride of laughter, joy, conflicts, anger, and understanding. While the story is fictional, it is the most realistic fiction written by Francine, a story that most of us have experienced.
There are two books in this series.
Standalone Novels
Francine Rivers has written a lot of standalone novels. In fact, she has written more standalone books than books for all the series combined. As of now, Rivers has written 20 standalone novels.
Since these books are not part of any series and are not related, there is no reading order to them. But we have arranged the books in their release order. So if you want to start reading these books, starting with "Kathleen" would be a good move.
Kathleen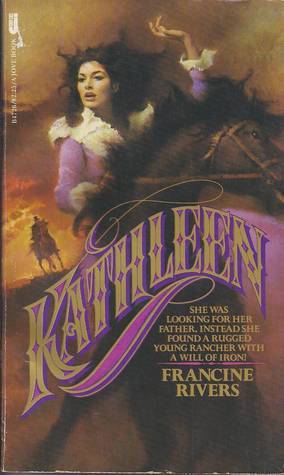 "Kathleen" is an entirely different book from what Rivers usually writes about. This is the reason why many people have not liked this book so much. But it is always interesting to read a great author's work in a different genre.
The story of "Kathleen" is about a girl named Kathleen and how her life changes when she finds out that she is not an orphan. She had been living in an orphanage for her entire life.
That's not even the biggest shocker. Kathleen finds out that her mother is a famous Irish actress and her father is William Benson, one of the wealthiest men in New York.
Kathleen then sets out to make her own destiny when she meets a handsome man named Clinton Matthews. Read the book to find out what happens next in her life.
Here are all the standalone books by Francine Rivers:
Novellas
The Shoe Box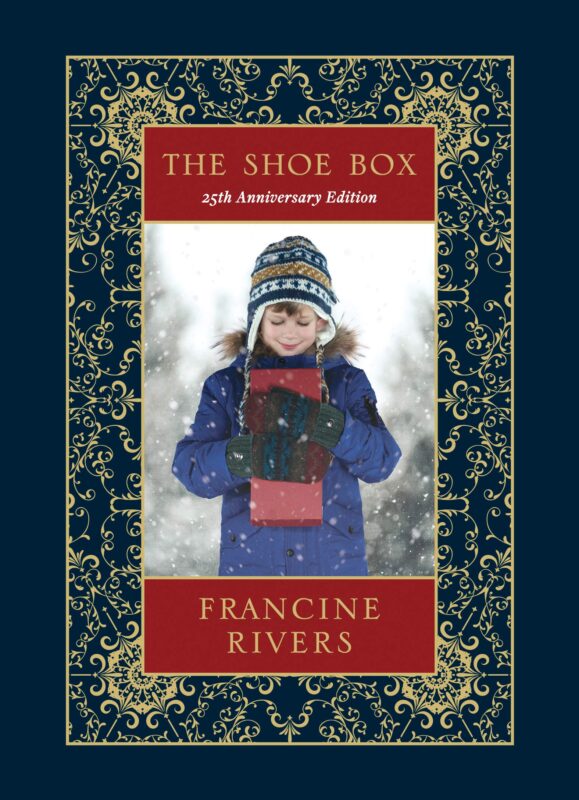 "The Shoe Box" is a great, heart-warming Christmas story that anyone can enjoy. The book is small, with just around 100 pages, and it presents a beautiful story about a 6-year-old boy called Timmy.
Timmy lives with his foster parents, a young Christian couple who love Timmy a lot. Timmy has one very peculiar thing; a shoe box that he values a lot. His foster parents are confused as to what is inside this shoebox.
Read the book to find out and to get a warm feeling about love, family, compassion, and community.
Novellas by Francine Rivers:
Short Stories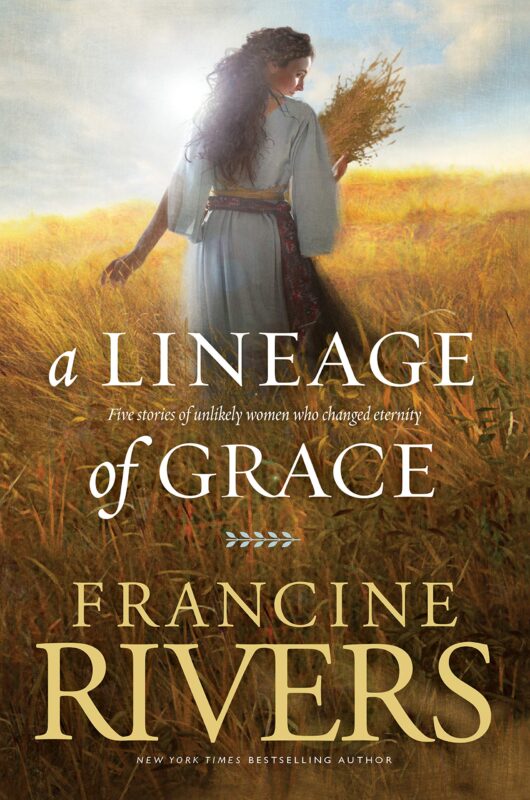 Short stories are a great way of getting to know the writing style of an author you have not read before. If you do not want to start a series or get a big book by Rivers, then picking a short stories book would be the best way to experience Rivers' writing.
There are three short story books by Francine Rivers. There is no reading order to it, so pick any book you'd like.
Non-Fiction Books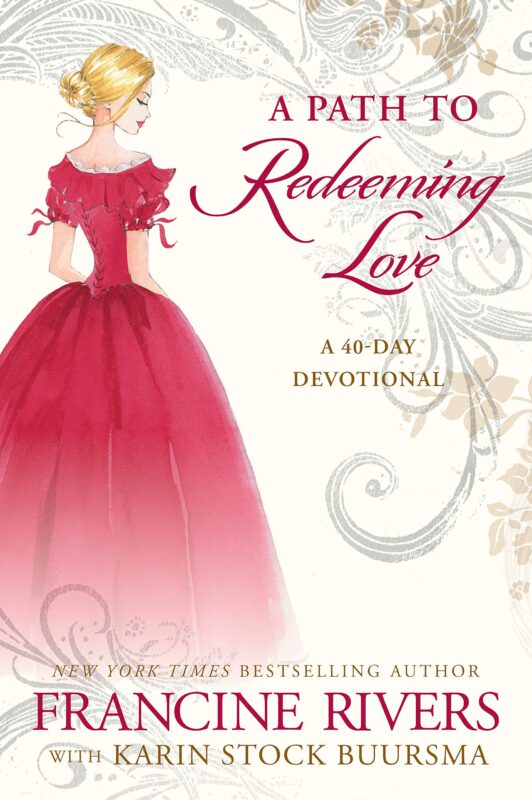 Apart from great heart-touching fiction books, author Francine Rivers has written three phenomenal non-fiction books revolving around her faith in Christianity. Here are all of them in release order:
Conclusion
That was all about the different book series by Francine Rivers. If you have a taste for Biblical stories told in an exciting way, or you like to read stories where the characters are given top priority, then Rivers' books would be perfect for you.
So pick any of the series, add it to your reading list, and start reading.