Don't be fooled by our bookish exterior; here at Hooked to Books, we don't shy away from sex. In fact, we believe in celebrating sexuality in all of its forms, which is why we've put together this list of the best sex-positive books to read in 2023.
But before we begin, let's take a quick look at what the sex-positive movement is all about. The term "sex-positive" has been around for some time now, but it's only entered the mainstream in the last couple of years, and many people are still unsure of its definition.
Being sex-positive is all about challenging society's ingrained beliefs and attitudes. Supporters strive to break taboos and empower all consenting adults to embrace their sexuality, whatever it may be.
Wikipedia defines the sex-positive movement as "an attitude towards human sexuality that regards all consensual sexual activities as fundamentally healthy and pleasurable, encouraging sexual pleasure and experimentation." Pretty neat!
As well as celebrating sex, the movement also lobbies for sexual consent, safe sex, and sex education for all. So, no matter who you are or what you're into, the sex-positive movement advocates for all of us.
1. Real Live Nude Girl: Chronicles of Sex-Positive Culture by Carol Queen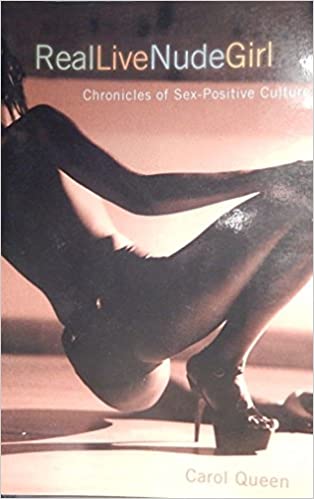 Sexual educator and cultural sexologist Carol Queen is a staunch activist for pleasure for all. Her book is both a joyous celebration of sexual diversity and a scathing critique of a culture that even today seeks to restrict sexual freedoms and reject anything outside of the heterosexual and monogamous sphere.
Queen inspires her readers to stand proud of their sexuality, especially when it doesn't fit into the mainstream societal ideology. By encouraging others to embrace sexual diversity, she hopes to help build a more liberated, inclusive, and sex-positive society for future generations to enjoy.
Part of Queen's book also examines the controversial topics of pornography and prostitution and boldly challenges the idea that either is inherently harmful to women. She argues that when practiced in a safe and supportive environment, these taboo practices can, in fact, be wonderfully liberating.
Her ideas are undeniably controversial to many readers, but whatever side of the fence you sit, they open up an important debate about women's bodily autonomy and our right to choose our own path.
2. The Ethical Slut: A Guide to Infinite Sexual Possibilities by Dossie Easton and Catherine A. Liszt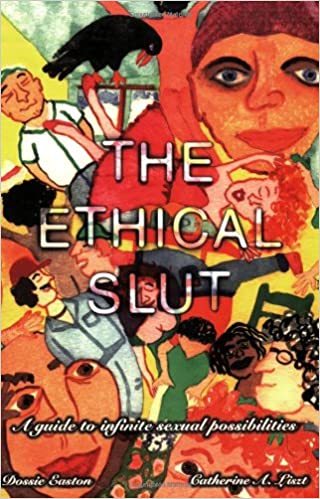 Co-authored by therapist Dossie Easton and sex educator Catherine A. Liszt, The Ethical Slut is a comprehensive guide for anyone, single or in a relationship, who wants to learn more about the infinite possibilities of polyamory.
For many people, especially those in long-term relationships, the idea of stepping outside the traditional boundaries of monogamy is both exciting and terrifying. But while many of us have moments throughout our lives where we ponder the possibility of an open relationship, relatively few ever bite the bullet and give it a try.
But as Easton and Liszt explain, when all parties are on the same page, the many forms of polyamory can be explored in an ethical and emotionally sustainable way. The secret lies in honest communication, respect, and self-reflection. When these key areas line up, polyamory can be a healthy, exhilarating, and rewarding life choice for everyone involved.
3. Get on Top: Of Your Pleasure, Sexuality & Wellness: A Vagina Revolution by Meika Hollender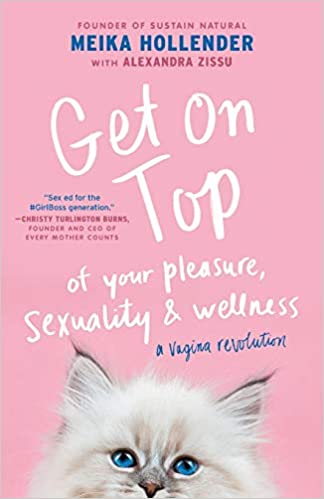 This super informative guide addresses the epidemic of sexual misinformation, intimidation, and fear that plagues women, especially young women, in Western society.
Written by Meika Hollender, the creator of the national campaign Get on Top, this book advocates for continued sexual education throughout our lives. After all, many of us think we know everything there is to know about birth control, masturbation, STDs, and sexual health, but do we really?
Hollender takes a deep dive into these challenging topics to inspire us to view our bodies and behavior in new and enlightening ways. And best of all, it's written in a step-by-step, actionable way that lets you begin applying what you've learned to real-life situations straight away.
4. Come as You Are: The Surprising New Science that Will Transform Your Sex Life by Emily Nagoski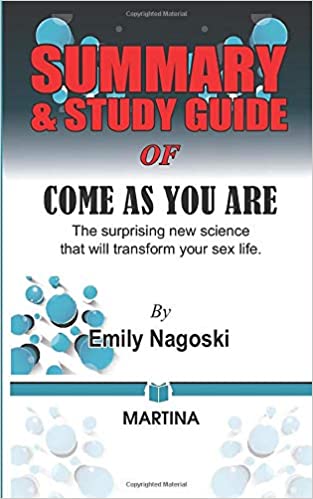 In her empowering book, Emily Nagoski discusses groundbreaking new research about female sexuality, which can revolutionize our relationship with ourselves and our sexual partners.
For years now, scientists have been discussing the idea of a "pink pill" that will offer women the same benefits that Viagra does for men. But here we are in 2023, and it's still not on the shelves. Nagoski explains why that is and examines the recent eye-opening discoveries in brain science that have changed our understanding of female sexuality.
Come as You Are explains that all women have unique sexuality and that our phycological responses to sex, and our anatomy, vary much more than men's.
She also reveals that our mechanisms for desire, arousal, and orgasm exist within the context of everyday life, and neither is independent of the other. Stress, mood, body image, and trust are all essential factors in achieving sexual wellbeing, and what happens outside the bedroom can have a direct impact on what goes on between the sheets. Once we understand this, we can overcome the things that hold us back and ultimately enjoy better sex and happier relationships with others and with ourselves.
5. Naked at Our Age: Talking Out Loud About Senior Sex by Joan Price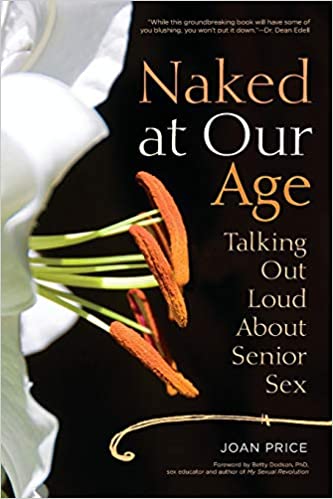 Through a combination of education, experience, empathy, and humor, Joan Price examines the subject of sex in later life. Taking an honest and comprehensive look at this rarely discussed topic, she explores the pleasure, surprises, joy, disappointment, and revelations that can arise as our sex lives transition with us into our senior years.
Using real-life stories from gay, straight, single, and coupled men and women, along with first-hand advice from sex therapists, educators, and health professionals, Price walks us through the changes that can happen in our sexual relationships as we age.
She argues that while many people see their sex lives diminish and disappear as the years go by, it doesn't have to be that way. Through education, intimacy, self-love, and communication, it's possible to continue nourishing our sexuality well into our senior years.
6. Queer Sex: A Trans and Non-Binary Guide to Intimacy, Pleasure, and Relationships by Juno Roche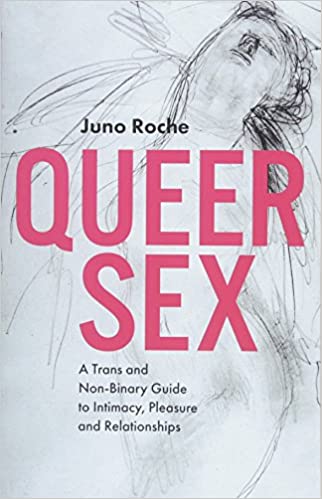 With the help of leading experts, transgender activist Juno Roche takes a deep dive into the intricacies of sex and dating in trans and non-binary communities. Focusing on some of the most prevailing prejudices, she breaks them wide open, challenging us to reexamine our own beliefs about intimacy and sexual exploration.
For the trans and non-binary community, this book can serve as a comforting and empowering tool for self-actualization. And for others outside of these communities, it's a powerful educational read that challenges our preconceived notions of what love and sex are all about. It's also a joyous celebration of trans bodies and an empowering invitation to feel beautiful, brave, sexy, and loved.
Roche includes impactful real-life stories that everyone should hear so that together, we can reshape the way that society views gender, relationships, and sexuality and create a more inclusive world for us all.
7. Mating in Captivity: Unlocking Erotic Intelligence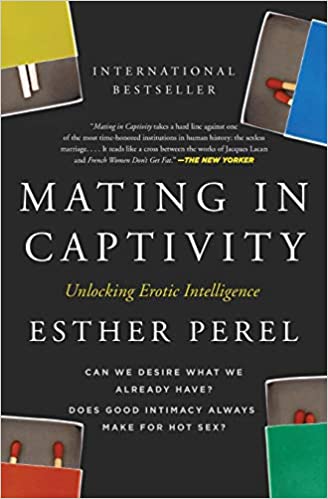 Ester Perel invites us to explore the conflicting ideas we have about love, sex, companionship, and passion in long-term relationships.
With more than 20 years of experience supporting couples to repair their passionless relationships, Perel's book argues that domestic bliss doesn't have to come at the cost of passionate arousal and mind-blowing sex. Instead, the two can exist in harmony with each other. But to get there, many couples will have to reexamine their long-held beliefs, judgments, and anxieties.
In a society where partners are often expected to be everything to one another, overreliance can become a killer of sexual desire. Instead, the author suggests a healthy amount of separateness in a relationship results in stronger sexual chemistry and a deeper emotional bond. She argues that anyone can rekindle the sparks of passion and reignite their sex life if they are willing to open their minds, let loose, and become free from self-limiting beliefs.
Conclusion
These fantastic sex-positive books are some of the most eye-opening, sensual, and groundbreaking reads around. Each one challenges the cultural narratives about sex in a unique way and forces us to reexamine our deeply ingrained beliefs. They remind us that sexuality is an integral part of being human, and whoever we are and whatever our preferences, sex should be celebrated.
Do you have any recommendations for great sex-positive books that I've missed? Let me know in the comments below.