Are you feeling a little down in the dumps? Then why not reach for a book that will lift your spirits and soothe your soul? All nine of these feel-good novels are guaranteed to leave you with a smile on your face and your faith in humanity restored.
Feel-Good Books to Read Right Now
1. The Rosie Project by Graeme Simsion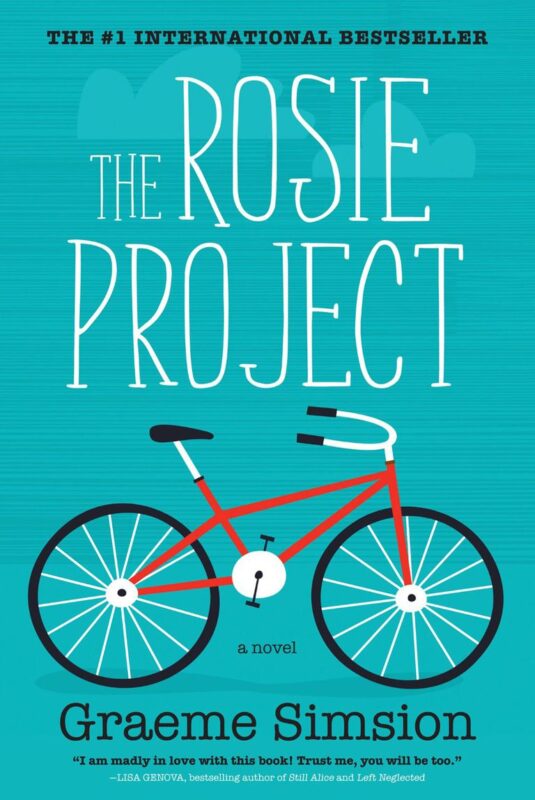 Don Tillman, a professor of genetics, is an incredibly intelligent man, but unfortunately, his impressive brainpower isn't enough to attract a mate. In fact, in all his life, he's never even been on a second date.
That's because Don has a hard time relating to other people; he finds their social rituals uncomfortable and strange, and when it comes to romance, he's utterly hopeless.
But one day, out of the blue, someone tells Don that he'd make a "wonderful husband" for the right woman. He's floored, knowing how utterly unloveable he really is. Yet after methodically analyzing the statistical probability of it all, he concludes that there really must be somebody out there for everybody, even him; it's just a matter of finding them.
And so, Don begins The Wife Project, a logical, orderly, and scientific approach (the only approach he knows) to finding his perfect match. He has a strict set of criteria; his bride will be just like him, sensible, punctual, disciplined, and uptight. And she certainly won't drink, smoke, or work in a pub.
But Don's about to find out that what he thinks he wants isn't at all what he needs. His perfect woman does indeed exist, but she's not at all what he imagined she'd be.
2. The Storied Life of A.J. Fikry by Gabrielle Zevin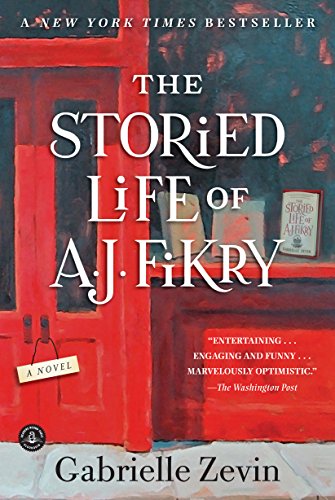 Things are not going well for A. J. Fikry. First, his wife died, then his bookstore began to fail, and now, his rare collection of Edgar Allen Poe poems, his most prized earthly possession, has been stolen.
As a result of his misfortunes, he's beginning to isolate himself, pushing away everyone who cares about him. He's short and ill-tempered with everyone, including his ever-patient sister-in-law, who's determined not to give up on him, and the lovely sales rep Amelia who keeps coming back to visit, despite his grumpy attitude. And, most alarmingly of all, even the once treasured books in his bookstore aren't bringing him pleasure anymore.
Then one day, without warning, a mysterious, small, yet extremely heavy package arrives at the bookstore. When A.J opens it up, he doesn't realize that he's also opening up a whole new chapter in his life, and for the first time in a long time, it looks set to be a happy one.
3. Me Before You by Jojo Moyes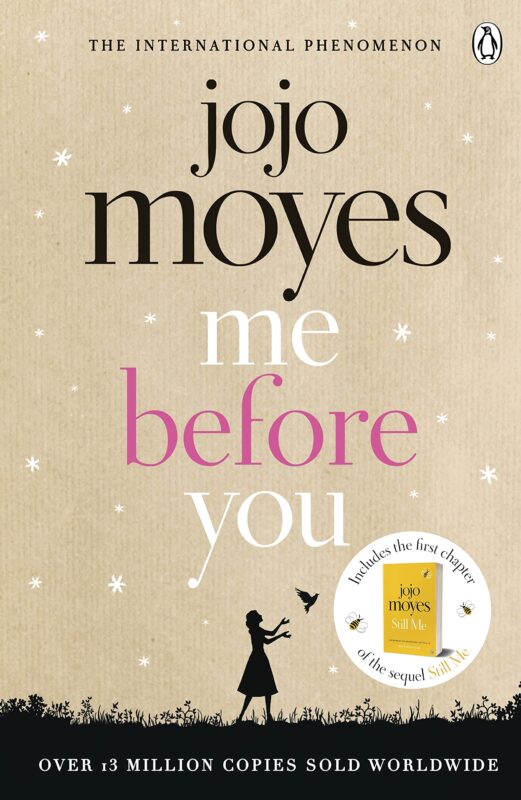 Louisa is the textbook definition of ordinary; she's a home bird with a steady boyfriend, a close-knit family, and absolutely no desire to leave the tiny village she's always called home.
But she also desperately needs a job, so she does something unconventional for the first time in her life and begins working for former Master of the Universe, Will Traynor.
But after a recent, devastating motorcycle accident left him unable to move his arms or legs, he's no longer the champion he once was. Suddenly, his big, extravagant, and exciting life is over, and he's not sure how he can go on living anymore. The once-popular and charming Will is now moody, bossy, and rude to everyone, including Louisa.
But she's not about to let him wallow in his own misery, and so instead, she employs a tough-love approach to try and coax him back into the land of the living.
She reminds him that his life isn't over; in fact, a new one has just begun. He can still embrace adventure each and every day, and for the first time in her life, Lousia realizes that maybe she can, too.
4. A Man Called Ove by Fredrik Backman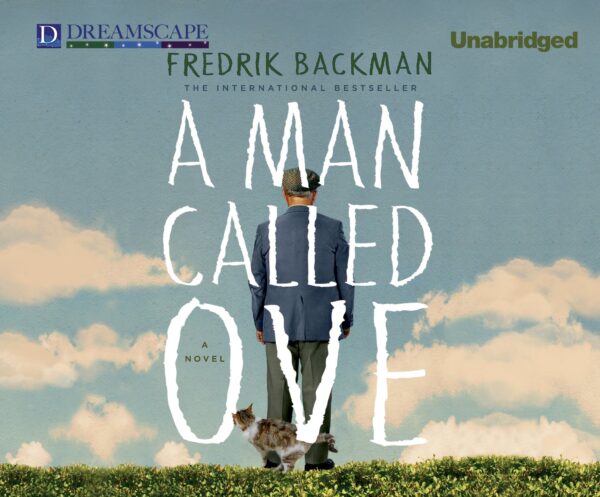 Ove is a grumpy old curmudgeon who has no problem pointing out other people's faults. In fact, that's all he ever seems to do. No one lives up to his strict standards, and he views most other people with frustration and disdain.
So, when a chatty, happy-go-lucky young family moves in next door, it's no surprise that Ove isn't thrilled with his new neighbors (especially after they ruined his mailbox before they'd even introduced themselves.)
But what no one realizes is that behind Ove's cranky exterior is a sad and lonely man who's seen his fair share of suffering in recent years. First, his wife passed away, and then he lost his job, and in the wake of sadness and grief, he built up some pretty high walls to protect himself from any more heartache.
But his bitter outlook is about to be challenged as his annoying neighbors slowly transform into dear and cherished friends. Slowly but surely, he begins to gather the pieces of himself that he thought was lost for good, and with the help of his loving, supportive community, he's finally putting himself back together.
5. Eleanor Oliphant is Completely Fine by Gail Honeyman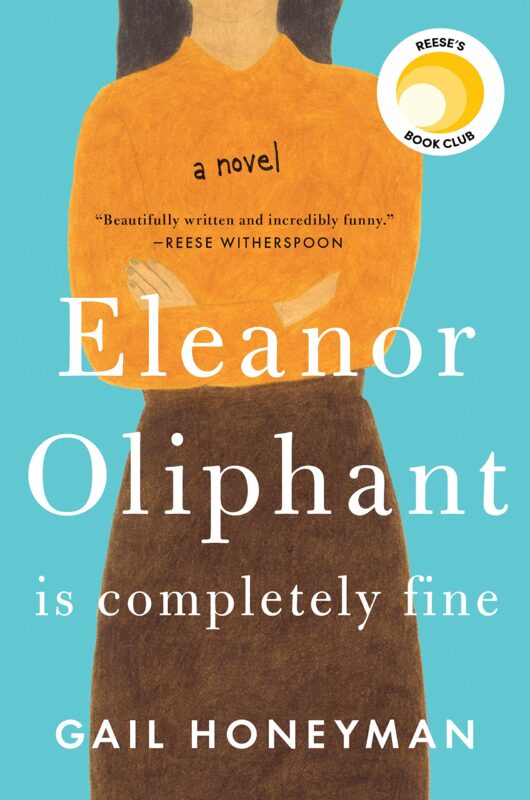 Eleanor Oliphant can barely maintain a friendship, let alone a romantic relationship. With less than impressive social skills, and the tendency to blurt out exactly what she's thinking, she pushes people away before they even get to know her.
And so, to avoid inevitable rejection, she's carefully structured her daily work routine to avoid human interaction at all costs. And when it comes to the weekend, she locks herself away inside her house with nothing more than a bottle of vodka for company.
Yet when Eleanor meets Raymond, everything begins to change. Sure, first impressions didn't go so well; he's even worse at social interaction than she is, and his personal hygiene leaves a lot to be desired. But one day, when they unexpectedly join forces to rescue an elderly gentleman, it sparks a chain of events that ultimately leads to them rescuing each other. Raymond's generous spirit and kind heart slowly pull Eleanor out of her isolation, and a whole new, glorious chapter of her life begins.
6. The Midnight Library by Matt Haig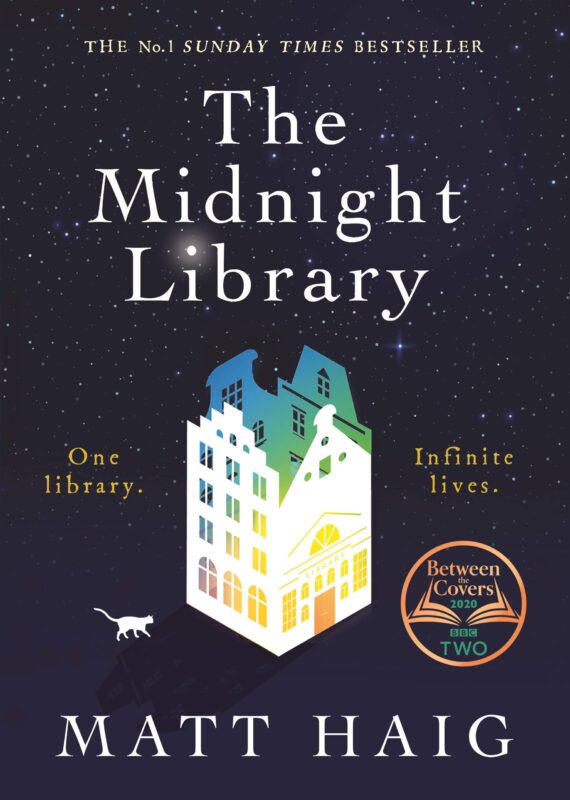 In the space beyond our earthly realm, just out of reach, exists a vast library, its endless shelves stacked with infinite books. And inside each book, there's a life, an entire reality, waiting to be lived.
One of these books is our own, the life we've already lived, but the rest reads like a fresh start, a new chance to live again, to make a better go of it, but only if you wish to accept it.
And now, it's Nora's turn to decide the book she wants to read and the life she wants to lead. Up until now, things haven't been going great; she's miserable, unaccomplished, and full of regrets. Choosing a new book and a whole new life is an opportunity she simply can't refuse.
But she's about to learn that expectations don't always match up with reality, and ultimately, it's the choices we make every day that determine a life well-lived.
7. The Little Paris Bookshop by Nina George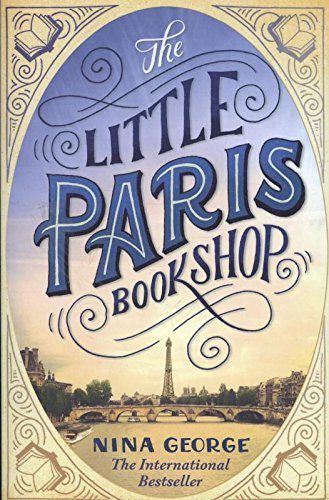 Monsieur Perdu isn't just a bookseller; he's also a book doctor, prescribing just the right novels for each and every individual who walks through the door of his floating bookshop.
To select the right book, he first makes a diagnosis, using his intuition to uncover his customer's hidden heartache. Then, he chooses the perfect novel to heal those wounds and soothe their soul.
But while this literary apothecary always manages to cure his patients, he still can't find the right book to heal himself. Ever since the love of his life disappeared, his heart has been torn in two, and no novel can ever fix it.
But before she left, she did leave something behind; a letter, still sealed in its envelope, waiting to be read. All this time, Monsieur Perdu has been unable to bring himself to open it and see what's written inside, but now, something has changed, and he's ready for the truth.
And when he reads the words on the page, he knows exactly what he must do…he ups anchor on his floating bookshop and sails it all the way to the south of France. He's on a mission to finally discover the end of his own story, and he's about to have the adventure of a lifetime along the way.
8. The House in the Cerulean Sea by T.J. Klune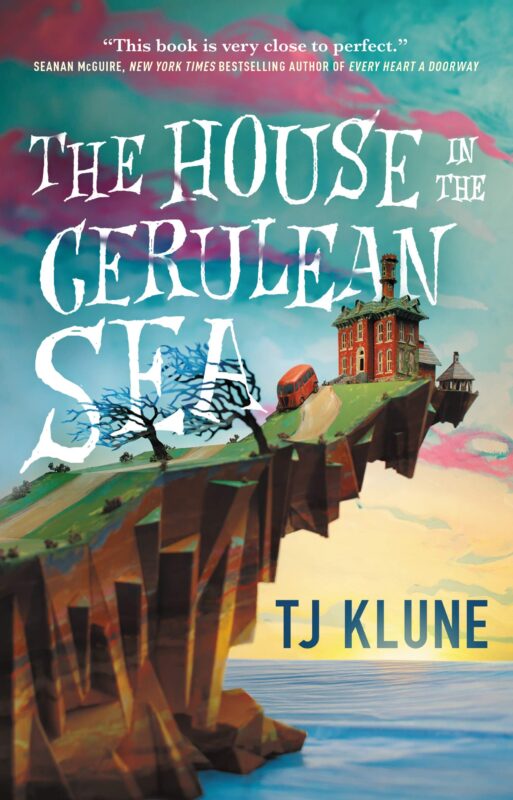 Forty-year-old Linus Baker is a solitary man who lives alone, with only his pet cat and his dusty old records to keep him company.
During the day, he works at the Department in Charge of Magical Youth, where he ensures the children of the government-sanctioned orphanages are well taken care of. It's a pretty dull job, where nothing exciting ever seems to happen, at least up until now.
But then suddenly, Linus finds himself summoned to the office of the Extremely Upper Management, where he's given an assignment unlike any other; he is to embark on a top-secret mission to Marsyas Island Orphanage, where great danger awaits.
According to Extremely Upper Management, there's a group of six children on the island, each with a power that has the potential to destroy the entire planet.
But these strange children aren't the only secrets hidden away on Marsyas Island. Linus will soon discover that there's much more to life than his 9-5 job and his old record collection. His world is about to be turned upside down, and while it might be terrifying, he'll feel more alive than he ever could've imagined.
9. The Keeper of Lost Things by Ruth Hogan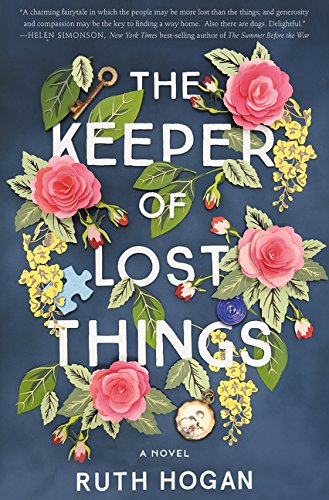 For over four decades, Anthony Peardew has been collecting lost things.
It all began when he lost a treasured keepsake from his beloved wife-to-be. Later that very same day, she tragically died, leaving Anthony alone and heartbroken.
He's never been able to forgive himself for his carelessness that day, so ever since, he's sought comfort in rescuing the lost objects of others, things that have been misplaced or left behind.
He writes stories about these objects and the people who might have owned them, imagining the lives they might lead, the people they might love, and the places they might go to. And now, after all these years, he's decided it's finally time to reunite these objects with their rightful owners.
But Anthony is an old man, and he sadly passes away before he can complete his mission. Now, it's down to his unsuspecting assistant Laura to help him carry out his unfinished business.
Laura is a lonely soul, a lost object herself, but Anthony's mission gives her new hope and a sense of purpose that's been missing in her life for a long time. As she reunites these cherished items with their owners, she also reunites with herself. Thanks to Mr. Anthony Peardew's outlandish quest, she's no longer lonely, and she's no longer lost.
Conclusion
These heartwarming, feel-good books are like a great big hug for your soul. They'll remind you that friendship, happiness, and love can be found in the most unexpected places and that the world isn't quite as cold as it sometimes seems.
What are some of your favorite feel-good books to read when you're feeling down? Let me know in the comments below!