I always say that a sign of a great novel makes you sob your heart out, as in actual tears that splatter across the pages. And look, I admit it, I'm a big softie when it comes to sad stories; I'm always the first to cry at a movie, and it doesn't take much to make me start bawling my eyes out.
But even if you're not an emotional wreck like me, I'm pretty sure the books on this list will bring a tear to your eye. So, grab the tissues, get yourself comfortable, and check out these 7 heart-breaking books guaranteed to make even the most unsentimental readers cry.
Heartbreaking Books That Will Make You Cry
1. Far From the Tree by Robin Benway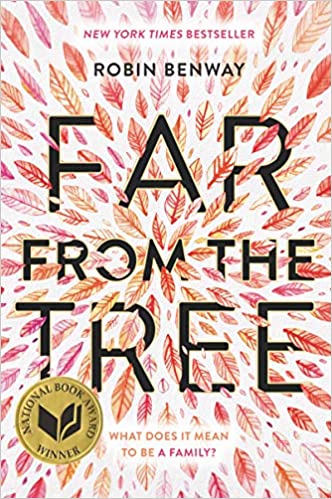 Adopted at birth, Grace has always been an only child. But when she's forced to give her own baby up for adoption after falling pregnant as a teenager, she begins to wonder about the family she never got a chance to know. And so, she sets out on a mission to trace her biological mother and find out where she really came from.
But her search for her roots leads to an unexpected discovery; she was never an only child, after all. Instead, she has two siblings, a sister Maya and a brother, Joaquin.
Maya is younger than Grace, and although she was also adopted as a baby, she never really felt like she belonged. Her childhood was blighted by her adoptive mother's alcoholism, constant arguments, and long-buried secrets.
But Joaquin, the eldest of the three, has never had a family at all. Instead, he spent his entire childhood in and out of foster homes, never feeling truly loved by anyone. As a result, he never lets anyone get too close; it's just safer that way.
Yet, after all these years of feeling alone in the world, these three damaged siblings finally have each other. And together, for the first time in their lives, they begin to discover what it means to be a family.
2. All the Bright Places by Jennifer Niven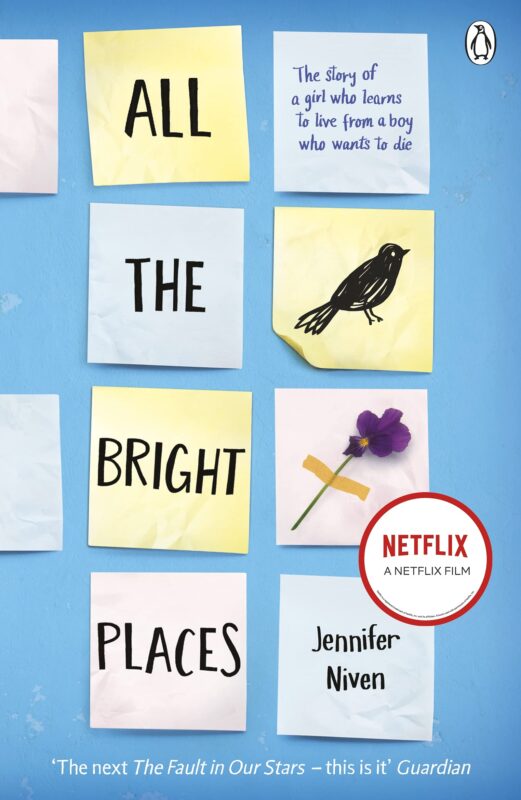 Most of the time, Theodore Finch is thinking about dying. He spends his days ruminating on all the different ways he might kill himself, and although he'd like to, something always happens to make him stop each time he tries.
Meanwhile, Violet Markey is entrenched in grief after the death of her sister. Now, all she can focus on is finishing high school, escaping her small-town Indiana life, and leaving her pain behind for good.
But when these two damaged souls meet on the soaring ledge of the school's bell tower, what could have been the end, is actually a door to a whole new beginning.
The pair realize they have a lot more in common than they thought, and together, they set out on an adventure across Indiana to discover the natural wonders of their home state.
When Finch is with Violet, he feels like he can be himself for the first time in his life. And thanks to Finch, Violet is beginning to feel more like herself again, too.
But they soon discover that there's no running away from mental illness, and Finch is terrified that he might have to leave Violet behind. Can she save the boy she loves from himself, and will she, in turn, learn how to live from a boy who only wants to die?
3. The Kite Runner by Khaled Hosseini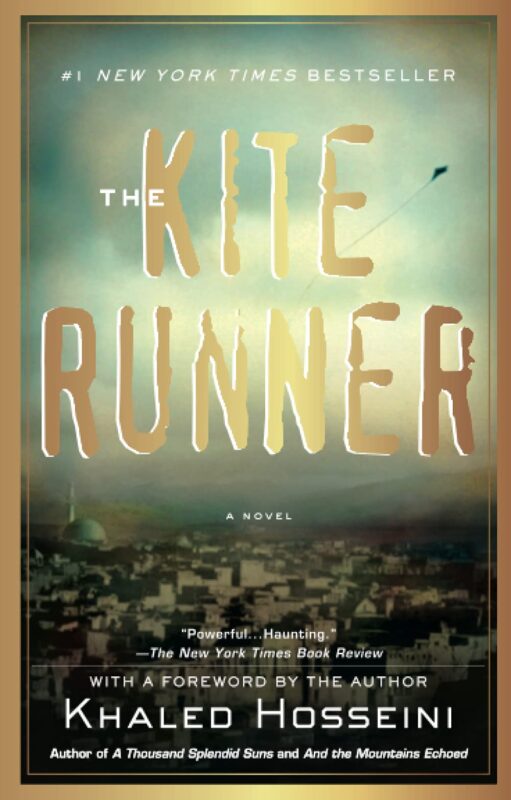 It's 1975 in Afghanistan, a time of peace and prosperity, and young Amir and Hassan are the best of friends. But their backgrounds couldn't be more different; Amir is the son of a wealthy, high-ranking merchant, and Hassan's father is his servant. Still, none of that matters to these two boys. They've grown up together, and they're inseparable.
They spend their days obsessively preparing and practicing for the biggest event of the year; the kite fighting tournament. But when the big day arrives, something happens that fractures the lifelong bond between them, something that can never be undone.
After that fateful day, Amir is forced to flee Afghanistan with his father, leaving Hassan and everything he's ever known behind. Decades pass, and as the boys grow into adults, their life paths branch in opposite directions.
But even after all these years, an unspoken secret still plays on both of their minds. When they finally meet again, it emerges into the light, bringing with it pain, sorrow, and family betrayals that have been buried for generations.
Bonus Read: 9 Feel-Good Books to Read Right Now
4. The Fault in Our Stars by John Green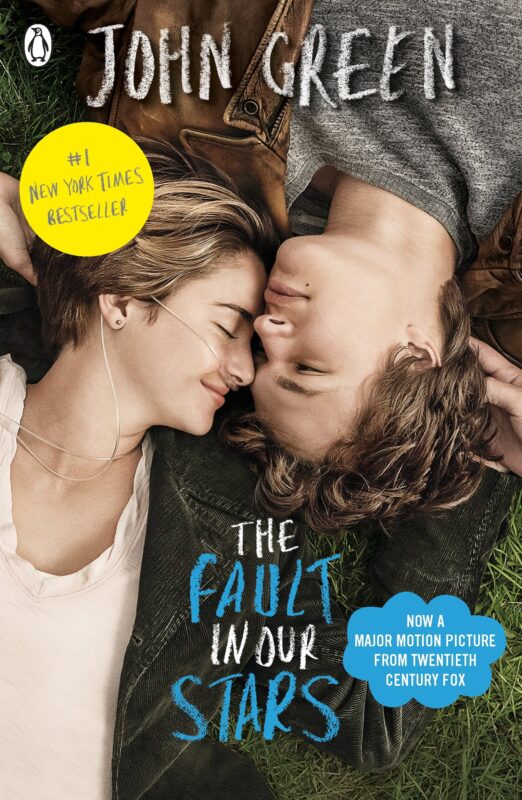 16-year-old Hazel Lancaster's days on this earth are numbered. Despite the miracles of modern medicine buying her a little extra time, the tumor will take her in the end, and she knows she'll never make it to adulthood.
But when she meets the wonderful Augustus Waters at her Cancer Kid Support Group, everything begins to change. They strike up a bond through their shared pain, and the pair decide to swap their favorite novels.
Hazel gives Augustus a book named An Imperial Affliction, a story of a young girl named Anna who has cancer, a tale which parallels both of their lives. But the story ends abruptly, with no conclusion. What happened to Anna? Did she die?
After the book was published, the author, Peter van Houten, disappeared to Amsterdam, and he hasn't been heard from since. But Hazel and Augustus can't rest until they know Anna's fate, and eventually, they track Van Houten down online and put their questions to him.
But he won't reveal Anna's fate over email; instead, they must go to Amsterdam and meet the author face to face. And so, they embark on an unforgettable journey, a journey which makes them fall deeply in love. But in their search for the conclusion to Anna's story, their own story may be about to come to a heart-breaking end.
5. The Road by Cormac McCarthy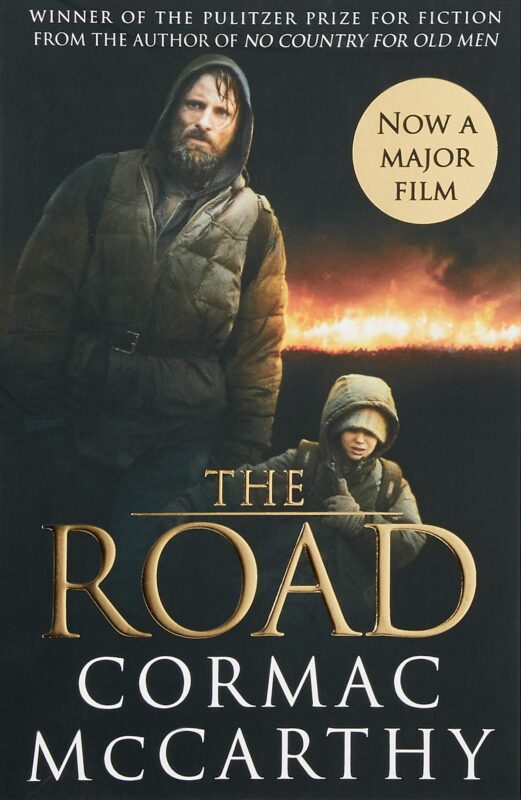 America is burning as a father and son walk through clouds of ash that obscure the ravaged landscape. In a desperate bid for survival, their only hope is to head towards the coast, but what they'll find there, neither of them know. Still, as long as they have each other, they have hope.
But they're not the only ones roaming these desolate roads, and their journey is filled with danger. Bandits stalk the highways in search of anything they can find, and what precious little the pair have is taken from them. Still, they have each other, so they continue to push on. Eventually, against all odds, they make it to the ocean.
But their nightmare is far from over, and after being beaten, attacked, and enduring near starvation, the father knows he's on the brink of death. Now, his son must learn to live without his father and face this cruel, dangerous world alone.
Also Read: The Top 10 Best Werewolf Books of All Time
6. The Light Between Oceans by M. L. Stedman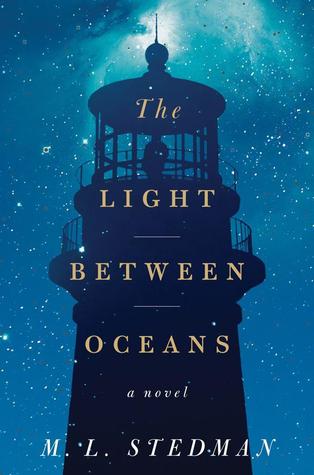 It's 1926, and after four years in battle on the Western Front, Tom Sherbourne has finally returned to the safety of Australia. He takes a new job as a lighthouse keeper on the remote outpost of Janus Rock, bringing his young wife, Isabel, with him.
As the years go by, the couple is plagued by tragedy, and after two miscarriages and one stillbirth, Isabel is consumed by grief. So, when one day she hears the distant cry of a baby in the breeze, her heart falls out of her chest. Following the cries all the way to the shore, they discover a boat washed up on the rocks, with a dead man and a living baby on board.
In his moral, principled, and pragmatic nature, Tom insists they call the authorities and report what they've found. But Isabel, engulfed by her maternal instinct, has other ideas.
What they do next will determine all of their futures, both Tom, Isabel, and the crying baby on the boat. Sometimes, good people make bad decisions, and even the best intentions can lead to unimaginable heartbreak, pain, and regret.
7. Dear Edward by Ann Napolitano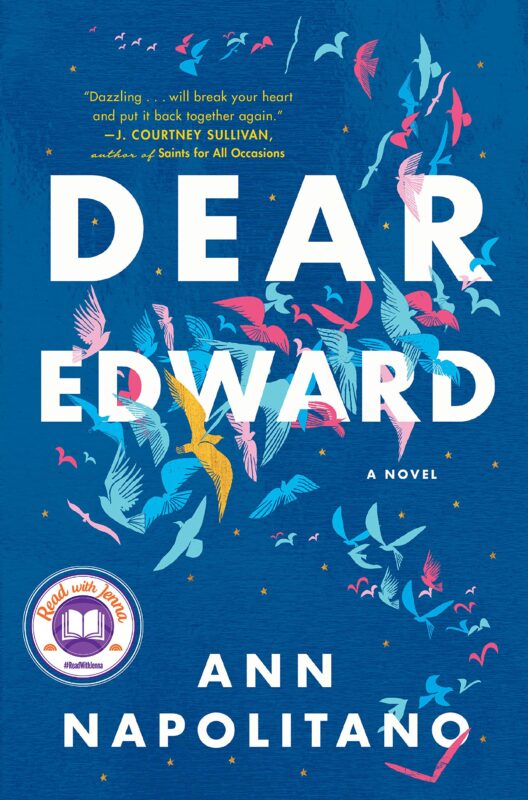 Like any other, one summer morning, a young boy named Edward Adler boards a plane in Newark, bound for Los Angeles. With him is his mother, father, and older brother, along with 183 other passengers, each of them with their own stories to tell.
The injured soldier is returning from the front lines of war, the stressed-out Wall Street tycoon, the young girl hiding an unwanted pregnancy, and the woman embarking on a brand new life after finally fleeing her abusive marriage.
But tragically, none of these people ever reached their destination, and the plane crashlands, killing everyone on board—everyone, except for one sole survivor, twelve-year-old Edward Adler.
Edwards's story echoes around the world, capturing the attention of media reporters far and wide. But during the chaos, this young boy must now find a way to survive without his family.
As time passes, life changes, but he can never shake the feeling that part of himself also died that day. It hangs suspended in the sky with his family for eternity. That's until an earth-shattering discovery changes everything. Now, he finally glimpses a future that he was spared from death to live.
Conclusion
These heart-breaking novels are some of the most profoundly moving stories in modern literature. They're guaranteed to make even the most unsentimental of readers shed a tear, or they might even have you sobbing like a baby.
What's the last book that made you cry? Let me know in the comments below!