Are you looking for a sizzling read to spice up your summer? Sometimes, a sexy book is just what the doctor ordered. And while the world is still reeling in the wake of the smash-hit Fifty Shades series by E.L James, there's so much more to this steamy genre than the romantic liaison between Anastasia Steele and Christian Grey. Below, you'll find my top 9 picks for great erotica books to escape into this year.
Best Erotic Romance Books
IMAGE
PRODUCT
FEATURES
PRICE
Seducing My Guardian by Katee Robert
• Genres: Erotic literature, Contemporary romance
• Page count: 150 (Paperback)

View on Amazon

Kink Stories, edited by R.O. Kwon and Garth Greenwell
• Kink Stories, edited by R.O. Kwon and Garth Greenwell
• Page count: 288 (Paperback)

View on Amazon

The Invitation by Vi Keeland
• Genre: Romance novel
• Page count: 300 (Paperback)

View on Amazon

Bared to You by Sylvia Day
• Genres: Novel, Romance novel, Erotic literature, Contemporary romance, New adult fiction
• Page count: 338 (Paperback)

View on Amazon

Backstage Pass by Olivia Cunning
• Genres: Romance novel, Fiction, Erotic literature, Contemporary romance
• Page count: 384 (Paperback)

View on Amazon

Gabriel's Inferno by Sylvain Reynard
• Genres: Novel, Romance novel, Fiction
• Page count: 576 (Paperback)

View on Amazon

Master of the Mountain by Cherise Sinclair
• Genres: Romance novel, Erotic literature, Contemporary romance
• Page count: 206 (Paperback)

View on Amazon

This Man by Jodi Ellen Malpas
• -
• Page count: 480 (Paperback)

View on Amazon

In-Flight by R.K. Lilley
• Non-skid base
• 4-inch thick solid memory foam
• Multiple colors

View on Amazon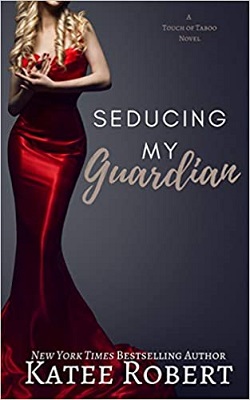 This enticing story from the Touch of Taboo series follows a young woman named Hazel, who lost her parents in a tragic accident when she was just 16 years of age. Swooping in to pick up the pieces is a handsome stranger named Devan, who has been assigned the role of her new guardian. But before she knows it, he's packed her off to boarding school and cuts all contact with her for the next three years.
When Hazel is 19, she sees Devan again. He reappears, saving her and tempting her, only to disappear when the mounting chemistry between them becomes too much to bear. This cycle continues for years, and the unspoken lust between them becomes more intense with each meeting.
But now, at the age of 25, Hazel is ready to live out her fantasy and finally seduce Devan before she walks out on him.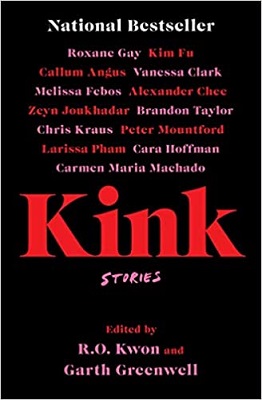 This hotly anticipated anthology of erotic short fiction features a whole host of groundbreaking writers, including bestselling authors Roxanne Gay, Carmen Maia Machado, and Alexander Chee, just to name a few.
These short stories delve into themes of love and desire across the whole sexual spectrum. Featuring everything from BDSM to voyeurism and lesbian sex to dominatrixes, this book explores the dynamic world of sexual kinks like never before.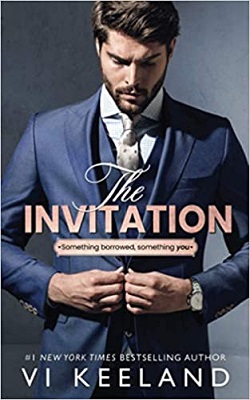 Stella first met the drop-dead gorgeous Hudson Rothschild at a luxurious wedding. He was a groomsman, he asked her to dance, and the heat between them was impossible to ignore. But despite their undeniable sexual chemistry, things quickly turned sour once Hudson realized that Stella wasn't who she said she was.
See, Stella was never actually invited to this upscale wedding. It was her roommate who received the invitation, but since she dipped out of town in the middle of the night without paying rent, Stella figured she'd take advantage of a glamorous night out and crash the wedding in disguise.
But Hudson saw through her act, and Stella was quick to make her exit, with him hot on her tail. At first, she was relieved to have escaped without being caught, or so she thought. In her getaway car, a taxi cab, she suddenly realizes she's left her cell phone behind. And of all the guests to pick it up, guess who it was?
What follows is an insatiable story of lust, desire, and deceit in one of the sexiest novels of 2021.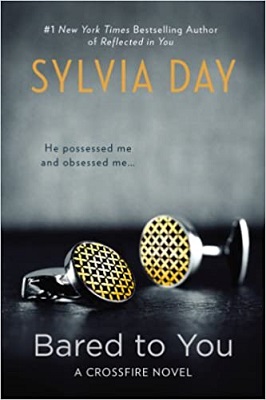 24 year old Eva Hammel has been drawn to Gideon Cross from the moment she laid eyes on him. Fiercely intelligent and smoulderingly hot, he somehow has a power over her that is way beyond her control. She craves him like a drug, and her obsession begins to take over her every waking moment. But Eva is damaged goods, and Gideon knows it.
But he's got his own demons to deal with too. So the pair enter into a white-hot romance that tests the boundaries of yearning and desire. Reflecting their pain and their passions right back to each other, can they move forward, together, from the darkness of their past?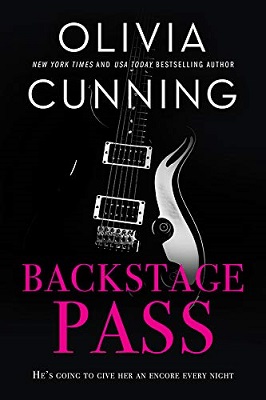 When the alluring psychologist Myrna Evans heads out on tour with five smoking hot musicians from the metal outfit The Sinner, every band member tries to get their hands on her. But Myra is only interested in one of them; lead guitarist and songwriter Brian Sinclair.
Brian is all about the music. His passion for songwriting had been the driving force in his life since he can remember, but now, he's lost his creative edge. Luckily, Myrna is on hand to coax him back to himself, with several nights of sinful passion.
In the throws of desire, the two lovers wild entanglement sets of a chain of events that will lead the band to new levels of fame, fortune, and glory, with plenty of sin thrown in for good measure.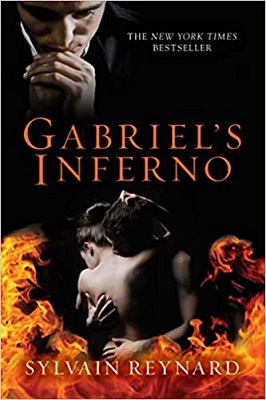 Devilishly sexy and mysteriously enticing, Professor Gabriel Emerson is a revered Dante scholar, but in his free time, he's anything but professional. He lives a life of hedonism, using his rugged good lucks and irresistible charm to live out his desires however he chooses to.
But deep down, Gabriel is tormented by his past, and he knows the things he's done have gone far beyond the point of redemption. Then he meets Julia Mitchell, an innocent and sweet young grad student who, up until now, has lived a sheltered life. Gabriel's attraction to her scares him. There's an undeniable connection between the two of them, but to go any further will jeopardize his career and dig up parts of his past that he's buried deep down for years. Can Gabriel escape from his own personal inferno and achieve the impossible dream of forgiveness and love?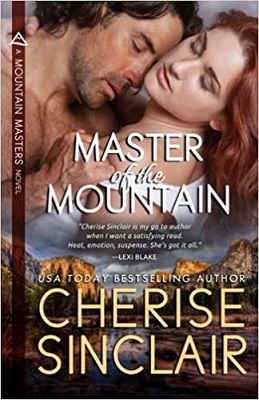 Rebecca wrongly believes that no one could love her. She's too overweight to be sexy, and the scars on her legs will leave any man repulsed. That's why she always insists on dimming the lights when she makes love to her new boyfriend, Matt.
But when Matt suggests they take a trip to a mountain lodge for a swingers vacation, Rebecca naively believes it's just what she needs to get out of her shell, plus, their sex life could use some spicing up.
But not long after she arrives, Rebecca realizes that the swinger's lifestyle just isn't for her. Now, with Matt 'entertaining' his guests inside their cabin, she's stuck sat on the porch with nowhere to go. Sitting out there, freezing cold in the dark, she has no choice but to wait out the night alone. But then along comes Logan, the owner of the lodge, who invites her back to his own cabin to keep warm. There he takes Rebecca into his own bed and begins to show her that her body is nothing to be ashamed of.
Ava O'Shea is a professional young interior designer summoned for a business consultation at The Manor. Before she meets the owner, she's not expecting much; he'll probably be some stuck-up overweight lord type who belongs back in the previous century. But she couldn't have been more wrong; the owner's name is Mr. Jesse Ward, and he's the most devastatingly handsome man that Ava has ever seen. He's also charming, confident, and filthy rich. But alongside his charm, there's a hedonistic streak inside Jesse, and he doesn't play by the rules.
Ava knows she's asking for trouble if she gets involved with him, but she just can't help herself. Jesse wants her, and what Jesse wants, Jesse gets.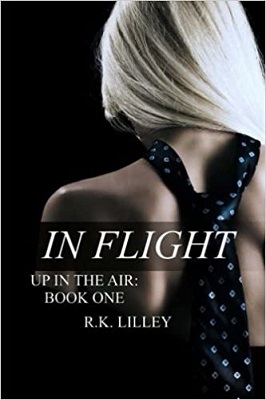 Bianca, an elite flight attendant for a luxury airline, is a business-first kind of girl. But when she first meets billionaire hotel owner James Cavendish, she's floored. His electrifying eyes have cast a spell on her, and all of her hard-earned composure has gone out of the window. There's something about him that draws her in, a kind of enticing challenge that she can't seem to back down from.
Bianca is used to dealing with all kinds of A-List celebrities and powerful businessmen, but his impossibly handsome features and dominating personality are unlike anything she's ever come across before. Can she regain her composure for the sake of her job? Or she about to risk it all, give in to raw desire, and become a new member of the mile-high club?
Conclusion
If steamy stories and sizzling plot lines are your thing, then you'll love these best selling erotic fiction books. When ordinary life seems a little dull, these books are the perfect way to escape into a world of passion and pleasure. What are your favorite adult erotica books? Let me know in the comments below!
Check out these other great posts!
6 Books You Read In High School That Are Still Great Today
The Ultimate Guide To Romance Tropes
12 Books You Have To Read This Summer
The 10 Best Book Series for Adults