Charles Martin is the best-selling American author behind over twenty popular novels and non-fiction titles.
His stories of faith, love, loss, and redemption have made him an international icon, and his works have been translated into more than thirty-five languages for readers around the globe.
And with a brand-new book out this year and another due to hit the shelves soon, there's no better time to explore this captivating author's work.
Charles Martin Books in Order
Charles Martin has written sixteen fiction novels and five non-fiction books, and in this post, I'll list them all in order. Plus, I'll give you a summary of each, so you can decide where to begin your Charles Martin reading journey.
| Sr. No. | Title | Publication Date | Print Length | Publisher | Where to Buy |
| --- | --- | --- | --- | --- | --- |
| 1 | The Dead Don't Dance | May 10, 2004 | 320 pages | Thomas Nelson | Amazon |
| 2 | Maggie | September 19, 2006 | 311 pages | Thomas Nelson | Amazon |
| 3 | The Water Keeper | May 5, 2020 | 352 pages | Thomas Nelson | Amazon |
| 4 | The Letter Keeper | June 8, 2021 | 320 pages | Thomas Nelson | Amazon |
| 5 | Wrapped in Rain | January 1, 2005 | 374 pages | Thomas Nelson | Amazon |
| 6 | When Crickets Cry | January 1, 2006 | 336 pages | Thomas Nelson Inc | Amazon |
| 7 | Chasing Fireflies | December 2, 2008 | 352 pages | Thomas Nelson | Amazon |
| 8 | What If It's True? | January 29, 2019 | 320 pages | Thomas Nelson | Amazon |
| 9 | They Turned the World Upside Down | January 5, 2021 | 384 pages | Thomas Nelson | Amazon |
| 10 | If the Tomb Is Empty | February 8, 2022 | 96 pages | FaithWords | Amazon |
The Awakening Books
This is the heartwrenching story of a young couple with their whole lives ahead of them until a tragic twist of fate interrupts their dreams.
To get the most out of this series, it's best to read the books in the order they were published, listed below.
1. The Dead Don't Dance (2004)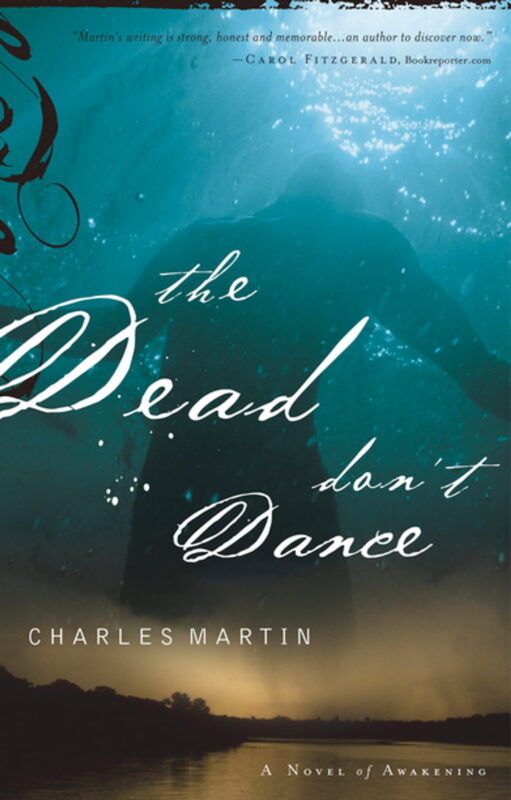 Dylan and Maggie are eagerly awaiting the birth of their first child. But tragedy strikes when their baby is delivered stillborn, and Maggie is left clinging to life in a coma.
And so, as his beloved wife lies in the hospital, a heartbroken Dylan works daily as an English teacher to pay for Maggie's medical bills.
But he garners unexpected comfort from his students, and slowly but surely, he begins to find hope.
2. Maggie (2006)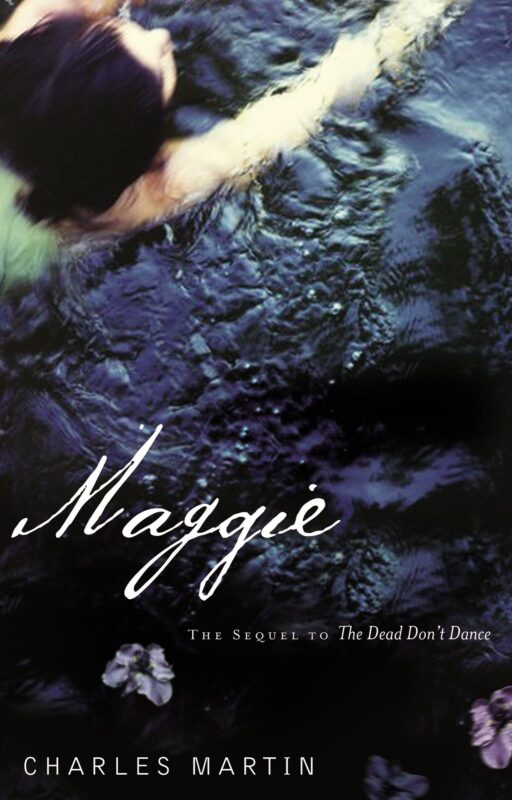 It's been four months since Maggie slipped into a coma following the traumatic birth of their stillborn son. But now, she's finally woken up, and Dylan can breathe again.
Yet their worlds have been shattered, and they're not the same hopeful young happy couple they were before.
And so, before they can look to the future, they'll have to come to terms with the past.
The Murphy Sheperd Books
This three-part series tells the story of Murphy Sheperd, a man who dedicates his life to saving others, often at the near expense of his own.
To get the most out of this series, it's best to read these books in the order they were published, listed below.
1. The Water Keeper (2020)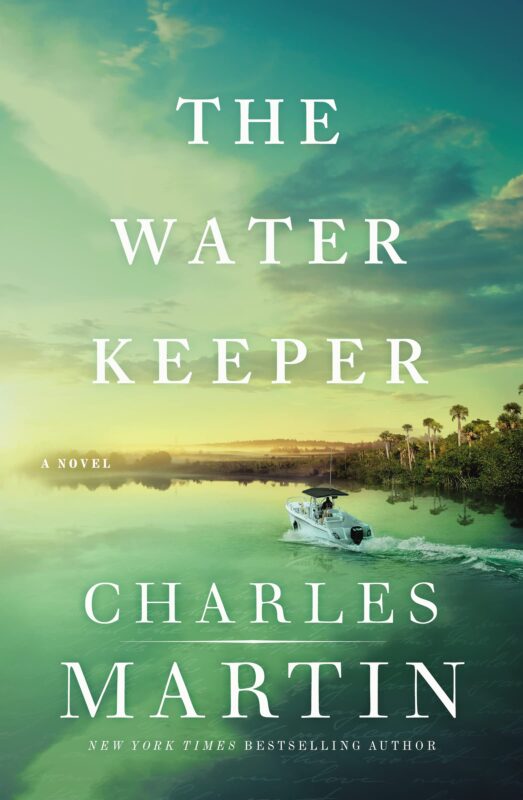 Murphy Shepherd lives alone on an isolated island, rescuing those in peril at sea while grieving the tragic loss of his friend.
But one day, he pulls a beautiful woman from the water, and his focus shifts. The woman is desperate to find her missing daughter, so Murphy jumps head first into his life's most dangerous rescue mission.
2. The Letter Keeper (2021)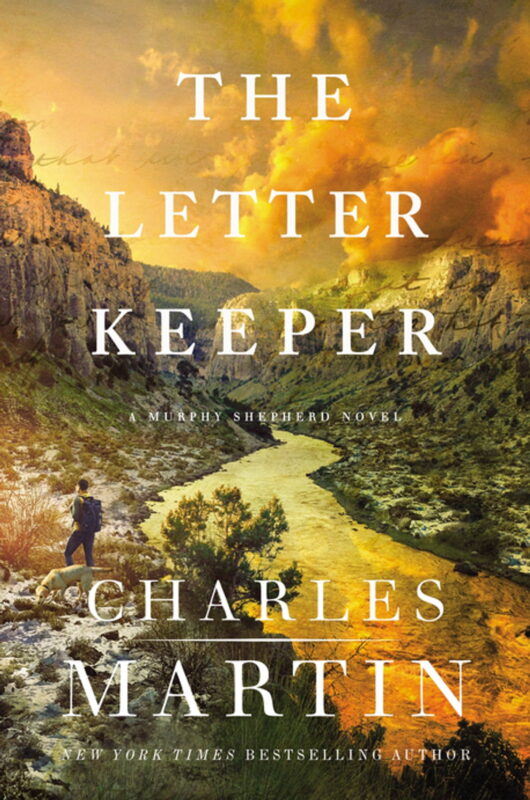 Murphy has dedicated his life to helping the victims of human trafficking find the freedom they deserve.
But when his wife and her beloved daughter are snatched away from him, his latest rescue mission becomes a living nightmare.
Murphy is trapped in a desperate puzzle with few clues to go on and everything he loves on the line. And he'll fight until his very last breath to solve it.
3. The Record Keeper (2022)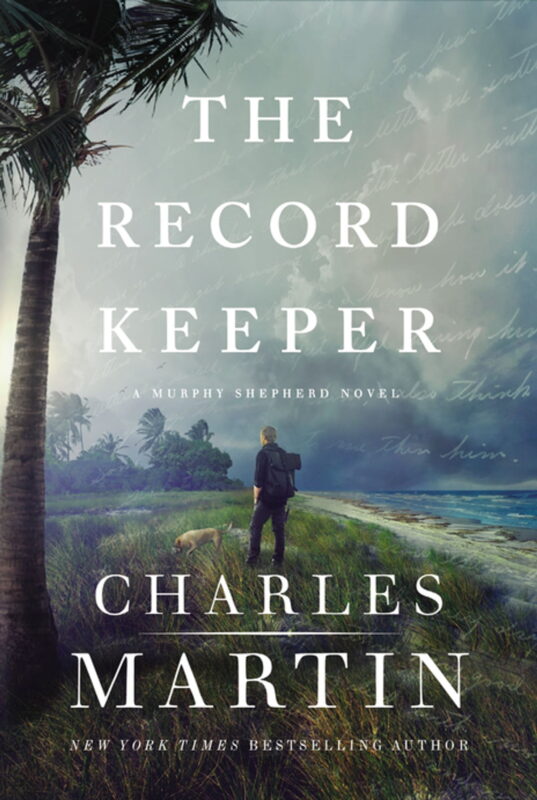 After a life-or-death rescue mission, Murphy's wife and daughters are finally home safe. For now, he simply wants to stay close to them, but in a harrowing twist of fate, his beloved friend and mentor, Bones, vanishes into thin air.
He's been taken by his nemesis. And now, it's down to Murphy to track him down and bring an end to the tragedies once and for all.
Standalone Novels
Alongside the two bestselling series above, Charles Martin has also penned several popular standalone works. Here they are in the order they were published.
1. Wrapped in Rain (2005)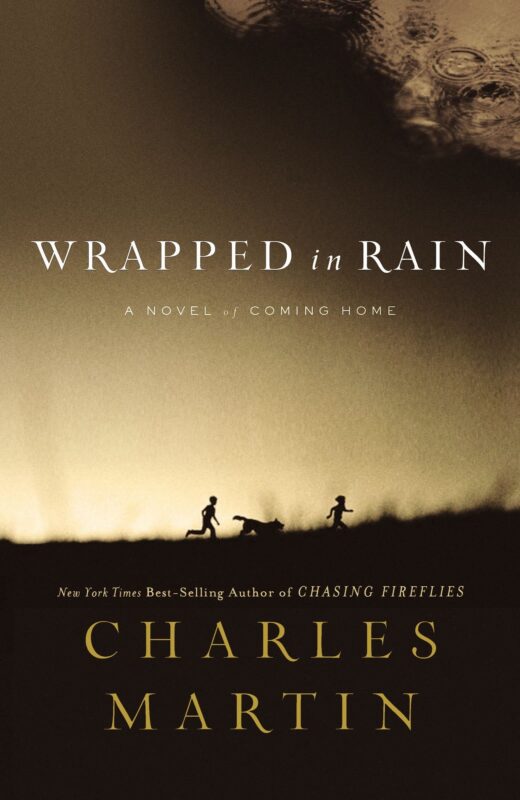 Tucker and his brother, Mutt, never had a mother. Instead, they were raised by their housekeeper, Miss Ella Rain, who loved and cared for them like they were her own.
But their childhood was marred by an abusive, alcoholic father. And so, in the years that followed, the boys grew into damaged young men.
And with Miss Ella now long gone, these two brothers are left with nothing but her wise words of comfort.
"Life is a battle, but you can't fight it with your fists. You got to fight it with your heart."
2. When Crickets Cry (2006)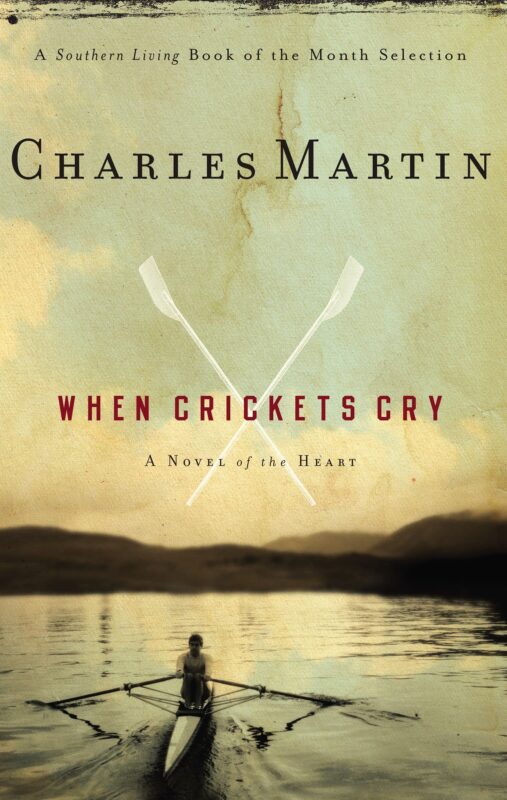 In a sun-soaked southern town, a young girl sells homemade lemonade to thirsty passersby.
Her vibrant yellow dress catches the eye, but so does the large scar on her chest. And her most recent customer, a bearded boat restorer, knows all about that scar, more than he'd care to admit.
But in an instant, something happens that changes both of their lives forever.
3. Chasing Fireflies (2007)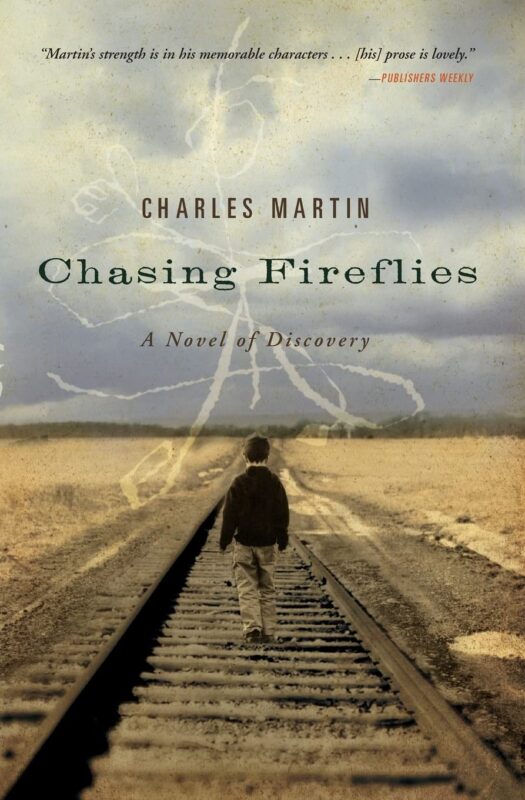 A tiny, malnourished boy has been discovered near the scene of a burning vehicle. Nobody knows who he is or where he came from, and he's refusing to speak.
But local journalist Chase Walker feels an intrinsic connection to the child. He was the victim of abuse himself, and now, working on this young boy's story, he's forced to confront his own painful memories head-on.
4. Where the River Ends (2008)
Chris and Abbie Colman were two unlikely sweethearts who fell in love fast. And the spark between them still burns bright after fourteen years of marriage.
But Abbie has received a terminal cancer diagnosis, and their hopes and dreams have been torn apart.
Their hearts are breaking, yet there is still time to live. And so, one night, they escape the confines of the hospital and take one final trip together to live out Abbie's final wishes before their journey ends.
5. The Mountain Between Us (2010)
Two strangers find themselves on board a small plane in the middle of a raging storm. And then, the unthinkable happens, and they crash land into the cold dark wilderness below.
Now gravely injured and on the brink of death, this unlikely pair must work together to survive. But even if they make it to safety, can they ever return to the lives they once knew?
6. Thunder And Rain (2012)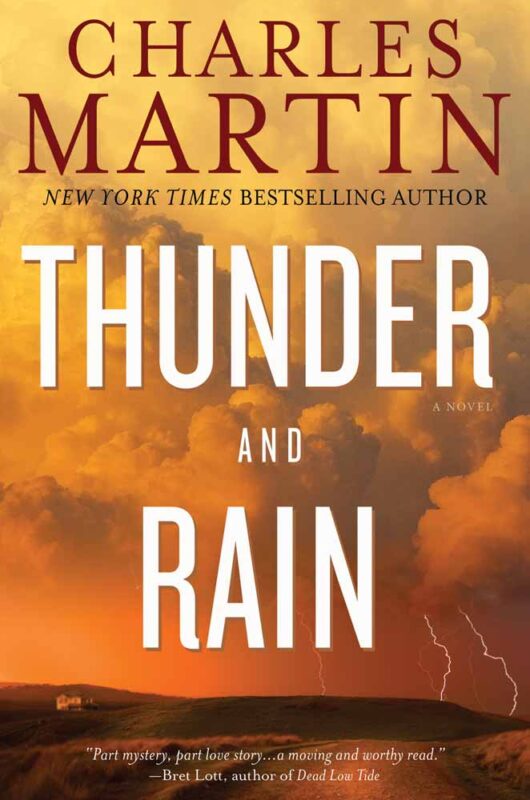 Tyler Steele is a lost and lonely single father until he meets Samantha and Hope, a mother and daughter on the run from danger.
Suddenly, Tyler has a purpose, and he vows to protect them no matter what. And in saving them, he might just find a way to save himself.
7. Unwritten (2013)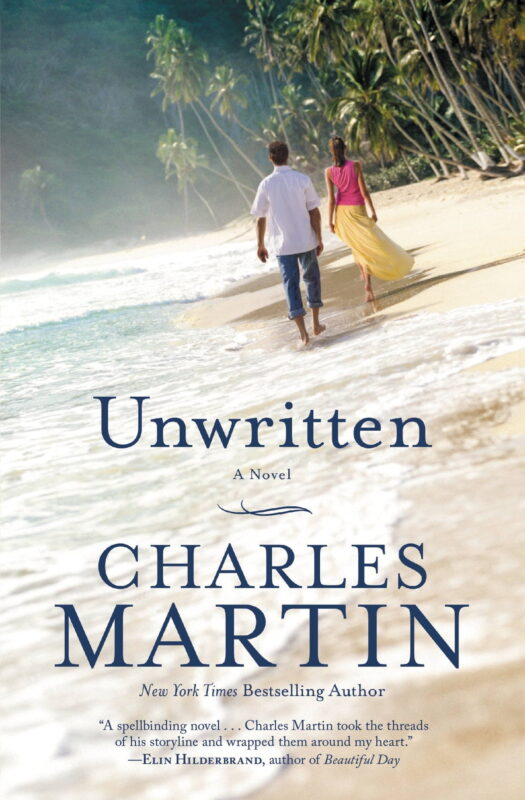 Actress Katie Quinn needs a savior. The price of fame has proved too much to bear, and she's on the brink of ending it all.
But then, she meets Sunday, a man living alone on an isolated island, far from the watchful gaze of the outside world. And as Sunday guides Katie into the light, he finds a new and unexpected hope of his own along the way.
8. A Life Intercepted (2014)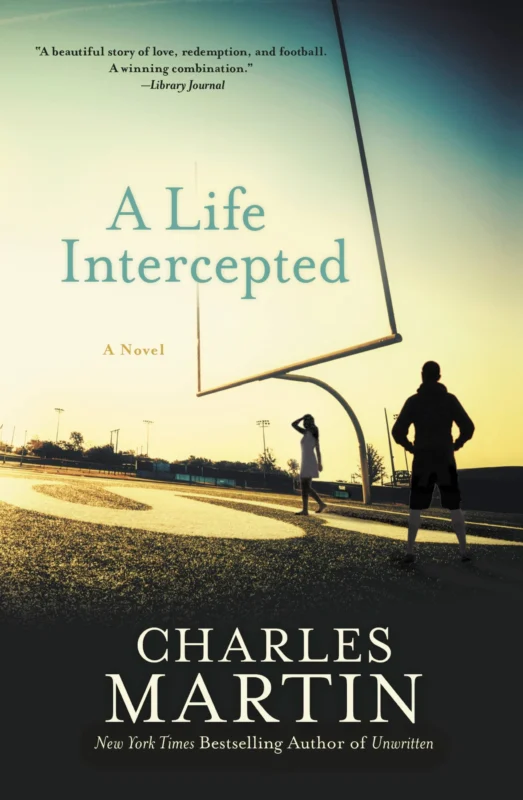 Matthew Rising once had it all. But when he was falsely accused of a crime he didn't commit, he lost everything; his glittering NFL career, his freedom, and the love of his life.
But now, twelve years later, fresh out of prison, he's determined to find the woman he loves, Yet the cards are stacked against him, and the justice system that failed him once is threatening to take away every last glimmer of hope in his already broken heart.
9. Water from My Heart (2015)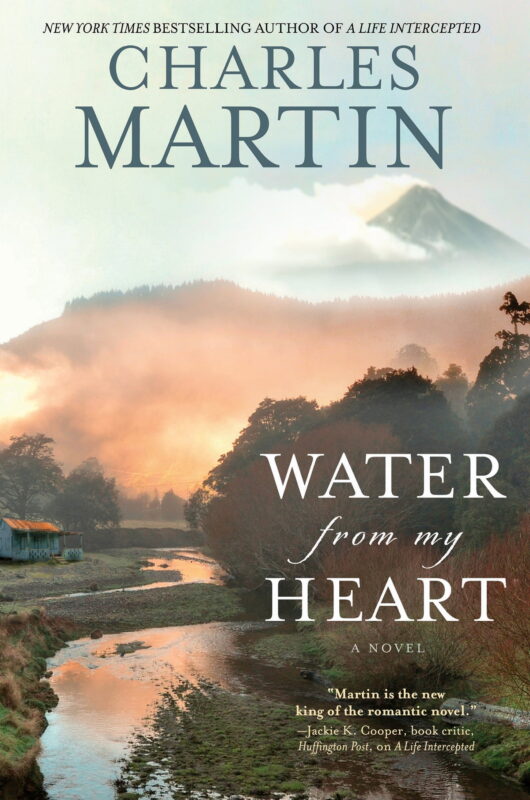 Growing up, Charlie Finn had to build an icy wall around himself to survive. But his steely resolve has served him well in his career, and he entered the cutthroat business world without a second thought for the people he might hurt along the way.
But now, his conscience is catching up with him. So, he makes a long journey to Central America to find redemption and right the wrongs of his past.
10. Long Way Gone (2016)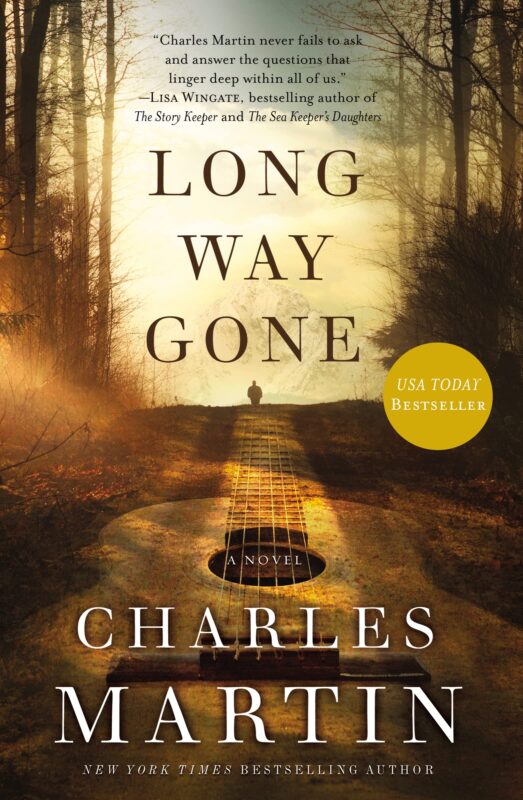 Cooper O'Connor risked it all to make his dreams of fame and fortune come true, even his relationship with his loving father. But now, he's lost everything, even his once-promising music career.
And so, in the wake of a family tragedy, he sets out on a mission to find redemption back in his childhood home.
11. Send Down the Rain (2018)
Allie is reeling in grief after losing her husband in a tragic road accident, and the future looks dark and uncertain.
Vietnam War vet Joseph has also been lost in his own pain for years. But now, a twist of fate is drawing him back to his hometown for a bittersweet reunion with his first love, Allie.
So, in the face of such sadness, can this pair of wounded childhood sweethearts rebuild their broken lives together?
Non-fiction Books
Charles Martin is most famous for his fiction novels, but he's also penned several bestselling non-fiction Christian books. Here they are in the order they were published.
1. River Road (2015)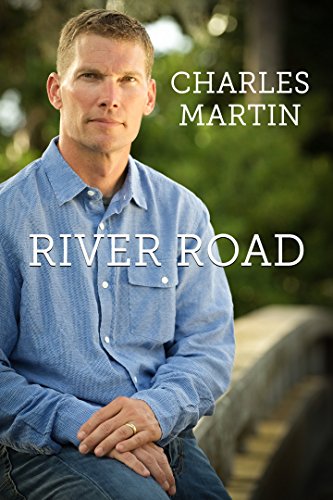 River Road is Charles Martin's memoir, a story of his childhood and how he grew up to become the successful writer and man of faith he is today.
2. What If It's True? (2019)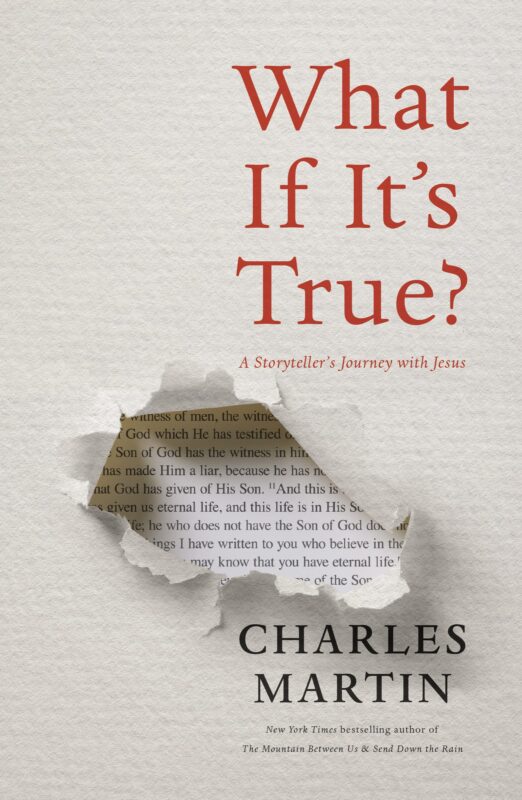 Martin examines crucial moments from Jesus' life and teachings to help Christians discover a better way to walk alongside God.
3. They Turned the World Upside Down (2021)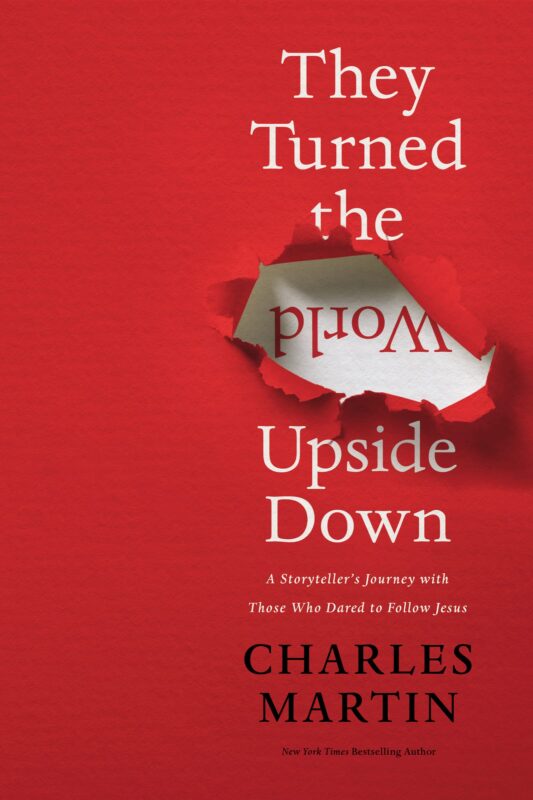 This follow-up to 'What If It's True?' shines the light on Jesus's disciples, exploring how their message of the gospel "turned the world upside down" and how we can do the same.
4. If the Tomb Is Empty (with Joby Martin) (2022)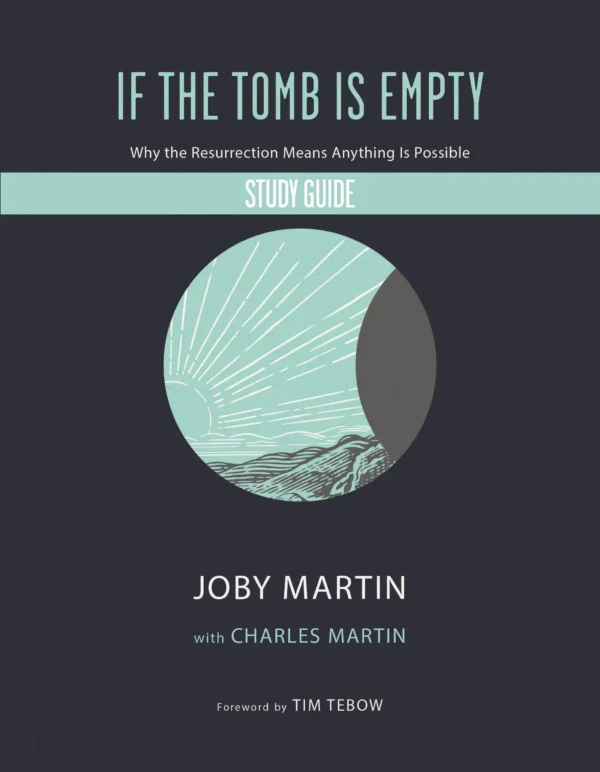 This ground-breaking book, co-written alongside Joby Martin, explores the realization that if Jesus' tomb was indeed left empty, then surely, anything is possible.
5. Son of Man (expected in 2023)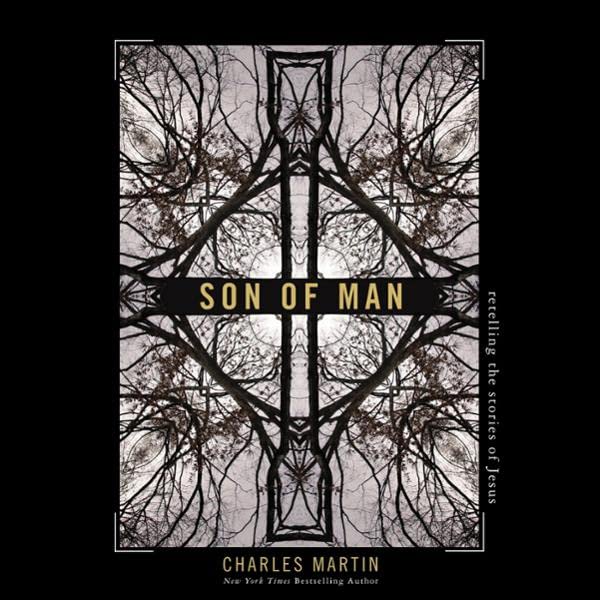 This collection of short stories taken from 'What If It's True?' and 'They Turned the World Upside Down' gives Christians a deeper understanding of God and how to help others walk in the footsteps of their savior.
Conclusion
Charles Martin's emotionally charged, page-turning reads tackle some of the hardest parts of the human experience while giving us hope and faith to keep striving for the future.
So, if you're looking for a powerful, uplifting new novel to get stuck into this winter, I recommend giving Charles Martin's books a try.
Have you already read any of this captivating author's work? If so, I'd love to hear your book recommendations and reviews. Drop me a comment in the box below!