Charles Finch is the American author behind the critically acclaimed Charles Lenox mystery series and the bestselling standalone title, The Last Enchantments.
Finch made his literary debut with the 2007 novel, A Beautiful Blue Death. The book was named one of the Best Books of 2007 by the Library Journal, and since then, his popular series has captivated readers around the globe.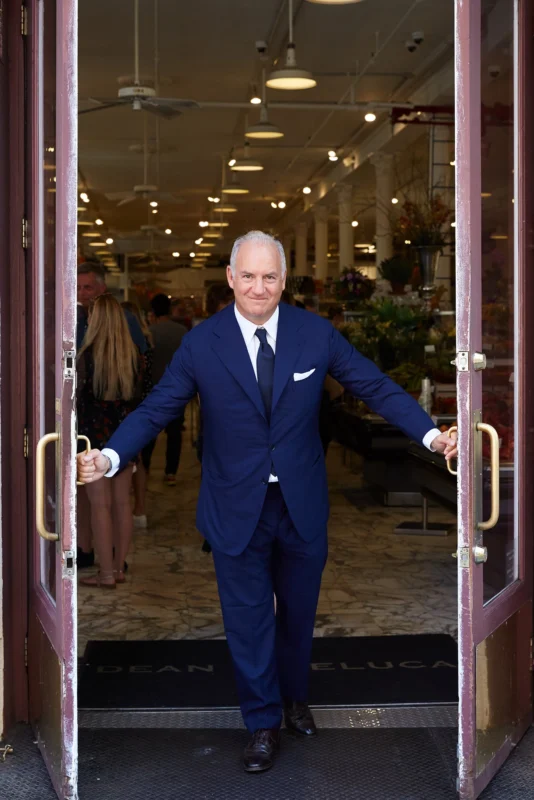 The Charles Lenox series takes us on a fascinating journey into the Victorian Era as this quirky and endearing detective solves tough-to-crack homicide cases in and around London.
So, if murder mysteries and historical fiction novels are your things, you won't want to miss Charles Finch's page-turning reads.
Charles Finch Books in Order
Charles Finch has penned seventeen Charles Lenox books and one standalone title to date. Below, I'll list them all in both publication and chronological reading order.
The Charles Lenox Books
Finch's famous protagonist, Charles Lenox, is an independently wealthy amateur detective living in Victorian England.
The Oxford-educated sleuth loves nothing more than relaxing in his exquisite private study with a good book and a nice cup of tea. But this naturally curious fellow can't resist a real-life murder mystery, and he frequently sets out on the trail for clues across London and beyond.
There are sixteen published installments in the Charles Lenox series so far, and the author is due to release a brand new novel in August 2023. So, there's never been a better time to begin this captivating series.
When it comes to reading books, you have two choices. You can follow the original publication order or read along in chronological order.
| Sr. No. | Title | Publication Date | Print Length | Publisher | Where to Buy |
| --- | --- | --- | --- | --- | --- |
| 1 | A Beautiful Blue Death | June 26, 2007 | 320 pages | Minotaur Books | Amazon |
| 2 | The September Society | August 5, 2008 | 320 pages | Minotaur Books | Amazon |
| 3 | The Fleet Street Murders | November 10, 2009 | 320 pages | Minotaur Books | Amazon |
| 4 | A Stranger in Mayfair | November 9, 2010 | 320 pages | Minotaur Books | Amazon |
| 5 | A Burial at Sea | November 8, 2011 | 320 pages | Minotaur Books | Amazon |
| 6 | A Death in the Small Hours | November 13, 2012 | 320 pages | Minotaur Books | Amazon |
| 7 | An Old Betrayal | August 5, 2014 | 304 pages | Minotaur Books | Amazon |
| 8 | The Laws of Murder | August 4, 2015 | 320 pages | Minotaur Books | Amazon |
| 9 | Home by Nightfall | November 10, 2015 | 304 pages | Minotaur Books | Amazon |
| 10 | Charles Finch's Standalone Novel | March 10, 2015 | 336 pages | St. Martin's Griffin | Amazon |
The Charles Lenox Books in Publication Order
Below, I'll begin by listing the Charles Lenox series in the order the books were published, along with a short plot summary of each one. Then, I'll also include a list of the chronological order of these stories. How you read them is up to you.
1. A Beautiful Blue Death (2007)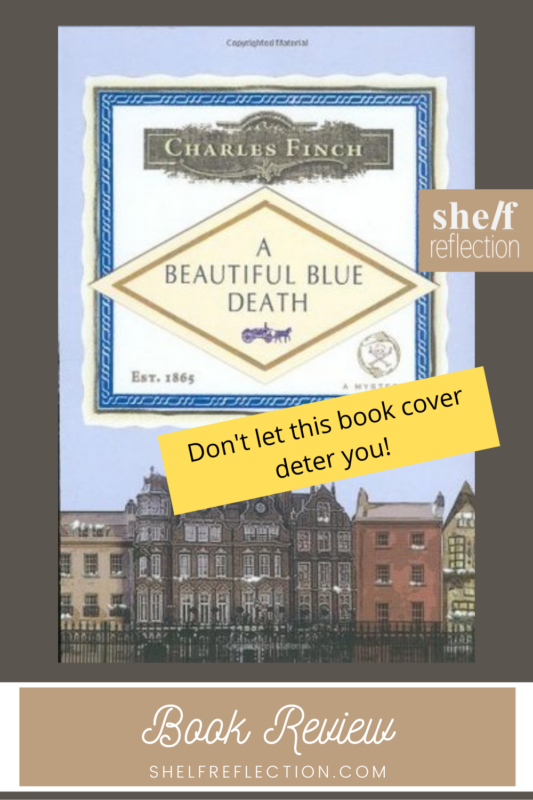 Charles Lenox's lifelong friend, Lady Jane, needs his help. One of her former servants, Prudence Smith, has mysteriously died, and while the official cause of death is a suicide, all signs point to something more sinister.
Lenox suspects she's been poisoned, and now, he must figure out who did it. But in the large and imposing mansion where Smith worked, there are plenty of suspects, and he's struggling to find a motive.
Then, another body is discovered, and the plot thickens. Can Lenox find the killer before he, or she, strikes again?
2. The September Society (2008)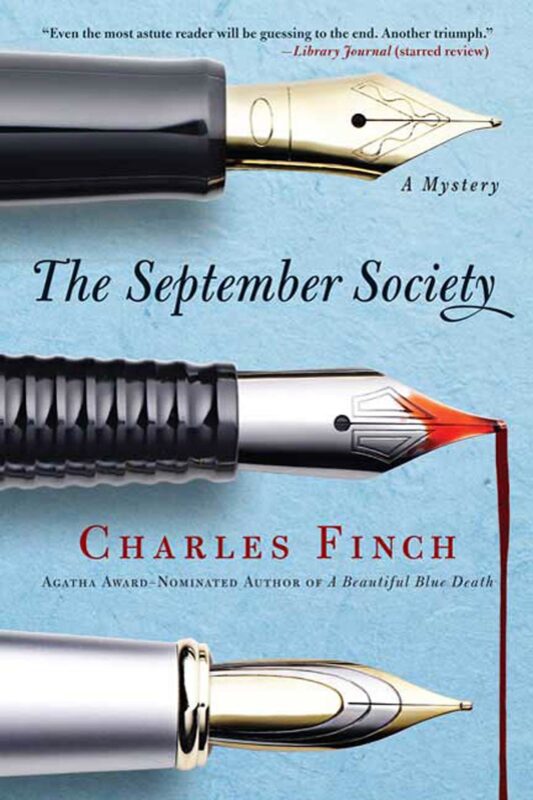 Early one autumn morning in 1866, Charles Lenox receives a surprise visit from a frantic widow, Lady Annabelle.
Annabelle's son, George, has disappeared from his dorm room at Oxford, and she's sick with worry. So, Lenox heads to his old university to track him down himself.
When he arrives, he finds a series of cryptic clues, one of which references the September Society. But before he can trace its origins, George turns up dead. And now, Lenox must track down his killer before the killer gets to him first.
3. The Fleet Street Murders (2009)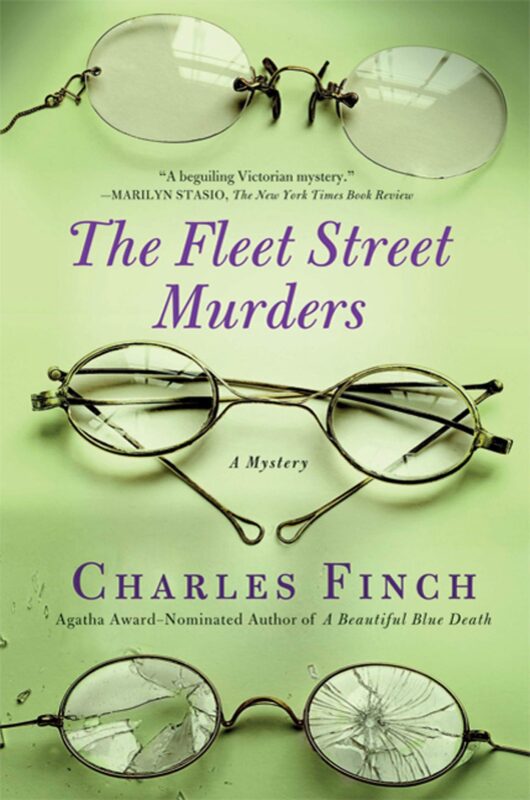 The year is 1866, and Charles Lenox is celebrating Christmas in his Mayfair townhouse with his new fiancée, Lady Jane Grey.
But their festive celebration doesn't last long when Lenox is called across town to investigate the violent murder of two newspaper journalists. The police have their own theories, but Lenox isn't so sure they've got it right.
Yet his focus is split, as this amateur sleuth is drawn north to Storrington, where he hopes to finally accomplish his lifelong ambition of running for Parliament.
4. A Stranger in Mayfair (2010)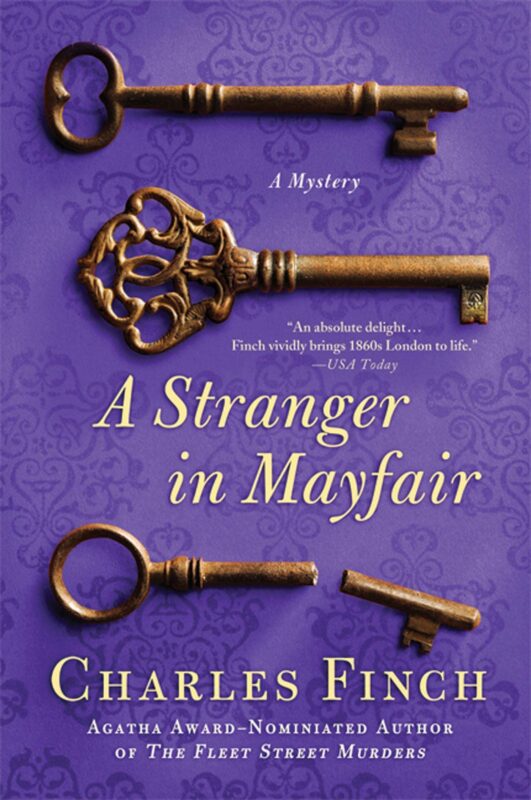 Charles Lenox and his new wife, Lady Jane, have just returned from their honeymoon when a parliamentary colleague asks him to investigate a murder.
A footman has been brutally beaten to death with a brick. But as Lenox digs into the case, he discovers that the murdered man had a second identity, and the family he worked for isn't all they seem.
As he chases a series of clues across London, he comes to the unsettling realization that the person responsible is closer to home than he ever imagined. And they could be willing to kill again to keep their deadly secret.
5. A Burial at Sea (2011)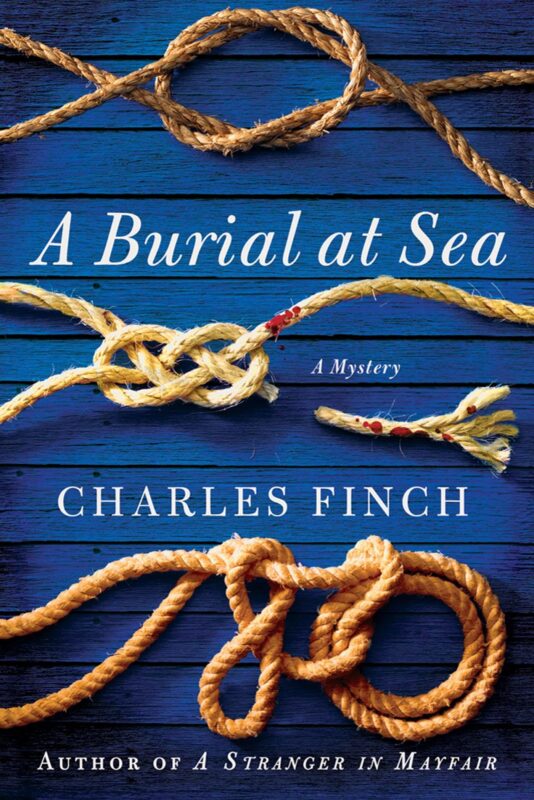 Now an official Member of Parliament, Charles Lenox embarks on a top-secret government mission to the Suez Canal. Several English spies have been killed across the channel, and as the threat of an Anglo-Franco war grows, officials need Lenox's diplomacy skills to steady the waters.
But not long after the long voyage across the oceans begins, an officer is found brutally murdered. And suddenly, Lenox's detective skills are in high demand.
And so, in the small confines of a ship, where everyone is a suspect, he must uncover the killer's identity before another victim falls.
6. An East End Murder (2011) (short story)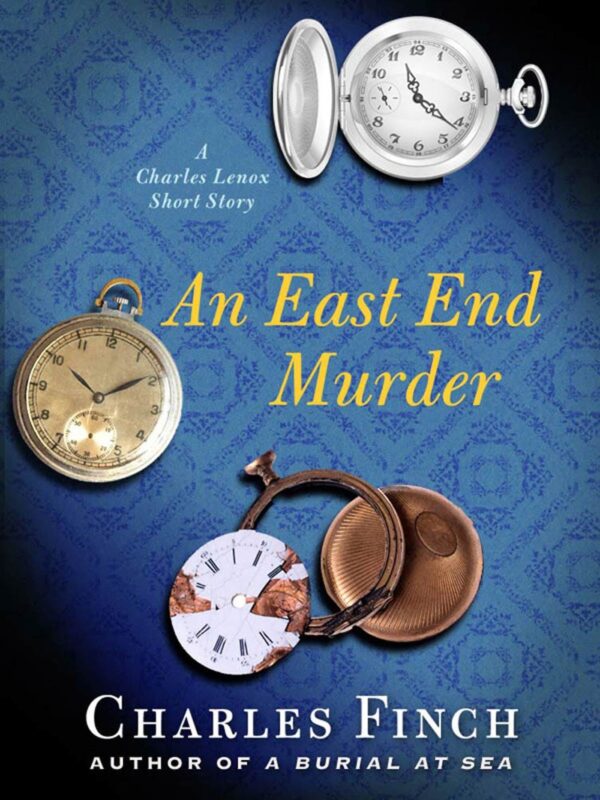 It's 1865, and Charles Lenox is called to investigate the murder of a popular local man, Phil Jigg.
Jigg has been found strangled to death on Great St. Andrews Street, and now, Lenox must navigate the unwelcoming streets of the Seven Dials to hunt for clues.
7. A Death in the Small Hours (2012)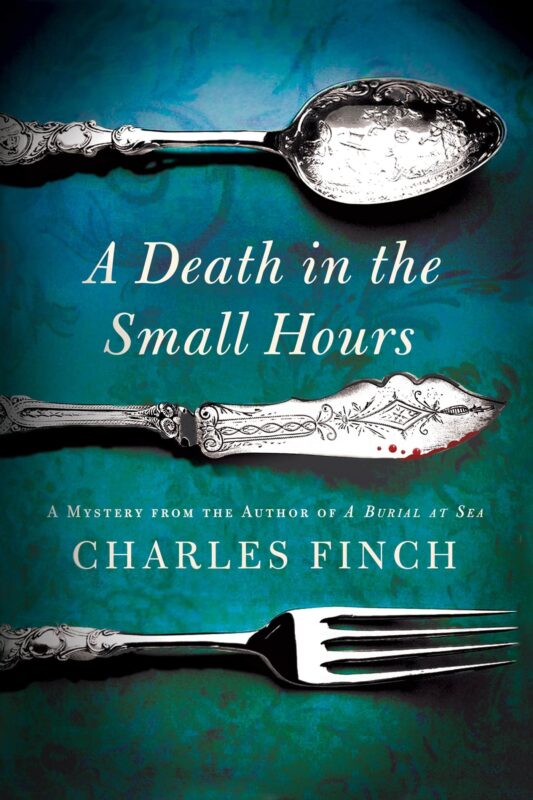 Charles Lenox is a doting new father at the height of his political career, and his days of chasing murderers across the streets of London seem far behind him.
But when he heads to the village of Plumley, Somerset, for some rest and relaxation at his uncle's estate, he's met with an alarming sight. Vandals have ransacked the village, smashing windows, stealing goods, and leaving threatening messages scrawled across the walls.
Yet things are about to get a lot worse in Plumley when a violent crime occurs. And now, alongside his protégé, Lord John Dallington, Lenox must again don his detective hat and stop the mysterious criminal terrorizing the local community.
8. An Old Betrayal (2013)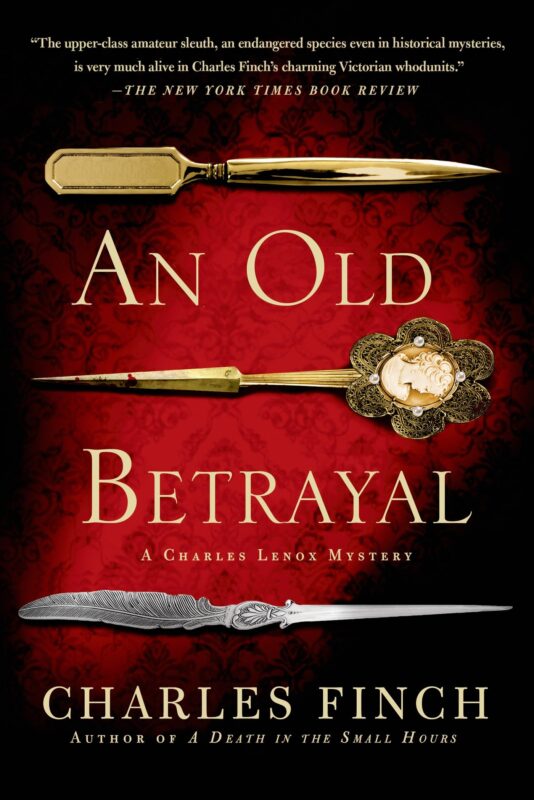 It's the spring of 1875, and Charles Lenox is meeting a prospective client at a London restaurant on behalf of his protégé, Lord John Dallington. Unfortunately, the cryptic note gives no clue of the client-to-be's identity, and only after she flees the restaurant does Lenox realize she has a royal connection.
Days later, a country squire is found dead. And so begins a horrifying chain of events leading to a murder plot years in the making. And the killer's next target could be the reigning monarch herself.
9. The Laws of Murder (2014)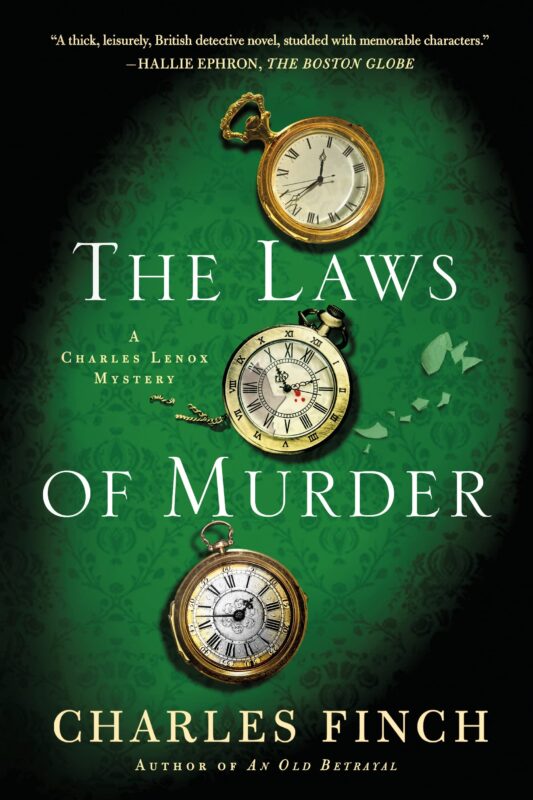 It's been six years since Charles Lenox took his seat in Parliament, but now, he's finally ready to bow out of his career in politics and get back to his true calling; solving murder mysteries.
And so, he joins forces with three colleagues, and together, they set up a private detective agency. But his initial enthusiasm quickly fades as he fails to secure a single client. His business partners are inundated with work, but no one seems to need his sleuthing skills these days.
Then, a Scotland Yard officer and personal friend of Lenox is killed, and he finally has a case to crack. Yet as he delves into the mysterious circumstances surrounding the murder, he realizes that he could be the killer's next target.
10. Home by Nightfall (2015)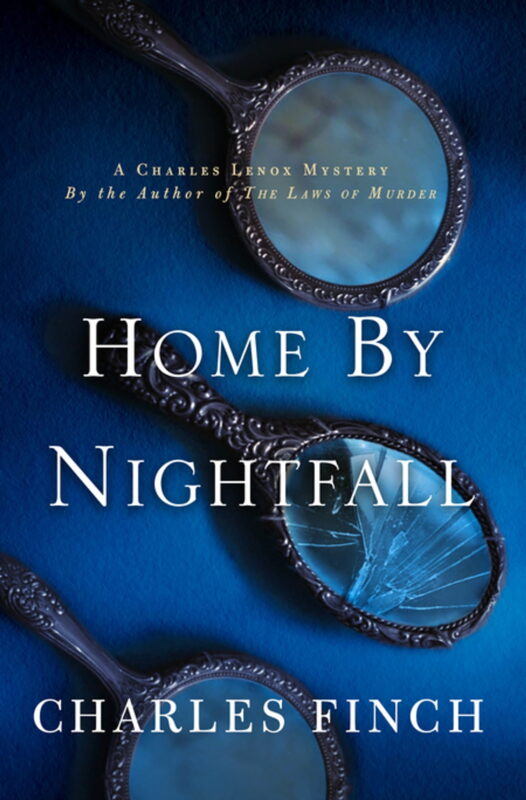 The year is 1876, and Charles Lenox is investigating the case of a famous foreign pianist who has vanished into thin air from the streets of London.
But when Lenox's grieving brother reaches out for help, he leaves London and heads to his childhood country home in Markethouse, Sussex.
When he arrives, he's met with a series of small but strange incidents. At first glance, they seem like nothing more than petty thefts and break-ins, but Lenox feels that something far more sinister is occurring in this peaceful countryside village.
So now, he must race against the clock to solve not one but two cases, many miles from one another, before the crimes take a deadly turn.
11. The Inheritance (2016)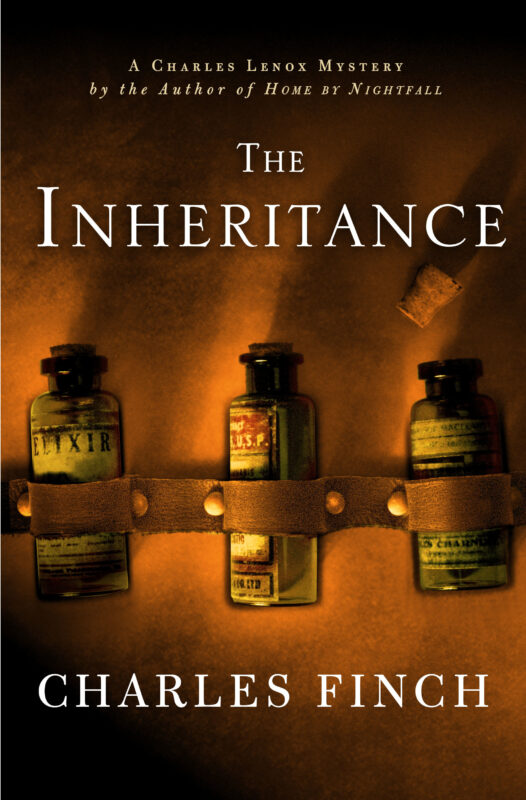 An old schoolmate, Gerald Leigh, has reached out for help. But soon after Lenox receives his cryptic plea, he vanishes into thin air.
Back in their boyhood, Leigh was the recipient of a generous bequest from an anonymous benefactor, a sum of money that helped him greatly after his father's death.
And recently, he received a second, even more, generous gift from a mystery donor. But now, Leigh is gone, and in the wake of his disappearance, Lenox begins to wonder if the benefactor had an ominous ulterior motive.
And so, he embarks on a dangerous quest to save his friend, but his noble cause may put his own life in danger.
12. Gone Before Christmas (2017) (Short Story)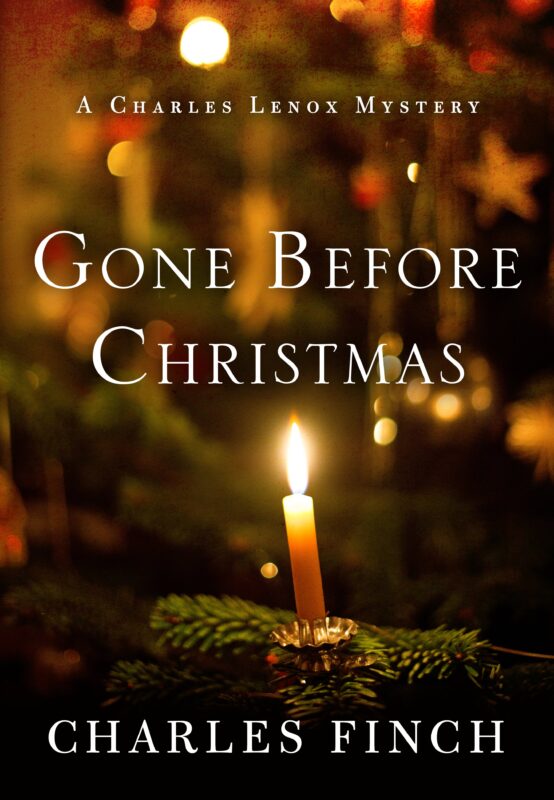 Charles Lenox's Christmas preparations are put on hold when officer Lieutenant Austen, a respected member of the elite Grenadier Guards, disappears at Charing Cross Station.
The only clues left behind are a smattering of blood on the wall of the station cloakroom and a small pile of his personal possessions.
Just before boarding the train, Lieutenant Austen quickly dashed back into the cloakroom to retrieve his hat, but he never returned.
And now, the clock is ticking for Lenox to find the officer and salvage what's left of his disrupted Christmas.
13. The Woman in the Water (2018)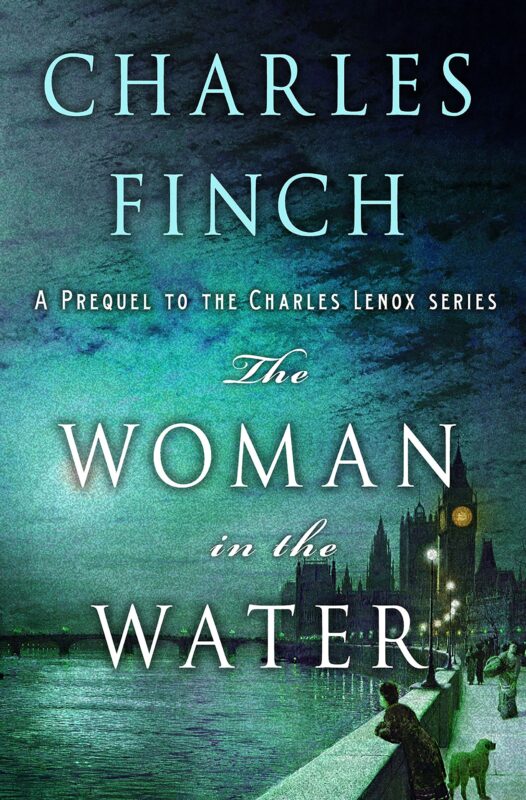 This prequel tale takes us back to 1850, as a young and ambitious Charles Lenox is attempting to kick start his career as a detective. But nobody in London will take him seriously, and his attempts to find work is getting him nowhere.
But then, an anonymous letter appears in the newspaper. The author claims to have committed the perfect murder and boasts that he will soon strike again.
And so, never one to waste a good opportunity, Charles Lenox springs into action to try and find the killer himself.
14. The Vanishing Man (2019)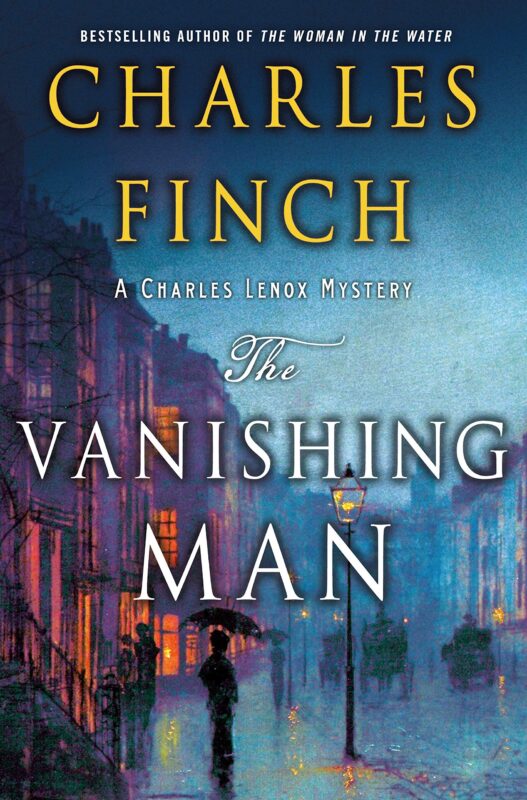 It's 1853, and after the success of his very first case, Charles Lenox has finally established himself as a detective. So, when the Duke of Dorset reaches out for his help., Lenox jumps at the chance to prove himself once again.
Someone has stolen a portrait of the Duke's great-grandfather, but the Duke has more pressing matters on his hands. Nearby, a far more priceless portrait is hidden in plain sight. And within the brush strokes hide one of England's most famous mysteries.
15. The Last Passenger (2020)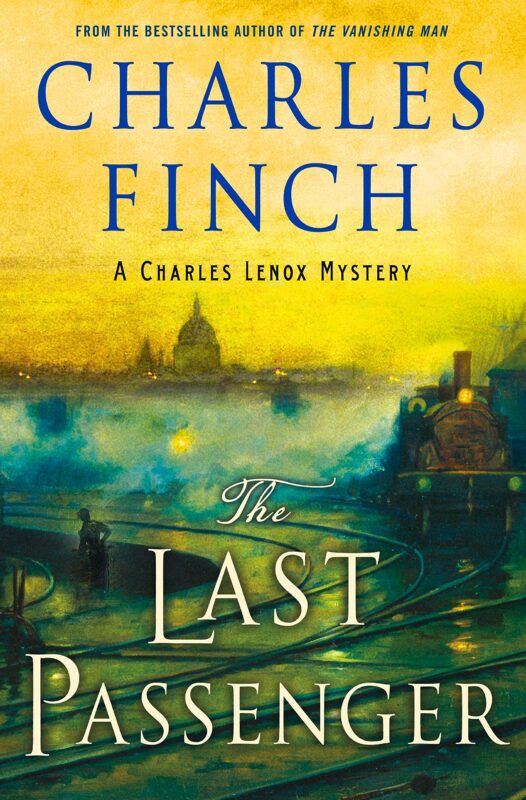 Two years after assisting the Duke of Dorset, Charles Lenox is offered an even tougher case to crack.
The body of a young gentleman has been discovered in a carriage at Paddington Station. But the man has no possessions and no identification, and the police have no idea who he is.
And so, Lenox conducts his own inquiries. But as he digs deeper into the mystery man's identity, he discovers that the murder could have a curious connection to the United States.
16. An Extravagant Death (2021)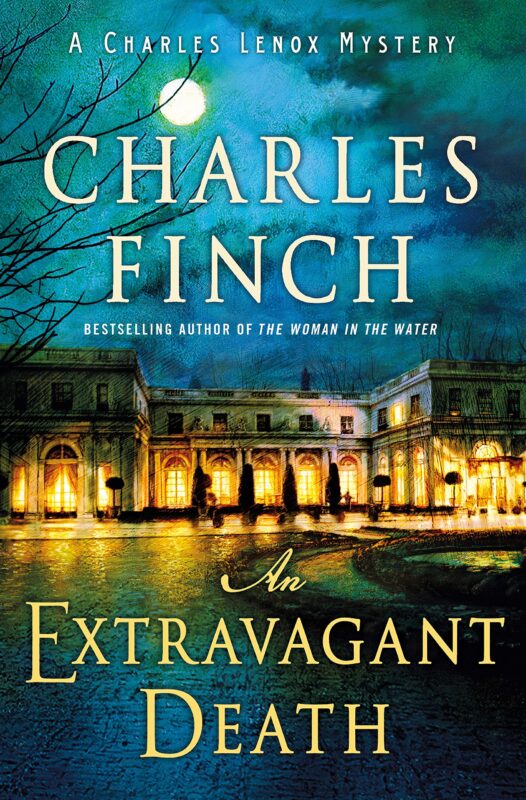 It's 1878, and Charles Lenox's detective agency is thriving after a high-profile investigation exposed rife corruption within Scotland Yard. Now, with little faith in London's police, the public is lining up to hire Lenox. Yet, with a workload a mile high and two children to take care of, he has more than enough on his plate.
But then, Prime Minister Benjamin Disraeli reaches out to him with an offer he can't refuse: a diplomatic mission to America on behalf of the Queen.
Yet soon after he arrives in New York, proceedings take a deadly turn when the body of a beautiful debutante is discovered at the base of a cliff.
Was it suicide, or was it murder? It's down to Lenox to find out.
17. The Hidden City (due to be published in August 2023)
The next installment in the Charles Lenox mystery series will bring us back to the familiar streets of London, where the detective must search for clues buried in the ancient buildings he thought he knew so well.
The Charles Lenox Books in Chronological Order
If you'd prefer to read the Charles Lenox series in chronological order, follow along with the list below.
Charles Finch's Standalone Novel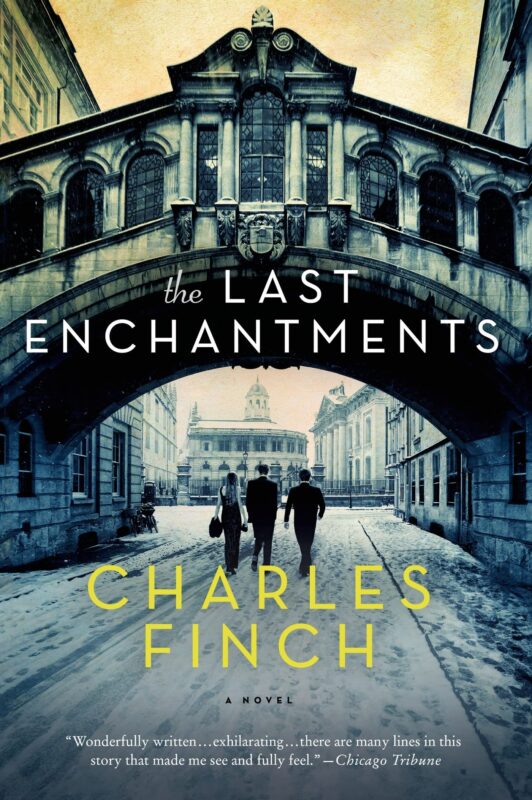 In 2014, Charles Finch took a break from penning his popular Charles Lenox series to write his only standalone novel, The Last Enchantments.
The story follows the trials and tribulations of American graduate student Will Baker, who attends the fictional Fleet College at the prestigious Oxford University.
Conclusion
If you love murder mysteries and historical fiction, you'll adore Charles Finch's Charles Lenox books.
These engrossing novels transport us back to Victorian England for a series of page-turning who-dun-it adventures into the past. And if you're anything like me, once you start these addictive novels, you won't be able to put them down.
Have you read Charles Finch's books? If so, which ones are your favorite? Let me know in the comments below!