Here at Hooked to Books, we really, really love Dr. Seuss. The man, the myth, and the legend has improved the creative eye and reading life of millions of readers over the years, and his tales are a big reason that many of us enjoy reading so much.
As spring rolls around the corner, so does Dr. Seuss Day. Celebrated across the US on March 2 – Dr. Seuss's birthday – Dr. Seuss Day gives us all a chance to embrace our inner literary child.
Today, we're breaking down the holiday and showing you nine different ways to celebrate Dr. Seuss Day on March 2nd. Enjoy!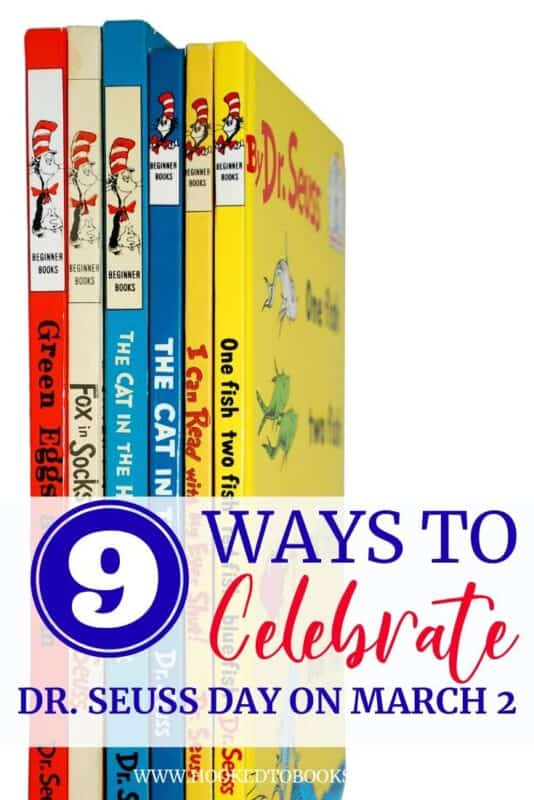 When is Dr. Seuss Day?
Dr. Seuss Day takes place on the birthday of the man we all know as the rhyme doctor – Theodor Geisel – on Monday, March 2nd.
Celebrated all across the country, Dr. Seuss Day honors the birth of one of the world's greatest storytellers by creating a day where kids and adults alike can read a little more, write a little more, and take some time to fall in love with words.
Why Do We Celebrate Dr. Seuss Day?
Dr. Seuss Day is also known as Read Across America Day, and was started in 1997 by the National Education Association.
The NEA wanted to find a way to celebrate and promote childhood literacy and the enjoyment of reading, and the birthday of Dr. Seuss created a great day to do so.
Started six years after the death of Dr. Seuss himself – which happened in 1991 – Dr. Seuss Day has created an extra way to carry on the legacy of Theodor Geisel himself.
On Dr. Seuss Day, celebration happens everywhere from libraries to classrooms, allowing a way for "Green Eggs & Ham" and "Cat in the Hat" to continue on for as long as possible.
9 Fun Ideas for Celebrating Dr. Seuss Day
1. Have a "Green Eggs and Ham" themed brunch
The best way to start Dr. Seuss day is with a themed breakfast meal centered around the true Geisel classic. Since Dr. Seuss Day only comes around once a year, why not go all out? Here's a recipe for green eggs and ham. Enjoy!
Green Eggs and Ham
Ingredients (serves 2):
4 eggs
2 TB. half & half
green food coloring
1 C. spinach (optional)
Canadian bacon or thick-sliced ham from the deli
2 TB. butter
2 slices bread
In a large bowl, whisk together eggs, half & half, salt and pepper and green food coloring
Using one tablespoon of butter, sauté spinach until wilted
Pour egg mixture over wilted spinach, and scramble until done
In a small pan, brown Canadian bacon or thick-sliced ham until crispy. You can also do this in a broiler
Serve over toasted bread and butter
"I would not like them here or there. I would not like them anywhere. I do not like green eggs and ham. I do not like them Sam I Am."
2. "Oh, You'll Go" to a new place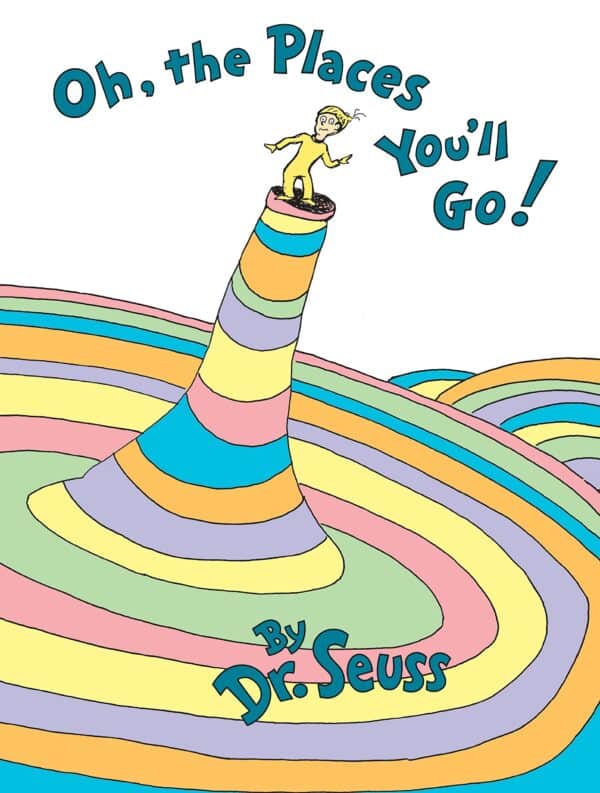 One of the most classic Dr. Seuss stories ever written? "Oh, the Places You'll Go!"
With this book as your muse, explore something new on Dr. Seuss Day! Whether you want to try out a new place to eat or check out a new running trail, expand your typical day beyond the places that you usually go to. Dr. Seuss loved fun and exploration, so this is the perfect way to celebrate his legacy!
"You have brains in your head.
You have feet in your shoes.
You can steer yourself any direction you choose."
3. Catch "One Fish, Two Fish, Red Fish, Blue Fish"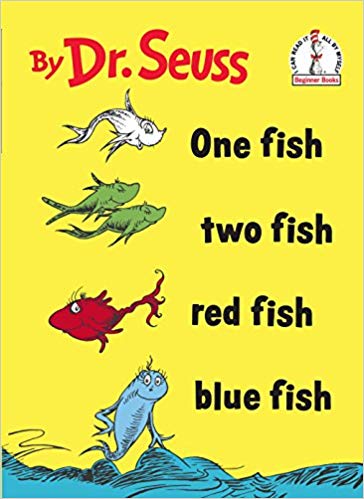 On this Dr. Seuss Day, rig up your fishing line and head out to the lake for an afternoon of fishing inspired by some certain Seuss-esque red and blue fish!
Anything works as a catch for Dr. Seuss Day, but extra credit if you can find a red or blue fish. Also, the fun is in the experience – no worries if you can't catch anything!
"Did you ever fly a kite in bed?
Did you ever walk with ten cats on your head?
Did you ever milk this kind of cow?
Well, we can do it. We know how.
If you never did, you should.
These things are fun and fun is good."
4. Clean up the environment by listening to Mr. Lorax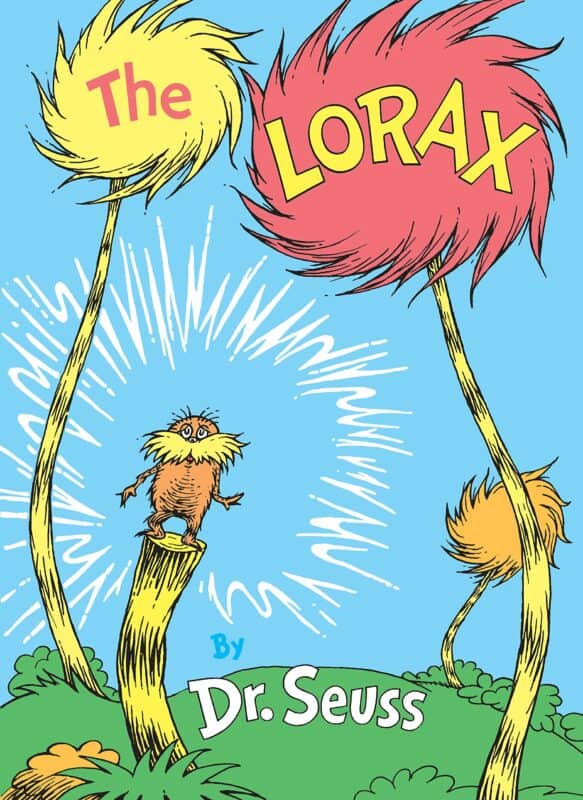 Take a page out of the Lorax's book, and spend some time caring for the Earth that we all live on – there's nothing that Dr. Seuss would love more.
Whether you walk around picking up trash, you look for sustainable swaps in your everyday life, or you spend some time finding recyclable items in your own house, the Lorax would be happy with you
"I speak for the trees, for the trees have no tongues."
5. Wear crazy socks like a certain Fox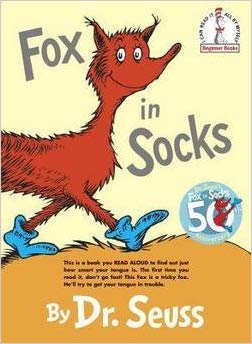 If you're looking for a more simple way to honor the legacy of the good old Dr. Seuss, just wear some silly socks! Just like the "Fox in Socks," wearing some cozy footwear that is a little brighter you're your normal, everyday pair of socks is a great way to do it.
""When beetles fight these battles in a bottle with their paddles
and the bottle's on a poodle and the poodle's eating noodles…
…they call this a muddle puddle tweetle poodle beetle noodle
bottle paddle battle."
6. Go run to the zoo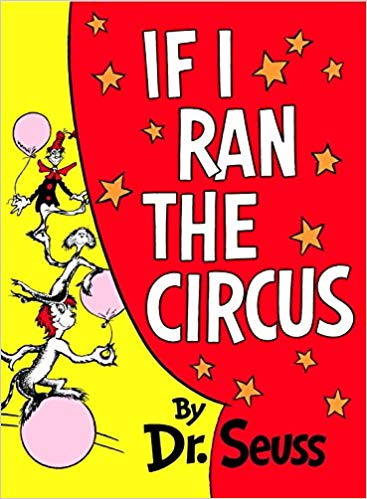 While you're probably not trained to run the zoo-like in the Dr. Seuss classic, an absolutely wonderful way to spend your Dr. Seuss Day would be to go say hello to all the animals at the zoo. Oftentimes, zoos offer discounted admission for being a student, teacher, law enforcement officer, veteran, or child – so you might even able to get in for dirt-cheap! If you're lucky, you'll get some inspiration to create a Seuss-esque story of your own.
"But if I ran the zoo," said young Gerald McGrew, "I'd make a few changes. That's just what I'd do…"
7. Check out a new museum
While the absolute best thing to do on Dr. Seuss Day would be to check out the actual Amazing World of Dr. Seuss Museum in Springfield, Massachusetts, that's probably not possible for everyone.
However, use some inspiration from "Dr. Seuss's Horse Museum" to go check out a museum in your town anyways! Whether you visit something historical or something scientific, there's no better way to honor the Seuss than spending some time learning.
"When an artist looks at me, they see a million other things."
8. Visit the animal shelter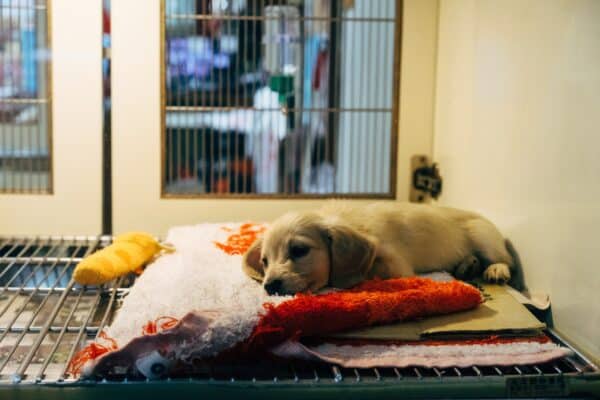 If there's one thing that's obvious about Dr. Seuss, it's that he was a true, blue animal lover. Take the time out of your day on Dr. Seuss Day to visit or volunteer at the local animal shelter in your town.
Whether you spend some time cuddling, petting, and walking the animals or you decide to adopt one of your own, giving some love to your four-legged friends would be a Seuss must.
"Step with care and great tact, and remember that life's a great balancing act."
9. Try to read something with your eyes shut

Though it might sound a little funky, read with your eyes shut this Dr. Seuss Day! Dr. Seuss was all about embracing your inner goofiness, and there's no shortage of giggles when you try to remember a story with your eyes closed. Who knows? Maybe you'll close the book and tell people, "I Can Read With My Eyes Shut!"
"Young cat! If you keep
Your eyes open enough,
Oh, the stuff you will learn!
The most wonderful stuff!"
Our Favorite Dr. Seuss Quotes for Making Every Day Dr. Seuss Day
"So be sure when you step, step with care and great tact. And remember that life's A Great Balancing Act. And will you succeed? Yes! You will, indeed! (98 and ¾ percent guaranteed). Kid, you'll move mountains."
"Today you are You, that is truer than true. There is no one alive who is Youer than You."
"It's a troublesome world. All the people who are in it are troubled with troubles almost every minute. You ought to be thankful, a whole heaping lot, for the places and people you're lucky you're not."
However you decide to celebrate Dr. Seuss Day this year, we hope you'll take one of our ideas.
From brunch to a zoo visit, have fun! We love to see your adventures, so please tag us on social media at #HookedToBooks. Have fun Seuss'ing!
About the Author
At the ripe old age of 3, Susannah decided that life was just a blank canvas and took Magic Marker to the newly installed carpet in her room just to "see what happened."
She's taken that approach to life since, curious about pretty much everything. She earned a journalism degree from Texas A&M University with the mission of making asking questions and telling stories her life, and since then has done everything from social media strategizing and content creation on the national level to writing a career column for USA TODAY.
Susannah is a high school teacher and yearbook adviser with a huge passion for reading (Harry Potter is her absolute favorite) and is excited to bring another book-loving voice to Hooked to Books.