This essay received honorable mention in the 2019 Hooked to Books Scholarship program.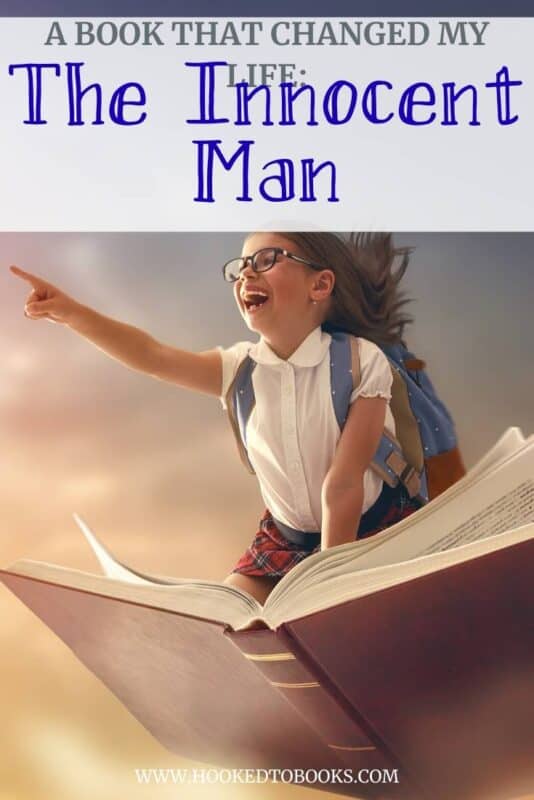 As David McCullough once said, "Books can change your life. Some of the most influential people in our lives are characters we met in books." Books can significantly impact and shape our lives in many different ways.
These essential tools in our lives can either serve as an educational reference for information or they can serve as a method of relaxation after going through the struggles of your daily life. No matter what you read, where you read, or how you read, books provide information to your mind that can change your life for the better.
In my situation, a book I read during my junior year of high school has changed my life. This book has altered my career path, changed my mindset about the way I look at life, and improved the time I spend reading.
As a kid, I was always found under the covers of my bed with a flashlight reading books. For the longest time, my parents would have to take my books away from me, and hide them so I could go to be. As I've gotten older, my love for books has dwindled with my attention going to technology.
During my junior year of high school, my teacher forced us to read a non-fiction book called, "The Innocent Man," written by John Grisham. This focused on four wrongful convictions relating to crimes that took place in a small town called Ada in Oklahoma.
Just like all other books my teacher assigned to us, I was dreading reading this book. Unknowingly, my love for books soon came back after reading the book. 
John Grisham told the story of four men who were wrongfully convicted in two different cases in the small town of Oklahoma. The book opens with a description of Debbie Sue Carter, a young waitress, who was murdered.
A man by the name of Glen Gore, who was seen with Debbie the night she died, but police pursued Ron Williamson and Dennis Fritz. Although Gore, who had a history of violence with women, would be the most likely suspect, police chose Williamson and Fritz because Gore sold illegal drugs to the police. 
The police forced false confessions out of the men, planted evidence, and used unreliable witnesses. In addition to the "dirty" police officers, the prosecutor, Bill Peterson, misrepresented evidence and illegally suppressed evidence.
The techniques that the police officers and the prosecutor used are all unethical tactics that led to the men being sentenced. Ron Williamson was sentenced to death, and Dennis Fritz was sentenced to life in prison.
After serving 11 years in prison, and five days before Williamson was scheduled to be executed, the men were exonerated of their crimes. Glen Gore, who was used as the state's key witness in the case, was a match to the DNA from Debbie's body, so he was arrested that day. 
The two men, Dennis Fritz and Ron Williamson, had a little more than a decade taken away from their lives, for an act that they never committed. Williamson suffered from alcoholism, linked to his time in prison, and died from cirrhosis almost five years after his release. 
Dennis Fritz is still actively talking about his experience in the prison system, and has written a book, "Journey toward Justice."
The book also tells the story about the murder of Denice Haraway, a woman kidnapped while working, and found dead two years later. Tommy Ward and Karl Fontenot were two men that the police used as an easy target to pin the crime on.
The police coerced Ward and Fontenot into saying that they stabbed Haraway until she died, but when her body was found, the autopsy report said she died from a gunshot wound. Although the confessions were shown to be flimsy, Ward and Fontenot were not granted a second trial.
On December 19th, 2019, Karl Fontenot will be set to be released. After spending 32 years in prison, Fontenot is set to be a free man. His family members believe that the interest in his case has peaked ever since John Grisham wrote the novel and Netflix made a show from Grisham's novel. Unfortunately, Tommy Ward is still in prison serving his life sentence, but has an appeal scheduled for next year.
After finishing the book, I felt inspired to change my pathway of study from wanting to become a doctor to now wanting to become a lawyer. I plan to study political science at Elon University, go to law school, become a lawyer, and assist the innocence project in their cases. I am forever grateful for my teacher, Ms. Nation, for assigning us this book to read.
The book ignited the passion I needed to give me the right mindset to start my career that I will look forward to. In order to bring peace among all families, it is essential that their family members are safe at home and not in a jail cell. Becoming a criminal defense lawyer is also important because it will help Americans regain their faith in the criminal justice system once more.
Books can change our lives by providing us with valuable information, letting us escape from the world into the universe of reading, or just simply help us with homework. In the world today, technology is taking over but we have not yet realized the potential a book has to change our lives.
By reading a book, we can become anything we desire to be. In conclusion, books are a necessity for us to succeed in life and become well-educated citizens of the world we call home.