Brad Taylor is the best-selling Japanese American author behind the smash hit Pike Logan Taskforce books.
If you're a fan of writers like Lee Child, David Baldacci, and James Deegan, then you won't want to miss Taylor's captivating series.
His thrilling tales of special agents, secret military operations, and counter-terrorism missions have entertained readers for over a decade, and the series is still going strong. Earlier this year, Taylor published a brand new installment in this page-turning saga, and we can expect plenty more to come.
Brad Taylor's Books in Reading Order
In this post, I'll give you a full list Brad Taylor books in order of reading, including all the major Task force novels and the many short stories and novellas that intertwine with the main series.
I'll list them alongside their publication dates in the perfect reading order so that you can get the most out of these electrifying reads.
The Pike Logan Taskforce Series
Move over Jack Reacher and Jason Bourne; there's a new hero in town, and his name is special agent Pike Logan.
Logan is a founding member of a top-secret government agency known as 'The Taskforce.' Working outside of the law, no one knows they exist, but behind the scenes, they're putting their lives on the line to protect America from the most dangerous threats the country has ever known.
There are sixteen primary novels in the series and several short stories and novellas that interweave with the main plot.
The Pike Logan Taskforce Series in Reading Order
IMAGE
PRODUCT
FEATURES
PRICE
One Rough Man (Pike Logan #1), 2011
Print length: 431 pages
Publication date: August 6, 2020

Check Price

The Dig (Pike Logan #1.5), 2014
Print length: 105 pages
Publication date: June 3, 2014

Check Price

All Necessary Force (Pike Logan #2), 2012
Print length: 398 pages
Publication date: August 6, 2020

Check Price

The Callsign (Pike Logan #2.5), 2012
Print length: 70 pages
Publication date: November 20, 2012

Check Price

Enemy of Mine (Pike Logan #3), 2013
Print length: 546 pages
Publication date: August 6, 2020

Check Price

Gut Instinct (Pike Logan #3.5), 2013
Print length: 78 pages
Publication date: June 11, 2013

Check Price

The Widow's Strike (Pike Logan #4), 2013
Print length: 401 pages
Publication date: August 6, 2020

Check Price

Black Flag (Pike Logan #4.5), 2013
Print length: 86 pages
Publication date: November 19, 2013

Check Price

The Polaris Protocol (Pike Logan #5), 2014
Print length: 402 pages
Publication date: August 6, 2020

Check Price

Days of Rage (Pike Logan #6), 2014
Publication date: August 6, 2020

Check Price
Most of these stories follow the publication order, but there are a few exceptions. So, to avoid any confusion, I've listed them in chronological reading order below.
1. One Rough Man (Pike Logan #1), 2011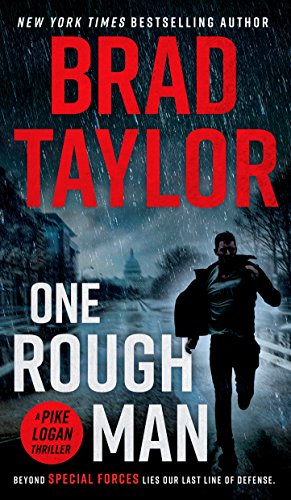 Pike Logan was the Taskforce's most valuable asset, but when tragedy struck, he fell into despair. And now, with their best man down, this covert agency is in trouble.
Two independent enemy operators have possession of a powerful weapon that could bring down the US, and with an attack imminent, they're running out of options.
Can Pike put his grief aside and step up to the plate? The Taskforce is desperate, and whether he's ready or not, this broken man is their only hope.
2. The Dig (Pike Logan #1.5), 2014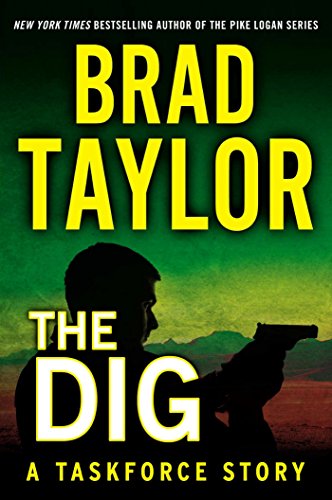 Pike Logan re-joins the Taskforce on a mission that takes him to the site of an archeological dig in the notorious town of Roswell, New Mexico. But he's determined to bring civilian mastermind Jennifer Cahill with him.
He's certain she has what it takes to uncover the secrets buried in Roswell, but will the Taskforce be willing to give her a shot?
3. All Necessary Force (Pike Logan #2), 2012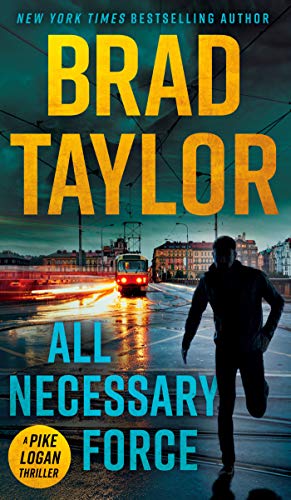 It's a dark day for the Taskforce; one of their agents has been killed, and another is critically wounded.
But there's another, much deadlier attack looming on the horizon. A weapon of unthinkable proportions heading straight towards home soil, the team has no choice but to send in the brilliant but unstable Pike Logan before countless more lives are lost.
4. The Callsign (Pike Logan #2.5), 2012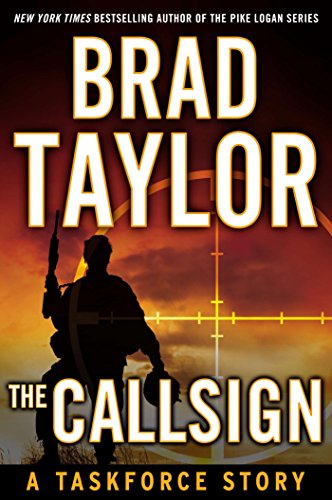 This short story begins with a flashback to the early days of the Taskforce when Pike Logan and his newly assembled team of elite operatives are assigned their first ever mission.
But can Pike trust his new colleagues in this dangerous operation? The Taskforce's entire future depends on its success.
5. Enemy of Mine (Pike Logan #3), 2013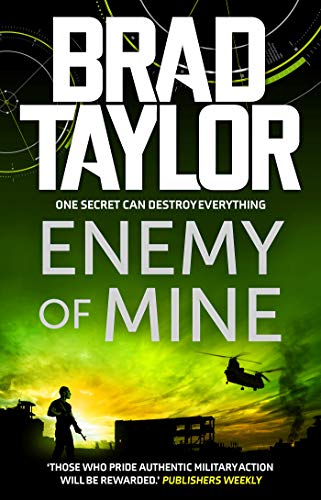 A peacekeeping envoy sent to resolve tensions in Israel and Palestine is in grave danger, and now, the Taskforce must do everything they can to save them.
And so, Pike Logan and his team head to the Middle East to track down a deadly assassin.
But meanwhile, back on home turf, another, even more, the sinister enemy is plotting their demise.
6. Gut Instinct (Pike Logan #3.5), 2013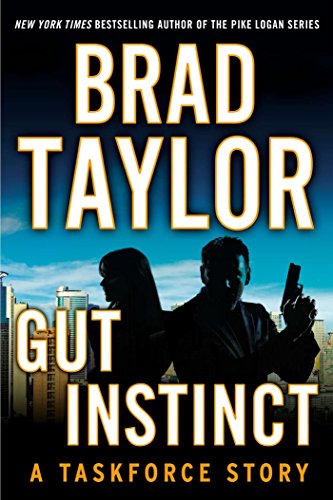 Pike Logan and Jennifer Cahill are still reeling in the wake of a harrowing mission that almost cost them their lives, but there's no time to rest.
Another Taskforce team is in urgent need of backup, and so Jennifer takes the lead in a dangerous operation to track down the leaders of a terrorist plot.
As she delves into the case, she can't shake her instinct that the real threat is far bigger than they realize. But will the Taskforce take her seriously?
7. The Widow's Strike (Pike Logan #4), 2013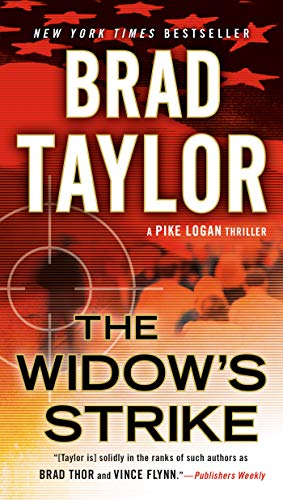 A group of female suicide bombers known as The Black Widows has acquired a weapon of unthinkable proportions; a genetically manipulated disease with the power to start a deadly global pandemic.
And so now, in the Taskforce's most lethal mission to date, they must intercept the Black Widows before they unleash the pathogen on the globe.
8. Black Flag (Pike Logan #4.5), 2013
Special agents Knuckles and Brett team up with Pike Logan and Jennifer Cahill on a top-secret investigation in Charleston, South Carolina.
But their mission takes an unexpected turn when they find themselves embroiled in a ruthless ring of modern-day pirates.
Notorious Edward 'Blackbeard' Teach is determined to seize a stash of precious contraband, and he'll stop at nothing until he claims the treasure as his own.
9. The Polaris Protocol (Pike Logan #5), 2014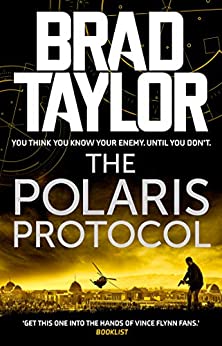 The Taskforce heads to Mexico to infiltrate a dangerous cartel with a motive much more sinister than simply trafficking drugs.
This gang of criminals has hacked into the GPS tracking system, and now, they have the power to bring down the entire US at the touch of a button.
And so, the determined and unrelenting Pike Logan sets out to stop them in their tracks.
10. Days of Rage (Pike Logan #6), 2014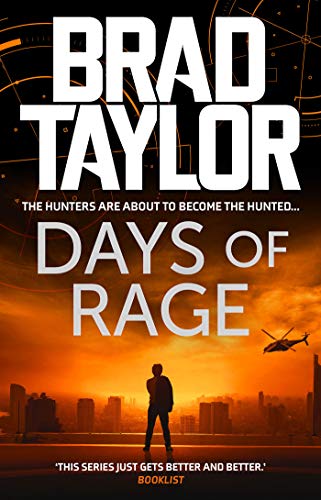 Islamic terrorists have got their hands on a weapon of mass destruction, and if the Taskforce can't disable it, millions of people will die.
But that's not the only threat facing Pike and his team. Someone has been watching them, stalking their every move in an attempt to access their intelligence. And until Pike figure's out who, the safety of the entire world hangs in the balance.
11. No Fortunate Son (Pike Logan #7), 2014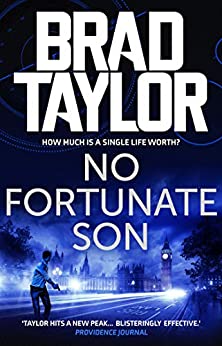 When the niece of an elite Taskforce commander is kidnapped, special agent Pike Logan is sent to find her.
His mission takes him to Britain, where he comes face to face with her abductors. But their demands are a tall order. If the Taskforce doesn't cease all counter-terrorism operations with immediate effect, their hostage, and many others like her, will all die.
12. The Recruit (Pike Logan #7.5), 2015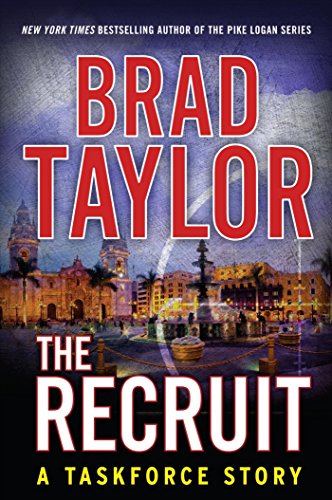 Special agent Knuckles has invited his ex-Navy SEAL teammate, Decoy, on a covert evaluation mission to Peru. He'd hoped to recruit him into the Taskforce, but Decoy has a volatile side, and now, Knuckles is beginning to wonder if he's got what it takes to join the elite undercover team.
But just as Decoy's behavior looks set to rule him out of a job, the pair inadvertently stumbles into the heart of a deadly terrorist ring.
Now, the real test begins. Can Decoy keep his cool and help Knuckles prevent a devastating attack? Or will this unruly would-be agent foil their operation and put countless innocent lives at risk?
13. The Insider Threat (Pike Logan #8), 2015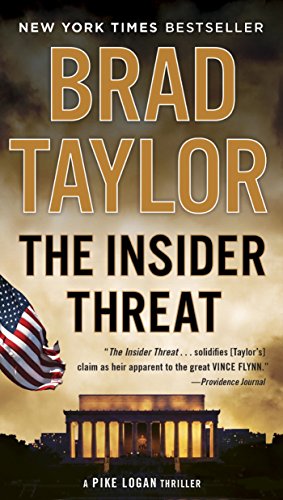 The Taskforce has taken on many terrorist organizations in their time, but this latest mission is far more deadly than anything they've experienced before.
ISIS is plotting an attack across the entire Western world, and the US military is powerless to stop it.
The only hope left is Pike Logan and his team. Can they prevent the most lethal threat the West has ever known? One thing is for sure; failure is not an option.
14. The Forgotten Soldier (Pike Logan #9), 2015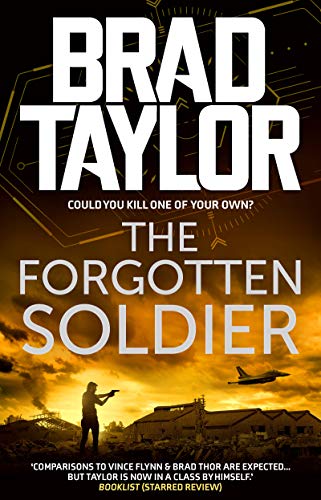 A rogue Taskforce operator is on a personal mission for revenge after his brother, a Special Forces soldier, is killed in action. His target is the US's own administration, and he'll use anything he can, including his top-secret knowledge from the Taskforce, to take them down.
But if this undercover agent succeeds in his mission, Pike Logan's entire organization could be doomed.
And so, Pike faces an unthinkable choice between a man he calls his friend and the government he and the Taskforce have always vowed to protect.
15. Ghosts of War (Pike Logan #10), 2016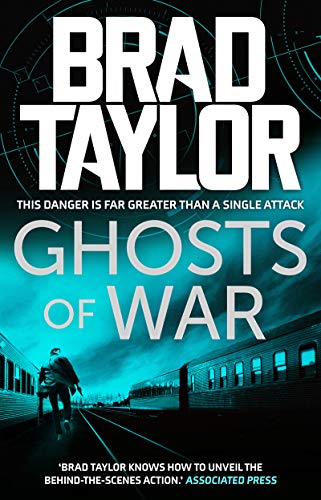 Relations between East and West are at breaking point, and if tension continues to escalate, World War Three is on the cards.
The latest attack was clearly a false flag, but the Taskforce must figure out who was behind it before a real strike throws the world's nations past the point of no return.
16. The Target (Pike Logan #10.5), 2016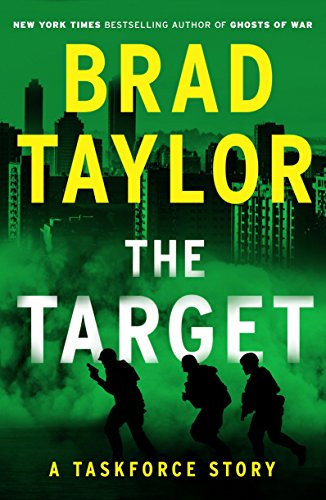 The year is 1998, and Israeli agents Aaron and Shoshana are working to take down a former Nazi officer who once stood guard at Auschwitz's sinister wall of death.
Now, he's hiding out in Argentina, but Aaron and Shoshana are about to discover there's more than just one monster to destroy. The Nazis have resurfaced, and they're plotting a whole new shower of evil.
17. Ring of Fire (Pike Logan #11), 2017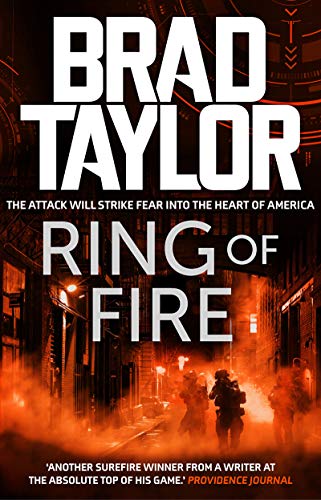 The Taskforce is reeling in the wake of the release of the Panama Papers. Those leaked documents put the very core of their organization at risk, and their continued anonymity hangs in the balance.
But right now, an even bigger threat looms. America is about to face a lethal attack, and if the Taskforce can't keep their wits about them, and see the clues hiding in plain sight, then the fate of the nation is at stake.
18. The Infiltrator (Pike Logan #11.5), 2017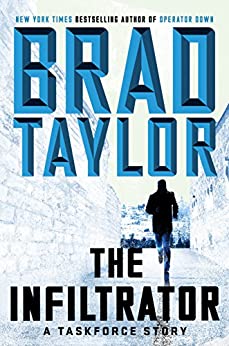 Pike Logan and Jennifer Cahill head to Jerusalem, but this is no counter terrorist mission; they're on their way to their good friends Aaron and Shoshana's wedding.
These former Israeli operatives are tying the knot at one of the world's holiest sites; the Western Wall of the Temple Mount. But the happy occasion takes a deadly turn when these off-duty agents stumble across a terrorist plot that, if successful, could lead to an all-out war.
19. Operator Down (Pike Logan #12), 2018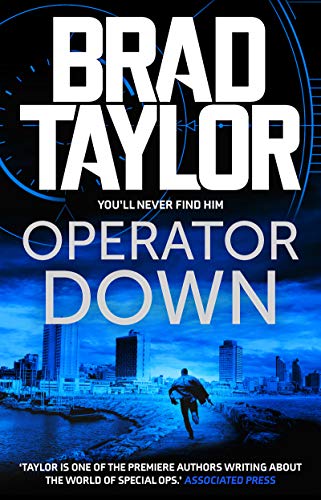 Israeli operative Aaron Bergman has gone missing, and despite strict orders from above not to get involved, Pike Logan can't let it lie.
Desperate to find his friend, he assembles the Taskforce and vows to bring him back to safety. But the investigation leads them into the heart of a plot much larger and deadlier than they could have imagined.
Now, Pike is forced to make an agonizing decision between the safety of his friend and the future of the Taskforce.
20. The Ruins (Pike Logan #11.5), 2018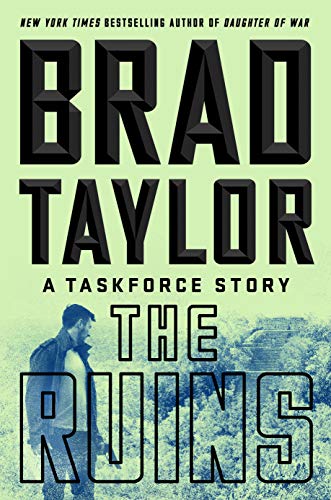 The legendary Temple of Priests is hidden deep in the heart of the Guatemalan rainforest, and until recently, only one man knew where to find it.
But Pike Logan has acquired the coordinates, and he's convinced his partner, Jennifer Cahill, to join him on his quest to track it down. Jennifer's uncle died trying to find the Mayan ruins, and now, through his niece, his legacy might finally be complete.
But they quickly realize they're not the only ones in Guatemala with a crucial mission to complete.
A mining company has its sights set on exploiting the natural biosphere, cutting down trees, and forcing villagers off the land in exchange for a hefty profit.
If Pike and Jennifer find the ancient temple, a protection order will ruin their destructive plans. And so, these ruthless businessmen are determined to make them fail, no matter what it takes.
21. Daughter of War (Pike Logan #13), 2019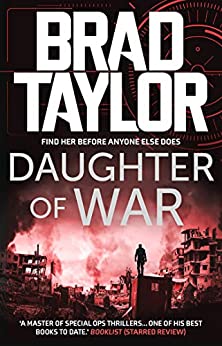 North Korea has its hands on a deadly weapon known as 'Red Mercury,' which could cause untold destruction on a global scale. And now, they're planning to sell it to the Syrian regime.
But in a bizarre twist of fate, the key to this international conspiracy has fallen into the hands of an unsuspecting young Syrian girl named Amena.
Now, everyone is after her, and if Pike Logan and the Taskforce don't get to her first, she, and millions of others, will die.
22. Exit Fee (Pike Logan #13.5), 2019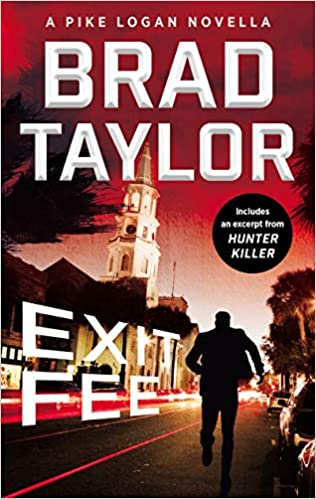 Pike Logan and Jennifer Cahill have returned to the US with Syrian refugee Amena. Now, living under their care, Amena hopes to find safety, security, and maybe even happiness in her new home.
But settling in doesn't come easy, and after an explosive fight with Pike, she runs straight into the heart of a brand-new danger.
A Serbian man with wicked intentions has her under his spell, and it's up to Pike to find her and bring her home. He's frantic with worry, and he should be, as this mission will turn out to be even riskier than he could've imagined.
23. Hunter Killer (Pike Logan #14), 2020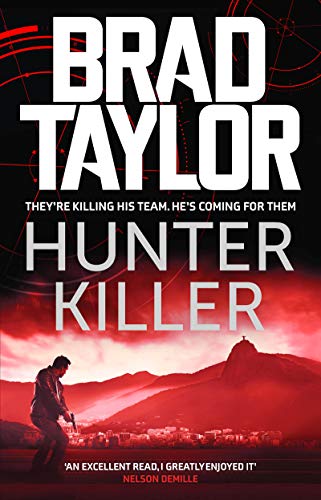 When his own unit goes missing in South America, Pike Logan rushes to Brazil to track down his team.
But when he arrives, he comes head to head with a group so skilled, so ruthless, and so deadly that he begins to wonder if the Taskforce has finally met its match.
24. American Traitor (Pike Logan #15), 2021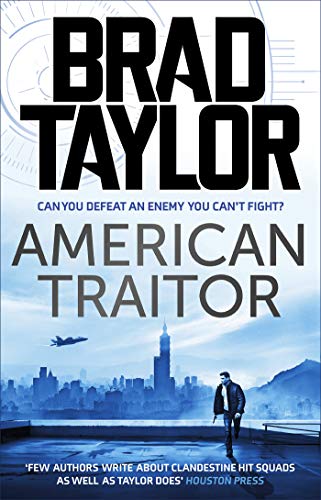 Pike Logan has uncovered an international conspiracy involving China and Taiwan, and as tensions escalate, he knows he'll have to act fast to prevent an all-out war.
But this enemy is unlike any he's come up against before, and if he wants to bring them down, he'll have to think outside the box.
25. End of Days (Pike Logan #16) (2022)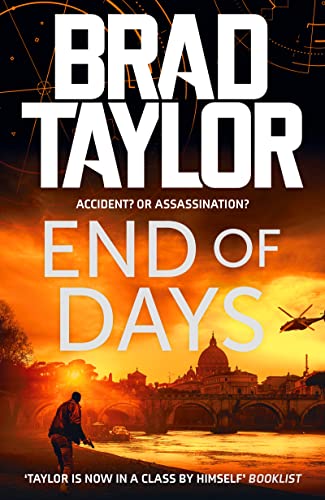 After a spate of assassinations on high-profile members of the US and Israeli governments, the Taskforce teams up with Mossad to investigate.
But there's something fishy about the militia group claiming responsibility for the attacks, and it's down to Pike Logan to uncover the truth. If he fails, it's not just government officials in danger; the fate of the entire world could be at stake.
Conclusion
If action-packed tales of secret agents, global terror plots, and international conspiracies are your thing, you won't want to miss Brad Taylor's gripping Taskforce series.
Have you read any of Brad Taylor's books? If so, which one is your favorite? Let me know in the comments below!