If you are looking for the best business audiobooks then you've come to the right place. Making the most out of your time is vital in life. Business men and women are generally people that have strong time management skills. Now you can learn key insights from some of the best business minds in the world. You can do this through listening to the best business audiobooks, in your spare time. On your morning or evening commute, your lunch, or whenever you find a free ten-minute slot.
19 Best Business Audiobooks
Our list of the best business audiobooks in 2022 contains a mixture of both old and new publications. From Richard Branson to Tim Ferriss. We have compiled the list at random, so the order that you see isn't our top picks, they are all great audiobooks. What are you waiting for? It's time for you to devour your favorites from our 19 best business audiobooks of all time. Let us know in the comments your favorite business audiobooks.
1. Lean In – Women, Work and the Will to lead by Sheryl Sandberg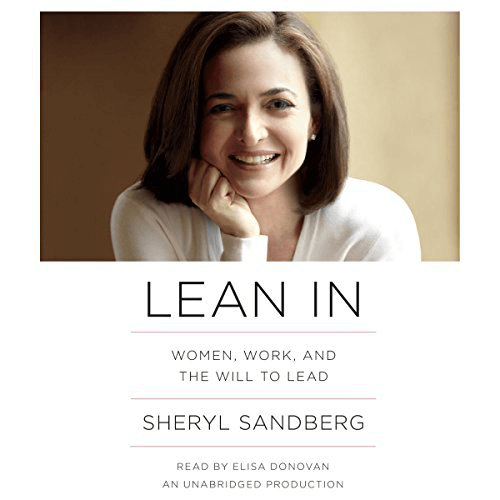 Sheryl Sandberg's Lean In audiobook touches on lots of different areas of business and work life. Sandberg wants the business world to recognise that women have the right to be sat in the boardroom. Why should women have to choose between motherhood or work? Why can't they do both? This book is a real insight into the life of one of Silicon Valley's top female C-Levels. Sandberg invites you into her work and personal life. She demonstrates how self-confidence can play an important role in your career. Thus, all genders can enjoy and learn from Sandberg's Lean In audiobook. We're sure you'll be telling your colleagues about Lean In once you've started it.
Narrator – Elisa Donovan
Length – 6 hours & 27 minutes
2. Think and Grow Rich by Napoleon Hill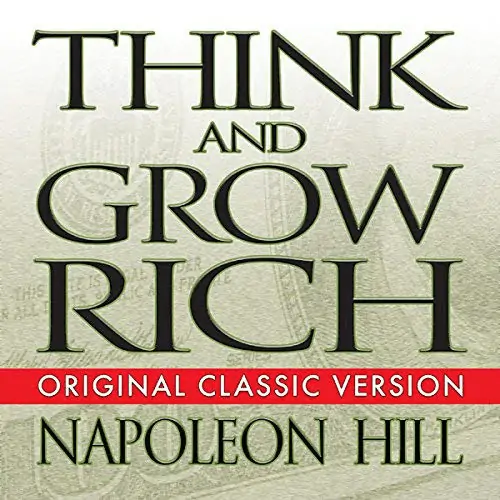 Dating back to 1937, Think and Grow Rich is now a motivational classic. If you are looking to better your life or career, then look no further and let Napoleon Hill's steps guide you. Hill interviewed some of the best businessmen of his generation for the book. Including Henry Ford and John.D. Rockefeller to name a couple. Also on his list of interviewees were 3 American presidents. The book had been complete for 20 years before it's release in 1937. This audiobook offers a wealth of knowledge and we hope you enjoy it.
Narrator – Erik Synnestvedt
Length – 9 hours & 35 minutes
3. Crushing It! by Gary Vaynerchuk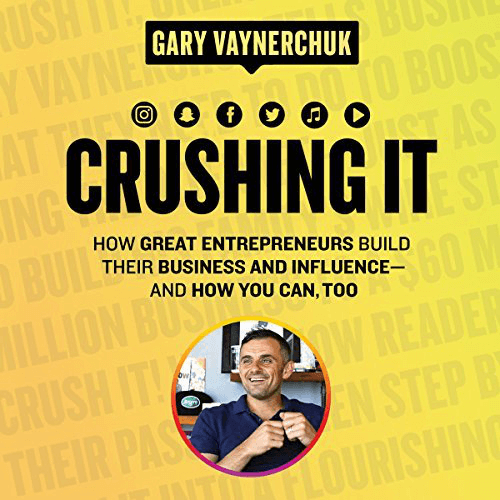 If you don't know Gary Vaynerchuk from his brutally honest social media posts, then now is a good time to get to know him. Crushing It! is one of the best business audiobooks for people who love the hustler approach.
Vaynerchuk details how social media can help build a personal brand for any business. He is proof of this, and he also outlines who else has used social media to grow a trusted business. The Crushing it! audiobook reveals the methods he uses, which you can then apply for any business or brand, no matter the size.
Narrator – Gary Vaynerchuk, Rich Roll, Amy Schmittauer
Length – 8 hours & 3 minutes
4. The 4-Hour Work Week by Tim Ferriss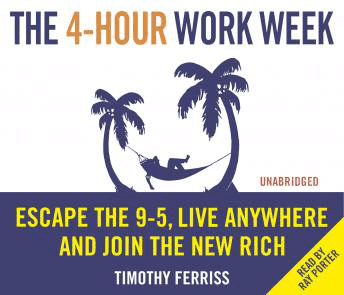 Tim Ferriss is part of a new generation of businessmen. He wants to help people shape their lives as nomad entrepreneurs. The daily rat race wasn't for him, so he quit. Listen to his guide to find out how he created this life for himself.
Narrator – Ray Porter
Length – 13 hours & 5 minutes
5. Good to Great by Jim Collins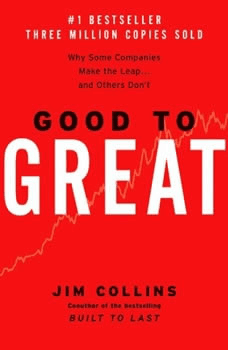 Jim Collins' business audiobook, Good to Great, comes after a five-year research project. Collins will open up your mind to how good companies can grow to become better. Also why average businesses don't experience much growth. You can expect new insights that have never crossed your mind before. Collins' findings for this audiobook are all examples from his in-depth research study.
Narrator – Jim Collins
Length – 10 hours & 4 minutes
6. The Lean Startup by Eric Ries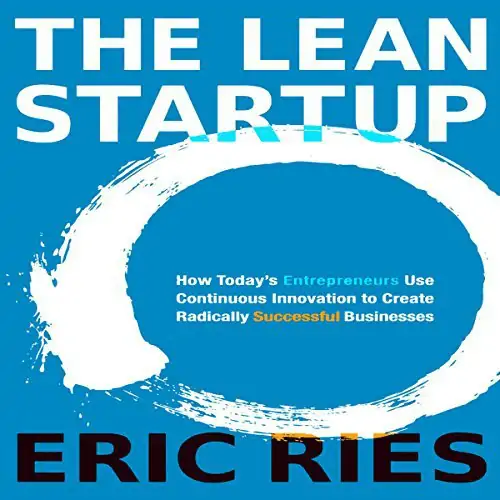 The business audiobook, The Lean Startup, can adapt across many industries. Eric Ries preaches that constant innovation is key for all types of businesses. This book is relevant for startups and big businesses. Ries' new lean methodology focuses on finding out what it is customers want. Learn what these key points are and then take action before it's too late. Definitely not only for the tech industry!
Narrator – Eric Ries
Length – 8 hours & 59 minutes
7. The Power of Habit by Charles Duhigg
Some might think this is an odd addition to our best business audiobooks list, but it's relevant. Successful businesses are born through dedicated founders and workers. Duhigg discovers how you too can have these power habits. Which can help result in a successful business, life, health and so on. This audiobook showcases how power habits have helped people and businesses become successful.
Narrator – Mike Chamberlain
Length – 10 hours & 29 minutes
8. The 80/20 Principle by Richard Koch
A title that we couldn't leave out of our business audiobooks list. The 80/20 Principle will enlighten you on how to use your time better. Not only that, Koch reveals how the Pareto principle can be used across many over areas of your life. Which includes work, investing, relationships, and much more. First published in 1997, yet still so relevant in 2020.
Unabridged
Narrator – Sean Pratt
Length – 12 hours & 12 minutes
Abridged
Narrator – Richard Koch
Length – 6 hours & 47 minutes
The abridged version is only available exclusively with Audible.
9. The $100 Startup by Chris Guillebeau
Chris Guillebeau's eye-opening audiobook won't be for everyone. It is for people that have ever dreamed about becoming an entrepreneur on their own terms. Guillebeau gives you an action plan on how to join this army of new entrepreneurs. Included are top insights from ordinary people that have made this happen.
Narrator – Thomas Vincent Kelly & Chris Guillebeau
Length – 8 hours & 15 minutes
10. Business Adventures by John Brooks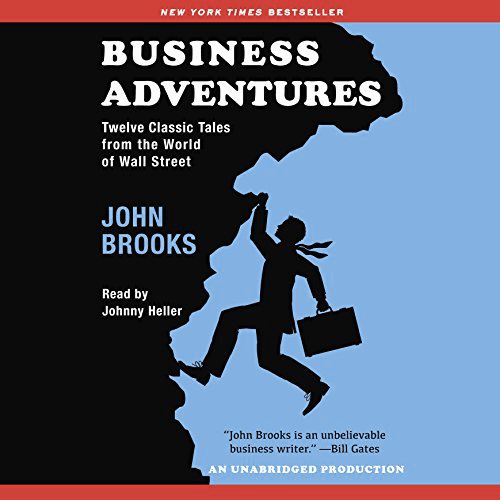 Bill Gates claims that this is the best business book he has ever read. It's quite hard to argue with one of the richest men in the world. Business Adventures digs into historical business events that have then shaped certain companies. A mixture of adventure, drama and new revelations. Brooks brings to life the financial world of America.
Narrator – Johnny Heller
Length – 16 hours & 54 minutes
11. The Intelligent Investor by Benjamin Graham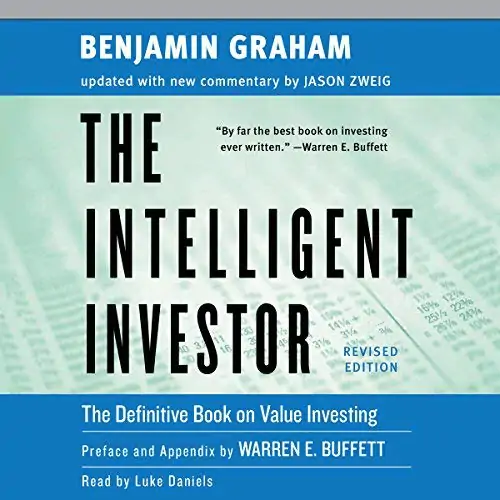 If you are looking for an audiobook on investing, look no further! Benjamin Graham's The Intelligent Investor first published in 1949. His investing philosophy is still used today. Jason Zweig leads this revised edition. He demonstrates how Graham's principles are still relevant when it comes to hitting your financial targets.
Narrator – Luke Daniels
Length – 17 hours & 51 minutes
12. Getting to yes by Roger Fisher & William Ury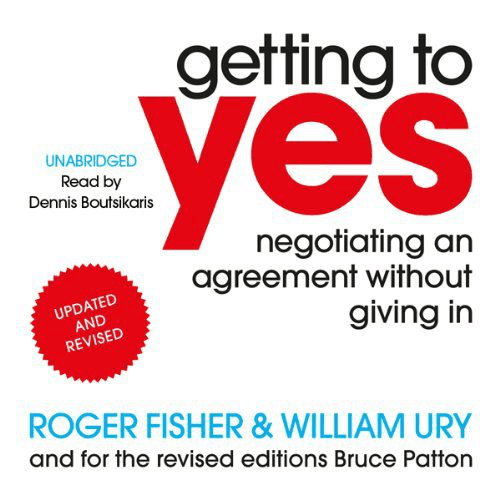 First published in 1981, Getting to Yes has undergone two revisions since. Most recently in 2011, which is now also an audiobook. Getting to Yes offers a clear and proven strategy to resolve negotiation disagreements. This title falls into the business audiobook category. That doesn't mean that the strategy won't work in other life situations too. A highly recommended audiobook.
Narrator – Dennis Boutsikaris
Length – 6 hours & 30 minutes
13. How to Win Friends and Influence People by Dale Carnegie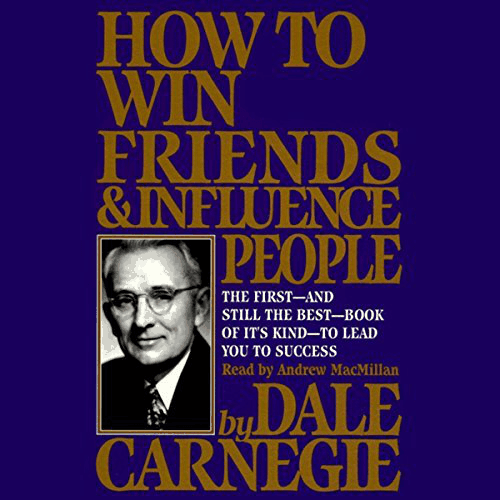 The original was published in 1936 and has gone on to sell over 15 million copies since. This is a self-help audiobook but it also relates to business too. Carnegie accounts how you can make people like you, get them on your side of thinking and much more. You will learn a lot from this audiobook, that can then crossover to your business and personal life.
Narrator – Andrew MacMillan
Length – 7 hours & 19 minutes
14. Purple Cow by Seth Godin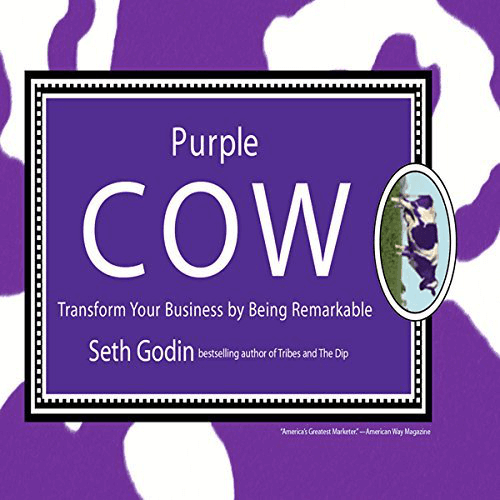 This business audiobook by Seth Godin questions why you can't challenge top companies without strong brand ideas. Godin claims that new businesses or products need to be noticeable and memorable. If it isn't noticeable you will struggle to stand out in already dominated markets.
Narrator – Seth Godin
Length – 2 hours & 58 minutes
Best business Biography Audiobooks
15. Finding My Virginity by Richard Branson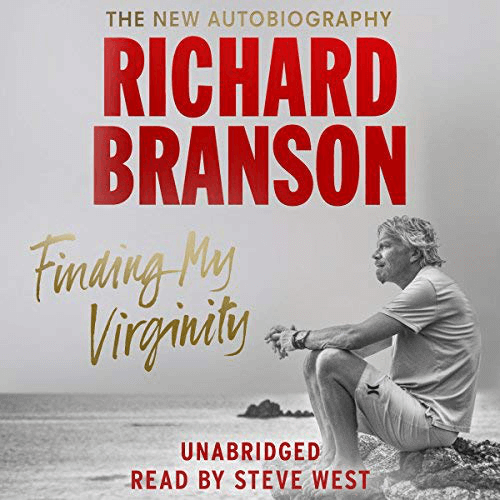 The man behind the Virgin brand. Sir Richard Branson has been in business for decades. He definitely knows how to handle the pressure when things aren't going in the right direction. Listening to his memoir will make you want to succeed in everything you do. A great account of one of the best businessmen of this generation.
Unabridged
Narrator – Steve West
Length – 17 hours & 57 minutes
Abridged
Narrator – Richard Branson
Length – 3 hours & 17 minutes
16. Steve Jobs: The Exclusive Biography by Walter Isaacson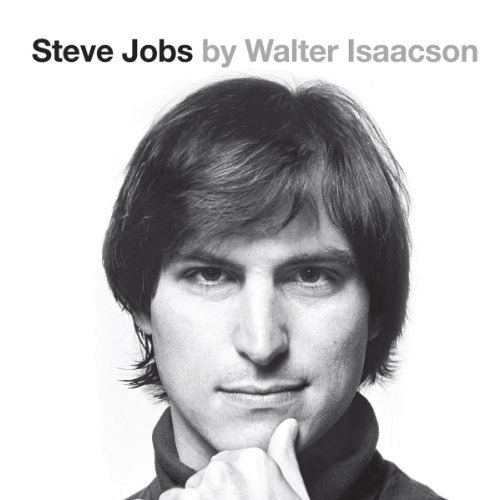 Steve Jobs audiobook definitely fits the best business biography audiobooks category. It's great to see how Steve Jobs rocketed Apple into the limelight before the digital age that we live in now. As you will understand when listening to this audiobook his life revolved round his work.
Narrator – Dylan Barker
Length – 24 hours & 7 minutes
17. Shoe Dog by Phil Knight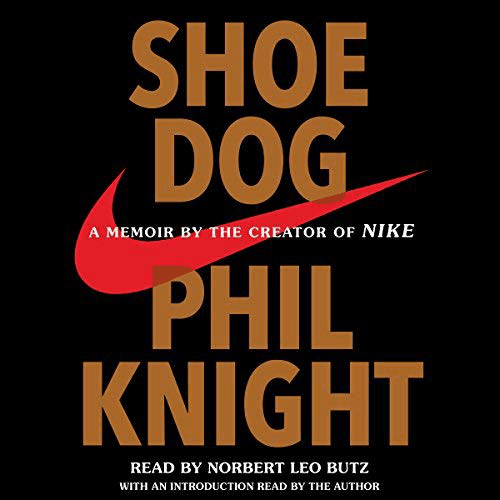 Nike founder and CEO Phil Knight gives the full story of one of the most famous brands in the world. Knight started Nike with $50 that he borrowed from his father. His idea was simple, import great quality, low-cost trainers from Asia. Fast forward to 2020 and look at what Nike is today. Listen to how Knight created this globally dominating business.
Narrator – Norbert Leo Butz
Length – 13 hours & 40 minutes
Best free Business Audiobooks
18. The Art of War by Sun Tzu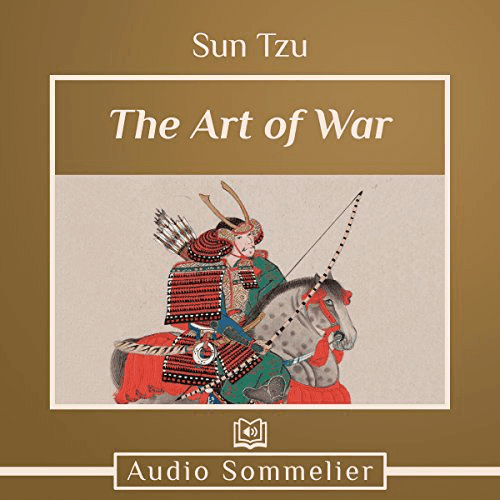 Although The Art of War is a short audiobook, there are many lessons that can be learned from it. Sun Tzu was an Ancient Chinese military general, strategist, and philosopher. Businesses have interpreted his strategies to better excel in the business world. Listen to the 13 chapters to see what takeaways are revealed.
LibriVox
Narrator – Moira Foggarty
Length – 1 hour & 12 minutes
Audible exclusive version
Narrator – Aidan Gillen
Length – 1 hour & 7 minutes