Sarah J. Mass's hit series, Throne of Glass, has been at the forefront of the young adult fantasy genre since the first book was published in 2012. Following the epic journey of teenage assassin Celaena Sardothien, the series was a regular feature on the New York Times Best Seller list for more than six years until the eighth and final book was published in 2018.
If you've read and loved the series, you might be feeling a little sad at saying goodbye to your favorite characters. But don't worry, if you're looking for a similar read, you're in luck. There are tons of standalone books and series like Throne of Glass that are packed full of fantasy, adventure, danger, conspiracy, and romance. The following is a list of the best eight fantasy books that any fans of Sarah J. Mass's bestselling series will love.
Books Like Throne of Glass Series
1. We Set the Dark on Fire by Tehlor Kay Mejia
Daniela Vargas is a straight-A student at the Medio School for Girls. Here, well-bred young ladies train for one of two specializations; running their husband's household or raising his children. Either option promises a comfortable and secure future, a far cry from the turbulent, poverty-stricken lives of the oppressed lower class.
But Daniela has a secret; she's not a pedigree like the rest of the girls at Medio; she's a fraud. Born into the fringes of society, her parents gave up everything to obtain the forged documents she needed to give her a better life. And with her upcoming marriage to the son of a VIP politico, Daniela's entire future hinges on no one ever finding out.
Now that her graduation night is here, Dani begins to breathe a sigh of relief; she's made it through her elite education undetected. But just around the corner, there are some surprises in store. A resistance group fighting to end poverty and bring equality to the poor approaches Dani and asks her to join their fight. From her privileged position, she is the perfect person to spy on the upper classes.
But it's not an easy decision to make. Will she jeopardize everything that her parents fought for and everything she's worked so hard to achieve, to do the right thing?
2.
The Shadows Between Us by Tricia Levenseller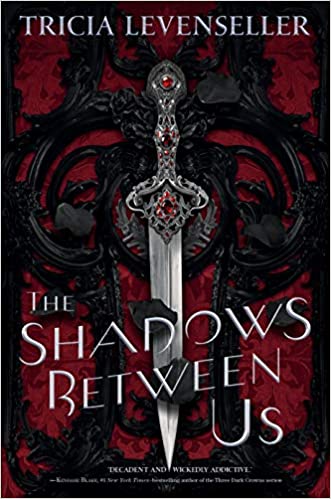 Alessandra has been forgotten and overlooked for far too long, but now she has a cunning plan to change that. She's made it her mission to seduce the Shadow King and become his wife before killing him and taking his kingdom all for herself.
But the Shadow King's powers remain a mystery. Some people believe he can control the swirling shadows that circle him, commanding them to carry out his every whim, but no one knows for sure. Still, that's not going to stop Alessandra from getting what she believes is rightfully hers.
But as she soon finds out, Alessandra isn't the only one who has murderous plans for the Shadow King. Yet, for her mission to succeed, she needs to keep him alive long enough to marry him, and so she finds herself protecting him from his enemies.
But even icy Alessandra has a heart deep down, and as her life becomes intertwined with the Shadow King's, it's starting to thaw.
3. The Cruel Prince by Holly Black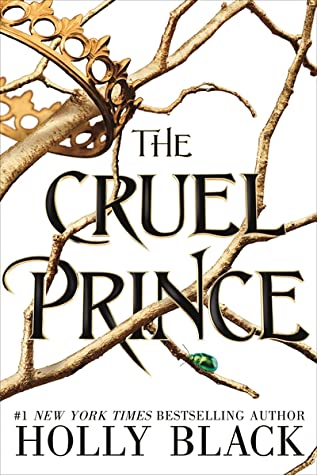 When Jude was only seven years old, her parents were tragically killed, and she and her two sisters were kidnapped and taken to live in the High Court of Faerie.
Now, at seventeen, Jude has spent most of her life living in this land of beautiful, immortal beings, but she still doesn't feel like she belongs. As much as she tries to be like them, she knows that her mortal soul can never compete. And to make matters worse, many of the fey detest humans, and Prince Cardan, the wicked son of the powerful High King, is one of them.
If Jude is to earn her place at the Court, Jude must defy Prince Cardan, but the consequences could be deadly. As she delves into the world of corruption and conspiracy behind the palace's tightly locked doors, she finds out that sometimes, the only way to succeed is through deception and bloodshed. Embroiled in a dangerous alliance with her oppressors, it's not just Jude's life on the line; the fate of the entire kingdom of Faerie is at stake.
4. Shadow and Bone by Leigh Bardugo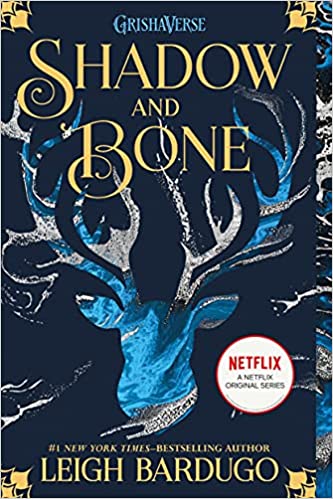 Ravka was once a great and prosperous nation, but now, it's fallen into ruin thanks to the Shadow Fold, an evil strip of darkness that divides the land into two halves. Within this darkness live hideous crawling monsters that feed upon human flesh.
Alina Starkov is a lonely, orphaned refugee with no special skills or talents to speak of. At least, that's what she's always believed. But when her best friend is gravely wounded during an attack on her regiment, she discovers that she holds a hidden life-saving power, one that could put an end to the evil reign of the Shadow Fold.
And so, Alina is sent away to the royal court, far from the life she knows, to train as a member of the magical elite Grisha. Led by the mysterious Darkling, the Grisha hold powerful secrets, and nothing here in this world of opulence is quite what it seems.
Now, Alina must learn to tame her power and walk bravely into the darkness to bring light back to Ravka once and for all.
5. From Blood and Ash by Jennifer L. Armentrout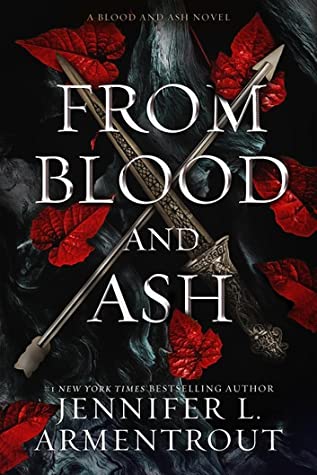 Poppy is a Maiden, selected at birth to bring about the dawn of a new era. But Maidens live a solitary life, and in order to be found worthy of the gods when the time finally comes, no one can ever touch her, see her, or speak to her. As a result, her guarded life is entirely devoid of any kind of pleasure.
As she waits for the day of her Ascension to finally come, deep down, Poppy would rather be out there on the front line fighting in the battle against the evil that stole her family away. But that choice isn't hers to make. She has a duty to perform, and whether she likes it or not, the fate of the entire kingdom is in her hands.
But when Poppy meets Hawke Flynn, a golden-eyed royal guard sent to ensure her Ascension; her mind is turned upside down. For the first time in her life, her own needs and desires are bubbling up to the surface, and she's beginning to question everything she's ever known to be true. Will she fulfill her Maiden duty, or will she fall into temptation and follow her own heart?
6. Red Queen by Victoria Aveyard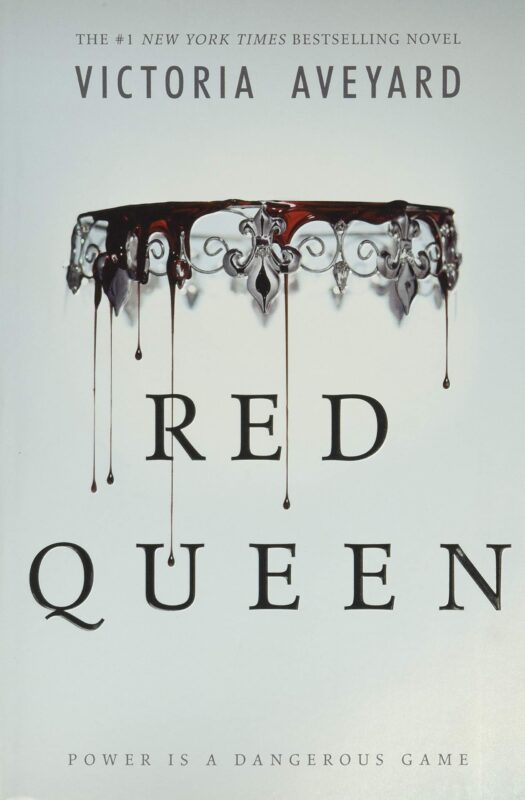 In seventeen-year-old Mare Barrow's world, society is divided into two types of blood; red and silver. The Reds are the underclass, living in poverty and ruin, ruled over by the elite Silvers and their god-like powers.
Mare believes that nothing will ever change, but when she finds herself employed at the Silver Palace, working for the people she's been taught to despise, she finds an unexpected opportunity. Mare learns that even though she carries the red blood of the underclass, she has a special power of her own, one that could put an end to the oppressive Silver regime.
But the Silvers have noticed Mare's power, and they've become scared of her potential. And so, in a bid to hide her in plain sight, they declare her a long-lost Silver princess. Now, betrothed to the Silver prince, Mare uses her newfound powers to assist a militant resistance group called the Red Guard. But she's entering a dangerous world filled with lies and betrayal, and if she wants to stay alive, she'll have to tread very carefully indeed.
7. The Selection by Kiera Cass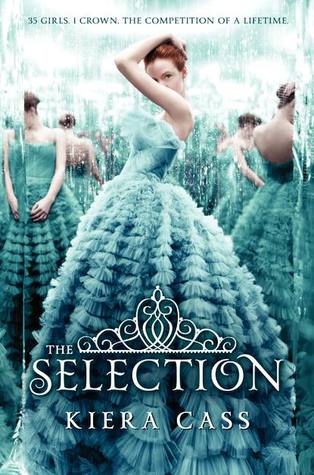 Most girls see the Selection as the opportunity of a lifetime. It's a chance to escape a life of struggle and enter a decadent world of glittering jewels, opulent palaces, and endless luxury. And it's also a chance to compete for the heart of the jaw-droppingly handsome Prince Maxton.
But America Singer isn't most girls, and for her, the idea of being selected as one of the 35 young ladies to enter the palace is more like a nightmare. Why would she want to compete for a crown she doesn't even want? After all, she's already madly in love with someone else; a boy called Aspen. Still, Aspen is from the caste below her own, and so their love must be kept a secret at all costs.
But when America meets Prince Maxon in the flesh, her mind slowly begins to shift. She starts to question the life she had planned out for herself and wonders what the future might hold if she took a different path. Could the dream of becoming a princess be the dream for her, after all?
8. City of Bones by Cassandra Clare
Fifteen-year-old Clary Fray is an ordinary kid with an ordinary life until she visits New York City's Pandemonium Club and bears witness to a strange and terrifying murder. There in front of her eyes, three teenagers with bizarre tattoos appear, brandishing weapons unlike any she's ever seen before. And when the grizzly murder is done, the body vanishes into thin air, leaving not a trace of blood behind.
This shocking encounter is Clary's first meeting with the mysterious Shadowhunters, undercover warriors who fight to destroy the demons who walk the earth. And when her mother mysteriously disappears and Clary is attacked by a demon, she's quickly pulled into the Shadowhunter's dark and mysterious world.
But why Clary, and why her mother? They're just ordinary people with no connections to the dark demonic world of demons. Or so they think…
Conclusion
If you loved Sarah J. Mass's bestselling series, Throne of Glass, then you're bound to love these eight epic young adult fantasy novels too. These page-turning books all feature captivating characters, epic adventures, and mysterious alternative worlds to get lost in.
Do you have any recommendations for great reads similar to Throne of Glass? If so, I'd love to hear about them. Drop me a comment in the box below!