Whether you've loved or hated your recent reads, writing book reviews can be a fun and satisfying process. It's a great way to unpack messages and information from a story, and it also helps you remember key elements of a book for much longer than you usually would. Plus, book reviews open up some interesting and exciting debates between readers with different opinions, and they also help others decide which books to read next.
Where Can You Post Book Reviews?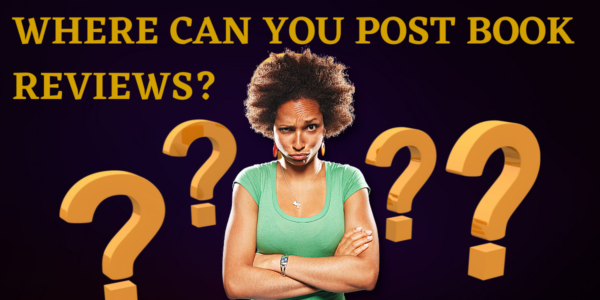 Back in the old days, book reviews were reserved for leading publications and journals, but now, anyone can create their own book reviews, and they're popping up almost everywhere.
Social Media
Bookworms have taken over social media, with hashtags like #bookstagram drawing in millions of readers from around the internet to share thoughts, ideas, inspiration, and of course, reviews.
Blogs
Book blogs are also blowing up right now, and plenty of avid readers are making a solid income by writing and sharing their book reviews this way. You can either create your own from scratch or write guest posts and reviews for already established blogs.
Goodreads
Goodreads is the undisputed online home of books. It's a great place to find inspiration for your next reads, browse other people's book reviews, and of course, add your own reviews, too.
If you post a review of a popular book on Goodreads, it's bound to be seen by a huge audience. Plus, it's a great way to advertise your blog if you have one, as the Goodreads guidelines allow you to insert a link within the body of your review.
Amazon
The world's largest bookstore gets an incredible amount of traffic, so it's one of the best places to get your reviews seen by the masses. But bear in mind that there are more rules and regulations for Amazon book reviews than on some of the other platforms listed here. Make sure you familiarize yourself with the guidelines first, or your submission could be rejected.
Booktube
Booktube is a Youtube community dedicated to reviewing, discussing, and recommending books. If you're comfortable in front of a camera, vlogging your book reviews on Booktube is an excellent alternative to the more traditional written book reviews above. It's also a great way to get noticed by viewers around the world.
Some Booktube reviewers make their entire income from their channel, so if you're passionate about reviewing and want to turn it into a living, this is a great avenue to explore.
Get Paid for Your Book Reviews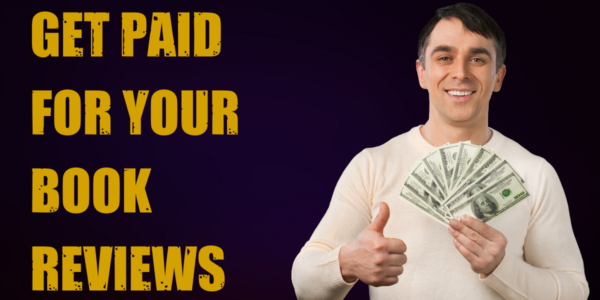 Some of the platforms I've listed above, like Booktube, Instagram, and blogging, allow you to get paid for your book reviews if you generate enough traffic, but getting to that level takes a lot of dedication, time, and patience.
Thankfully, there are plenty of websites that pay reviewers on a freelance basis. Here are three of the most popular:
Remember, each site has strict submission guidelines and requirements that you'll need to check carefully before writing and submitting a review.
Kirkus Reviews
The Kirkus Reviews magazine, founded in 1933, is one of America's oldest, most respected book reviewing companies.
They accept reviews around 350 words in length, and once you're assigned the gig, you have a two-week submission deadline.
Kirkus is always on the lookout for new book reviewers, but you'll need to prove you have experience and talent before they'll accept your submissions. The best way to do this is to create a professional-looking portfolio that showcases your previous reviews, both paid and unpaid.
Booklist
Booklist is a subgroup of the American Library Association. They feature all kinds of book reviews, both fiction and non-fiction, and publish them online and in print.
They pay their reviewers on a freelance, book-by-book basis. Their rates aren't going to make you rich (around $12- $15 per review), but it's a great way to gain some professional experience and build your book review portfolio without having to work for free.
Booklist has various publication outlets, such as their quarterly in-print magazine, a reader's blog, and top book lists. Plus, they also accept pitches for book-related news and author interviews.
Online Book Club
This free-to-access community of bibliophiles has been going for over ten years, with a million active members and counting.
To join their professional freelance team, you'll first have to submit an unpaid review to help them to determine if you're worth hiring. If your review makes the cut, then your next submission is paid at a rate varying between $5 and $60, depending on the book's length, the quality of the review, etc.
One of the major stipulations of Online Book Club is that your reviews are in-depth and honest. If you don't like the book, never put a positive spin on it for the sake of it. (The same goes for any book review platform you post on.)
It's also worth noting that with Online Book Club, you'll never pay for the books you review. So even if they reject your submission, you'll still get a free book out of it.
How to Write a Book Review?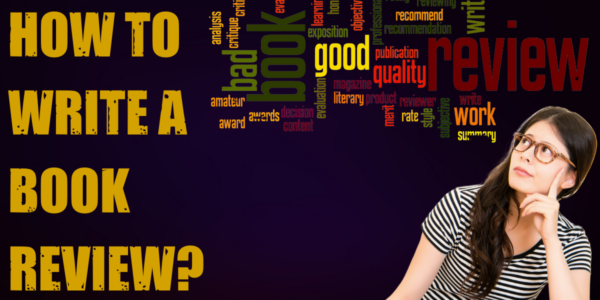 Book reviews can range from a simple tweet to a full-length essay or long-form blog post and anything in between.
As I mentioned above, some book review sites and platforms have strict guidelines and parameters to follow. But if you're writing a book review for social media, your own blog, or any other purpose that lets you take the reins, then the following ideas will give you some help and inspiration to get started.
But before we dive in, let's take a look at four key elements that a comprehensive book review should contain.
1. Information about the author and the name of the book
You might want to include any accolades that the author has received in the past and mention some of their previous notable works.
Also, consider the publication date; is the book a brand-new release, a few years old, or a classic from another century?
2. A summary of the plot
Writing about the plot takes skill and consideration; if your description is too thorough, you risk ruining the book for your audience with spoilers. But on the other hand, if you're too vague on the details, your review can lack depth.
Consider your audience carefully, and if you feel like your book review contains even the slightest hint of spoilers, always add a warning at the beginning so people can decide for themselves whether to read on.
3. Your evaluation
This is the part where you get to describe what you feel about the book as a whole and give your opinion on the different elements within it. But, again, don't be tempted to fall into the trap of positively evaluating books you didn't actually like; no one wants to read a false review, so if you didn't like it, explain why.
4. Your reader recommendation
Who might the book appeal to? Is it suitable for all audiences? In your opinion, is it a universal must-read, or should people avoid it?
Keep in mind that the purpose of most book reviews is to help the reader decide whether or not they would like to read it themselves. What works for you might not work for others, so consider this when writing your recommendations.
6 Book Review Templates and Ideas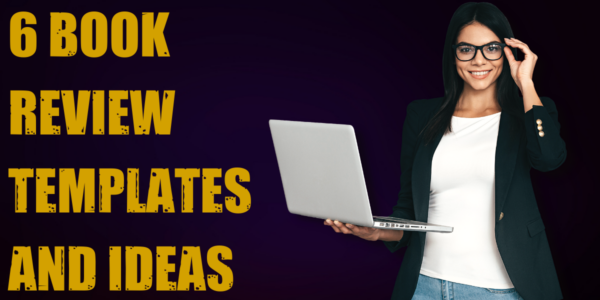 #1. The Traditional Approach
Most traditional fiction reviews, like the ones found in newspapers and other popular publications, are based on the following format…
Introduction
The introduction is a paragraph or two which includes:
Key information that the reader needs to know. For example, the book's title, the author's name, the publication date, and any relevant background information about the author and their work.
A brief one-sentence summary of the plot. This sets the general scene of what the book is about.
Your overall opinion of the book. Again, keep it brief. (you can delve deeper into what you liked and disliked later in the review).
Analysis
This is the main body of your book review, where you break down and analyze the work. Some of the key elements you might want to examine are listed below. Approach each element one at a time to help your analysis flow.
The characters
The setting
The plot
The structure of the story
The quality of the writing
What did you notice about each one, what did you enjoy, and what did you dislike? Why?
Conclusion
The conclusion is usually the shortest part of a traditional book review, which usually contains:
A summary of your thoughts about the book as a whole
Your reader recommendation
Remember that unless you're writing a book review for a pre-existing publication, there are no rules that you need to follow. This traditional format can be adapted to suit your own style, the book you are reviewing, and your audience.
Also Read : BEST FICTION BOOK REVIEWS
#2. Social Media Book Reviews
Book reviews posted on social media tend to have a more relaxed tone than a traditional book review. Again, there are no set rules, but here are a few guidelines and suggestions for posting reviews on platforms like Instagram and Facebook.
Include an eye-catching image
This is essential on Instagram, but whatever social media platform you're posting on, including a great photo will draw people in to read your review.
In the Instagram world, photos of books taken directly from above are called 'flat lays.' You can keep it simple and just snap the front cover, or you can get creative and shoot your book flat lay against an interesting backdrop or include items related to the story.
Break up your review into short, bite-sized paragraphs
This rule applies to most web content, but it's even more important on social media, where everyone competes for your reader's attention.
Big blocks of text are much harder to follow and a sure-fire way to lose your reader's attention before they even get started. Instead, stick to short paragraphs of one, two, or three sentences, and include spaces between each one.
Know your character limit
At just 280 characters, Twitter is by far the stingiest of the major social media platforms when it comes to the length of posts. That's why most people choose platforms like Instagram or Facebook for book reviews. That being said, you can still use Twitter as a way of linking to them once they go live.
Instagram is considerably more generous with its 2,200-character limit, but if you have a lot to say about the book you're reviewing, it can still be limiting.
If you want to post a more comprehensive review on social media, Facebook is your best bet; they have an upper limit of 63,206 characters.
Whichever platform you post on, remember to factor any hashtags into your character limit too.
Book reviews on social media perform better when sentences are concise. This helps to combat the character limit issue I mentioned above and gets your point across quickly, without the fluff.
Readers on platforms like Instagram and Facebook flit from post to post, so if you don't say what you mean in as few words as possible, you'll risk losing your audience altogether.
Don't be afraid of emojis.
Love them or hate them, emojis convey mood and emotion where words can sometimes fail us. They also add an extra visual element to a post, help to break up blocks of text and keep the tone informal.
Of course, there's no rule that you have to include emojis in your social media book reviews, but if you're already comfortable using them elsewhere, consider incorporating them here too.
Star ratings instantly tell your audience whether you loved the book or not before they read a single word of your post. It's also another visual element to help draw your audience in to find out more.
I've already touched on spoilers above, but it's essential to avoid them on social media book reviews. That's because unsuspecting users are scrolling from post to post on these platforms with no way of knowing what's coming next. As a result, it's very easy to read something you can't unread.
Consider tagging the author and publisher.
But ONLY do this if you enjoyed the book and your review is favorable. It's not good online etiquette to tag in the creators if you're posting a scathing critique; it's mean-spirited, and it could lead to a social media squabble, which the internet has enough of already.
#3. Goodreads and Amazon Book Reviews
Both Goodreads and Amazon allow anyone to upload a review of any book, so they're great places to get started if you're new to the reviewing world. Plus, you can post more in-depth and lengthy reviews than you can on social media platforms.
There are endless ways to write reviews for sites like these, but if you're looking for a bit of inspiration, here's a good template that will help you to flesh out your ideas.
Sites like Goodreads and Amazon usually ask for a 1-5 star rating before writing your review. 3 is your baseline which translates to "pretty good." It can be tempting to rush straight in for a 5 star if you loved a book, but where possible, try to reserve this rating for books that really blow you away.
Reviews on these sites appear directly under the book listing, so generally, there's no need to mention the author, title, or publishing details. Instead, you can dive straight into a quick overview of the plot, using the official publisher's summary to help you if needed.
Avoid revealing any significant details or spoilers, but include enough to outline the story and give context to the rest of your review.
Talking about how the book made you feel is a good place to start. Did you learn something you didn't know before? Was it a page-turner or a hard slog? Were there any twists you did or didn't see coming? Mentioning the existence of a plot twist is usually deemed ok, as long as you don't reveal what it is.
Next, examine the book's various elements, including the characters, setting, and plot, using examples. You might even want to include some direct quotes from the book, as long as they don't give too much away.
Just like the traditional book review format, conclude it with a summary. Are you glad you read it? Who might enjoy this book, and who should avoid it?
#4. Listicle Book Reviews
Listicles are articles and blog posts structured like a numbered list. An example from the book review world is "10 reasons why you need to read X by X".
These types of reviews are particularly well suited to blog posts, as they're an excellent way to encourage people to click on your link compared with a less attention-grabbing traditional format.
That being said, listicle book reviews tend only to work if your feedback is positive. Using this format to review a book you hated risks alienating your audience and coming across as harsh and judgemental. Less favorable reviews are better presented in a more traditional format that explores a book's different aspects one by one.
#5. An Essay Style Analysis
An essay-style review isn't technically a review, as it delves much deeper into the work and examines it from multiple angles.
If you're not limited to a word count and want to dissect an author's work, then an in-depth essay-style analysis can be a great addition to your blog. Plus, they're generally written for people who have already read the book, so there's no need to worry about spoilers.
But when you're writing more than 500 words about a book, it can be easy to ramble or go off on a tangent. Here's an example format to keep you on track:
Introduction
Include the author's name, the title of the book, and the date of publication.
Is the book a standalone novel or part of a series?
What made you choose this book in the first place? Have you read any of the author's previous work?
Describe the cover. Does it draw you in? Is it an appropriate representation of the book as a whole?
Set the Scene
Include an overview of the plot.
Did you have any expectations or preconceived ideas about the book before you read it?
Your Review
Discuss the following elements one at a time. Use quotes or direct examples when talking about each one.
Setting

Describe the geographical location, the period in time, and the environment.
Is the setting based on reality or imagination?
How does the setting help to add mood and tone to the story?
Characters

Give an overview of the main characters and their backgrounds.
Plot

Discuss the significant plot points in the story in chronological order.
What are the conflicts, the climaxes, and the resolutions?
Literary Devices

How does the author use literary devices to bring meaning and life to book?
For example, discuss any elements of foreshadowing, metaphors, symbolism, irony, or imagery.
Themes

What are the overall themes and big ideas in the story? For example, love, death, friendship, war, and coming of age.
What, if any, are the morals within the story?
Are there any underlying or less prominent themes that the author is trying to portray?
Your Opinion
Which elements were successful, and which weren't?
Were the characters believable? Did you want them to succeed?
In the case of plot twists, did you see them coming?
Are there any memorable scenes or quotes that particularly stood out to you? If so, why?
How did the book make you feel? Did it evoke any strong emotions?
Did the book meet your preconceived expectations?
Were you satisfied by the ending, or did you find it frustrating?
Conclusion
Summarise the plot and theme in a couple of sentences.
Give your overall opinion. Was the book a success, a failure, or something in between?
Include a reader recommendation, for example, "this book is a must-read for anyone with a love of dystopian science fiction."
Include a star rating if you wish.
#6. Create Your Own Book Review Template
If you plan on becoming a regular book reviewer, it's a good idea to create your own unique template that you can use for every book you review, whether you're posting on a blog, website, or social media account.
You can mix and match the various elements of the review styles above to suit your preferences and the types of books you'll be reviewing.
Creating a template unique to you helps build your authority as an independent reviewer and makes writing future reviews a lot easier.
Conclusion
Writing book reviews is a great way to get even more out of your reading journey. Whether you loved or hated a title, reviewing it will help you remember and process the story, and you'll also be helping others to decide whether or not it's worth their time, too.
And who knows, you might fall in love with writing book reviews and decide to pursue it as an additional source of income or even a new career!
Whatever your book reviewing plans and goals are, I hope the templates, tips, and ideas above will help you get started.
Do you have any advice for writing a great book review? Let me know in the comments below!