Medieval historical fiction is one of those captivating genres that transports us into another world; in this case, a world filled with castles, knights in shining armor, and damsels in distress.
But there's more to medieval historical fiction than these Eurocentric themes; civilizations worldwide existed throughout the Middle Ages, and each has its own fascinating stories to tell.
In this article, I'll give you a rundown of some of the very best medieval fiction books around. Some fit the traditional 'castle' narrative, but others take us to different parts of the globe and provide a glimpse of what life might have been like outside the prevailing West.
Best Medieval Historical Fiction
1. The Forty Rules of Love: A Novel of Rumi by Elif Shafak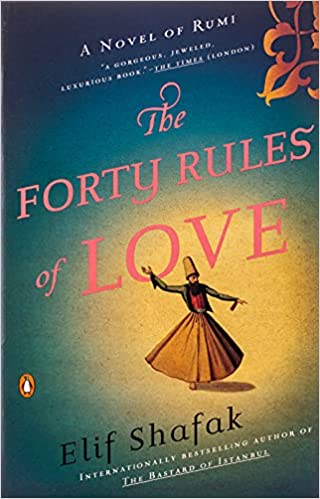 In the present day, Ella Rubinstein has an easy life, with her three teenage children, her loyal husband, and her comfortable home. Yet something inside her is missing, like a void in her soul which longs to be filled.
Then one day, she stumbles across a manuscript that transports her back into thirteenth-century Persia, and everything begins to change. The manuscript tells the story of Islamic poet Rumi, and his spiritual teacher, Shams of Tabriz. Ella becomes transfixed by these tales, and although they're separated by centuries, she feels deeply connected to Rumi; despite his perceived success, he always felt something was missing, too.
As she makes her way through the '40 rules', nuggets of ancient wisdom from Shams, Ella learns some life-changing lessons as her own inner wisdom unfolds.
2. The Mapmaker's Daughter by Katherine Nouri Hughes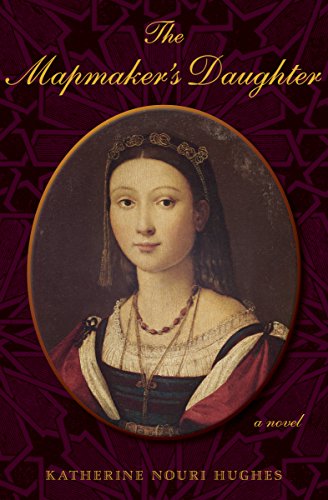 It's the sixteenth century at the very height of the mighty Ottoman Empire, and Cecilia Baffo Veniero has been kidnapped from her home in Venice. She's taken east to the seat of the kingdom, where she's summoned to marry the future Sultan, Selim II.
Now, she's about to become the most powerful woman in the empire, but to do so, she must shed her old name and take on her new title; Nurbanu.
The Mapmaker's Daughter is an account of Nurbanu's life at the very pinnacle of power. Told from her deathbed, she describes the events that shaped her extraordinary story, from the early days of her succession to the throne to her careful orchestration of her son's own rise to power. This is the tale of the achievements, success, mistakes, and regrets of one of the most powerful women who ever lived.
3. The Vatican Princess by C.W. Gortner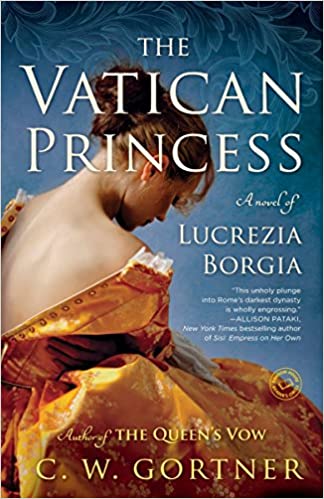 Lucrezia Borgia was the notorious daughter of Renaissance Pope Alexander VI, the first Spanish pope to ascend to power. History paints her as a beautiful yet heartless woman, using her feminine charms for nefarious deeds and showing mercy to few.
But was she as ruthless as she's portrayed? Or was she merely a tool in her father's evil playbook, struggling to survive the best she knew how?
In The Vatican Princess, we journey with Lucrezia through the early days of her opulent youth, in the lavish palaces of Rome, to her failed marriages and complex relationships with her father and brothers. Told from a whole new perspective, this is a fascinating story of her family's relentless pursuit of power and control.
4. Company of Liars by Karen Maitland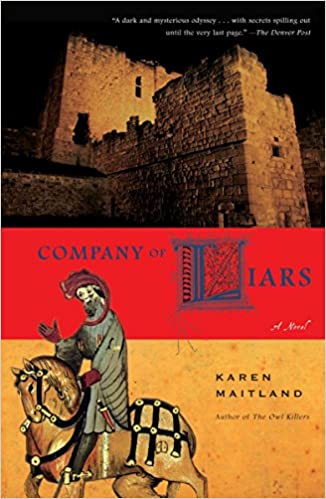 It's the middle of the fourteenth century, and the Black Plague is devastating Europe. Faced with inconceivable danger and gripped by constant fear, a twist of fate leads nine strangers together as they try to outrun their almost certain deaths.
Every one of them holds a secret, from the mysterious, silent child Narigorn, to the one-armed recounter Cygnus. Not even their leader Camelot is everything he seems. But one of the guards has a secret far darker than any other, one which is pulling them towards a fate far worse than they could have imagined.
5. Empress by Shan Sa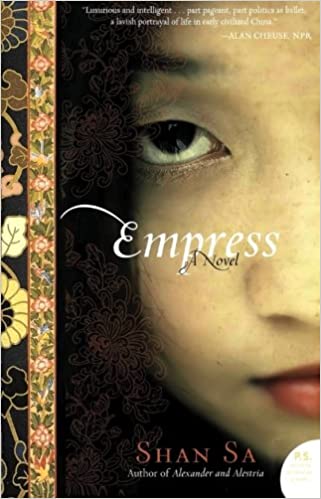 This is the story of China's first and only female emperor, the notorious Empress Wu. She rose to power during the seventh century Tang dynasty, yet her story has humble beginnings as a young girl at the lowest ends of the societal hierarchy.
After entering the women's imperial gynoecium, she found herself in a new world of brutal violence, criminal masterminds, and wicked seduction. Yet through her sharp mind and persistent nature, along with her friendship with the heir to the throne, she rose through the ranks to become the most
the most powerful woman that China has ever seen.
Yet history paints an unfavorable picture of this complex and ambitious empress, but as this book argues, the patriarchy has tainted her image. This is the untold story of a misrepresented woman whose remarkable ascension to power ushered in a brand new era for Chinese civilization. She brought food to the starving, peace to the battlefields, and global connection to the once-isolated regions of the east, and her influence remains to this day.
6. Pillars of Light by Jane Johnson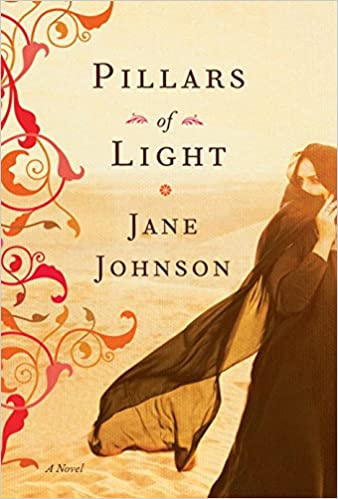 It's the middle of the twelfth century, and the Syrian city of Akka will soon become engulfed in a bloody war. Saladin's army has captured Jerusalem, and it's only a matter of time until his army marches its conquest northwards. But Nathanial and Zohra are blissfully unaware. The Jewish/Muslim couple is about to fall in love, and in their minds, nothing can come between them.
Meanwhile, thousands of miles away in England, a foundling boy named John Savage has finally made his escape from a life of torture and cruelty. Alongside his mysterious friend 'The Moor,' he joins a band of criminals traveling through the countryside claiming to be spiritual healers.
But in this time of the Third Crusade, fate soon sends them in a new direction. Richard the Lionhearted is marching his men into Akka, and the lives of people who never would have met are about to become intertwined forever.
7. Watermark by Vanitha Sankaran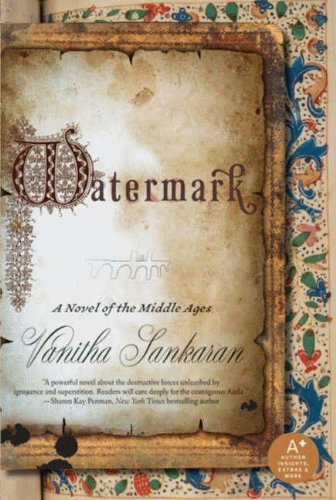 It's 1320, and in a small French village, a young mute girl named Auda lives a lonely life shut away from the outside world. The other villagers, in their ignorance, believe she is cursed, and so for her entire life, she's been met with fear and suspicion.
But as the daughter of a papermaker, Auda finds solace in the written word. Books give her strength, feed her soul and transport her to a place where she can be free. But her dark reality is always waiting for her at the bottom of the page, and as she blossoms into a young woman, danger looms like never before.
Now, she has no choice but to flee from the only place she's ever called home. She's about to embark on a journey that will not only save her life but teach her how to truly accept herself for who she really is.
8. Illuminations by Mary Sharratt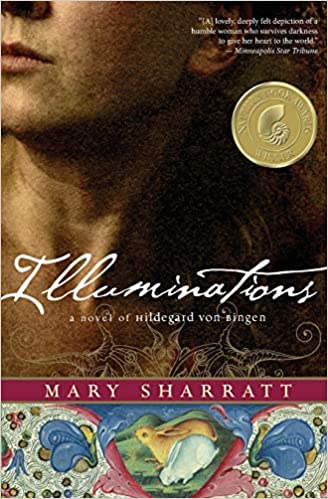 Born in medieval Germany, Hildegard von Bingen was one of the most remarkable women of her time. Known after her death as Saint Hildegard and the Sibyl of the Rhine, she was many things during her lifetime; a healer, a musician, a composer, and a Benedictine abbess, just to name a few. She was also a mystic, and at the tender age of eight, she was offered up by her family to the Church and forced to spend the rest of her youth in silent contemplation.
With no contact with the outside world, Hildegard poured herself into her books. She learned about the natural healing wisdom of herbs and studied music, and with the support of her sisters in the abbey, she eventually broke free from submission to become one of the most influential female forces of the middle ages.
'Illuminations' is an exploration of what life might have been like for Hildegard von Bingen, a woman who, against all odds, found wonder, beauty, and magic in the world and exposed it for all to see.
9. Hermitage Among the Clouds by Thich Nhat Hanh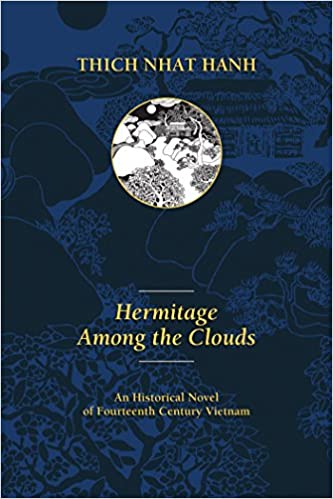 This Vietnamese historical novel is based on the true story of a fourteenth-century princess named Amazing Jewel. It takes the reader on a journey through what her life might have been, beginning from the time she is promised to King Harajit all the way through to her eventual enlightenment.
We follow the princess's transformation from the royal daughter of Vietnam's most revered Zen master king to sister Fragrant Garland in the Buddhist monastery.
Hermitage Among the Clouds is not only a fascinating story of reconciliation, fulfillment, and peace; it also serves as a testament to the beautiful simplicity of the human spirit inside of us all.
Conclusion
These medieval historical fiction novels take us on a journey through time into the Middle Ages, when civilizations around the world were on a quest for discovery and enlightenment against a backdrop of bloodshed and suffering.
Some of these stories are based on historical facts, and others are rooted in the imagination, but they all show us what life might have been like during this turbulent time.
I don't know about you, but despite the many problems in our world today, I'd still choose to live in the 21st century rather than the middle ages. These books are a reminder of a brutal time in history and how much we can be grateful for in the modern world.
Are you a medieval fiction fan? If so, do you have any great book recommendations for us? Drop me a comment in the box below!