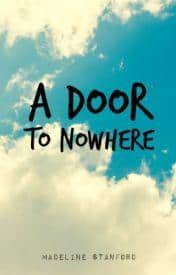 Book Review – A Door to Nowhere
Madeline Stanford (@madelinestanford)
Published on Wattpad
Reviewed by Hayley Anderton
Having read Like Hell by Madeline Stanford some time ago, I was expecting this story to be good, and it didn't disappoint. This book review of A Door To Nowhere shares what I love about the story. It centered around Aurora, whose Grandmother predicts the dates on which the pair of them will die. When her Grandmother's prediction for her death date comes true, Rory starts a countdown to her own death and starts trying to live life to the full.
About Aurora
I expected this story to have a sense of magic and fantasy, but actually, it's more about the characters and how they change. I loved watching the journey that Rory goes on. On her mission to live life to the full, she takes on adventures, gets drunk, and does plenty of other things that she shouldn't. I love that she starts off as a good girl, then she falls from the path and has to figure out how to get back to normal. She's a complex character because though she's likeable in many ways, I was constantly questioning her and her decisions. I like that she's not perfect – that's the whole point of the story, I feel. She doesn't always get it right, but that's okay.
The Romantic Relationship that Keeps A Door to Nowhere Exciting
What I adored about this story is the 'romance' plot line. Rory meets bad boy, Charlie, and the attraction is instant. Even though many times her friends tell her he's no good, Rory doesn't listen, and goes with her heart. What I love is that this story isn't a teen romance where everything ends up well- Rory discovers for herself the difficulties of first love and dealing with boys whose feelings don't equal her own. Charlie's character is evidently not a nice guy, and everyone but her can see it. I like that she's blinded by her feelings – it's an all too familiar experience that every young person goes through. It's little things like this that make the story so raw and so real.
About the Characters
I also liked Rory's dysfunctional family. If there's a family problem you can think of, it applies to hers. She has her crazy Grandma Dorika, a grandpa who is struggling with Alzheimers, parents who seem permanently on the brink of divorce, and a younger brother who is trying to find his place in the world. Not to mention Rory on her crazy-live-life-to-the-full scheme. It's refreshing to find a Young Adult novel that focuses on family as well as friends and romance. The characters are so full of life, that it's hard not to get sucked into all of their stories.
This is definitely one of my new favourites on Wattpad. I would love it if the author got this published some day, but until then, it's available to enjoy on Wattpad!