Whether you're laying by the lake with your favorite book in hand or simply reading riding shotgun in the car, you need a pair of the best reading sunglasses that make your reading experience as enjoyable as possible.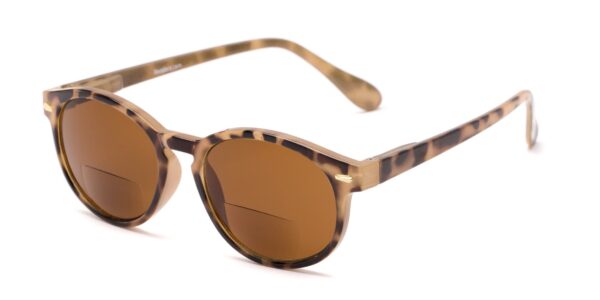 The Drama Bifocal Reading Sunglasses
Our #1 Recommended Sunglass for Reading
These affordable Drama bifocal sunglasses sport a retro-style frame with attractive metal accents. The scratch resistant lenses offer 99% UVA and UVB protection, making them perfect for reading outside, even in the brightest sunlight.
*We earn a commission if you make a purchase, at no additional cost to you.
We've done the research and rounded up our 11 favorite pairs of reading sunglasses, and now your choice is much easier to make.
From the best reading sunglasses for men to the best reading sunglasses that are also bifocals, we have you covered!
Looking for reading glasses? We've got a Buyer's Guide for that, too!
11 Best Sunglasses for Reading
How do I pick the perfect pair of reading sunglasses?
There are lots of factors when it comes to picking a great pair of reading sunglasses, from the glare protection that you desire to the style factor you're looking for.
Our picks for best reading sunglasses really cover it all — from bifocal lenses and multifocal lenses to polarized options and trendy frames!
Truly, you can't go wrong. With our picks, you'll be able to decide which ones are for you. From style to comfort level, we've got you covered.
1. The Drama Bifocal Reading Sunglasses: Best Bifocal Reading Sunglasses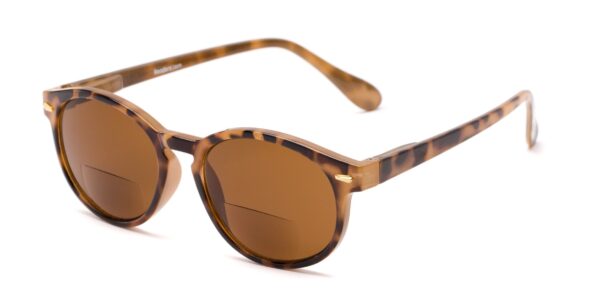 With The Drama sunglasses on your eyes, you'll be reading with bifocal support and in extra style. These round, tortoise-shell bifocal reading sunglasses are tinted for reading outside in the bright sun, and they're perfect for outdoor use.

With 99% UVA/UVB sun protection and aspheric lenses, these reading sunglasses also include flat-top bifocal lenses, a plastic frame, and spring hinges. They're scratch-resistant as well, and the price is hard to beat.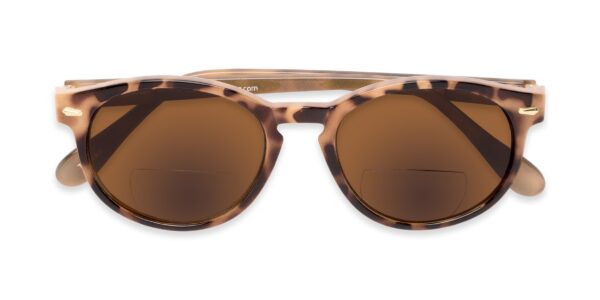 2. The Alex Reading Sunglasses: Most Stylish Reading Sunglasses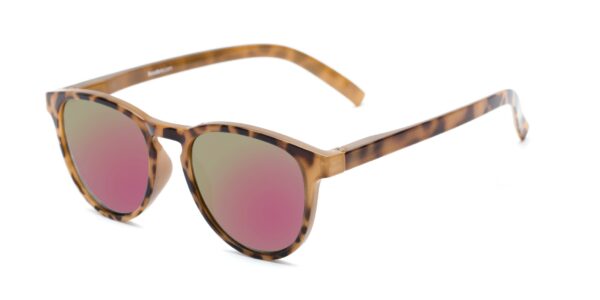 These trendy and mirrored lens readers are so cute, you won't want to take them off! Fashionable blue lenses add an extra step to the sunglasses — the colorful mirroring adds extra UV protection to the lenses themselves.

These scratch-resistant lenses look even better with a good book at their side, and the trendy frames are a great addition to your summer and spring reading wardrobe.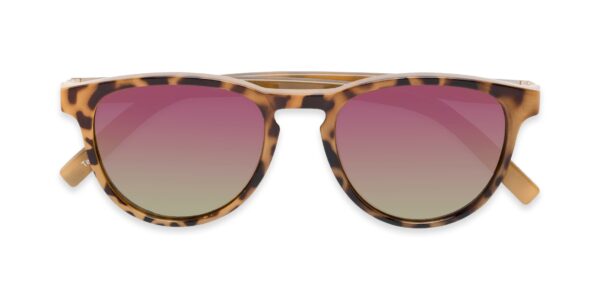 3. The Conrad Reading Sunglasses: Best Aviator Reading Sunglasses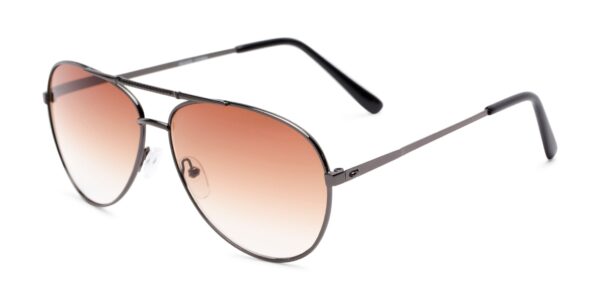 No one would ever guess that these hip, stylish reading sunglasses really had readers in the lenses! With a classic, timeless aviator frame and fully magnified lenses, these reading sunglasses add a touch of cool to every outdoors reading session.

The lenses are a little wider in true aviator-style fashion, and include a metal frame and nose pads to round out the typical aviator style we all know and love. The glasses include a gradient tint and are a great way to protect your eyes while they consume words.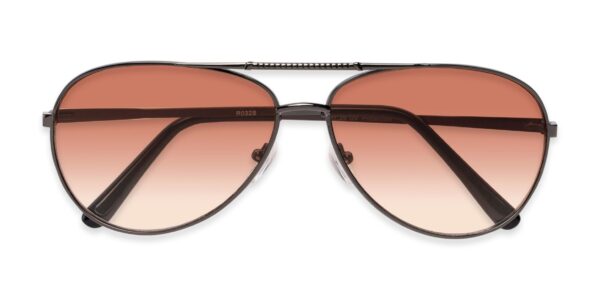 4. The Rush Polarized Bifocal Reading Sunglasses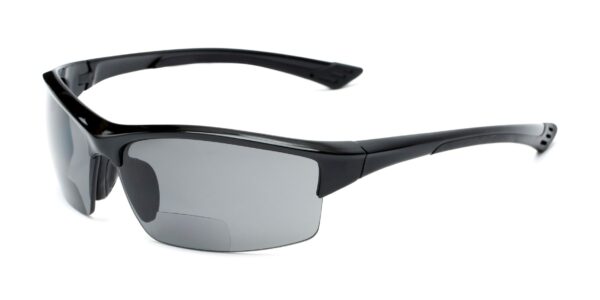 The Best Polarized Reading Sunglasses
These sporty reading sunglasses are comfortable for your temples and for your eyes, with a wrap-around shape that hugs your head and supports your vision.
The polarized lenses push away lens glare, and the flat-top bifocal lenses make them that much better.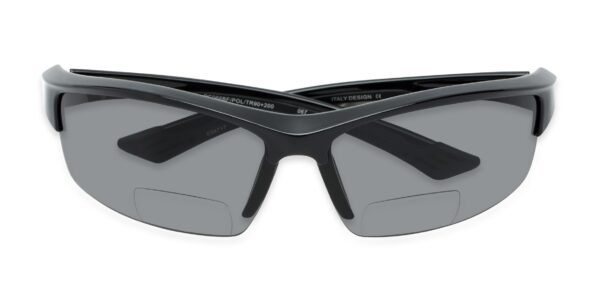 If you're looking for something a little extra, these polarized lenses are a perfect choice. With 99% UVA/UVB protection included, as well as nose pads and a comfy fit and frame, these reading glasses will have you reading without frustration.
The price is elevated from non-polarized lenses, but they make for a great experience.
5. The Roster Bifocal Reading Sunglasses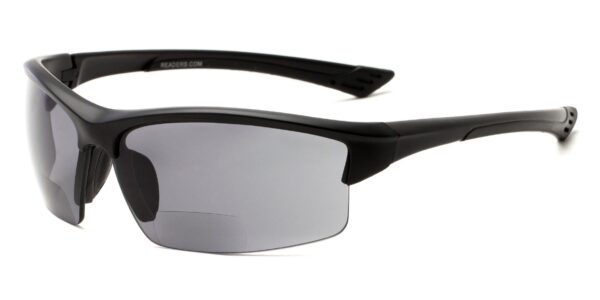 The Best Reading Sunglasses for Men
These masculine reading sunglasses fit comfortably for long days of poolside reading, with bifocals included for that extra touch.
The semi-rimless lenses offer a sporty addition to the glasses, while the included sun protection and lens tint make them a great choice for everything from the golf course to the lake house.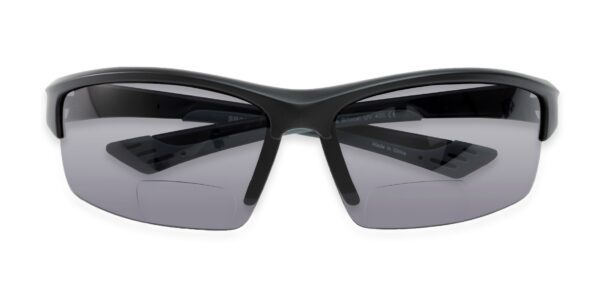 The nose pads offer some extra comfort, and the additional tent adds the right amount of sun protection.
6. The Azalea Reading Sunglasses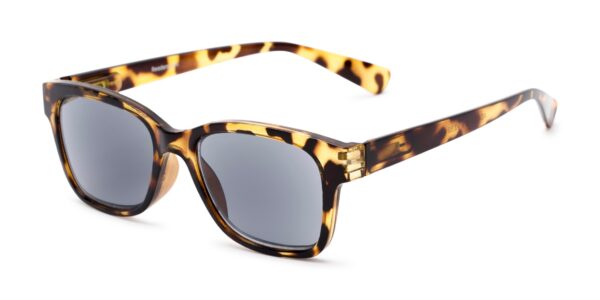 The Best Reading Sunglasses for Women
With a tortoise shell frame and contrasting temples, these trendy, two-tone reading sunglasses are a great choice for stylish ladies that want to read outside in comfort.
The lenses are fully magnified, and 99% UVA/UVB sun protection makes sure that your eyeballs and retinas are protected from the rays of sun beaming down on you and your book.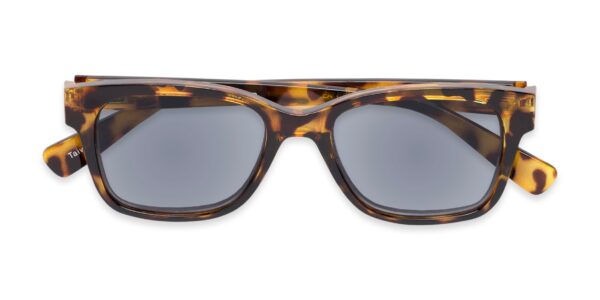 With a cute look to boot, these reading sunglasses are perfect for everything from outdoor reading sessions to driving to the library. What could be better?
7. The Key West Reading Sunglasses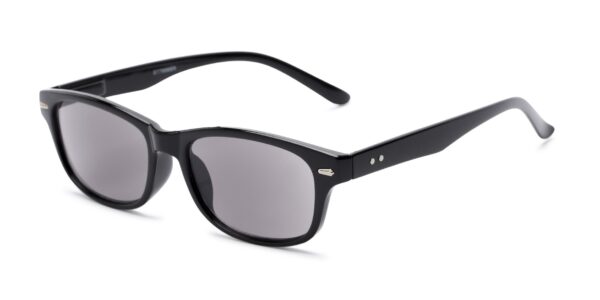 The Best Unisex Reading Sunglasses
If you're looking for a stylish pair of reading sunglasses that can work well on everyone in your home, these classic reading sunglasses are a great match.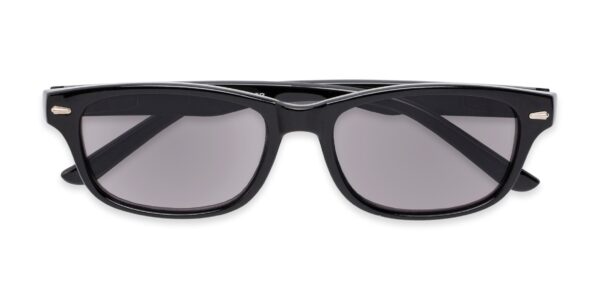 With metal accents and a vintage-inspired design, these frames are unisex and perfect for everyone with a face.
The aspheric and scratch-resistant lenses are great with sun protection, and the fully magnified glasses add some great value to your reading experience.
8. The Avenue Reading Sunglasses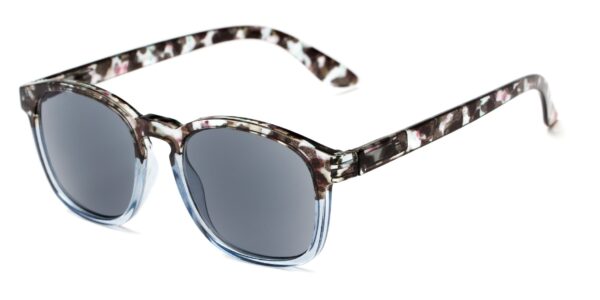 The Best Retro Reading Sunglasses
We all love some vintage feel to our reading experiences — duh! — and these retro reading sunglasses are an easy, inexpensive way to do it.
The two-toned vintage frames and tinted, protecting your eyes from bright sunlight with added UV protection.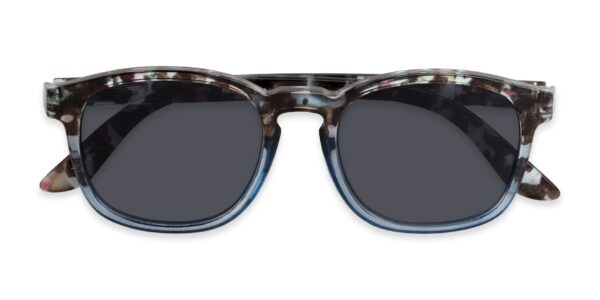 We recommend pairing these glasses with a vintage swimsuit and swimming trunks, and adding a little umbrella to your pool drink just because.
9. The Peace Polarized Magnetic Bifocal Reading Sunglasses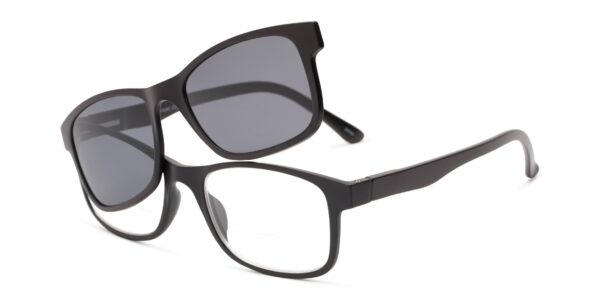 The Best Clip-On/Magnetic Reading Sunglasses
Pretty much everything is better with a magnet, right? These polarized and magnetic bifocal reading sunglasses come with a clip-on piece that turns your glasses into sunglasses in no time.
The glasses and added clip are great for convenience, whether you're reading inside or out.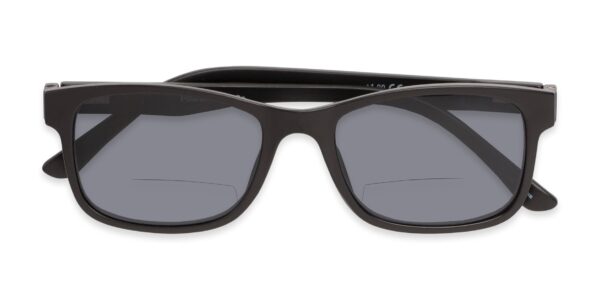 By just snapping on your sun protection, you're all set for every reading (and life) experience that you can think of!
The glasses come with a pouch, so you won't have to worry about keeping up with the polarized, clip-on piece.
10. The Teagan Multifocal Reading Sunglasses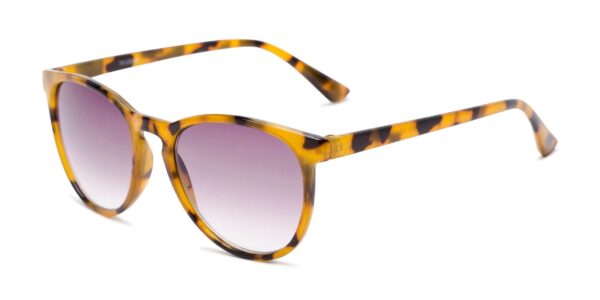 The Best Multifocal Reading Sunglasses
These multifocal reading sunglasses offer an unparalleled wearing and reading experience. With several different viewing areas in the lenses, you'll be able to read, watch, and even take a nap.
The bottom portion of the reading glasses will be your strongest power, while the middle piece allows for intermediate power and the top acts as a place to bring objects into focus.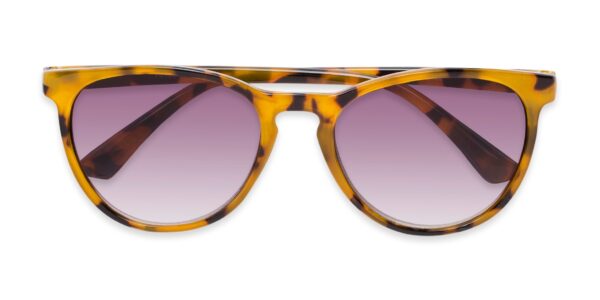 With a trendy style and round lenses to boot, you won't need anything else.
11. The Cosmo Polarized Magnetic Bifocal Reading Sunglasses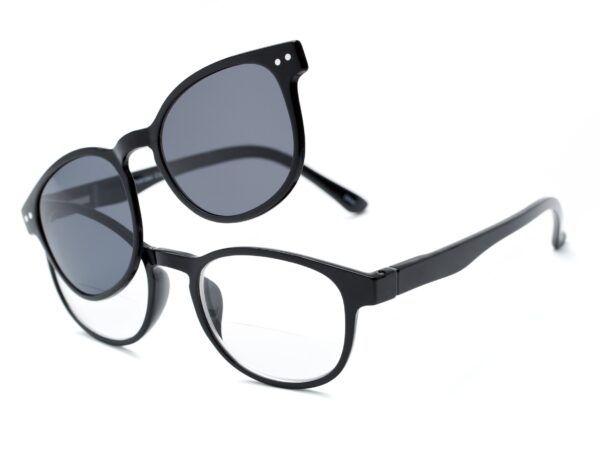 Here's another pair of magnetic bifocals that offer the flexibility of choosing between clear lenses and sunglasses.
No matter which lenses you're using, the classic round style frames look great on most faces, and their timeless design means they'll still be in fashion for years to come.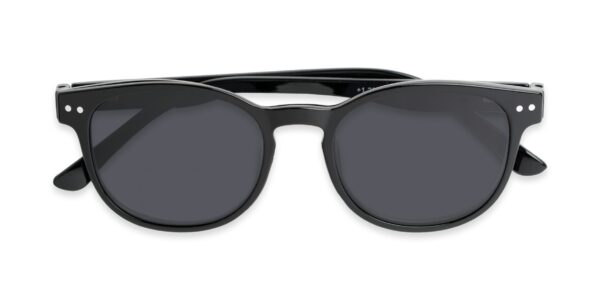 When the sun comes out, and it's time to don your shades, the polarized, tinted front lenses snap on easily and seamlessly onto your bifocals, thanks to the power of built-in magnets. Your eyes are treated to 99% UVA and UVB protection so that you can read comfortably and safely even in the brightest conditions.
And as a bonus, these glasses come with a protective pouch to ensure that both sets of lenses stay flawless and scratch-free.
Fun in the Sun!
Now that you have some great options for reading sunglasses, it's time to start stacking those spring and summer reading lists high!
Whether we can find you poolside with a pair of aviators or reading on a dock with a pair of polarized lenses, we're excited for you and your spring and summer reading days! We'll be right there with you.
What glasses do you love, and what books are on your outdoor reading TBR? Tell us by sounding off in the comments below or tagging us at #HookedToBooks! Now, don't forget the sunscreen. Happy reading!
About the Author
At the ripe old age of 3, Susannah decided that life was just a blank canvas and took Magic Marker to the newly installed carpet in her room just to "see what happened."
She's taken that approach to life since, curious about pretty much everything. She earned a journalism degree from Texas A&M University with the mission of making asking questions and telling stories her life, and since then has done everything from social media strategizing and content creation on the national level to writing a career column for USA TODAY.
Susannah is a high school teacher and yearbook adviser with a huge passion for reading (Harry Potter is her absolute favorite) and is excited to bring another book-loving voice to Hooked to Books.