British crime author Ann Cleeves is a master of intrigue and suspense.
Her page-turning series have sold millions of copies worldwide and inspired the hugely successful TV series 'Vera,' 'Shetland,' and 'The Long Call.'
Cleeves has been writing her gripping crime dramas since her debut in 1986, and in the decades that followed, her career, and her fan base, have gone from strength to strength.
She's written over thirty popular novels, and even to this day, she's still publishing bestsellers.
So, whether you're already a fan of Cleeves' work or you've never read her books before, there's plenty to explore from this talented author.
Ann Cleeves Books in Order
In this post, I'll list everything that Ann Cleeves has ever published, including her beloved series, standalone novels, and short stories.
But before we dive into her impressive bibliography, let's get to know this prolific author a little better.
Who is Ann Cleeves?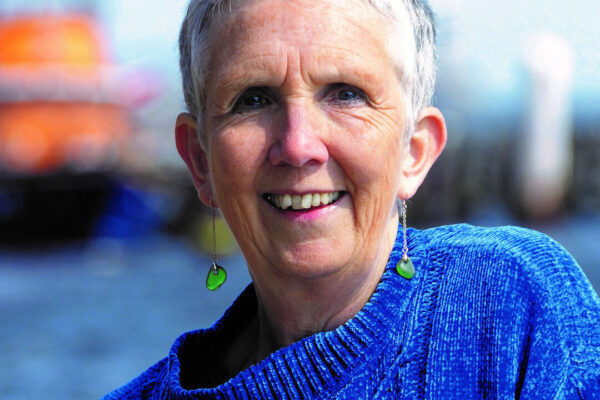 Ann Cleeves was born in Herefordshire, England, in 1954, where she spent part of her childhood before moving to the beautiful county of North Devon.
Yet while she was always an avid reader, Ann didn't start writing until later in her life.
After dropping out of university, she spent much of her 20s and early 30s moving from job to job, sampling many different careers, but never really finding her true calling.
Among her many roles, she worked as a women's refuge leader, a library outreach assistant, and a probation officer. But it wasn't until meeting her late husband while stationed at a bird observatory in the Shetland Isles that Ann began her path to becoming a bestselling author.
Tim, an avid bird watcher, accepted a post as a warden on the remote island of Hilbre. Aside from an abundance of wildlife, they were the only residents, and accessing the mainland wasn't easy.
So, Ann had to find other ways to occupy her time, and her passion for writing was born.
After publishing her first book in 1986, she, Tim, and their two young daughters left Hilbre for Northumberland, a place that would become the setting for many of her future novels.
As the years passed, her career skyrocketed, and she found international fame with various popular crime series.
Her work has received numerous accolades over the last three decades, including the coveted Duncan Lawrie Dagger award for her 2006 novel Raven Black, and the Crime Writers' Association Cartier Diamond Dagger for her incredible contribution to crime fiction.
Sadly, in 2017, Ann's husband Tim passed away, but she still lives in their beloved county of Northumberland, in the picturesque seaside town of Whitley Bay.
And despite writing bestselling novels for more than 35 years, she's showing no signs of slowing down. Last year, she published the critically acclaimed 'The Heron's Cry,' and in September 2022, a brand-new installment of her popular Vera Stanhope series, 'The Rising Tide,' is due to hit the shelves.
The Complete List of Ann Cleeves Books in Reading Order
So, now that we know a little more about this accomplished crime author, let's explore her work.
Ann Cleeves is most famous for her popular series, but she's also published two gripping standalone novels and a large collection of short stories and novellas, too.
In this post, I'll list them all in reading and publication order, starting with her earliest work.
The Palmer-Jones Books
Ann Cleeves' 1986 debut novel, A Bird in the Hand, marked the start of her long and beloved series starring George and Molly Palmer-Jones; a pair of elderly 'twitchers,' or birdwatchers, whose passion for birding takes them all over the English countryside.
Inspired by her late husband Tim and his love of all things avian, Cleeves completed book one while still living on the isolated island of Hilbre.
Categorized as 'birding mysteries,' the stories follow George, a retired civil servant with an unbridled passion for bird watching, and his doting wife, Molly.
In book one, the couple heads to the Norfolk coast in the hopes of spotting some of the rarest birds in Britain. But their sedate getaway is shattered when one of the country's top bird watchers is found dead along the coastal marsh, and suddenly, their hunt for a rare species becomes a hunt for a killer.
Although many readers love this quaint and charming murder mystery series, Ann Cleeves has described A Bird in the Hand as "a flawed first novel."
Yet while it's true that her writing style has evolved a great deal since the Palmer-Jones books, even so, these stories are regarded as classics by many of her fans, so they're well worth a read if you've enjoyed Cleeves' other work.
The Palmer-Jones Books in Reading Order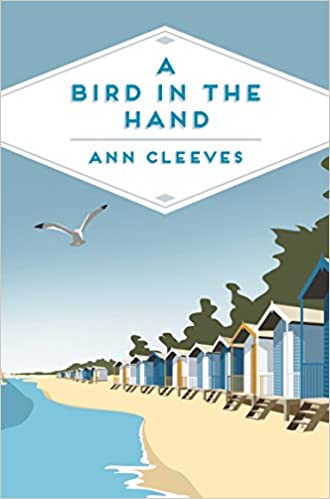 There are eight Palmer-Jones books in total, and to get the most out of the series, it's best to read them in the order they were published, listed below.
The Inspector Ramsay Books
This six-part series is a favorite for many Cleeves fans.
Set in her beloved county of Northumberland, these murder mystery stories have gained a cult following, so much so that the books have become prized collector's items.
The 1990 series debut, A Lesson in Dying, introduces us to the title character and main protagonist, Inspector Stephen Ramsay.
Ramsey is in charge of keeping his quiet village safe, which was an easy task until the murder of the local school's headmaster.
Suddenly, this small-town police officer must catch a deadly killer, but after a string of false leads and missed opportunities, his abilities are called into question.
This book, and the subsequent five novels, are packed with endearing characters, strange occurrences, and shocking plot twists. And together, these elements combine to make one of the most charming murder mystery series ever written.
The Inspector Ramsay Series in Reading Order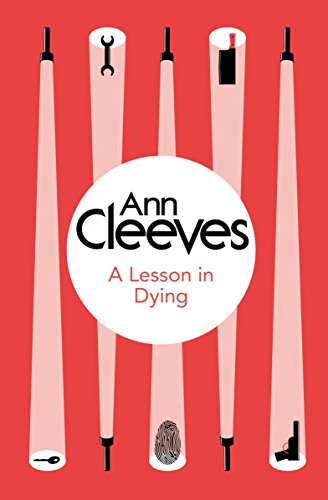 There are six books in the Inspector Ramsey series, and it's best to read them in the order they were published, listed below.
The Vera Stanhope Books
This hugely popular, critically acclaimed series is perhaps Cleeve's most famous work to date.
The stories center around an unlikely heroine, Detective Inspector Vera Stanhope, who has a famously short temper and no time for pleasantries.
But while she's certainly not the most popular person on the Northumberland police force, she's a formidable detective with an unrivaled ability to solve complex crimes.
Even if you haven't read the Vera Stanhope books, you might recognize her name from the smash-hit TV drama 'Vera,' starring actress Brenda Blethyn.
Since the first episode aired in 2011, the show has had audiences around the globe glued to their screens.
Eleven seasons later, it's still going strong, and Cleeve's beloved book series is showing no signs of slowing down, either. The next installment is due to hit the shelves in September this year.
The Vera Stanhope Books in Reading Order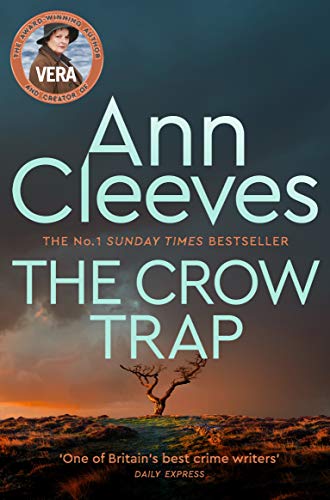 To date, there are nine existing novels in the Vera Stanhope series, along with one short story, 'Frozen.'
You don't have to read Frozen to understand the rest of the series, but it does add extra context, so I've included it in chronological order in the reading list below.
The Shetland Island Books
This critically acclaimed series is set in the Shetland Isles, a subarctic archipelago between Scotland and Norway.
As the most northerly and remote part of the UK, these captivatingly bleak islands are the perfect backdrop for a gripping murder mystery.
The author was inspired by her time spent working at a bird sanctuary on Fair Isle when she was young, and so she decided to make this the home of her iconic protagonist, Detective Inspector Jimmy Perez.
Perez's close-knit community is cut off from the rest of the world, but that doesn't mean life is boring. There's danger lurking behind every corner of these isles, and it's Jimmy's job to keep the locals safe.
The debut novel of the series, Raven Black, was an instant success, earning Cleeves the coveted Crime Writers Association Gold Dagger award for the best crime novel of that year.
Since then, the Shetland Island books have become one of the author's most popular series. They've been translated into multiple languages for a global audience and put these remote subarctic islands on the world stage.
These page-turning reads are much more than just riveting murder mysteries; they're a fascinating insight into what life is like for the people of Shetland (although, in real life, the crime rate is much lower!)
If Jimmy Perez's name sounds familiar, that's because the Shetland Island books have been adapted into a hit BBC TV series called 'Shetland,' starring Douglas Henshall.
The show has been broadcast around the globe, and six seasons in, it's still something of a sensation.
As a result, fans of the show have flocked to read Cleeves' books, earning her a whole new army of dedicated readers.
The Shetland Island Books in Reading Order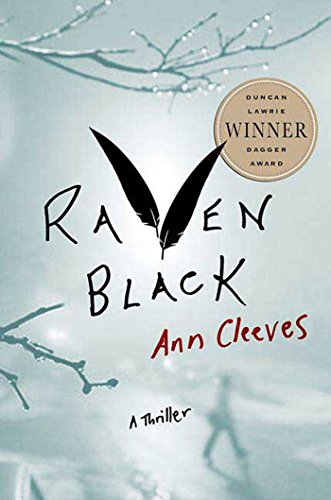 There are eight primary novels in the series, which are intended to be read in the order they were published, listed below.
The author has also written a short story, 'Too Good to Be True,' which follows on from book six, so I've included this in the list, too.
And for those who can't get enough of the series, Cleeves has also penned a companion title, 'Shetland.'
This beautifully illustrated non-fiction book explores the traditions, customs, and history of these islands and shows how the seasons affect the lives of those who live there.
The Two Rivers Books
In the last few years, Ann Cleeves has begun a thrilling new crime series starring North Devon police detective Matthew Venn.
In book one, Venn's estranged father passes away, and he's called back to the strict evangelical community where he grew up to pay his final respects.
But while he's there, a shocking murder takes place, and suddenly, he's tasked with hunting down the killer before he strikes again.
The mystery and intrigue continue in book two, as Venn's once peaceful community is stalked by a vicious serial killer who slaughters his victims in elaborate ways.
Just like many of Cleeves' earlier series, these books inspired a popular television drama. 'The Long Call,' named after book one, was first aired on UK TV in 2021 and has since been broadcast on networks around the world.
The Two Rivers Books in Reading Order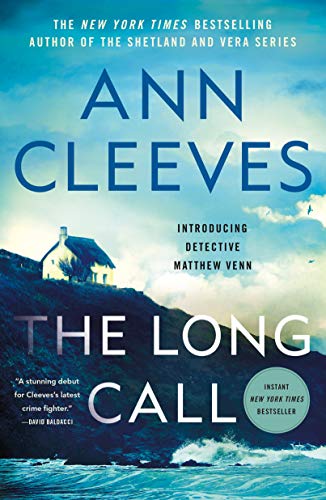 So far, there are two novels in the series, but earlier this year, Cleeves published a bonus short story, The Girls on the Shore, starring protagonist Matthew Venn.
Standalone Novels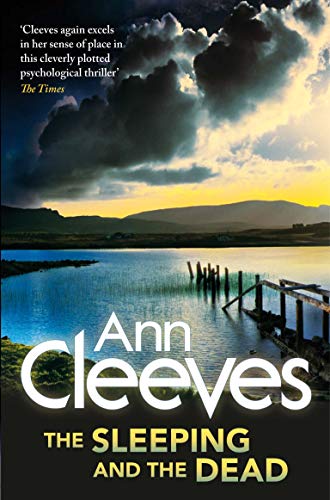 As well as her smash hit series, Cleeves has also published two bestselling standalone titles, which I've listed below.
These tense, psychological crime thrillers are packed with heart-stopping plot twists and contain all the classic elements of mystery and suspense that made this author a household name.
Short Stories
With so many bestselling novels to her name, it's hard to imagine how Ann Cleeves has the time to write short stories, too. But this prolific author has penned a whole host of quick reads over her career, so if you've only read her novels, there's plenty more to explore.
"Good short stories have a force and a clarity which it's almost impossible to achieve in a novel," she explains.
"As a writer, they give me the opportunity to experiment, to play, and to try a new form."
So, if you'd like to read some of Cleeves 'experiments' from over the years, then you're in the right place.
Below, I'll include a full list of every short story and novella the author has published, starting with the earliest.
While they're not all available to buy online, many appear in anthologies alongside the work of other popular crime writers. Cleeves also has her own anthology, the 2014 'Offshore,' which contains a selection of some of her finest work from the list below.
To find out more about how you can get your hands on these short stories, check out the author's official website.
A Winter's Tale (1992).
The Harmless Pursuits of Archibald Stamp (1995)
Sad Girls (2001)
The Plater (2001)
A Rough Guide to Tanga (2002)
Games for Winter (2003)
Owl Wars (2004)
The Midwife's Assistant (2005)
Basic Skills (2006)
Going Back (2007)
The Soothmoothers (2010)
Beastly Pleasures (2010)
The Habit of Silence (2011)
Mud (2011)
Hector's Other Woman (2011).
Drop Dead Gorgeous (2012)
Secrets of Soil (2013)
The Writer-in-Residence (2014)
Stranded (2014)
The Pirate (2014)
The Spinster (2014)
The Starlings (2015)
The Queen of Mystery (2016)
Dreaming of Rain and Peter Lovesey (2016)
The Return (2017)
Moses and the Locked Tent Mystery (2018)
Written in Blood (2020)
Frozen (2020)
Wild Swimming (2021)
Conclusion
Ann Cleeves is one of Britain's most accomplished and beloved crime writers.
If you're new to Cleeve's work, then I hope this post has helped you decide where to begin your reading journey. And if you're already a fan, then perhaps you've discovered something brand new, too!
What is your favorite Ann Cleeves book? Let me know in the comments below!