Alex Rider is a gripping collection of young adult novels by British author Anthony Horowitz.
These adrenaline-fueled adventures follow a teenage spy named Alex Rider, who joins the Secret Intelligence Service, MI6, at just fourteen years of age.
The novels have been a hit with readers young and old since the first book, Storm breaker, was published in 2000.
Since then, that debut novel has been adapted into a feature-length movie, and the entire series has been transformed into a smash hit Amazon Prime Video TV show.
The Alex Rider Books
If you love heart-stopping action and adventure fiction, you'll love the Alex Rider novels.
In this post, I'll list every book in the series in publication order, starting with the earliest.
With each new book, Rider develops his skills as an international spy, and the characters' stories become increasingly intertwined. So, to get the most out of the series, it's best to read them in the order listed below.
Anthony Horowitz's Alex Rider Books in Publication Order
| Sr. No. | Title | Publication Date | Print Length | Publisher | Where to Buy |
| --- | --- | --- | --- | --- | --- |
| 1 | Stormbreaker (2000) | May 21, 2001 | 208 pages | Philomel Books | Amazon |
| 2 | Point Blank (2001) | April 15, 2002 | 224 pages | Philomel Books | Book Shop |
| 3 | Skeleton Key (2002) | April 28, 2003 | 272 pages | Philomel Books | Amazon |
| 4 | Eagle Strike (2003) | February 16, 2006 | 322 pages | Puffin Books | Amazon |
| 5 | Scorpia (2004) | February 16, 2006 | 416 pages | Puffin Books | Book Shop |
| 6 | Ark Angel (2005) | April 20, 2006 | 336 pages | Philomel Books | Amazon |
| 7 | Snakehead (2007) | November 13, 2007 | 400 pages | Philomel Books | Amazon |
| 8 | Crocodile Tears (2009) | November 16, 2010 | 416 pages | Puffin Books | Amazon |
| 9 | Scorpia Rising (2011) | March 6, 2012 | 432 pages | Puffin Books | Book Shop |
| 10 | Russian Roulette (2013) | October 1, 2013 | 384 pages | Philomel Books | Amazon |
| 11 | Never Say Die (2017) | October 10, 2017 | 368 pages | Philomel Books | Amazon |
| 12 | Nightshade (2020) | April 7, 2020 | 432 pages | Philomel Books | Amazon |
1. Stormbreaker (2000)
Ever since his parent's death, Alex has been raised by his uncle, Ian Rider, and growing up under his care has been an adventure, to say the least.
But one day, Alex gets the terrible news that Ian has died in a car accident. The police say he forgot to wear his seatbelt, but the devastated Alex knows his uncle would never be so careless. And when he sees the bullet holes scattered across the car windshield, it's clear this was no accident.
Although he doesn't know it yet, his uncle was killed in the line of duty while working undercover on a top-secret mission for MI6. And now, Alex is forced to enter the dangerous world of espionage for himself.
So, armed with an arsenal of hi-tech gadgets, his first assignment is to stop a sinister plot that could leave every child in the country dead. And he'll need all the skill, courage, and determination his uncle ever taught him to succeed.
2. Point Blank (2001)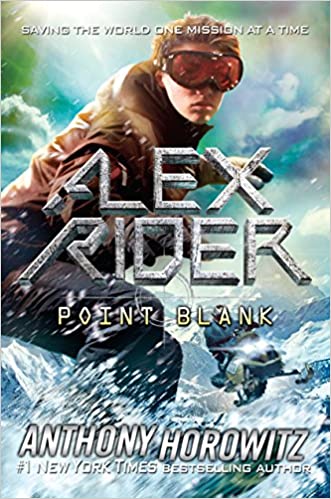 Alex is still adjusting to his life as a secret agent when he's tasked with infiltrating Point Blanc Academy, an elite prep school for wealthy juvenile delinquents.
The academy has seen a string of mysterious deaths, and now, MI6 needs Alex, armed with a fake ID and a myriad of secret gadgets and devices, to find out who is behind the killings.
But something strange has happened to the students; suddenly, they're no longer the wayward rebels they once were. Instead, they're studious and disciplined, and, even more bizarrely, they're completely identical to one another.
Now, Alex must find out the truth behind their transformation, but with enemies lurking behind every corner, he'd better watch his back.
3. Skeleton Key (2002)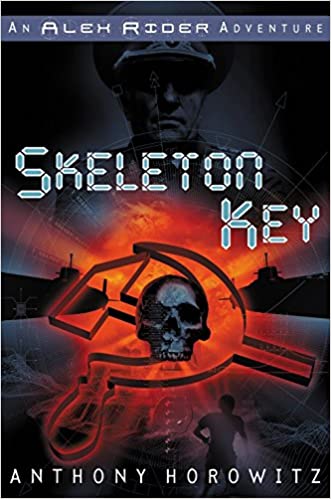 Alex Rider is only fourteen, but he's already faced more danger than most people do in a lifetime.
Yet his next mission makes his previous adventures look like child's play. This time, it's not just MI6 he's working for; it's America's CIA, and they need Alex to take down a man who could destroy America, and the whole world, at the touch of a button.
Russian General Alexei Sarov has nothing to lose, which makes him more dangerous than any enemy he's faced before. At any moment, he could unleash a nuclear weapon that could spell the end of humanity.
And so, this teenage spy embarks on a perilous high-speed chase that takes him from his native England to the tropics of Cuba and the frozen far reaches of northern Russia.
4. Eagle Strike (2003)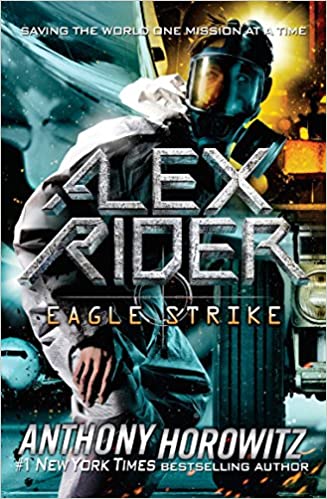 Sir Damian Cray is one of the most revered men on earth. This popstar-turned philanthropist has millions of adoring fans, but none of them know the sinister truth behind his virtuous veneer.
Underneath his fame, fortune, and supreme generosity, Sir Damian Cray has a darker side, and Alex can see right through it.
But if he doesn't expose him soon, Cray will unleash untold destruction that could spell the end for humanity as a whole.
Yet sharing the truth with a world firmly under his spell won't be easy. And this time, Alex won't have the support of MI6 or the CIA to back him up; instead, he'll have to go it alone.
5. Scorpia (2004)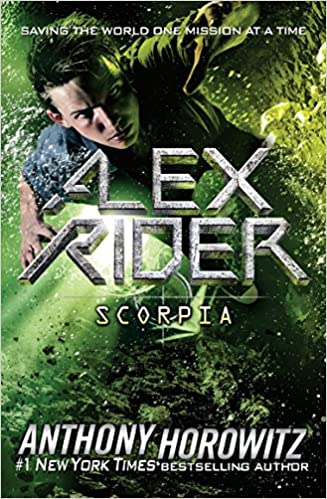 Alex never got the chance to meet his father, and he's often wondered about the kind of man he was. But his illusions are shattered when he discovers that his dad was an assassin for a group named Scorpia, the most deadly terrorist organization on earth.
Scorpia's latest plot, Operation Invisible Sword, could be their most lethal yet, and now, they want Alex to join their group. He has just the skills they need to enact a plot that would leave thousands of innocent people dead, and in return for his help, he'll finally learn the truth about his family's secret past.
Now, Alex must choose his allegiances wisely as he finds himself caught between two of the world's most powerful forces. Will his search for answers lead him into the depths of evil, or will he sacrifice his personal mission and fight for justice with MI6?
6. Ark Angel (2005)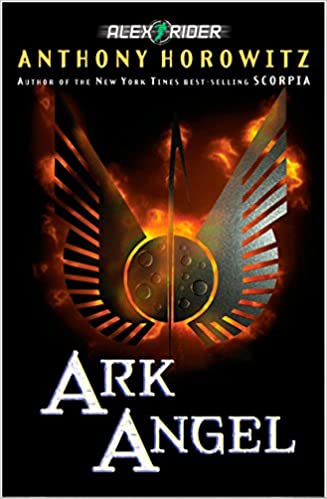 Alex is recovering in hospital after a sniper attack that almost killed him. But even in this elite high-security facility, danger lurks around every corner.
Suddenly, he's tasked with saving a fellow patient from a kidnapping plot, but just like Alex, the patient is no ordinary teenager. He's the son of one of the world's wealthiest men, Nikolai Drevin, whose latest business endeavor is a revolutionary space hotel known as Ark Angel.
But Drevin's project has been slammed by environmental activists. And they including a notorious group of eco-terrorists who will stop at nothing to destroy the project, even if it means killing millions of innocent people down on Earth.
And so, it's down to Alex to stop them before it's too late.
7. Snakehead (2007)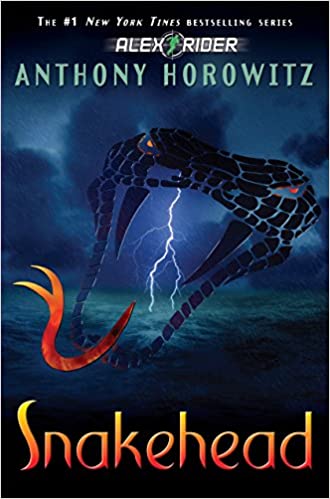 After crash landing in the ocean from outer space, Alex is rescued by a passing sea carrier and taken to the safety of Australian shores.
But, still reeling in the wake of his latest brush with death, he's immediately thrust into his next assignment.
This time, he'll be working for the Australian Secret Service on a mission to gain intelligence from a South East Asian crime ring known as Snakehead.
He's initially reluctant, but then he learns that the agent he'll be working with is his godfather, Ash. Ash was once his father's best friend, and just like Alex, he's an MI6 agent.
Alex can't resist the chance to discover the truth about his mysterious father and finally connect with the family he never knew. But can he really trust Ash? Or does he have allegiances elsewhere?
8. Crocodile Tears (2009)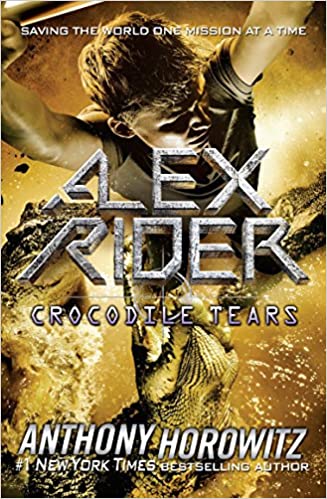 A simple game of poker at a New Year's Eve party takes a terrifying turn when Alex Rider goes head-to-head with millionaire philanthropist Desmond McCain.
This seemingly selfless tycoon has spent millions on his charitable enterprises, but underneath his generosity lies a sinister secret motive. He's figured out that charity is a lucrative business, and the more deadly the disaster, the more money he can make.
And so, he's conspiring to unleash a virus that could wreak havoc on humanity.
Now, Alex must do whatever it takes to stop Desmond and his wicked plans, even if it means putting his own life on the line.
9. Scorpia Rising (2011)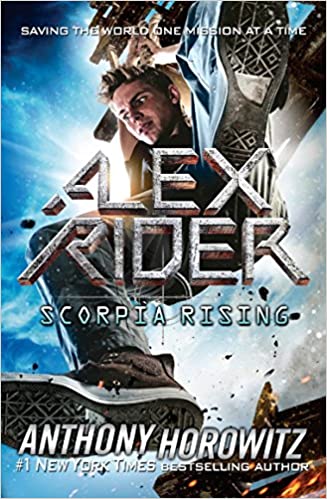 Scorpia is back again; this time, they've unleashed a weapon more deadly than any Alex has seen before.
Julius Grief is a carbon copy clone of Alex, and so he knows exactly how his mind works. He understands his strengths and, more importantly, his weaknesses, and if anyone can outsmart this formidable teenage spy, it's Julius.
But Alex has everything to fight for. It was Scorpia who murdered his parents, and it was Scorpia who almost led him to the dark side. And now, he's determined to put an end to their reign of terror for good.
10. Russian Roulette (2013)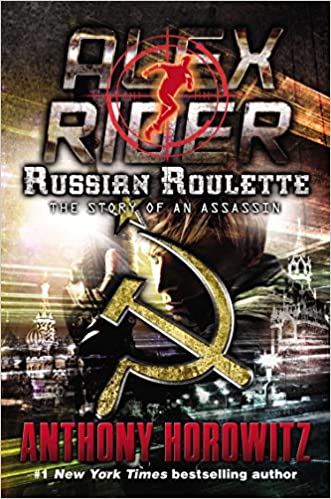 Long before Alex Rider became the world's only teenage secret agent, his father was training and mentoring another young boy, Yassen Gregorovich.
In many ways, Alex and Yassen are kindred spirits, teenage prodigies with abilities far beyond their years. But they're also mortal enemies.
While Alex used his skills to fight for justice, Yassen took a different path. It was Yassen that murdered Alex's uncle, and since then, he's taken countless more innocent lives.
But what made him turn to the dark side, and who will win in the ultimate battle between good and evil?
11. Never Say Die (2017)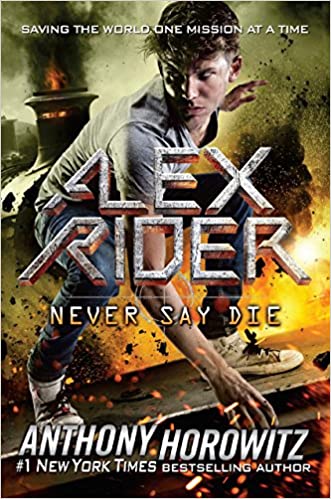 Alex is still grieving after the death of his best friend Jack when he receives a cryptic email that turns his world upside down.
Just three words are all it takes to give him hope that Jack could still be alive, and so, without a moment's hesitation, he packs his bags and boards a plane to Egypt.
But as he embarks on a frantic search for his friend, he discovers that his arch enemies at Scorpia aren't done with him yet. They're concocting a new terror plot, and now, Alex must fight not only for Jack but for countless other human lives.
His mission will take him around the world, from the ancient forts of Egypt to the glittering coastline of the South of France and onwards into the picturesque valleys of Wales.
But can he save his friend and finally uncover Scorpia's secrets once and for all?
12. Nightshade (2020)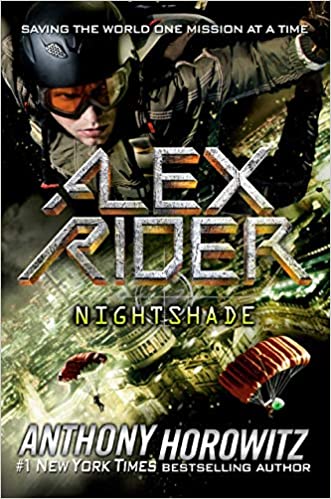 Alex is determined to cut ties with MI6 and finally live a normal life, but first, he must complete one last assignment for the intelligence agency.
This time, they need him to infiltrate 'Nightshade,' a new organization that specializes in training child spies, but unlike Alex, these young rookie agents will become deadly killers.
His mission takes him to a notorious prison in Brazil, but soon after he arrives, something unexpected happens. MI6 is shut down, and now, Alex is forced to take on Nightshade alone.
Conclusion
The Alex Rider series is packed with page-turning, heart-stopping plot twists that will keep you reading way past bedtime.
If you loved the books above and you're looking for more Alex Rider adventures, then be sure to check out the popular graphic novel adaptations. It shines a brand new light on this unforgettable protagonist.
And if you're new to the series, then what are you waiting for?! Follow the list above and start your Alex Rider reading journey today.