Norwegian author Jo Nesbø is most famous for his bestselling Inspector Harry Hole series, but he's also penned five successful children's books, and several popular standalone titles, too.
Who is Jo Nesbø?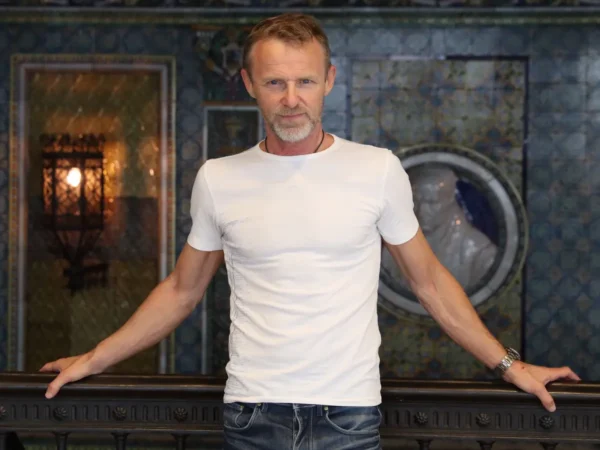 This famous writer is a man of many talents.
As well as being the most successful Norwegian author of all time, he's also the lead singer and songwriter of the popular rock band Di Derre.
Yet while literature and music are clearly Nesbø's number one passions, before he got his first book deal, he graduated from the Norwegian School of Economics and enjoyed a lucrative career as a financial analyst.
Plus, he also had a stint as a star football player before a knee injury forced him to give up the game for less strenuous pursuits.
Still, even to this day, when he's not penning bestsellers and smashing them on stage as a rock star, he's a keen climber, and his appetite for scaling mountains has taken him on countless adventures across the globe.
I highly recommend you check out Jo Nesbø's music, but today we'll be diving into his greatest claim to fame; his books. Jo Nesbø's novels have sold more than 50 million copies worldwide, earning him an international army of loyal fans, young and old.
The Complete List of Jo Nesbø Books in Order
In this post, I'll list every book by Jo Nesbø, from his famous Harry Hole crime series to his hilarious children's stories and gripping standalone novels.
Nesbø primarily writes in Norwegian, but his most popular books have been translated into more than 50 languages for readers worldwide to enjoy. And so, in the lists below, I'll be referring to his works under their English titles. Since many of the English translations have been published under more than one name, to avoid any confusion, I'll make sure to include them all.
So, without further ado, here's a full list of Jo Nesbø's work, starting with the popular crime saga that made him famous.
The Harry Hole Books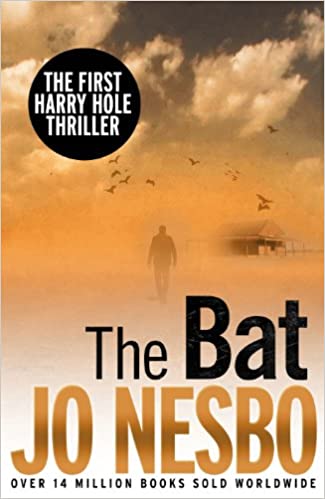 This twelve-part crime thriller series follows tenacious police detective Harry Hole, whose unorthodox approach makes him an outlier in the Oslo police force.
On the one hand, he's the most competent and effective detective on the squad, but on the other, his unconventional attitude makes him a loose cannon; at least, that's how his colleagues feel.
But Harry doesn't care much for what other people think. Using his special style of justice: this lone ranger is determined to make the streets of Oslo safe and ensure the bad guys get what they deserve, even if it means breaking the law.
Yet while Harry Hole is a good cop in his own right, his personal life is in tatters. He's a notorious binge drinker whose penchant for Jim Beam gets him into some sticky situations. And his on-again-off-again relationship with the love of his life, Rakel, is a constant source of anguish and heartache.
But, being the dedicated cop that he is, Harry always puts the job first, no matter what hurdles life throws at him.
Each of the twelve Harry Hole novels is packed with page-turning tension and nail-biting cliff-hangers that take the reader to far-flung destinations around the globe. But while the series is largely plot-driven, it also reads as a multi-layered character study as we get to know Harry's inner turmoils and personal demons that have haunted him throughout his life.
The Harry Hole Books in Publication and Reading Order
If you're ready to explore Jo Nesbø's Harry Hole series, it's best to read them in the publication order listed below.
The Doctor Proctor Books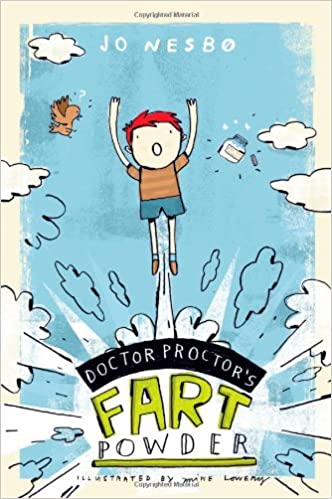 In 2007, Jo Nesbø embarked on a different direction from his usual crime thrillers with this amusing children's book series starring eccentric professor, Doctor Proctor.
Proctor lives in Oslo, where he works on numerous bizarre and extraordinary inventions. Most people think he's wasting his time with his useless innovations, but his young neighbors, Nilly and Lisa, disagree. The children are captivated by his odorless fart powder, and they encourage him to take his unique discovery to the next level.
And so, he develops the cutting-edge 'Fartonaut Powder,' which can propel a person into outer space every time they let one rip.
Despite the naysayers, Doctor Proctor is incredibly proud of his unique invention, and rightly so. His Fartonaut Power gets him and the children out of many dangerous situations, helping them defeat their enemies and save the world on more than one occasion.
Though the series began in 2007, it wasn't until 2010 that the debut title was translated from Norwegian into multiple other languages for a global market. And ever since then, Doctor Proctor's escapades have been popular with children around the world.
These hilarious stories are aimed at middle-grade kids who are ready to begin reading independently. That being said, they're a hit with grown-ups, too, so they're perfect for parent-child bonding time, with a little toilet humor thrown in for good measure.
The Doctor Proctor Books in Publication and Reading Order
Each book tells a new story, but if you want to get the most out of the series, it's best to read them in the order they were published, listed below.
Bubble in the Bathtub/ Time-Travel Bath Bomb (2008)
The Blood on Snow Books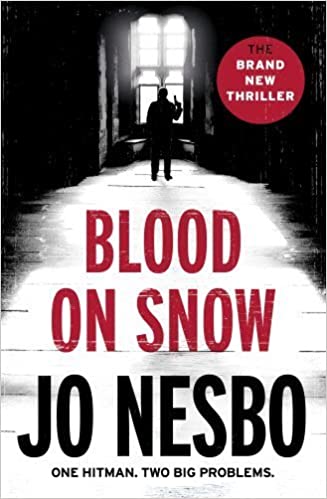 Jo Nesbø originally published these gripping thrillers under the pseudonym Tom Johansen, but in more recent editions, his own name appears on the cover.
In book one, Blood on Snow, we meet hitman Olav Johansen, a ruthless, cold-blooded killer with a softer side.
Olav works as a 'fixer' for one of Norway's most notorious criminal kingpins. But unlike other fixers, he has a heart of gold, and his morals sometimes stand at odds with his murderous missions.
So, when he's assigned the task of bumping off his boss's wife, he faces the biggest dilemma of his career so far. She's the woman of his dreams, so he makes a rash decision, and now, he's running for his life.
In order to survive, he has no choice but to seek help from an evil crime-lord known as 'The Fisherman,' but his new allegiances come at a deadly cost.
In book two, a new protagonist finds himself on the wrong side of The Fisherman's wrath.
Hitman Jon has fled Oslo and made his way to the frozen wilderness of northern Norway, to a town where the sun never sets.
This 'midnight sun' might be a novelty for some visitors, but it doesn't take long for the perpetual daytime to drive Jon to the brink of madness.
And all the while, The Fisherman's assassins are closing in, ready to make their move.
The Blood on Snow Books in Publication and Reading Order
This two-book series is interconnected by the same villain, so it's best to read them in the order they were published, listed below.
Standalone Books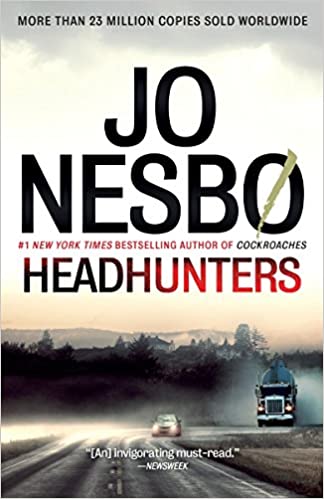 Jo Nesbø has also written several gripping standalone titles which feature all the action, thrills, and adventure as the Harry Hole and Blood on the Snow books.
The author's 2008 bestseller, Headhunters, inspired a 2011 award-winning movie adaptation of the same name, which became the highest-grossing Norwegian film in history.
A few years later, in 2016, rumors of a film adaptation of his celebrated 2014 novel, The Son, began to circulate. Director Denis Villeneuve confirmed that plans were in the works, naming Jake Gyllenhaal as the movie's producer and Channing Tatum as the leading role.
Amongst these standalone crime thrillers, Nesbø has also penned a re-telling of Shakespeare's Macbeth. Published in 2018 as part of the wider Hogarth Shakespeare project, the author places Macbeth in the year 1970, where he works as a police Inspector for a paramilitary SWAT team.
Jo Nesbø's Standalone Books in Publication Order
Since these books aren't part of a series, you can read them in any order you choose.
The White Hotel (2007)
Conclusion
If you love fast-paced crime thrillers with fascinating, multidimensional characters, then you'll adore Jo Nesbø's books.
Have you read any of this captivating author's work? If so, which book is your favorite? Let me know in the comments below!