Thomas Perry is an American author of more than twenty-five fictional suspense novels.
His books have been captivating readers since the 1980s, and even today, at the age of seventy-six, he's still penning best-selling works.
So, if you're looking for a gripping new mystery or thriller to escape with this spring, be sure to check out Thomas Perry's books.
Thomas Perry's Books
Thomas Perry has written three series and multiple standalone titles, and in this post, I'll give you a full list of them all. But before we begin, let's find out a little more about the author himself.
Who is Thomas Perry?
Thomas Perry was born in August 1947 in the town of Tonawanda, New York.
After graduating with a B.A. from the prestigious Cornell University, he continued his studies in English Literature at the University of Rochester. Five years later, he received his Ph.D., but Perry didn't immediately turn his hand to writing. Instead, he spent a year working as a commercial fisherman before becoming an education assistant at the University of California at Santa Barbara's College of Creative Studies.
He continued his career in education for several years, eventually becoming the assistant coordinator of the general education program at the University of Southern California. But in 1982, after several attempts at writing his first novel, his debut book, The Butcher's Boy, was finally published.
Perry exploded onto the literary scene, and the title earned him the coveted Edgar Award for Best First Novel from the Mystery Writers of America. His follow-up novel, Metzger's Dog, was published in 1983 and received similar praise from readers and critics alike. And ever since then, Thomas Perry's career as an author has gone from strength to strength.
But it's not just novels that Perry has turned his writing hand to; he's also written for television. Between 1981 and 1988, he worked on the hit detective series Simon and Simon, as well as the shows Twenty-one Jump Street and Star Trek: The Next Generation. But after the birth of his first child in 1989, he decided to switch gears and become a full-time novelist, much to the delight of his readership around the world.
Today, more than twenty-seven novels later, Thomas Perry continues to write from his home in Southern California, which he shares with his wife and two children.
Thomas Perry's Books in Order
So, now that we know a little more about the man behind the books, let's explore Thomas Perry's bibliography. Below, I'll list every book the author has written to date, including his bestselling series and standalone titles.
The Butcher's Boy is Thomas Perry's critically acclaimed debut title, spawning a hugely popular four-part series of the same name.
In book one, we meet Michael Schaeffer, an anonymous hitman raised to be a self-proclaimed 'Butcher's Boy.' The killing comes naturally to Schaeffer, it's all he's ever known. But after bumping off a Colorado senator, he attracts unwanted attention from the police.
Suddenly, his shadowy employers are spooked. Their vast network of organized crime is in danger of becoming exposed, and a mob war is about to ensue.
The Butcher's Boy Books in Reading and Publication Order
The Butcher's Boy books are interconnected, and the characters' lives evolve and intertwine with each new installment. So, to get the most out of the series, it's best to follow the publication order listed below.
1. The Butcher's Boy (1982)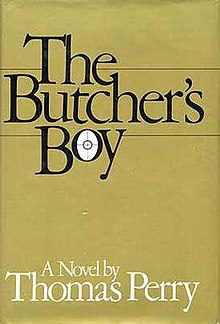 The Butcher's Boy is being hunted by a team of police specialists who are desperate to finally bring him down. Everyone on the force can sense the magnitude of Schaeffer's plan, but it's the Justice Department's youngest, brightest analyst, Elizabeth Waring, who finally uncovers the truth.
The Jack Till Books
Jack Till is a former homicide detective with the Los Angeles Police Department who now works as a private investigator.
When we first meet Jack in book one, Silence, an assignment from his past has come back to haunt him. Six years ago, he helped a restaurateur named Wendy Harper to disappear. Her life was in danger, so he did what he could to make her safe again. But now, her ex-lover and business partner, Eric Fuller, is being charged with her presumed murder.
Knowing that Wendy is somewhere out there, safe and well, Jack knows he must do the right thing and track her down before an innocent man goes to jail. But finding her won't be easy, especially because two professional assassins are also on her trail.
The Jack Till Books in Reading and Publication Order
The two books in the Jack Till series each tell a different story, so they can be read in any order you choose.
1. Silence (2007)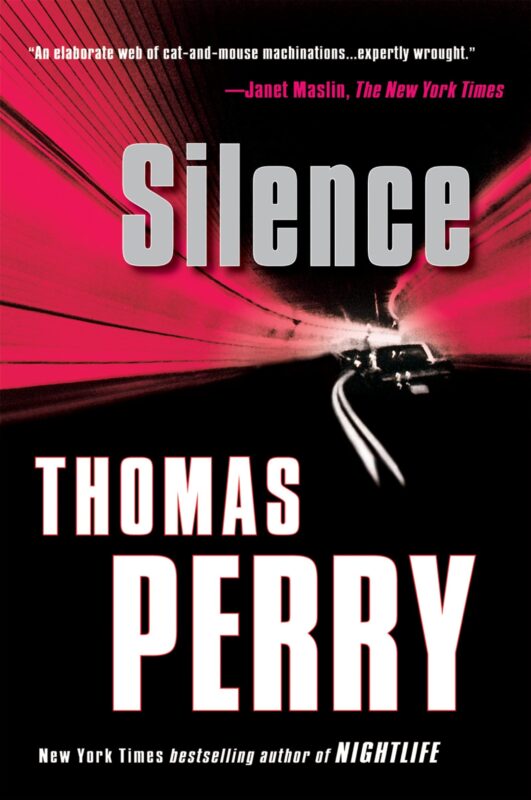 Paul and Sylvie Turner are a pair of tango dancing assassins who always work undercover, but now, someone has revealed their identities. So, they're desperate to double cross their boss before he beats them to it.
The Jane Whitefield Books
Jane Whitefield is a Native American guide who is part of the Wolf Clan of the Seneca tribe. But rather than guide people out into the wilderness on a spiritual quest, she guides them into safety, safety from enemies who want them dead.
Jane provides her clients with everything they need to disappear and start a brand new life. And thanks to her combination of ancient wisdom passed down by her elders, and her modern-day know-how in the criminal world, she can fool her adversaries and always stay one step ahead of her pursuers.
At least, that's what she thought. But one day, she returns home to find ex-cop John Felker waiting for her. After facing accusations of embezzlement, John needs Jane to make him disappear, just like she did for his friend, Harry Kemple.
But as she helps Felker with his request, she walks straight into a cunning trap that could finally bring her to her knees.
The Jane Whitefield Books in Reading and Publication Order
Each book in the Jane Whitefield series tells a new story, so they can be read as standalones. That being said, the characters and their lives evolve and intertwine with each new installment. So, to get the most out of the series, it's best to follow the publication order listed below.
1. Vanishing Act (1995)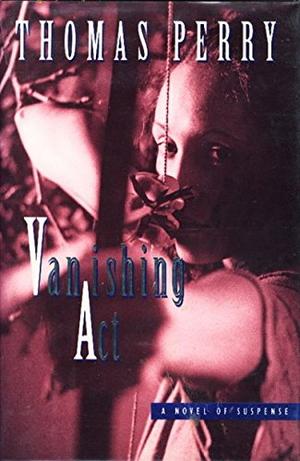 An uninvited guest sends the usually unshakable Jane Whitefield on a hair-raising adventure from the gritty streets of LA and Vancouver to the darkest depths of her own psyche. And her only way out of her nightmare is to call upon the ancient knowledge of her Indian ancestors.
Thomas Perry's Standalone Novels
Alongside his popular series listed above, Thomas Perry also has a large collection of standalone titles to explore.
His latest offering is the 2023 thriller novel, Murder Book. It tells the tale of Harry Duncan, a former cop who is well known for his unconventional methods of policing. So, when a crime wave suddenly sweeps across the Midwest, the region's US Attorney, who also happens to be his ex-wife, calls on Harry for help.
And so, he begins recording every detail of the case in a notebook dubbed 'the murder book.' But as he digs deeper into the investigation, he finds himself squaring up to a criminal enterprise more widespread and deadly than he ever could've imagined. And the closer he treads to the truth, the more danger he, and his attorney ex-wife, are in.
Below, you'll find a full list of Thomas Perry's standalone titles in the order they were published.
1. Metzger's Dog (1983)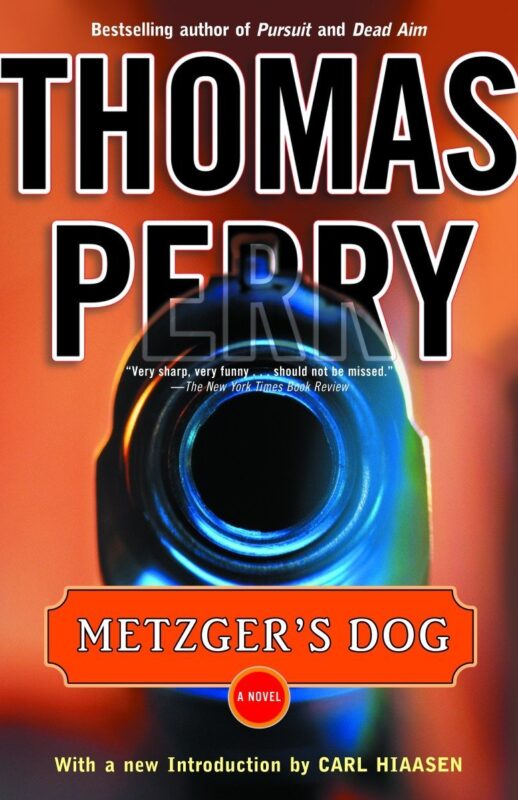 Leroy "Chinese" Gordon is raiding a University of Los Angeles lab on the hunt for some pharmaceutical grade cocaine. But he finds something even more appealing; a CIA blueprint on how to destroy a large city.
And so, with the CIA intelligence in the worst hands possible, agent Ben Porterfield is tasked with minimizing the damage.
Pursuit (2001)
Thomas Perry's Short Story
In 2014, Thomas Perry joined fellow authors of the Bibliomystery series with his short story offering, The Book of the Lion.
1. The Book of the Lion (2015)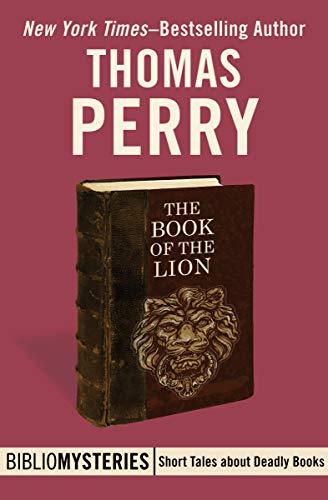 Professor named Dominic Hallkyn receives an anonymous phone call in the middle of the night from someone claiming to possess an ancient manuscript.
Dominic can barely believe it; scholars around the world had presumed the manuscript to be lost. And so, he embarks on a frantic mission to rescue the priceless artifact from its hijacker before it's destroyed for good.
Conclusion
Thomas Perry has a large body of work to explore, and if you love high-octane, suspense-filled thrillers with shocking plot twists, you're bound to enjoy his books.
Are you already a Thomas Perry fan? If so, I'd love to hear your reviews and recommendations. Drop me a comment in the box below!