Bestselling mystery author Margaret Mizushima exploded onto the literary scene in 2015. Since then, the Kansas native has dazzled readers with eight bestselling novels, each one more nail-biting than the last.
Her critically acclaimed Timber Creek K-9 Mystery series began with her debut title, Killing Trail, and this year, she published a brand new installment in the saga entitled Standing Dead.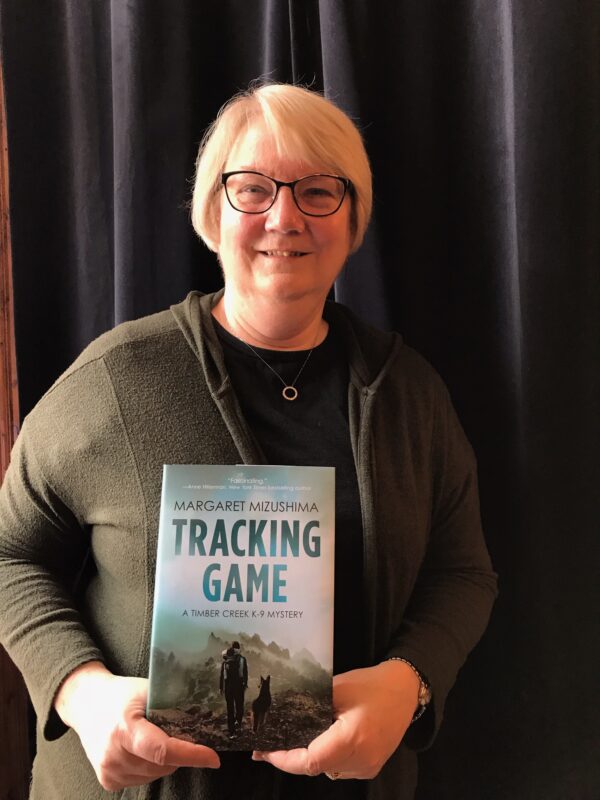 So, there's never been a better time to check out Margaret Mizushima's work. Happy reading!
Margaret Mizushima's Books in Order
Margaret Mizushima has published eight novels to date, all of which form part of her Timber Creek K-9 Mystery series. Alongside these novels, she also has a single short story which was published in an anthology with other authors.
Below, I'll list every one of Margaret Mizushima's works in order. Plus, I'll also include a short summary of each book to help you decide where to begin your reading journey.
1. Killing Trail (2015)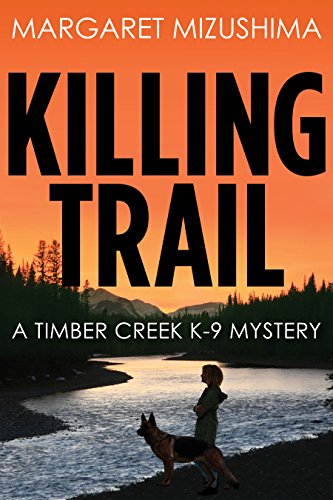 In the picturesque mountains of Timber Creek, Colorado, a young girl has been found dead. The small town is shaken to its core, and it falls to Officer Mattie Cobb and her trusty K-9 police dog Robo to investigate the case.
Assisting Mattie and Robo is the town's veterinarian, Cole Walker. Together, the trio embarks on a mission to track down the killer before he or she strikes again.
But as she delves deeper into the case, Mattie begins to uncover some sinister secrets hiding beneath the surface of the town she thought she knew so well.
Sooner her suspicions turn to Cole's own daughter. Now, it's a race against time to uncover the truth about what happened to the missing girl. If she doesn't act fast, Mattie, and her beloved Robo, could be the next victims on the Killing Trail.
2. Stalking Ground (2016)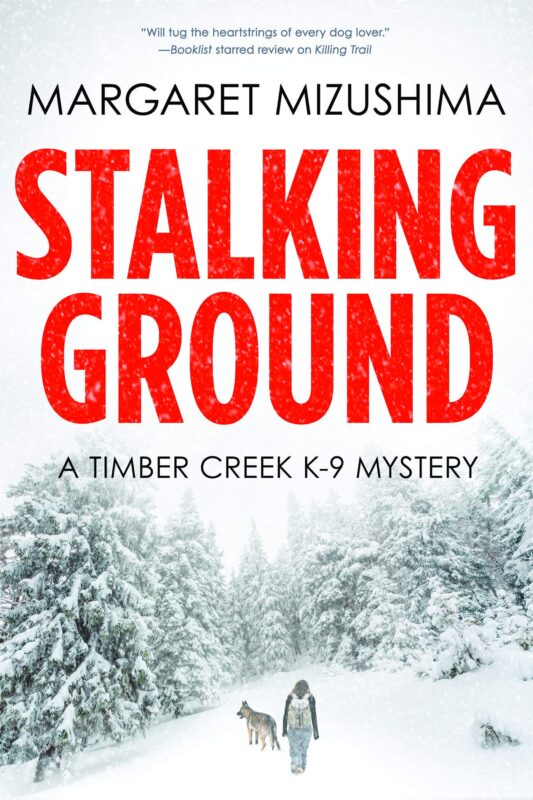 Mattie Cobb and her K-9 companion Robo are thrust into another dangerous investigation when Deputy Ken Brody's girlfriend vanishes into thin air. She was last seen in the mountains which border the small town of Timber Creek. So, Mattie and Robo join the search party and head out into the wilderness.
But by the time they find the body, a brutal snowstorm has broken, and conditions are becoming more dangerous by the minute.
And so, a devastated Ken Brody descends back down the mountain to summon the forensic investigators while veterinarian Cole Walker gathers supplies to survive the angry storm.
Meanwhile, Mattie and Robo are left alone guarding the victim's gravesite. But now, up there in the soaring mountains, the hunters have suddenly become the hunted as the killer closes in.
3. Hunting Hour (2017)
Mattie Cobb is struggling under a dark cloud of depression. And so, she's pushed her on-again-off-again boyfriend, Cole Walker, away while she deals with the demons of her past.
But work won't wait, and Mattie and her trusty dog Robo have been called to investigate the disappearance of a local junior high student.
They soon find the girl's body on a hill behind the high school, but that's just the beginning of a harrowing nightmare in the once-peaceful town of Timber Creek. Soon, another victim disappears; this time, it is the daughter of Mattie's love interest, Cole Walker.
Suddenly, the investigation turns personal as Mattie and Robo embark on a frantic search to find the missing teen. Before long, the whole town is looking for the Walker girl, but even Robo's incredible nose can't find her scent. At least until they head into the woods.
Suddenly, in the middle of the dense forest, Robo sniffs out a clue. But as they follow the trail, they make a shocking discovery that changes everything.
4. Burning Ridge (2018)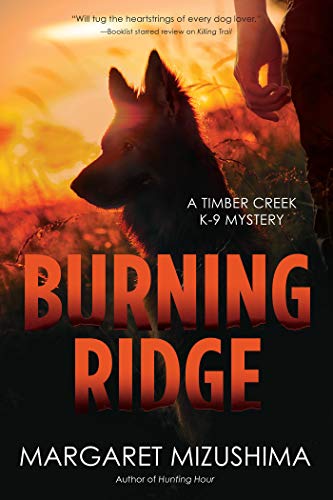 A charred body has been discovered in the middle of the Colorado wilderness. The remains are buried in a shallow grave along the picturesque Redstone Ridge, and Officer Mattie Cobb and her K-9 companion Robo are sent in to lead the grisly investigation.
As Mattie, Robo, and veterinarian Cole Walker search the rugged landscape for clues, they stumble across an even more gruesome scene. There, lying on the ground, are the bones of three more victims; two adults and a child.
And then, in a shocking twist, Mattie falls into the killer's deadly trap. Can Cole and Robo find her before she becomes the next corpse on Redstone Ridge?
5. Tracking Game (2019)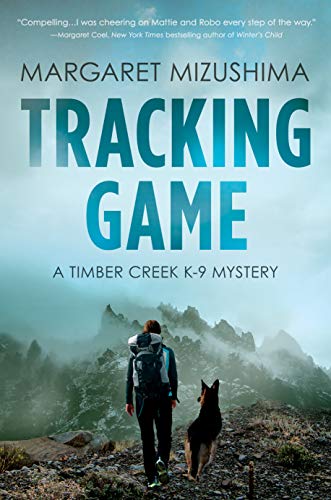 An explosion outside a Timber Creek community dance sends Mattie and Cole rushing to the scene. There, under the blackness of the night, they find an incinerated van.
Lying on the ground next to the burning vehicle is local man Nate Fletcher. But closer inspection reveals a mysterious detail. Nate wasn't killed in the explosion, he was mortally wounded by two gunshots to his heart.
Mattie and Cole leave no stone unturned, but just as they're about to uncover the truth, their inquiries are halted. Mattie and Robo are summoned into the mountains on an urgent mission to save a man who has been shot.
But up there in the mist, there's a dangerous predator on the prowl, and it's got an appetite for fresh blood.
6. Hanging Falls (2020)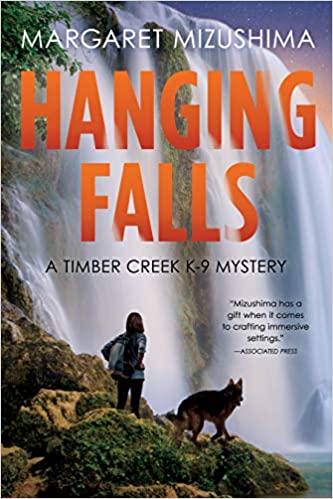 Mattie Cobb and her beloved K-9 assistant Robo are assessing a trail for damage after a recent flood. But out there in the wilderness, they make a grim discovery.
Floating along the edge of a lake is a human corpse. Robo leads the way, following the scent of the suspect until they come face to face with a mysterious forest-dwelling man.
Now, with their prime suspect pinpointed, veterinarian Cole Walker helps Mattie identify the deceased. But things are about to get a lot more complicated as the number of potential suspects grows. And suddenly, Mattie's own mysterious past is brought into the spotlight.
7. Striking Range (2021)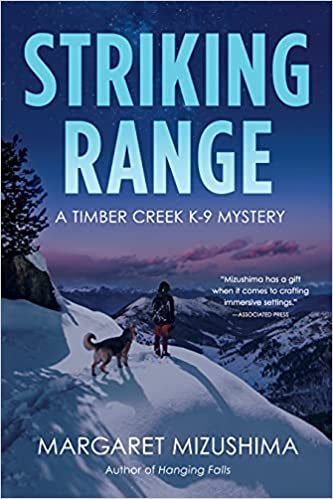 Mattie has joined cold case detective Jim Hauck to interview the man who tried to kill her, the same man suspected of killing her father more than three decades ago.
But when they arrive at the prison to see him, they find him lying dead inside his cell. The only piece of evidence left behind is a mysterious map displaying the familiar landmarks of Redstone Ridge and Timber Creek.
Mattie and Robo usually work alongside Cole Walker. But Cole is busy taking care of a brand new litter of puppies, so Mattie and Robo follow the map and head out into the forest alone.
Yet their quest is cut short when a young woman is found dead at a local campground. The woman has recently given birth, but there's no sign of her baby anywhere. And so, Mattie and Robo embark on a frantic search for the child in the middle of a raging storm.
Yet the plot thickens when Cole suddenly disappears, and now, Mattie and Robo are alone in the wilderness with a cold-blooded killer and no time to lose.
8. Standing Dead (2023)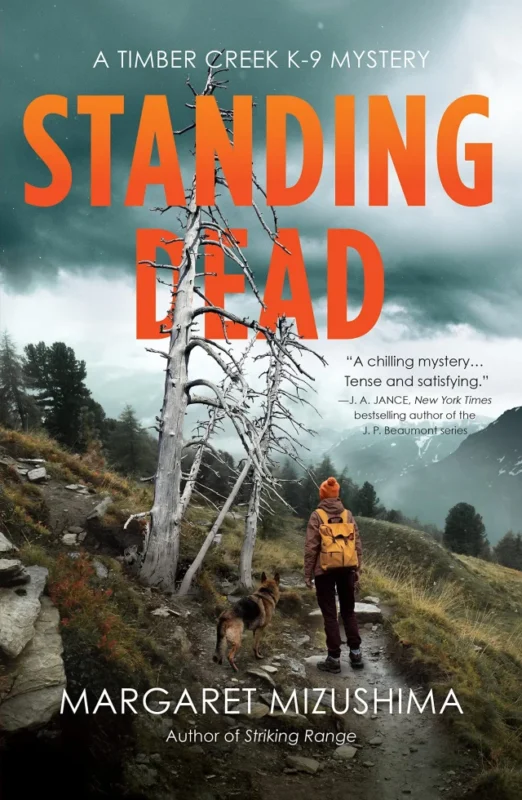 Mattie Cobb has joined her long-lost sister, Julia, on a trip to Mexico. They're visiting their mother, a woman Mattie wasn't even sure existed until a couple of months ago. But when the sisters arrive in Mexico, the woman who gave birth to them is nowhere to be found.
When she gets back to Timber Creek, Mattie discovers a message pinned to her door, leading her and her team to a chilling discovery up in the mountains. A man Mattie knows has been murdered, his corpse tied to a dead pine tree.
Soon, another note arrives, and this time, it's her mother who is next on the killer's list.
9. Crossing Colfax: Short Stories by Rocky Mountain Fiction Writers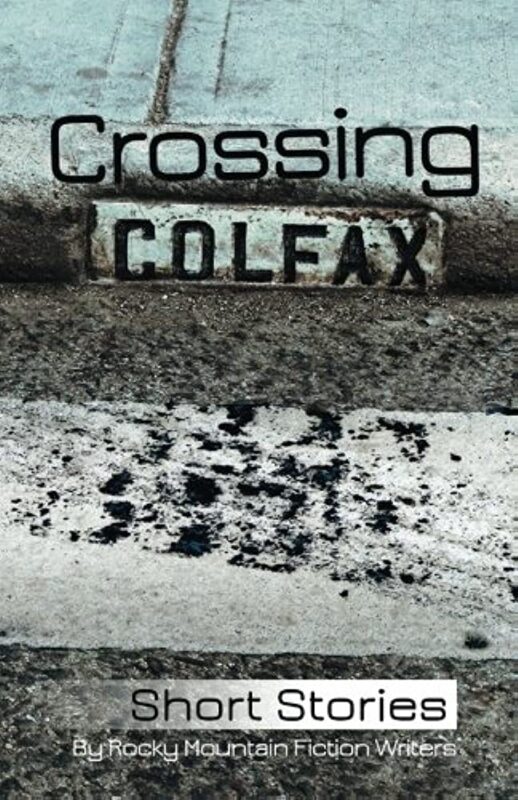 In addition to the eight books in her gripping Timber Creek K-9 Mystery series, Margaret Mizushima has penned a short story entitled Hay Hook. The story appears in this eclectic anthology featuring fourteen other members of the Rocky Mountain Fiction Writers club.
Conclusion
If you enjoy nail-biting thrillers with likable characters and plenty of twists and turns, then you'll love Margaret Mizushima's best-selling Timber Creek K-9 Mystery series.
Are you already a fan of this popular author's work? If so, I'd love to hear your reviews and recommendations. Drop me a comment in the box below!