We're all familiar with classic gothic literature, those macabre tales of death and darkness set against the haunting backdrop of the misty English moors. But what about Southern Gothic?
Southern Gothic takes all the best elements from its transatlantic cousin and transposes them against a backdrop of the American South. But there's more to separate these two genres than simply their settings. While morbid themes abound, Southern Gothic stories often form a social commentary. They include elements of dark humor and irony, setting them apart from traditional Gothic literature.
If you're new to the genre, or you're looking for a little reading inspiration, then you're in the right place. Below, I've put together a list of some of the most beloved Southern Gothic books of all time.
| Sr. No. | Title | Publication Date | Print Length | Author | Publisher | Where to Buy |
| --- | --- | --- | --- | --- | --- | --- |
| 1 | When The Reckoning Comes | August 3, 2021 | 256 pages | LaTanya McQueen | Harper Perennial | Amazon |
| 2 | Midnight in the Garden of Good and Evil | June 28, 1999 | 400 pages | John Berendt | Vintage | Amazon |
| 3 | The Cutting Season | September 17, 2013 | 384 pages | Attica Locke | Amistad Press | Book Shop |
| 4 | Child of God | June 29, 1993 | 208 pages | Cormac McCarthy | Vintage | Amazon |
| 5 | The Little Friend | October 28, 2003 | 640 pages | Donna Tartt | Vintage | Amazon |
| 6 | The Boatman's Daughter | February 11, 2020 | 416 pages | Andy Davidson | MCD X Fsg Originals | Book Shop |
| 7 | Wise Blood | March 6, 2007 | 256 pages | Flannery O'Connor | Farrar, Straus and Giroux; First edition | Amazon |
| 8 | The Heart Is a Lonely Hunter | April 21, 2004 | 368 pages | Carson McCullers | Mariner Books | Amazon |
| 9 | Sing, Unburied, Sing | September 05, 2017 | 304 pages | Jesmyn Ward | Scribner Book Company | Book Shop |
| 10 | If the Creek Don't Rise | August 22, 2017 | 320 pages | Leah Weiss | Sourcebooks Landmark | Amazon |
| 11 | Crooked Letter, Crooked Letter | May 17, 2011 | 272 pages | Tom Franklin | William Morrow Paperbacks; Reprint edition | Amazon |
1. When The Reckoning Comes by Latanya McQueen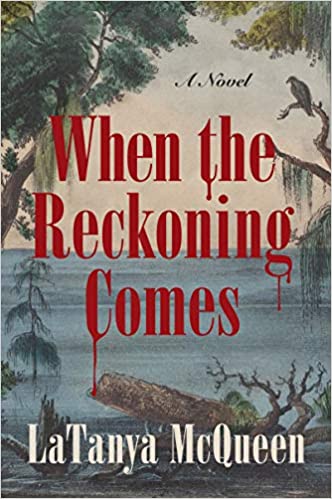 Mira hasn't seen her old hometown in years. She fled the segregated community of Kipsen more than a decade ago, taking with her only dark memories that she's tried so hard to forget.
And while the old plantation remains, now, it's been transformed into a luxurious resort. But despite the glittering veneer, its horrifying history still permeates the ground below.
As Mira makes her way back to her Kipsen, she hopes to reconnect with the lighter side of her long-forgotten past and see the friends she left behind long ago. But some wounds never heal, and her reunion brings her face to face with the darkness that lurks just below the surface of this tired old town.
2. Midnight in the Garden of Good and Evil: A Savannah Story by John Berendt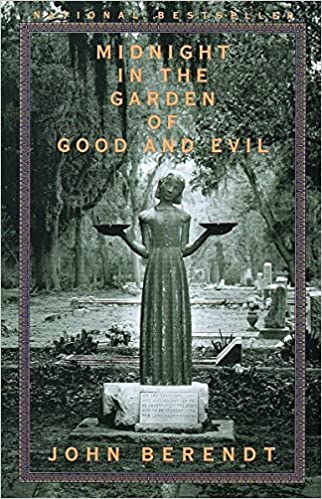 It's May 2, 1981, and as the misty morning fog blankets Savannah's most magnificent mansion, the sound of gunfire fills the air.
But what made the local antique dealer murder his employee? Was it a crime of passion? Or was it self-defense? Join a cast of unforgettable characters to revisit this true-life trial that has echoed through these quaint, colonial streets for decades.
3. The Cutting Season by Attica Locke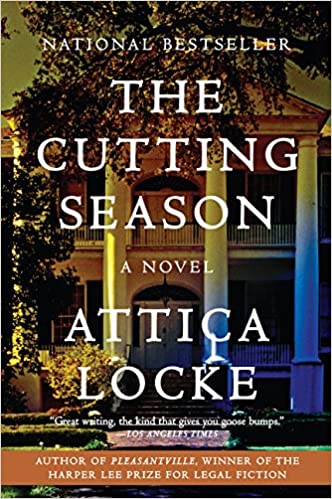 Caren's day started just like any other. Rising early with the morning sun, she walks across the grounds of the historic Louisiana plantation of Belle Vue. She's managed this place for over four years, and at first, on that fateful morning, the landscape looks just the same as it always has.
But something catches her eye over in the distance by the fence of the sugar cane fields, a freshly dug patch of earth. And when she asks her gardener to tidy it up, he makes a startling discovery. Lying there on the ground is a young woman's corpse, covered in blood.
As the police descend and an investigation ensues, Caren's world slowly begins to crumble. Piece by piece, she discovers some dark and disturbing secrets about the history of Belle Vue, secrets that will change her future and the future of the plantation, forever.
4. Child of God by Cormac McCarthy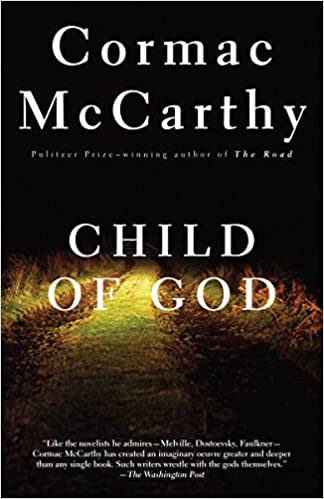 This is the story of Lester Ballard, a violent, angry, and dispossessed man who roams the hills of rural East Tennessee. And as time passes, his attempts to escape society see him descend deeper and deeper into madness.
From a squatter to a cave dweller, his loneliness leads him to commit unthinkable atrocities, and his dark reputation spreads across the land. Now, he haunts these hills like a malignant ghoul while the rage inside him burns and the local's terror grows.
And as Ballards depraved, dehumanized existence comes to a sorrowful end, deep inside his cave, the bodies of his victim lie waiting to be discovered.
5. The Little Friend by Donna Tartt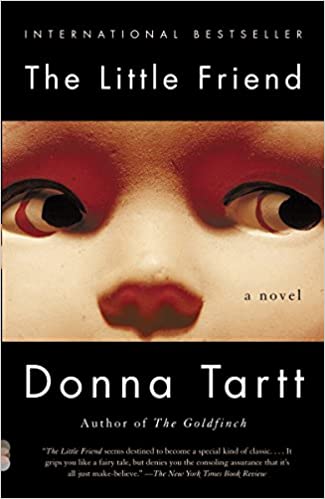 It's been twelve agonizing years since Robin Cleve Dufresnes was found hanging from a tree in his parent's front yard in Alexandria, Mississippi. And now, after more than a decade, his sister Harriet is determined to track down the man who killed her brother and tore her family apart.
With the help of her loyal friend Hely, the bright and determined Harriet sets out on a quest for truth, but her journey won't be an easy one. To find justice, she'll have to cross the boundaries of race and class that divide her community and delve into the unspeakable pain of the past.
6. The Boatman's Daughter by Andy Davidson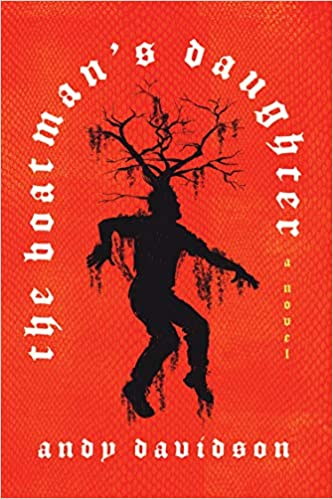 When Miranda Crabtree was just a child, her father was tragically killed, and she was left to fend for herself in the world.
Ever since then, she's spent her days ferrying contraband for the mentally unhinged preacher, Billy Cotton, to survive. But it's not just herself Miranda must look after; there's an old woman and secret child that she needs to keep safe, and the only way to do it is to keep her head down and do as she's told.
But one day, Billy Cotton asks her to do a run unlike any other. His unthinkable demand is too much to bear, but how much will Miranda have to sacrifice to keep those she loves safe from harm?
7. Wise Blood by Flannery O'Connor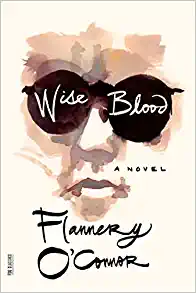 Twenty-two-year-old Hazel Motes has returned from the war to find his family homestead empty and abandoned. Now, instead of enjoying the freedom and safety he once longed for, he sinks deeper into a turmoil that sees him question his faith unlike ever before.
He falls under the spell of Asa Hawkes, a blind street preacher, but when Hawkes turns out to be nothing but a fraud, Motes becomes increasingly disillusioned. And so, in a vengeful gesture against everything he thought he knew, he sets up The Church of God Without Christ.
But no matter how hard he tries, his newfound Atheism and determination to spread the antireligious gospel can't silence his most deep-seated inner fears.
Also Read: 9 Gothic Romance Novels to Send Chills Down Your Spine
8. The Heart Is a Lonely Hunter by Carson McCullers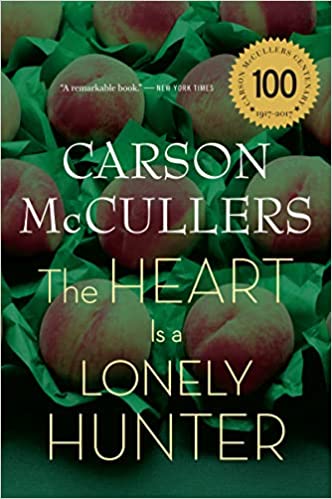 John Singer might be deaf and mute, but his kind, empathetic nature shines through nonetheless. And so, every day, as he sits down to eat in the café in his small, southern town, people from all walks of life come to pour their heart out to their silent friend.
From a bitter, angry alcoholic and a defeated black doctor, to a young girl with an unbridled imagination who is desperate to grow up – Singer helps them all in ways they could never imagine.
9. Sing, Unburied, Sing by Jesmyn Ward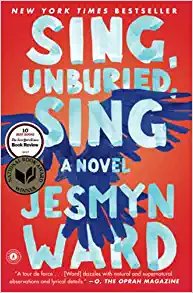 Jojo and his little sister Kayla live on an isolated farm on the Mississippi Coast. With their father in prison and their mother, Leonie, addicted to drugs, it's the children's grandparents, Mam and Pop, who are left to raise them.
Mam is slowly dying of cancer. And so the dependable Pop bears the brunt of the responsibility, doing all he can to see that these two innocent children get a decent start in life.
But when word reaches town that the children's father is finally getting out of jail, Leoni packs her kids into the car and takes them on a dangerous journey across the state. What awaits them is unknown; despite the fear they feel, the promise of hope lies just beyond the Mississippi horizon.
10. If the Creek Don't Rise by Leah Weiss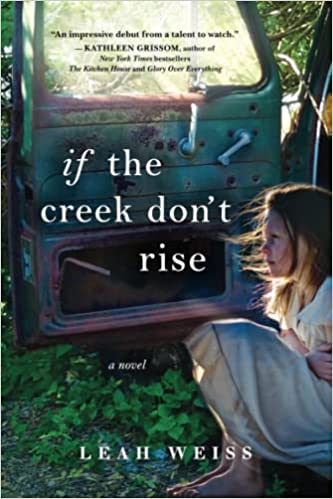 Sadie Blue knows she should have listened when they told her Roy was trouble, but she went ahead and married him anyway. It's been just 15 days since they wed, but for Sadie, it feels as if she's been living with this dangerous drunk for a lifetime. And now, it looks like there's no way out.
But when a mysterious stranger arrives in town, she starts to wonder if her fate is really sealed. Perhaps there's a way to outrun her deadbeat husband and escape her demons after all.
11. Crooked Letter, Crooked Letter by Tom Franklin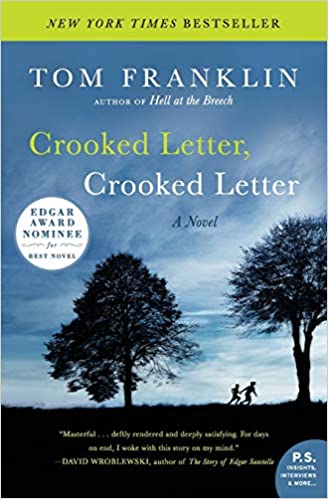 Back in the late 1970s, Larry and Silas shared a special bond. Although they came from very different backgrounds – one white and middle class, the other black and poor- for a few months, these two boys were the best of friends.
But when Larry's date went missing, never to be seen again, suddenly, he became the prime suspect in a potential murder case. As the accusations flew, their friendship began to fall apart, and after Silas left town, he never heard from Larry again.
But now, twenty years later, their paths will cross again, as the reclusive Larry is accused of murder for a second time. And this time, it's Silas, now a constable, who is sent to investigate. Could his old friend really be capable of such horrifying crimes?
Conclusion
From captivating classics to brand new bestsellers, these 11 novels represent the very best that Southern Gothic has to offer.
If you enjoyed any of the books above and want to explore the origins of this spellbinding genre, then check out our list of nine Gothic Romance novels to send chills down your spine.
And of course, if you have any recommendations of great Southern Gothic books that didn't appear on this list, then I'd love to hear them! Drop a comment in the box below!