Madeleine Sophie Wickham, better known by her famous pen name Sophie Kinsella, is a British author best known for her popular Shopaholic series. Her books have been translated into over forty languages and sold over sixty-five million copies worldwide, making her one of our time's most popular rom-com authors.
Her Shopaholic series debut novel, The Secret Dreamworld of a Shopaholic, hit the shelves in 2000. It became an immediate bestseller and inspired the 2009 blockbuster movie Confessions of a Shopaholic, directed by P. J. Hogan, starring Isla Fisher.
Since her career began, she's become one of the best-known names in women's literature, and she's published twenty-five books, many of which have become international bestsellers. And rumor has it that she has several new projects on the go, so watch this space for more brand-new Sophie Kinsella Books coming soon.
Sophie Kinsella's Books
Sophie Kinsella has published twenty-five books, including her bestselling Shopaholic series and a charming illustrated series for younger readers. But before we dive into the author's bibliography, let's learn more about the woman behind the books.
Who is Sophie Kinsella?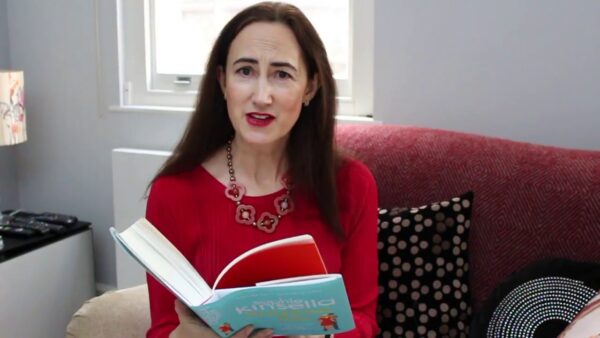 Sophie Kinsella was born in 1970 as Madeleine Sophie Wickham. She spent her childhood in London, attending Putney High School, St Mary's School, and Sherborne School for Girls. After leaving high school, she studied Music at Oxford's prestigious New College, but later decided it wasn't the course for her and switched to Politics, Philosophy, and Economics.
Sophie has always loved writing, so after graduating, she became a financial journalist, working for publications such as Pensions World.
But at twenty-four, she began writing her first novel in her spare time, and by the age of just twenty-six, she was already an internationally bestselling author. Her glittering debut was published under her real name, Madeleine Wickham, and she went on to pen several more bestsellers as Madeleine over the next few years. Eventually, she could quit her job as a financial journalist and write novels full-time.
Soon after, she began writing under her famous pseudonym, Sophie Kinsella. By this time, the author already had a large fan base, and her work had received critical acclaim. But the debut title of her Shopaholic series was submitted anonymously, and publishers had yet to learn she was the author behind the book.
Thankfully, they loved it anyway, and it became an immediate bestseller. Yet it wasn't until three years later when she published the 2003 novel Can You Keep a Secret, that she revealed her true identity.
In the years that have followed, Kinsella's Shopaholic series has become one of the most popular chick-lit series in print, earning her an army of loyal fans.
But in 2014, the author branched out from chick-lit and rom-coms to pen her first Young Adult novel, Finding Audrey. Shortly after, she also released the illustrated children's book series Mummy Fairy and Me, also known as Fairy Mom and Me, which has become a hit with younger readers worldwide.
These days, Sophie continues to write her bestselling books for readers of all ages, and with any luck, she'll have a brand new book out on the shelves soon.
Sophie Kinsella's Books in Reading and Publication Order
Sophie Kinsella has written two series and several standalone novels. She also has seven stories released under her real name, Madeleine Wickham.
But with so much work to explore, knowing where to begin can take a lot of work. So, in this post, I'll list every book this famous author has published so that you can decide where to begin your reading adventure.
The Shopaholic Books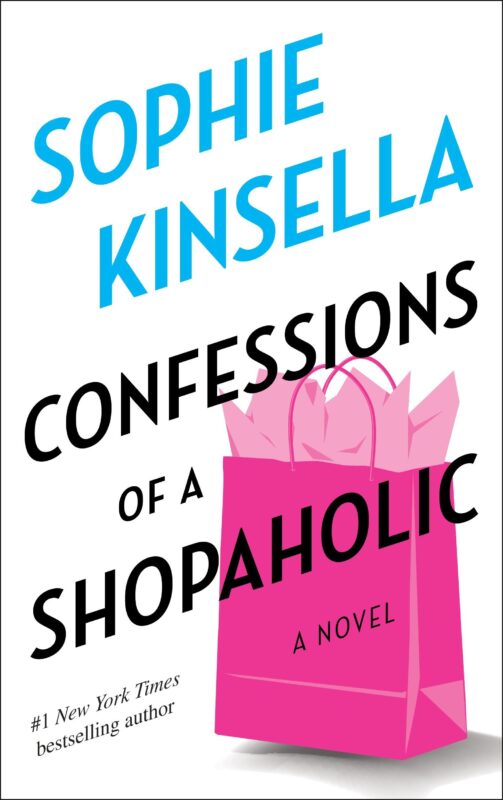 The Shopaholic series is a collection of books that put Kinsella's name on the literary map.
From the moment the series debuted hit the shelves in 2000, readers have been hooked on these hilarious and heart-warming tales of Becky Bloomwood, a young woman with a shopping problem.
By day, Becky is a financial journalist, much like the author herself in her early career. But when she's not advising others on managing their finances, she's making a mess of her own.
Becky is a fun-loving girl addicted to shopping, and unfortunately, she's terrible at budgeting. So, in book one, she finds herself living in a charming apartment in London, wearing all the latest designer gear, but with no way to pay for it all.
Her credit card bills are mounting by the day, and no matter how hard she tries to cut back and spend less, her debts are quickly spiraling out of control.
But then, an unexpected chain of events leads Becky to a life-changing realization, and her fortunes begin to look up.
The Shopaholic Books in Reading and Publication Order
The Shopaholic books are interconnected, and the characters' lives evolve and intertwine with each new book. So, to get the most out of the series, it's best to read them in the order they were published, listed below.
The Mummy Fairy and Me/ Fairy Mom and Me Books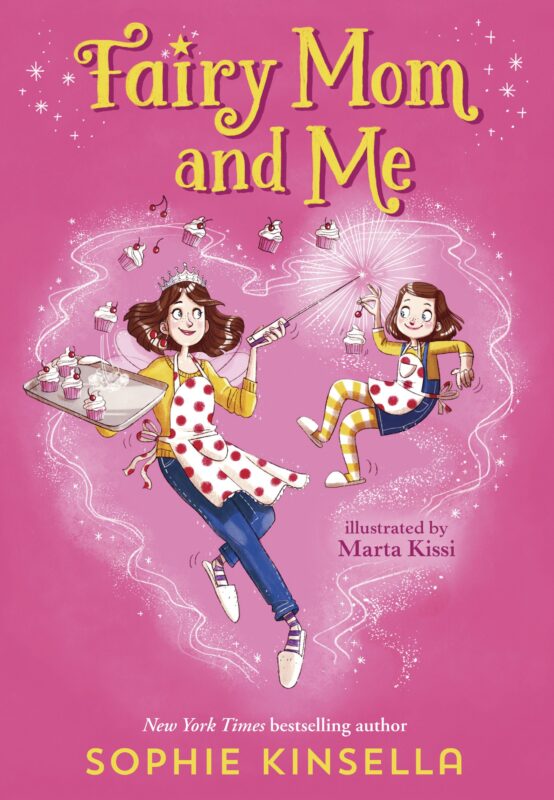 In 2018, Sophie Kinsella published her first-ever book for younger readers.
As a mother of young children, she was inspired to write the series after inventing characters for her little ones to enjoy, and so, Ella and her Fairy mother were born.
Ella is an ordinary little girl with an extraordinary secret: her mother is a real-life fairy. So, by day, she goes to school and plays with her friends, just like all the other kids. But when she gets home, she's transported into a magical world as she accompanies her mother on her fairy adventures.
In book one, Ella is desperate to grow up and become a fairy, just like her mom. But as she watches and learns the ways of magic, she realizes that things don't always go to plan in the fairy world. Sometimes, her mom forgets the magic codes to make her spells work as they should, but luckily, Ella is on hand to save the day.
The Mummy Fairy and Me/ Fairy Mom and Me Books in Reading and Publication Order
A common theme interconnects the Mummy Fairy and Me/ Fairy Mom and Me books, but each tells a new story. So, they can be read in any order you choose.
Sophie Kinsella's Standalone Books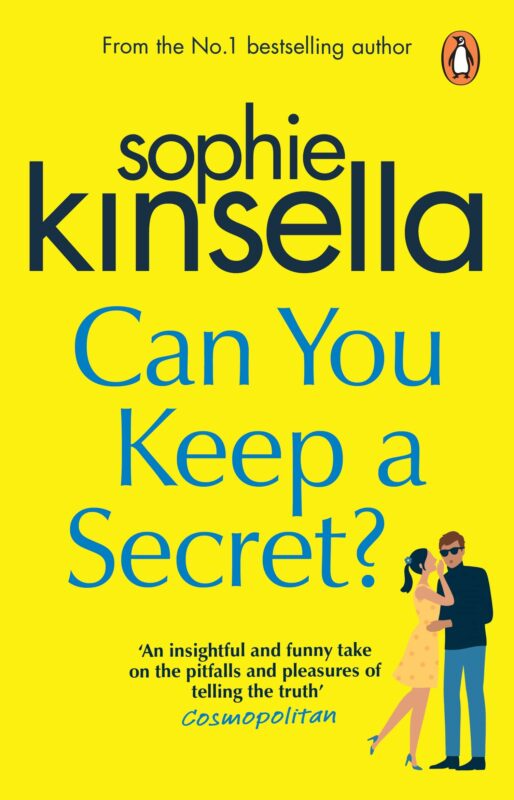 Alongside the series listed above, Sophie Kinsella has also published several standalone books.
Most of these books fall under the chick lit/rom-com category that the author is famous for, except for her 2015 Young Adult novel, Finding Audrey.
Here are all of Kinsella's standalone titles in the order they were published.
Sophie Kinsella as Madeleine Wickham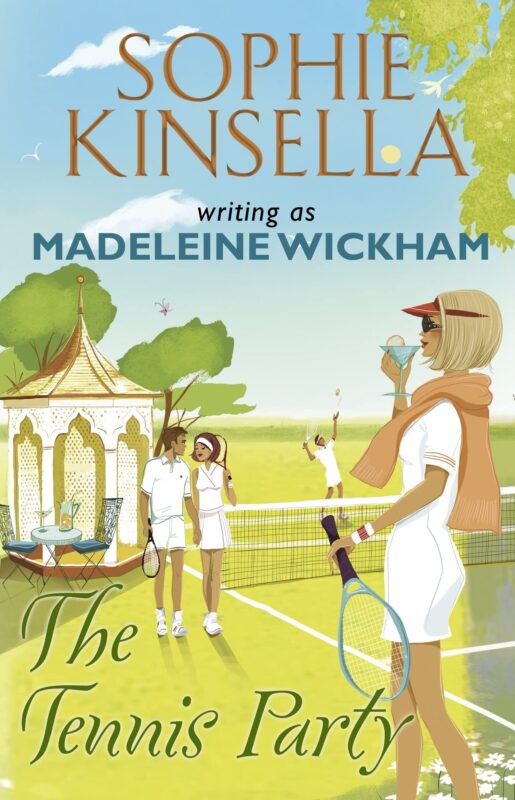 During her early days as an author, Sophie Kinsella wrote under her real name, Madeleine Wickham.
She describes these books as "a bit more serious," with a slightly darker twist than her readers are used to. And unlike her later works, most don't feature a leading heroine. Instead, they focus on multiple characters whose lives interconnect with one another.
All the author's novels were written as Madeleine Wickham in the order they were published.
Conclusion
Sophie Kinsella's witty and heart-warming tales have captivated readers around the globe, and her light-hearted books are the perfect way to kick back and relax after a stressful day.
Are you already a fan of this popular author's work? If so, I'd love to hear your reviews and recommendations. Please drop me a comment in the box below!