There is something that is comforting with mystery and suspense fiction, I'm sure it's not just me but sometimes there is nothing better than cozying up with a hot cup of tea, a delicious treat, and escaping into the brutal world of murder and mysteries. After all, it can't just be me since the genre is so vast and popular amongst readers with often those books ending up being translated to the screen soon after.
I mean look at the way Gone Girl by Gillian Flynn gripped the world and soon had an equally successful film adaptation. People love mysteries, they love the thrills they get from being put on edge, we simply love suspense.
In today's post, I not only want to break down why mystery and suspense fiction is so captivating but talk about the best character tropes, novels and the characters themselves that belong to this amazing genre. We've previously already written about the great mystery and thriller novels but today we're looking at what makes them truly great.
Why is Mystery and Suspense Fiction so Captivating?
Mystery novels are perhaps one of the most popular and often sought out, the genre itself is considered to be so versatile as it works in numerous scenarios and eras. There is something timeless about the mystery novel and it's not surprising it is a genre we continue to seek out to provide a sense of thrill and adventure.
Mystery and Suspense fiction can give us, the reader, something other genres are unable to. Perhaps it is the experience of playing with danger and a murderous individual without actually being put at risk ourselves. The opportunity to dorn on our detective hats and play Sherlock and attempt to solve the mystery before the detective in the book can.
Mysteries and thrillers can offer a different type of escapism than what books of other genres can. They offer the thrill of the chase, to be gripped in a little bit of worry and panic all while challenging our minds to solve the puzzle.
For me, I know there have been plenty of nights where I've picked up a thriller only to be left on tenterhooks and the inability to put it down as I had to know the ending so devoured it in a single night. Often with the determination to solve the crime or mystery before the main protagonist does, or I end up getting freaked out a little due to a sudden twist and have to put the book down and take a breather.
However, another reason why Mystery and Suspense fiction is so captivating is that it isn't just for adult readers. Mystery novels have become more than their genre, they have infiltrated others and are so versatile that they are made for readers of all ages.
With characters to suit a variety of readers too – so if you aren't too keen on one writer or detective or character then you certainly have a huge amount of choice on what to choose next and find your favorite authors too.
Favorite Character Tropes of Mystery and Suspense Fiction
Perhaps one of the reasons why we love mystery and suspense fiction is because of the familiarity that it offers through certain character tropes.
Whenever you open a crime or mystery or thriller you can always easily identify soon enough which characters fall into which character trope which I believe is one the secrets to the great mystery and suspense fiction. Ensuring that your readers quickly identify the tropes you've used and fallen into familiarity, which is why I want to talk about the best character tropes in any piece of mystery or suspense novel.
The Detective
For great mystery and thrillers the role of 'Detective' is often the central figure, whether they are simply an amateur sleuth or qualified individual it's always fun to find out about them first. What are their motivations, why are they involved with a specific crime, how did they become involved and what is their personal history are always favorite questions of mine to ask.
Over the years though, the role of the 'detective' has changed and evolved, it's no longer the Sherlock Holmes figure with a smoking pipe. but has expanded from that to qualified police officers and even as we saw in Paula Hawkins debut novel The Girl on the Train to individuals who are often ignored and shrugged off due to their previous faults.
The Villain
Now, what use would the role of the 'Detective' be if we did not have their adversary? Afterall without their opposite, the role of the 'Detective' is made redundant. The role of the 'Villain' or 'Criminal' is another role that has evolved over time and often changed in how we the reader encounter them.
Sometimes, like with Sherlock and Moriarty, the adversary of any crime or mystery novel is made clear, but even then some writers have altered the whole perception of the 'Villain' by pairing their point of view with that of the 'Detective'.
For readers, seeing directly through the 'Villain's perspective alongside the 'Detective's' is quite fun as it allows you to understand their motivations more. In Adrian McKinty's recent novel The Chain for instance when the reader first encounters the 'Villain's' perspective, there is a lot of intrigue and anticipation to find out their motives.
Faithful Sidekick
Now, what crime or mystery novel would be complete without 'the faithful sidekick' the ones that inadvertently make the odd comment that triggers something in the detective's mind and lead them to solve the entire case.
After all, where would Piroit be without Hastings for instance? The Detective needs a sidekick or companion, even if they only feature for a small amount of time or simply act as a sounding board. Or like recent interpretations of the sidekick such as in Robert Galbraith's Cormoran Strike novels were Robin Ellacot initially appears to take on such a role before becoming a most prominent figure and undertakes the role of detective too.
Best Books and Characters from Mystery and Suspense Fiction
Whether it be with the familiarity that mystery presents with familiar character tropes that we cannot help but enjoy or the thrill we are able to get from delving into dark and dangerous scenarios that are more often than not very unlike our own. These are some of the best books or characters that you can encounter in mystery and suspense fiction;
Miss Marple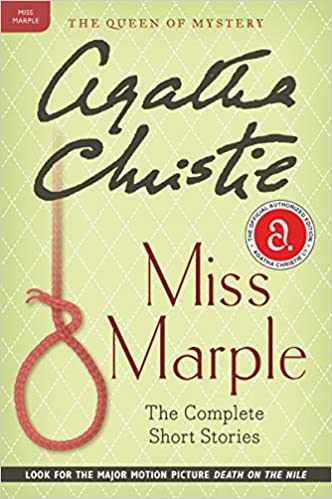 It's hard not to make a list of the best mystery books, writers or characters without mentioning these three. Agatha Christie is considered to be one of the greatest crime fiction writers that have ever existed and with her two main crime-solving sleuths it's easy to understand why.
With the choice of Miss Marple, an elderly woman from the village of St. Mary's Meade or the inquisitive Belgium detective whose tales take him across Europe often solving various crimes or mysteries. It is not hard to find at least one that you enjoy, these two prolific characters have even gone beyond their original novels and even appeared on the big screen and television too.
The Girl With the Dragon Tattoo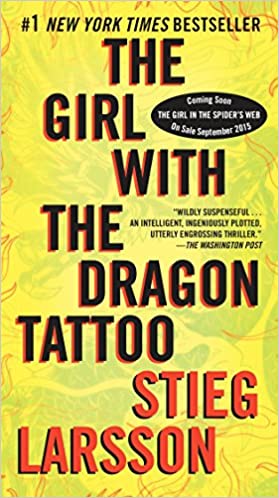 The psychological thriller, The Girl with the Dragon Tattoo took the world by storm, translated from Swedish this series has already been adapted to television and film screens multiple times.
The first installment of Stieg Larsson's Millennium series, this mystery kicks off with a discredited journalist being hired to investigate the mystery of a young woman's disappearance from the 1960s.
This leads to freelance researcher and computer hacker, Lisabeth Salander and journalist Mikeal Blomkvist teaming up in order to solve this disappearance. As it is the first in the series it sets off a chain of events like no other that leads you to be completely taken and unable to put it down in fear of missing something.
The Cuckoo's Calling
Initially written under the pseudonym Robert Galbraith, J.K Rowling surprised the world by going beyond children's novels and entering the world of crime. The series kicks off with a bang with the traffic apparent suicide of superstar model Lula Landry, except not everyone thinks it's a suicide.
Lula's brother turns to Strike, an ex-army private investigator who is struggling with his finances and his latest temp secretary Robin Ellacot. It's dark, thrilling and full of mystery and puzzles that need to be solved to discover Lula's killer.
The series has been hugely popular with the fifth installment due out in September 2020 and the first three novels being turned into an equally successful television series too.

Of course, this is simply a brief overview of mystery and suspense fiction, why I believe it grips us and what characters and writers fully inhabit the genre. But, if your intrigued and want to learn more about the secrets of great mystery and suspense fiction then check out David Schmid's class as he investigates even further into the genre itself.