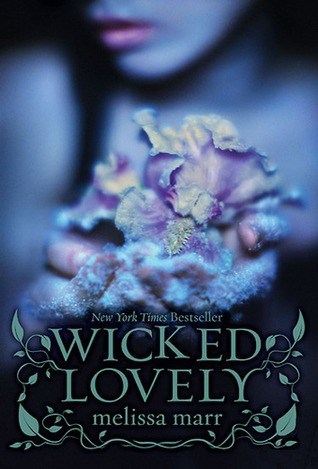 All teenagers have problems, but few of them can match those of Aislinn, who has the power to see faeries. Quite understandably, she wishes that she could share her friends' obliviousness and tries hard to avoid these invisible intruders. But one faery in particular refuses to leave her alone. Keenan the Summer King is convinced beyond all reasoning that Aislinn is the queen he has been seeking for nine centuries. What's a 21st-century girl to do when she's stalked by a suitor nobody else can see? A debut fantasy romance for the ages; superlative summer read.
My thoughts:
I really enjoyed Wicked Lovely book. I don't read a lot of books about the fey – not sure why – but this book really surprised me. First, I loved Aislinn. She is a girl that knows what she wants and doesn't let people manipulate her. She is one of the very few people that can see the fey – and they scare her. So when some start following her around she gets freaked out and ends up telling her best friend, Seth.
The thing about the faeries that are following her is that one is the King of the Summer court, Kennan, and he thinks Aislinn is his Summer Queen and will be able to release the spell his mother, the Winter Queen, has placed over everyone. The Winter Queen does not want this to happen and uses everything in her power to prevent it.
One things I enjoyed the most about this book was the characters. Aislinn is a great female lead. I love that she doesn't fall for Kennan like he thinks she should. I love that she keeps Seth in her life and that he helps her and doesn't think she's insane even though he can't see the fey. I understood Kennan's desperation to find the Summer Queen – if he doesn't soon they will start to die.
Overall, I really enjoyed this story. Melissa Marr does a great job of keeping the reader interested and engaged but not putting so much into it that it gets unbelievable. If you haven't read it, I suggest you pick it up.