Donald Patrick Conroy, better known as Pat Conroy, was a critically acclaimed American author.
Hailed as one of the giants of late-20th-century Southern literature, his bestselling novels, memoirs, and non-fiction reads have had a profound impact on the literary world. Many of his books have been adapted for the silver screen, and two of them, The Prince of Tides and The Great Santini, have been nominated for an Oscar.
Pat Conroy sadly passed away in March 2016, but his incredible legacy continues to live on to this day. His writings have touched the hearts of millions of readers around the globe and made him a celebrated cultural icon.
So, if you've still not explored this extraordinary author's work, you're in for a real treat! Read on to find out everything you need to know about Pat Conroy's books.
Pat Conroy's Books in Order
Pat Conroy penned multiple standalone novels and several non-fiction works during his long career, but knowing where to begin with his work can be a challenge.
So in this post, I'll give you a full list of every book the author published during his lifetime. I'll also include a summary of each one so that you can decide where to begin your reading journey.
| Sr. No. | Title | Publication Date | Print Length | Publisher | Where to Buy |
| --- | --- | --- | --- | --- | --- |
| 1 | The Boo: A Tribute to the Man Who Ruled the Citadel | January 1, 1993 | 174 pages | Mockingbird Books | Amazon |
| 2 | The Great Santini | October 1, 2002 | 512 pages | Dial Press Trade Paperback | Amazon |
| 3 | The Lords of Discipline | January 1, 1998 | 499 pages | Old New York Book Shop Press | Amazon |
| 4 | The Prince of Tides | January 17, 2023 | 568 pages | Mariner Books Classics | Amazon |
| 5 | Beach Music | June 1, 1995 | 628 pages | Doubleday | Amazon |
| 6 | The Water is Wide: A Memoir | December 12, 2023 | 320 pages | Harper Large Print | Amazon |
| 7 | My Losing Season | October 15, 2002 | 402 pages | Nan A. Talese | Amazon |
| 8 | The Pat Conroy Cookbook | November 9, 2004 | 304 pages | Nan A. Talese | Amazon |
| 9 | My Life in Books / My Reading Life | November 2, 2010 | 352 pages | Random House Large Print Publishing | Amazon |
| 10 | The Death of Santini: The Story of a Father and His Son | October 29, 2013 | 352 pages | Nan A. Talese | Amazon |
Pat Conroy's Fiction Books
Pat Conroy wrote six fiction novels, and each of them received widespread literary acclaim. Here they are in the order they were published.
1. The Boo: A Tribute to the Man Who Ruled the Citadel (1970)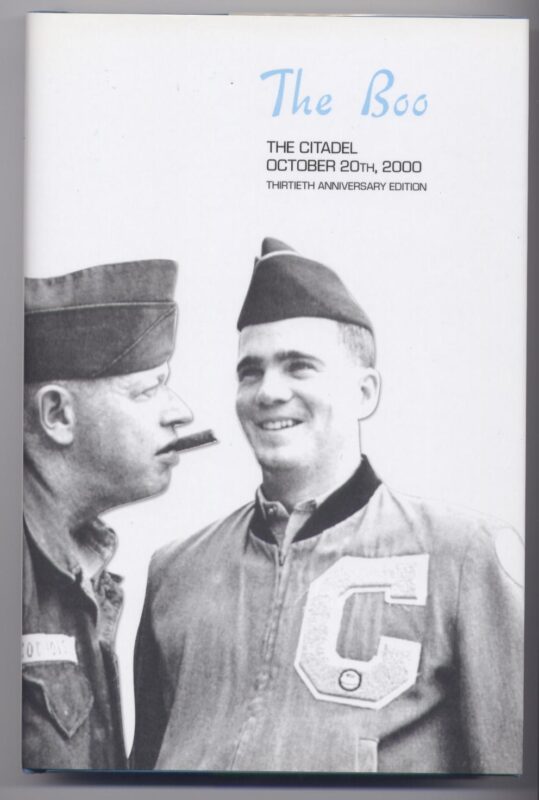 Pat Conroy's debut title is inspired by his own experiences as a young man studying at The Citadel, The Military College of South Carolina in Charleston.
The novel follows the story of Lt. Col. Nugent Courvoisie, nicknamed "the Boo," who served as the Assistant Commandant of Cadets at the prestigious academy throughout most of the 1960s.
Conroy describes The Boo as a strict disciplinarian with a kind heart, who guides the young men in his care to greatness. One of those young men is Cadet Peter Cates, a talented all-rounder who excels in his studies at the academy. But no matter how hard he tries, and how much success he achieves, Cates fails to get the approval from his abusive father that he so desperately craves.
And so, seeing the young man's talent and determination, The Boo takes Cates under his wing. But when violence erupts across campus, their close bond comes under fire.
2. The Great Santini (1976)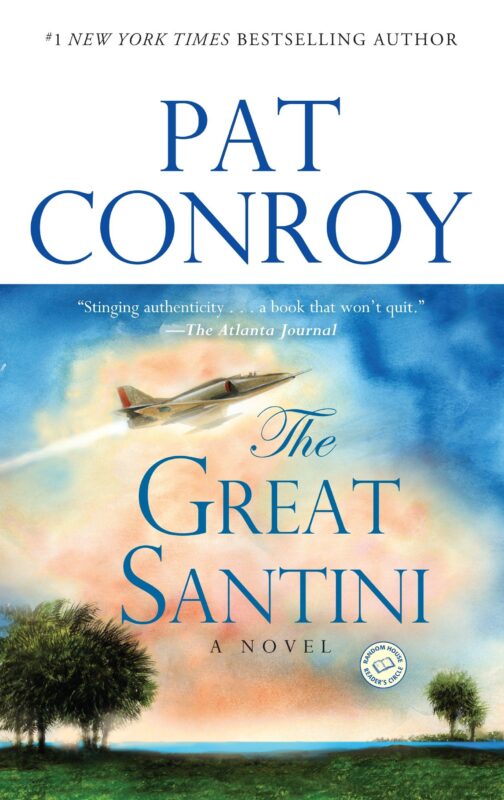 In 1976, Conroy published The Great Santini, which tells the story of Colonel "Bull" Meecham, a Marine fighter pilot who psychologically abuses his family, particularly his teenage son, Ben.
Bull's character is based on the author's own father, Donald, and according to his later work, Donald was even more of a menace than this book would suggest.
For years, The Great Santini caused a huge rift in Pat Conroy's family, and it eventually led to the breakdown of his first marriage. But decades later, the author made amends with his father, who set out to prove to his son, and himself, that he was a better man than the fictional Colonel "Bull" Meecham.
3. The Lords of Discipline (1980)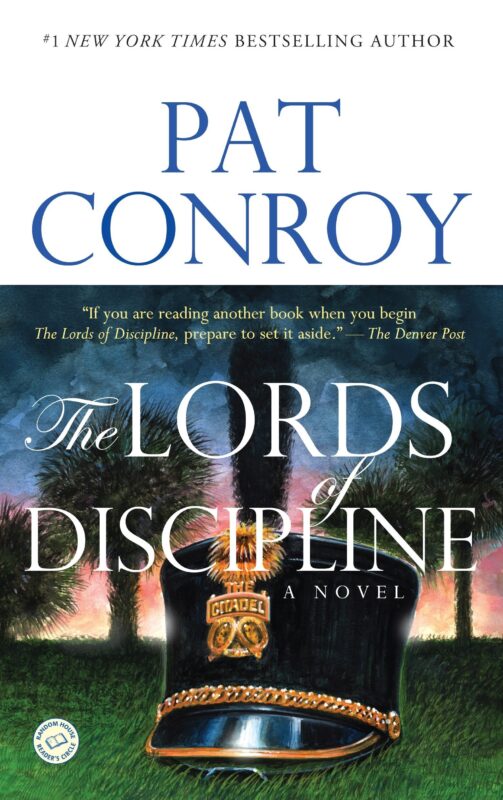 This acclaimed 1980 bestseller has been dubbed "an American classic," and for good reason. This powerful novel tells the story of an Irish Catholic boy named William McLean and his fellow cadets at a strict Southern military academy known as The Citadel.
As a cynic and a liberal, Will is an outsider at The Citadel, a place famous for its brutal hazing of new freshmen recruits. And when a young black student, Tom Pearce, joins the academy, Will knows he'll become a target of the school's racists, who use the hazing ritual as an excuse to flex their bigotry.
And so, he signs up to protect Tom, but his act of kindness may lead him into dangerous territory, as deep inside The Citadel lies a secret society known as "The 10." These powerful, influential students are poised to protect the academy's code of honor however they see fit, and they'll stop at nothing to purge the school of anything they deem to be unclean.
4. The Prince of Tides (1986)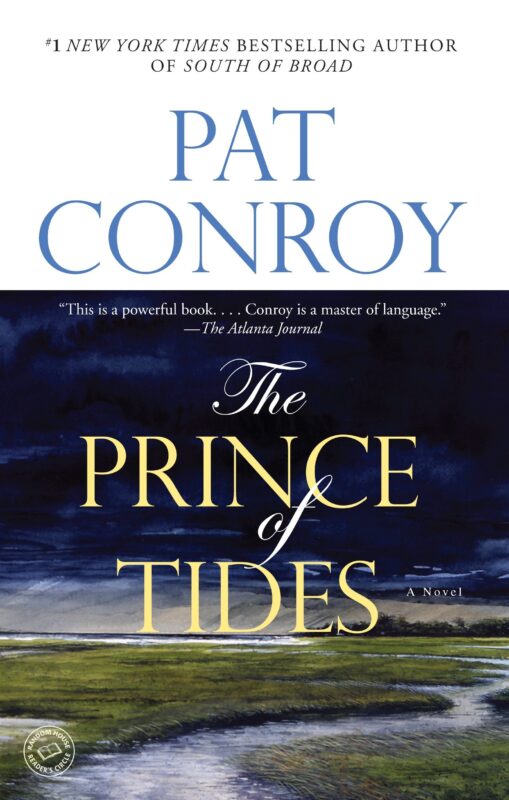 This classic novel has been called "A literary gem" by The Pittsburgh Press and "A masterpiece that can compare with Steinbeck's East of Eden" by the Detroit Free Press.
The story is a decade-spanning family saga that follows the life and times of former football player Tom Wingo.
Tom has just lost his job as an English teacher and high school football coach when he learns that his twin sister, Savannah, has attempted suicide again. Ever since she was a little girl, Savannah has been plagued by terrifying hallucinations and voices that tell her to end her life. And it all stems from the trauma that both Tom and Savannah were subjected to throughout their childhood.
And so, Tom decides to travel to New York to take care of his sister. There, he meets her psychiatrist, Susan Lowenstein, who convinces him to stay in the city and walk her through his and Savannah's shared dysfunctional childhood.
Over the weeks and months they spend together, Susan and Tom grow close. Despite being very different people, they learn to help each other in unexpected and life-changing ways.
5. Beach Music (1995)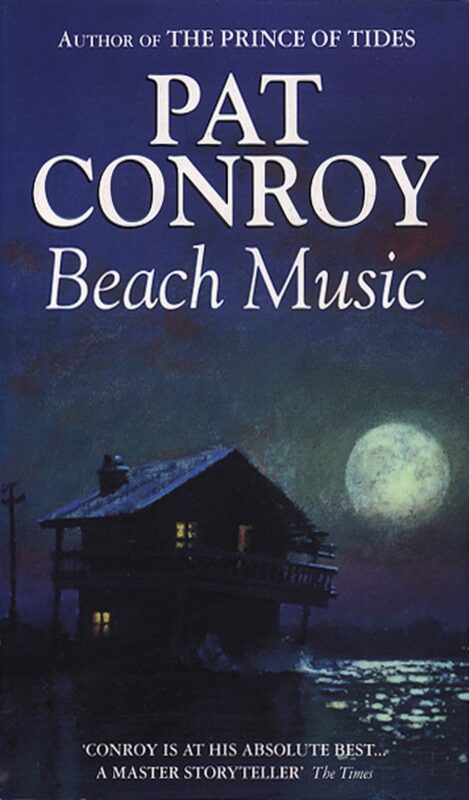 The San Francisco Chronicle hailed this 1995 bestseller as "Magnificent . . . clearly Conroy's best," and the LA Times Book Review called it "Blockbuster writing at its best."
This classic tale centers around a Southern gentleman named Jack McCall who is living in Italy with his daughter. After his wife's recent suicide, Jack is struggling to come to terms with his loss. However, his attempts to find solitude are shattered when he's summoned back to America to care for his ailing mother.
But his return to his homeland sparks a brand new journey for Jack as he sets out on a painful, revelatory, and cathartic exploration of his and his family's fractured past.
6. South of Broad (2009)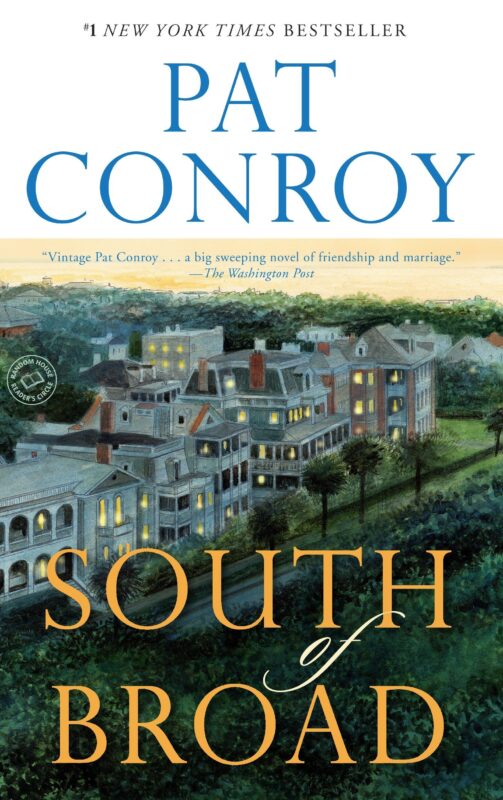 In 2009, Pat Conroy published his novel South of Broad, which follows the fascinating life and times of a man from Charleston, South Carolina named Leopold Bloom King.
The story is told in five separate parts, beginning when Leopold is a paper boy for Charleston's South of Broad delivery area.
His family has been shattered by the tragic suicide of his older brother, Steve. But in June 1969, Leopold meets a group of friends who give him hope. These friends will stay with him throughout his life, through the hardships and the triumphs, proving that family is what you make it.
Pat Conroy's Non-Fiction Books
Alongside his classic works of fiction listed above, Pat Conroy also has several non-fiction books to explore.
Here they are in the order they were originally published.
1. The Water is Wide: A Memoir (1972)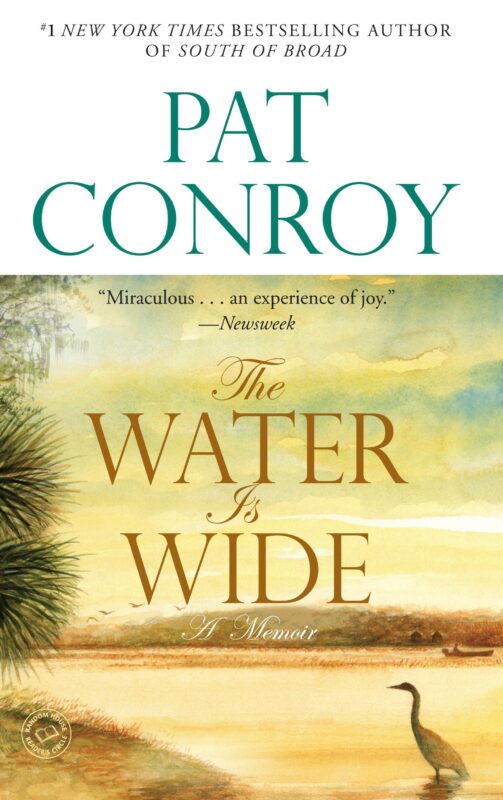 In his extraordinary memoir, Pat Conroy takes us back to the year he spent as a teacher, working with the children whom society had all but given up on.
In a tiny, two-room schoolhouse, he and one other educator were responsible for transforming the lives of a group of impoverished Black children on the beautiful, haunting, and forgotten Yamacraw Island.
At one time, the families on Yamacraw were proudly independent, living off the ocean's natural resources. However, damage and pollution from nearby industry led to the desecration of the oyster beds these families relied on, and their existence became a day-to-day struggle.
These forgotten children were largely illiterate and wholly uneducated, and some of them couldn't even write their own names. But over time, Conroy introduced them to a brand-new world they never knew existed, and to his surprise, the children did the same thing for him.
2. My Losing Season (2002)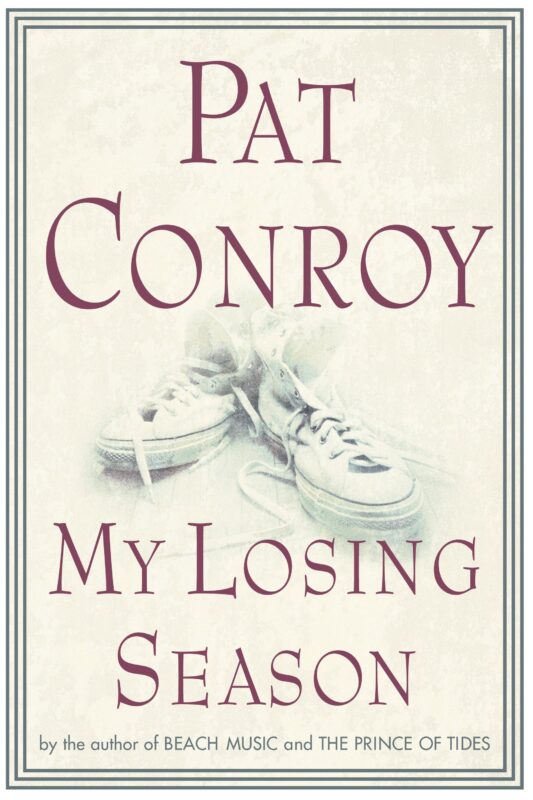 This is Pat Conroy's landmark, coming-of-age memoir, where he recounts an unforgettable season spent with his ill-fated basketball team during his time as a Citadel cadet.
As a military brat, Conroy spent his childhood moving from place to place, from school to school. But the steady sanctuary of the Citadel Bulldogs provides support and stability unlike any he has ever known. It also offers him a much-needed escape from his psychologically abusive father who, up until now, has dominated his life.
As captain of the Bulldogs from 1966 to 1967, Conroy learns to ride the wave of success and endure the crippling disappointments of defeat alongside his tight-knit group of comrades. And all the while, he's learning valuable lessons that would stay with him for the rest of his life.
3. The Pat Conroy Cookbook (2004)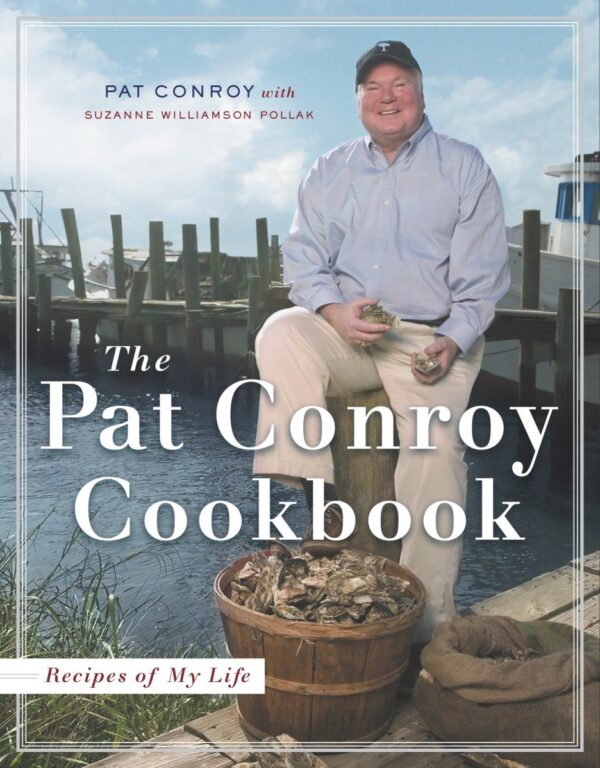 In 2004, Pat Conroy blended his passion for storytelling with his passion for good food, bringing us this unique collection of recipes from the American South and beyond.
Each recipe is paired with tantalizing tales from the author's fascinating life. It reads like an autobiography punctuated with some of the most classic and inspiring cuisines that have left a lasting impression on the author. After all, as Conroy himself says, "A recipe is a story that ends with a good meal."
4. My Life in Books / My Reading Life (2010)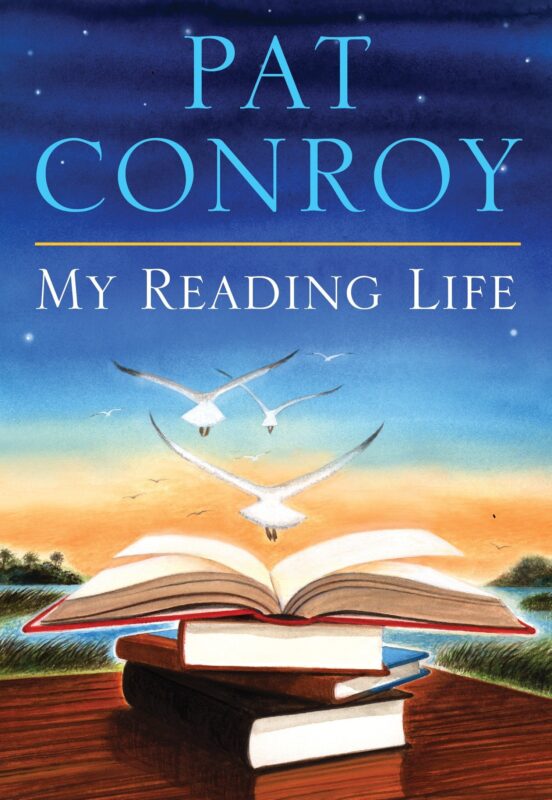 This 2010 memoir is Pat Conroy's heartfelt celebration of the profound impact that books have had on his life.
From his childhood passion for reading to his travels around the world as an adult, the author shares anecdotes about the books, authors, and fellow readers who have shaped him over the years.
He also explains the power he discovered in language and the joys of exploring new worlds through literature.
Conroy is a firm believer that books can shape and enrich a person's life. And so, this is his own tribute to the transformative power of reading that is available to us all.
5. The Death of Santini: The Story of a Father and His Son (2013)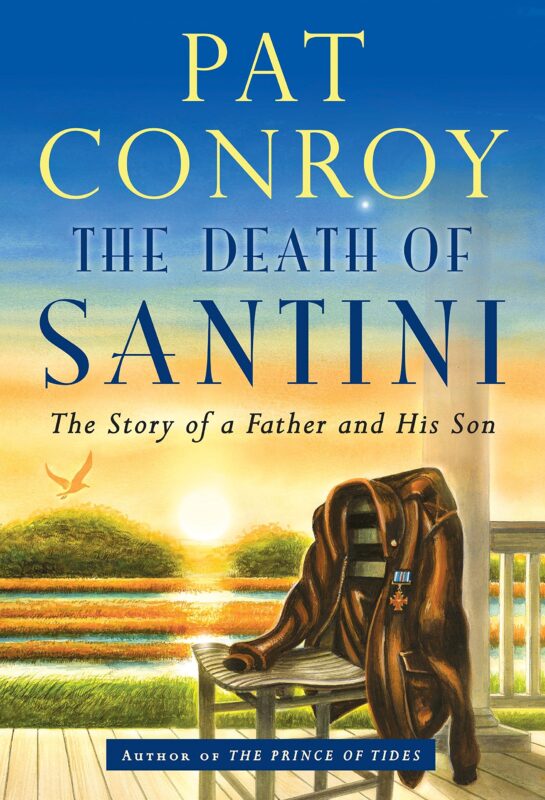 This powerful memoir delves into Pat Conroy's complicated family history and his turbulent relationship with his father.
As the oldest of seven children and the son of a Marine Corps fighter pilot, Conroy bore the brunt of his father's abusive and often violent behavior, something he wrote about extensively in his novel "The Great Santini."
While the novel brought him critical acclaim from readers around the globe, it also caused a deep rift within his family. But in the final years of his father's life, he discovers that even the meanest of men can be softened by love and that a fractured family can heal, no matter how much water has passed under the bridge.
6. A Lowcountry Heart: Reflections on a Writing Life (2016)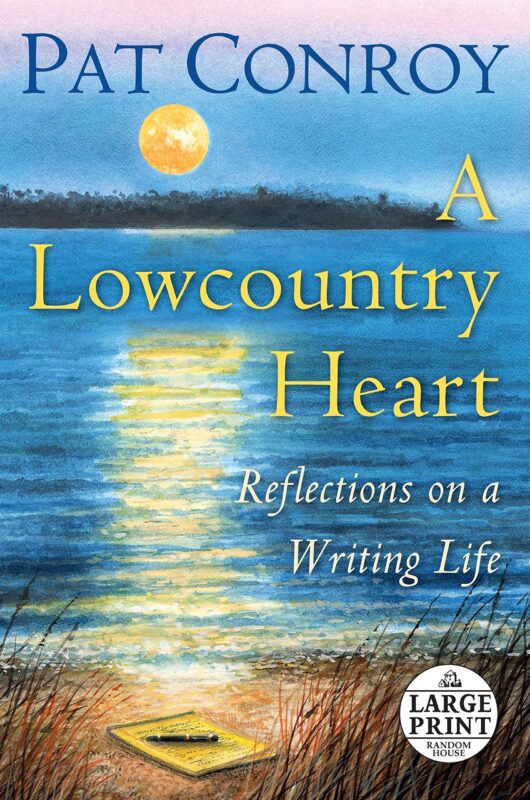 A Lowcountry Heart is a celebration of the life of the iconic Pat Conroy, told through a collection of his essays, interviews, speeches, and letters.
Published upon his death in 2016, the book is a heartfelt compendium of his final words to the world. Each page offers up fascinating insights into the life of this legendary Southern writer, from his triumphs and tragedies to the people he held most dear.
The Florida Times Union called the book "a moving and proper tribute to a true Southern icon," and The Clarion-Ledger praised it as a "fascinating look into the mind of one of the South's greatest authors . . . something to remember him by and cherish for years to come."
Conclusion
Pat Conroy's iconic books have left a lasting mark on the literary world, and his incredible legacy looks set to live on for generations to come.
Even today, this fascinating author continues to inspire countless readers around the globe with his masterful storytelling, profound insights, and memorable words of wisdom.
Are you already a fan of Pat Conroy's work? If so, I'd love to hear about your favorite books. Drop me a comment in the box below!