At A Glance: Our Top 5 Picks for Nicholas Sparks Books of All Time:
When it comes to romance novels, everyone knows that Nicholas Sparks is the king. He's made us laugh and cry so many times with his moving words, strong characters, and devastating plotlines.
If you haven't read Nicholas Sparks books yet you've probably at least seen one of the movie adaptations.
But if you don't know where to start with his books, this is the perfect place to begin. Dive deep into this set of romantic reads and find a new favorite Nicholas Sparks Books to add to your collection.
The Best Nicholas Sparks Books
IMAGE
PRODUCT
FEATURES
PRICE
The Last Song
• Available in Kindle, Audiobook, Hardcover, Paperback and Mass Market Paperback Editions
• Mass Market Paperback: 480 pages

View on Amazon

Dear John
• Available in Kindle, Audiobook, Library Binding, Paperback, Mass Market Paperback and Audio CD Editions
• Mass Market Paperback: 352 pages

View on Amazon

The Notebook
• Available in Kindle, Audiobook, Hardcover, Paperback, Mass Market Paperback and Audio CD Editions
• Paperback: 272 pages

View on Amazon

A Walk to Remember
• Available in Kindle, Audiobook, Hardcover, Paperback and Mass Market Paperback Editions
• Paperback: 224 pages

View on Amazon

Safe Haven
• Available in Kindle, Audiobook, Hardcover, Paperback and Mass Market Paperback Editions
• Paperback: 368 pages

View on Amazon

The Lucky One
• Available in Kindle, Audiobook, Hardcover, Paperback and Mass Market Paperback Editions
• Paperback : 352 pages

View on Amazon

The Choice
• Available in Kindle, Audiobook, Hardcover, Paperback and Mass Market Paperback Editions
• Paperback: 304 pages

View on Amazon

The Guardian
• Available in Kindle, Audiobook, Hardcover, Paperback and Mass Market Paperback Editions
• Paperback: 416 pages

View on Amazon

Message in a Bottle
• Available in Kindle, Audiobook, Hardcover, Paperback and Mass Market Paperback Editions
• Paperback: 384 pages

View on Amazon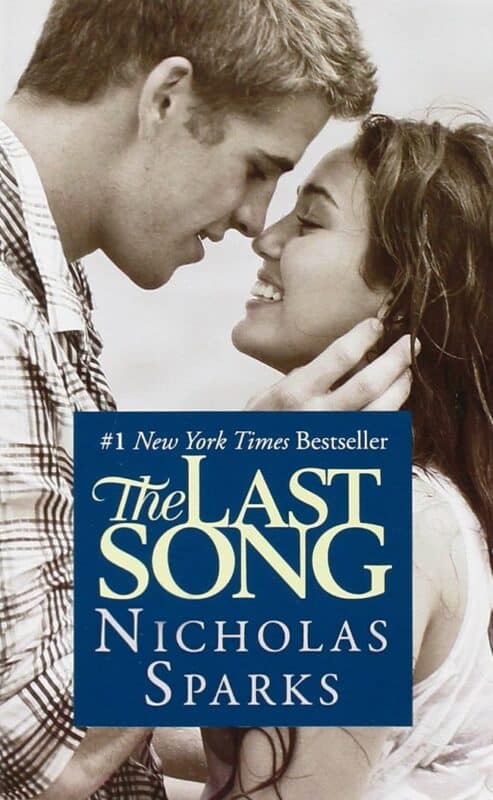 Veronica is forced to stay the summer with her father. The problem? She's still furious with him for divorcing her mother and breaking up their family. At seventeen years old, she's desperate to rebel and make both of their lives miserable.
Her father is looking to live the quiet life; he's moved to North Carolina and in his retirement, he's focussed on making a centerpiece for the local church. He's not looking for trouble, but Veronica is determined to cause it.
But while she's there, she begins to reconnect with her father, finding common ground in their love of music. Suddenly, the summer they're meant to spend together doesn't seem so bleak. Even better, there's a handsome young man who has caught Veronica's eye. This might just change how she feels about staying with her father…
This is one of the most famous Nicholas Sparks books. It was made even more famous by the film starring Miley Cyrus and Liam Hemsworth.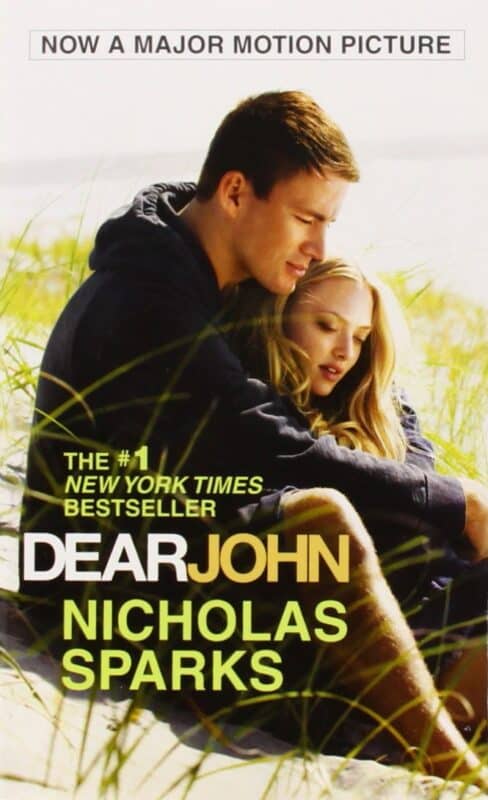 John has always felt a little lost. Trying to find some purpose in his life, he joins the army at a young age and devotes his life to serving his country.
But when he returns home for a few weeks, his heart is captured by Savannah and he falls in love. He's got his tour left to finish, but she's willing to wait for him until he gets home.
But John has a duty to fulfill that extends long after his tour ends. When 9/11 throws America into chaos, he feels he must return to the army and serve his country once again.
Will Savannah wait for him to return, or will John return home to find that he's lost the one thing he's been fighting for?
Dear John is another of his books to be turned into a film, starring Amanda Seyfried and Channing Tatum as these famous lovebirds.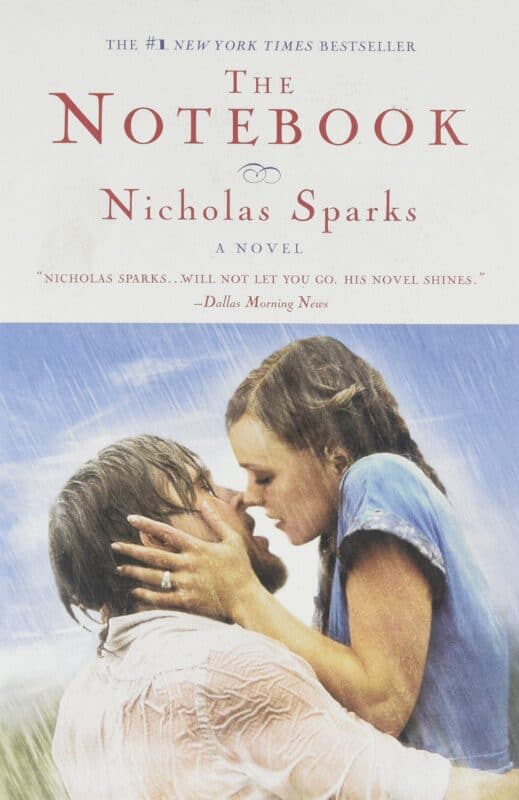 Is love eternal? To Noah, he knows it must be. Having returned from fighting in World War Two, he's still thinking of the girl who captured his heart fourteen years earlier.
As he settles down alone to restore an old house and rebuild his life, he finds himself wishing that he could find his way back to Allie, the woman he'll never forget, no matter how long he lives.
Allie has a life that he's been excluded from for a long time. It seems like they're just not meant to be. But Noah is patient and the love he feels for her will last a lifetime, enduring years of loneliness and solitude.
This story was brought to life for the big screen by Ryan Gosling and Rachel McAdams,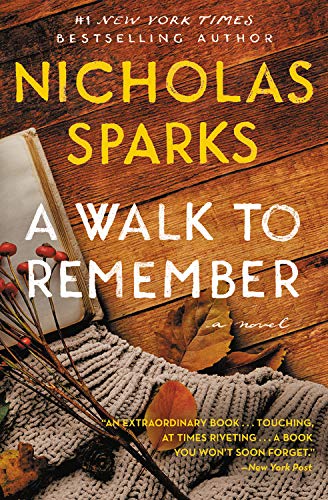 Inspired by the life of his sister, Nicholas Sparks wrote this book about a man named Landon who is stuck in the past, remembering the year of 1958 with fondness. It was there he had met the love of his life, Jamie, the daughter of the Baptist minister.
She's different from the other girls he knew from school, and even as he obsessed over various young women during his time as a student, he kept coming back to her.
As he remembers that summer, he recalls how Jamie made him feel, and also how she challenged everything he'd ever felt before.
This book also has a movie adaptation starring Jamie Sullivan and Shane West. It seems as though Hollywood can't get enough of his books!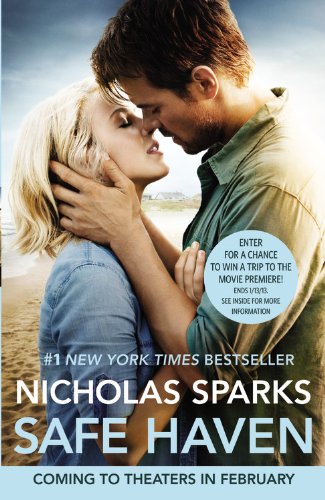 Katie moves to Southport to escape her past, hoping she can leave her fears behind and live a quiet, simple life.
But when she arrives in Southport, she becomes entangled with the people who live there. There's Jo, her neighbor who always has an opinion to share, and the local store owner, Alex.
She learns more about him, discovering he's broken after being widowed and left to care for their two children. It seems that Katie isn't the only one with a rough past after all.
But Katie isn't looking to fall in love, and she'll do anything to avoid the feelings that she's having for Alex, even if she has finally found safety with him.
Julianne Hough and Josh Duhamel star in the movie adaptation of this book that was made in 2013.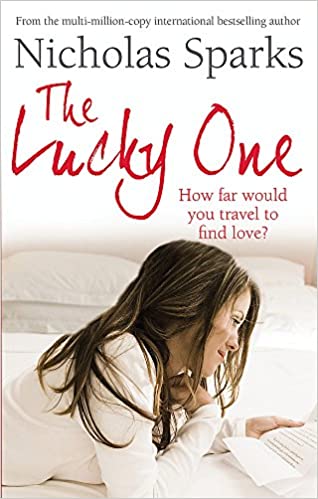 Logan isn't superstitious, but when he finds a picture of a beautiful young woman in Iraq, his luck seems to turn. Suddenly, he's on top of the world, feeling lucky wherever he goes.
His friend Victor suggests that the photograph is a lucky charm, and when Logan escapes death out on the battlefield, he begins to believe there is some power in the photograph after all.
Then, upon returning home he meets a divorced woman, Elizabeth, and begins a passionate affair with her.
She's broken from her divorce and he's still clinging to the photograph that he's kept since his tour in Iraq.
But what happens if she finds out that he's unable to let go of the woman who inadvertently saved his life?
Zac Efron and Taylor Schilling star in the film adaptation of this novel, offering a tale of love, luck, and fate.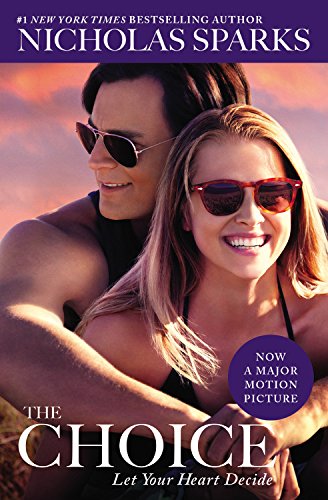 Travis is living a good life, and he keeps it pretty simple. He's got a good job, he's kept his friends around and he has hobbies to keep him occupied in the small boating where he lives in North Carolina.
He's convinced that he's happy enough on his own and he's not looking to settle down. But when he meets his new neighbor, Gabby, he thinks she might be able to change his mind.
The two of them are completely different people, but that won't stop them from wanting one another.
As he falls in love, he begins to face all of the challenges of young love that he's been trying so desperately to avoid.
Can he make his romance work out, giving up the best thing he's ever had, or will he go back to his life as a bachelor?
Benjamin Walker and Teresa Palmer take on this story in the 2016 adaptation of this novel into a film.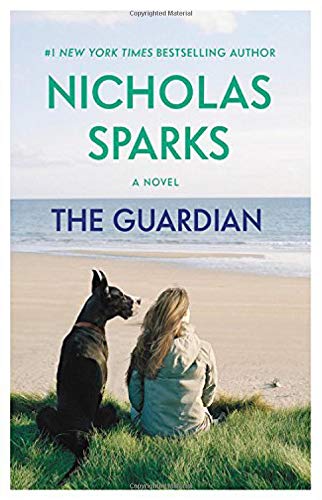 In one of the most dramatic Nicholas Sparks books to date. Julie Barenson is left alone in the world after she's widowed at a young age.
Her husband left her with a Great Dane puppy to watch over her, though he also promised he'd be watching her from above and keeping her safe.
But Julie is caught in a love triangle four years after her husband's death. She has to choose between a handsome, smooth-talking engineer and her deceased husband's best friend. But jealousy is a dangerous thing.
Choosing between the two men soon becomes much more than a choice about who to spend her life with. It becomes a choice between life and death…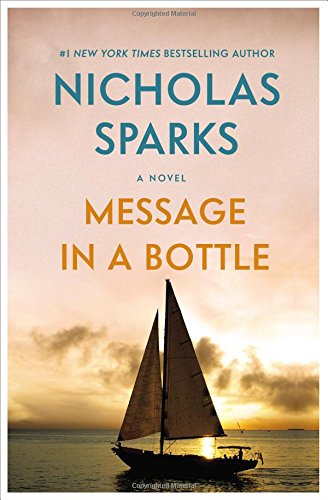 Theresa is a divorced woman who is unlucky in love. She desperately wants to have the kind of fairytale magic that she deserves, but it doesn't seem to want to come her way. When she finds a bottle on the beach containing a letter, she can't resist getting lost in the romance of the note inside.
The note is for a woman named Catherine, not her. The man who wrote it, Garrett, is a stranger to her.
However, she feels compelled to find the man who wrote the letter and fall in love with him. Why? Because his words changed her life.
This book was adapted into a film in 1999, starring Robin Wright and Kevin Costner.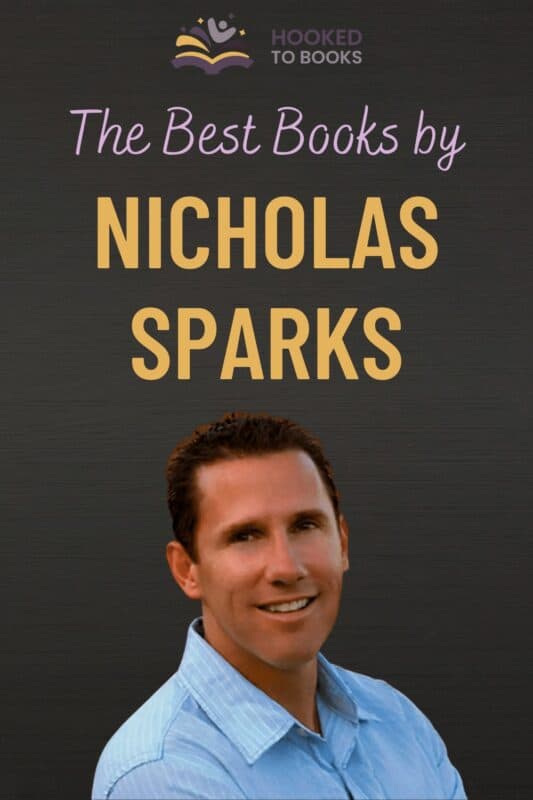 Conclusion:
There are plenty of incredible Sparks books to choose from, but these are some of our favorites.
His career has been varied, but every single one of his books has been a memorable hit. His latest book, The Return, is available from September 29th, 2020. It is sure to provide as much romance and emotion as all of his previous novels.
What is your favorite Nicholas Sparks book? Share in the comments below!