Everyone wants their house to look good. Pinterest is pretty much dedicated to teaching the art of creating a perfect and beautiful house.
But for any bookworm, finding a way to make books a centerpiece in their home makes so much sense.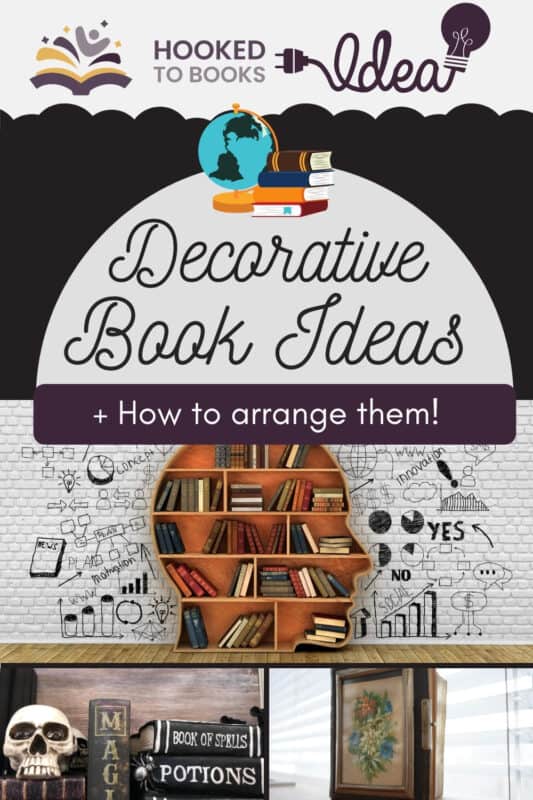 Your home should be personal to you, and how else to make it personal than using decorative books to help decorate your home?
You know that feeling you get when you see a book in a shop and a thrill rushes through you because it's so beautiful?
You can create this same feeling in your home by using decorative books. But how do you do this?
To help you get started we will share some of the best tips for using decorative books to spruce up your bookshelves.
Buying Decorative Books
Buying decorative books is an art in itself. For once, it's time to judge a book by its cover. Sure, all books are beautiful, but a decorative book should catch the eye right away and make you don't want to look away.
1. Buy beautiful and rare books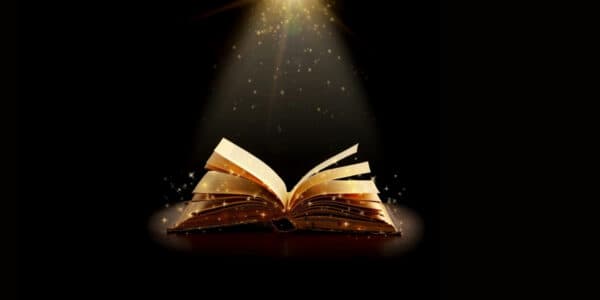 Books themselves can look like art if you know where to look. If you add some antique books to your bookshelf, you'll end up with a unique set of decorative books to boast about.
Showcasing a beautiful book on a shelf can make all the difference between a normal, forgettable bookcase and one that guests will talk about for weeks after visiting you.
2. Find books filled with art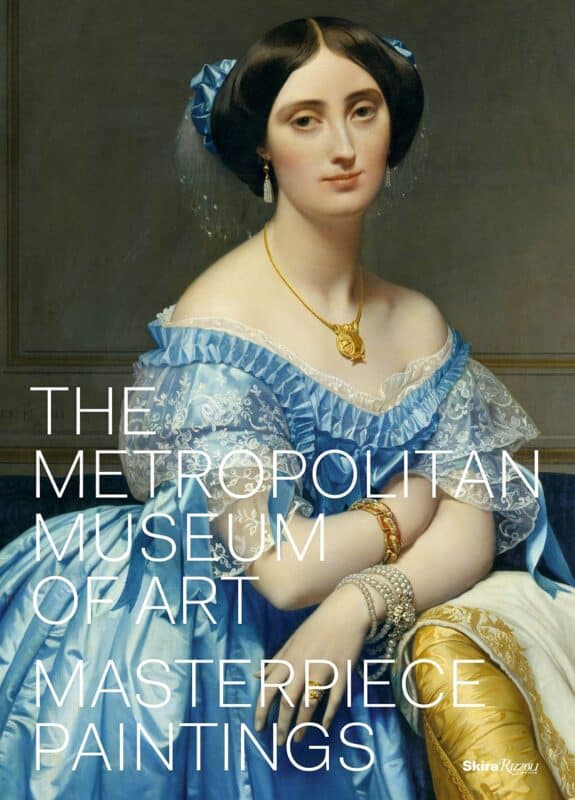 When it comes to decorative books, you want something that will catch the eye, and what better than a book filled with art?
If you're into fashion, you can find books by designers you love and have their books as a dramatic centerpiece.
Alternatively, you could find a book of photography from around the world that shows your love of travel, or even just pictures by your favorite photographer.
Whatever your taste is, showcase it! If you love modern art, showcase it! If you like something more classic like Van Gogh or Monet, showcase it!
Anyone can find books about their favorite artists and use them to brighten up their shelves. Art can really bring to life any room, so why not your bookshelf too?
3. Use decorative versions of your favorite books
Have you ever loved a book so much that you bought it twice? Don't worry, we've all been there.
If you're looking for a way to incorporate your favorite book into your display, why not invest in an illustrated version or one with an artistic cover?
If you're looking for inspiration, start with the classics. Many classics have artistic reprints to show the beauty inside the book reflected on the cover.
Some of these copies can be pricey, but they don't have to be! Amazon has plenty of beautiful copies of books, including ones such as this copy of Pride and Prejudice, which perfectly balances the modern feel with the classic novel. Imagine it in the middle of your bookshelf. Does it fit in well?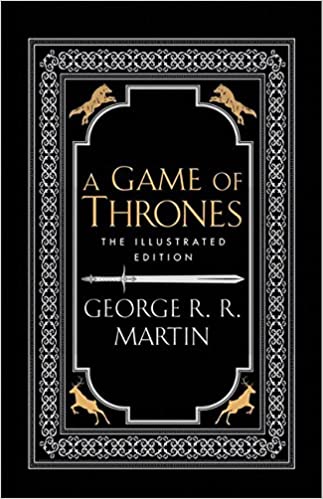 Perhaps you want something a little more recent than Pride and Prejudice. Take the illustrated 20th-anniversary edition of A Game of Thrones as an example.
This beautiful copy of the book features a stunning navy cover, but also contains art pieces of the characters inside the book. It would make a great centerpiece on anyone's shelf, and is the perfect way to incorporate a decorative book!
Once you have your decorative books, displaying them correctly is the key to showcasing their beauty.
While you might want to choose a few books as a centerpiece, the rest of your books can also add to the effect of a beautiful shelf.
After all, books are a thing of beauty in themselves. Play around with some ideas, have some fun, and see what you come up with!
Great Ideas for Decorating your Shelves with Books
Make a rainbow
If you're a fan of all things bright and beautiful, then bring some life to your bookshelf by making a rainbow.
This can be a lot more fun than arranging alphabetically or by author. If a rainbow shelf speaks to you then it's likely you love eclectic and bright aesthetics, so this is the perfect way to bring out your personality on your shelves.
Get some cool bookends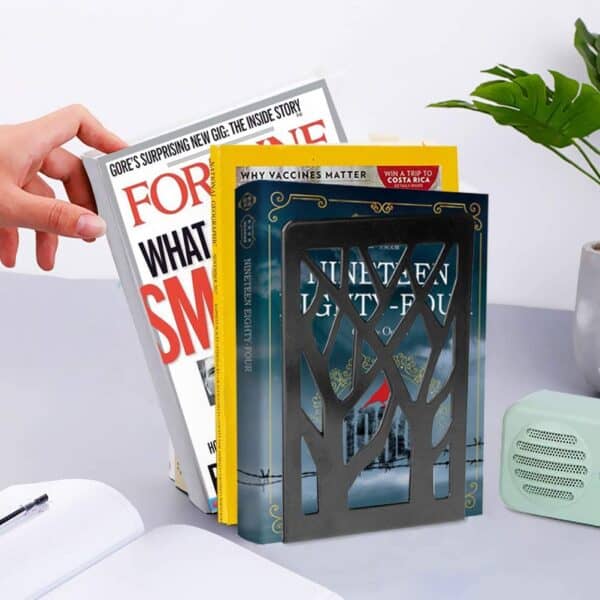 Bookends are particularly great if you have a lot of room on your shelf. They're the perfect way to hold your books in one place while also bringing a little character to your shelf.
If you don't know where to start with bookends, think about what you want the vibe of your shelf to be. Do you want something cute like these cactus bookends, or would you rather have something classic and simple?
If you have a more niche vibe, why not try these fossil agate bookends, or if you like to travel, why not pick out these London landmark bookends?
There's something out there to suit everyone's style if you're willing to have a browse!
Pick some interesting bookshelves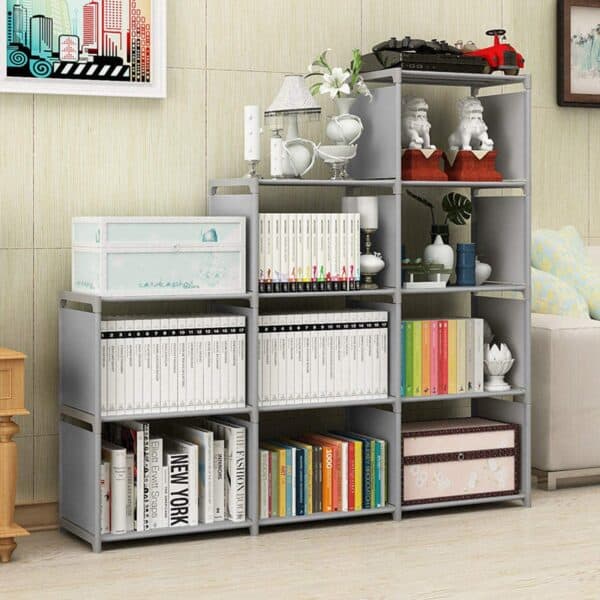 Most of us have traditional horizontal shelves on a rectangle bookshelf, but it doesn't have to be that way! Why not invest in some new bookshelves that are a little different to showcase your decorative books?
You could keep it simple with these staggered shelves, or try out this book tree if you're feeling kooky.
If you want to keep your shelves the same, but still fancy showcasing one book, why not try out a floating wall shelf like this mountain-shaped one to place a special book on.
Have a featured book on each shelf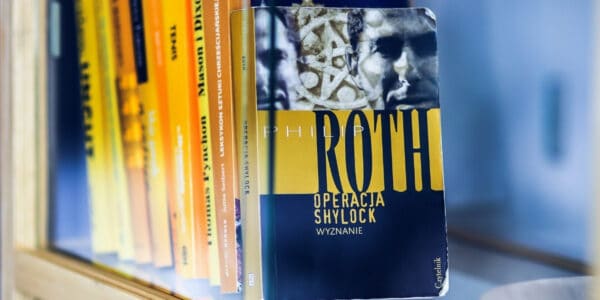 If you don't have a lot of books, this is a great idea. To make the most of the space you have, try featuring one special book on each shelf with the other books as a backdrop. The eye will be drawn right away to the book that stands out on its own.
Find a theme you love
Adding a theme to your shelves can help you keep a clear vision of what you'd like your shelves to look like.
Do you love plants and greenery? Add some little cactuses or succulents to the mix.
Have you got a lot of fun, decorative ornaments? Arrange them on your shelves!
Keep it simple and uncramped
Minimalism is key when you're trying to showcase something.
You don't want your shelves to be bare, but you also don't want anything stealing the show away from your decorative books.
While it's nice to have a few personal items on your shelves and other decorative items, make sure that your decorative books steal the show.
Make it personal
A bookshelf is like a window into a person's mind. You can really learn a lot about a person from their bookshelves, so find a design that suits you.
Are you family-oriented? Have some photographs in frames on each shelf.
Do you love the color blue? Make it a feature on your shelf!
Allow your personality to shine through in however you decide to arrange your bookshelves. Reading and the activities that come with it are supposed to be fun, so take joy in arranging your shelves and making them original!
Make your bookshelf a work of art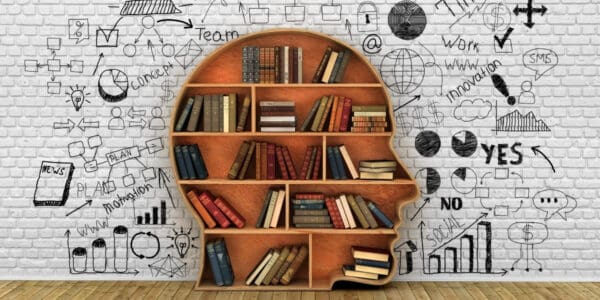 We all love beautiful things. Why should your shelves be any different? If you want to showcase decorative books then the perfect way is to make the rest of your shelves beautiful too.
Keep them clean, tidy and in some form, organized. It doesn't matter how you choose to express yourself and your love of books, just ensure that it's not too chaotic!
If you love your shelves, then they will look like a work of art to you anyway.
Once you've got your shelves filled with beautiful, decorative books and found the exact style you want to achieve, you can give yourself a pat on the back!
But there's more that can be done.
Why not share your beautiful shelves with the world by posting some pictures on Instagram?
Book lovers on the internet love seeing pretty pictures of people's shelves, and it's a great way of connecting with other bookish people like yourself!
The reading community is huge and super friendly, so who knows…you might find an online bestie all because of your beautiful decorative books!
How do you use decorative books? Share in the comments!