Michael Crichton was a world-renowned writer and filmmaker who has left behind an incredible legacy.
He was the author of the Jurassic Park books, which went on to become one of the biggest-selling movie franchises of all time. Plus, he also created the long-running smash hit television series ER.
But this iconic writer also produced multiple other bestselling critically acclaimed works throughout his life. His books have made him one of the most famous names in literary history.
Michael Crichton Books
Crichton is best known for his science fiction novels. Still, he also penned several medical fiction and techno-thriller works inspired by the exponential technological advancements he witnessed during his lifetime.
So, there are many fascinating Michael Crichton novels to explore beyond his classic Jurassic Park series. Below, I'll list them all in order. But first, let's learn a little more about this iconic writer's life and legacy.
Who Was Michael Crichton?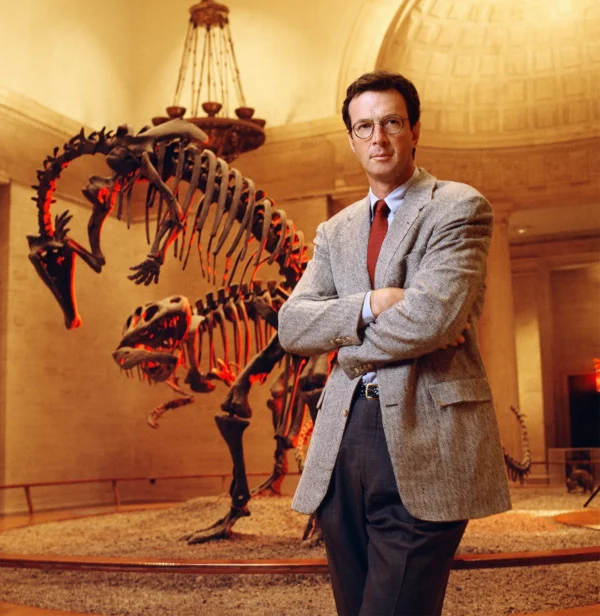 Michael Crichton wasn't always an author and filmmaker. Before he turned his hand to creative pursuits, he was a Harvard-educated medical doctor.
But medicine wasn't the path for him. "About two weeks into medical school, I realized I hated it," he said in an interview with the Chicago Tribune. Yet the determined Crichton didn't quit. Instead, he continued his MD studies at Harvard while simultaneously pursuing his true passion for writing.
In 1965, he completed his debut novel, Odds On. It was published a year later, but since he still had plans to become a doctor, he released the book under the pseudonym John Lange.
The novel saw minor success and allowed Crichton to continue writing under his pen name for several other books. But by the time he'd finished his third year at Harvard, the author said he'd "stopped believing that one day I'd love it and realized that what I loved was writing." And so, he threw himself into crafting his novels full-time while publishing reviews under his name.
Many of his earlier works draw on his hard-earned medical knowledge. It includes his iconic bestselling book, The Andromeda Strain, which hit the shelves in 1969 (the same year he graduated from Harvard.) The novel became an instant hit and was immediately picked up by Hollywood movie director Robert Wise, who adapted it into the 1971 blockbuster of the same name.
From here on out, Michael Crichton was an established, internationally acclaimed author. As his writing career skyrocketed and his medical career ended, he continued to pen bestsellers, enjoying the fame and fortune that came along with it.
Crichton soon became interested in the film and television industry. In 1973, he used his skills to write and direct the groundbreaking blockbuster movie Westworld.
In the years that followed, his success in Hollywood continued. He directed several other hit movies while releasing a steady string of bestselling books.
In 1990, Michael Crichton hit another significant milestone in his career when he published the novel Jurassic Park. Even before it hit the shelves, director Steven Spielberg had plans to adapt the story to the silver screen. And so, Crichton sold the rights to Warner, on behalf of Spielberg, for a hefty $1.5 million, amid heavy competition from other major movie studios, including Warner Bros, Sony Pictures Entertainment, and 20th Century Fox.
After the mammoth success of Jurassic Park, the author published several other major bestselling books adapted to film. It includes the crime thriller Rising Sun and the controversial novel Disclosure, which highlights themes of sexual harassment in the workplace.
And meanwhile, he teamed up with Stephen Speilberg again to create the TV hospital drama ER. It became one of the longest-running and most successful television series.
Amidst his on-screen success, Michael Crichton continued penning bestselling novels until he died in 2008. His books have sold over 200 million copies worldwide, making him one of the most successful writers. And even to this day, more than fifteen years since he passed away, his work is still revered by readers, television fans, and moviegoers around the globe.
Michael Crichton Books
So, now that we know a little more about Michael Crichton's incredible career let's explore his bibliography.
Crichton wrote twenty-eight novels during his lifetime, and below, I'll list them all in order.
The Andromeda Books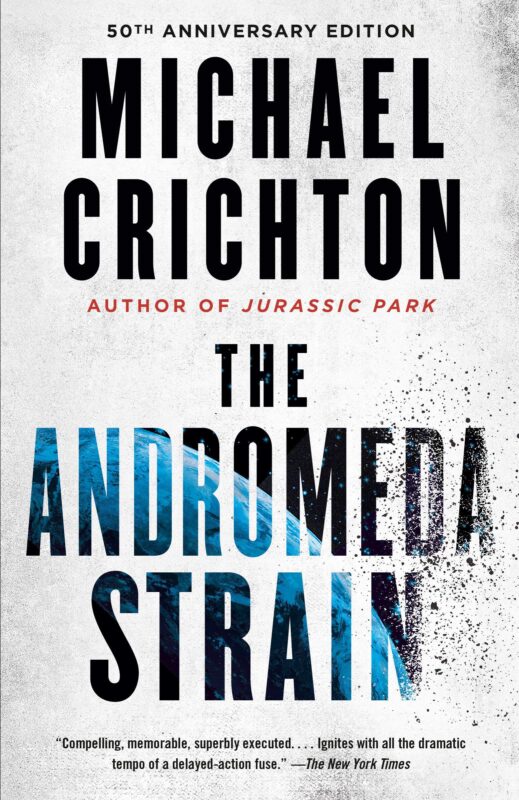 In 1969, Michael Crichton published The Andromeda Strain, his first novel, under his name.
This gripping techno-thriller took the world by storm and solidified the author's place in literary history. The novel reads like a report documenting the fictional events in Arizona after an alien microorganism's deadly outbreak.
It took him three years to write, but in the end, it was worth the extra effort. The book became an immediate bestseller, and critics across the globe were blown away by what the Detroit Free Press called "hideously plausible suspense."
The novel was so groundbreaking that it's widely credited as the book that kickstarted the techno-thriller genre, setting the bar for many future authors.
The Andromeda Strain was a standalone title for the rest of Crichton's life. But in 2019, fifty years after the original book was published, Daniel H. Wilson wrote the follow-up novel, The Andromeda Evolution, in the late author's honor.
The story is set decades after the fictional events of 1967, which nearly brought an end to the human race. In the following years, scientists continued to study the deadly Andromeda Strain microparticle that infected earth, anxiously watching and waiting for the bioweapon to reappear.
And now, just when humanity thought they were safe, telltale signs of the deadly particle have been found in the rainforests of Brazil. So, a team of the world's most prominent experts must contain the so-called Andromeda Evolution before it wipes out the entire earth.
Many critics and fans of Michael Crichton's original were dubious about Daniel H. Wilson's sequel. But when Andromeda Evolution hit the shelves, it received almost universal praise.
The Washington Post called the character's adventures "at least as exciting as Crichton's original story — and considerably more active." And USA Today also wrote a glowing review, saying, "In the end, The Andromeda Evolution explodes with an unexpected, gripping, cinematic finale, ready-made. Crichton and techno-thriller fans will be entertained, if not awed."
The Andromeda Books in Reading and Publication Order
To get the most out of the Andromeda books, it's best to read Michael Crichton's original novel first before moving on to Daniel. H. Wilson's 2019 sequel.
The Jurassic Park Books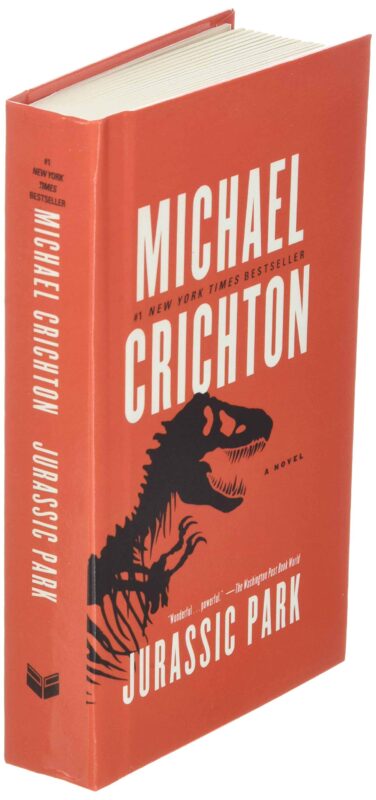 Almost everyone has seen Stephen Spielberg's classic movie, Jurassic Park. Still, if you've not read Michael Crichton's original novel, which inspired the film, you're missing out.
The author's famous tale of a real-life dinosaur theme park built from ancient, amber-preserved DNA started as a screenplay. Crichton began working on the story in 1983, but it wasn't until 1989 that he transformed his idea into a full-length novel.
Stephen Spielberg learned about the author's work a year before it was published, and he immediately became interested in adapting it to the silver screen. And the rest, as they say, is history.
Five years after the publication of Jurassic Park, Michael Crichton released the follow-up novel, The Lost World, which continued the epic tale. Spielberg again bought the rights, and two years later, it hit the big screen, becoming another international blockbuster.
Like the movie, the book tells the story of what happened in the years after the catastrophic disaster at the infamous dinosaur theme park. After the prehistoric creatures, and the park, were destroyed, the scientific world vowed never to play god again. But it's too little, too late, as something inside the park has survived, and it's ready to wreak havoc on humankind once again.
The Jurassic Park Books in Reading and Publication Order
To get the most out of the Jurassic Park series, it's best to read these books in the order they were published, listed below.
Michael Crichton's Standalone Novels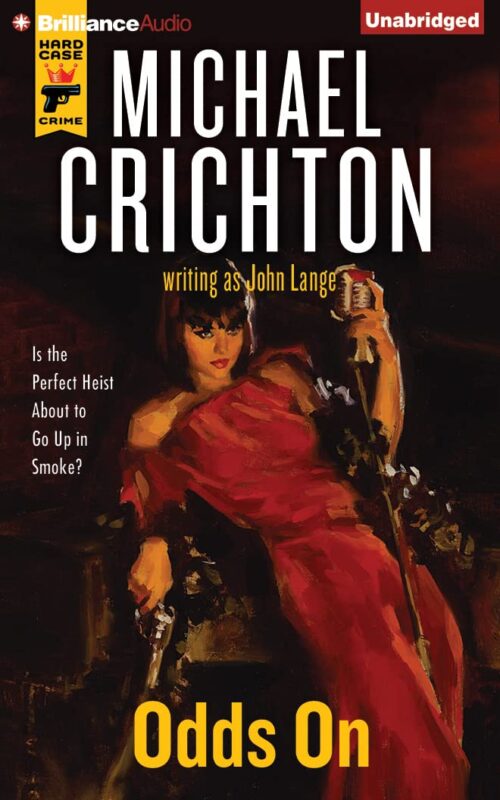 Alongside his world-famous series listed above, Michael Crichton also published numerous critically acclaimed standalone novels throughout his career.
In his earliest works, he used the pseudonym John Lange, an ode to cultural anthropologist Andrew Lang, and his real first name, John.
Crichton compared these short, fast-paced reads to in-flight movies. It says, "one can read the books in an hour and a half and be more satisfactorily amused than watching Doris Day. I write them fast, the reader reads them fast, and I get things off my back."
The author also wrote the 1968 standalone novel, A Case of Need under a pseudonym. This time, he called himself Jeffery Hudson, a name he borrowed from a famous seventeenth-century court dwarf of Queen Henrietta Maria of France.
And two years later, in 1970, Michael joined forces with his younger brother, Douglas Crichton, to write the novel Dealing. It combines their first names to create the pen name, Michael Douglas.
But from the early 1970s onwards, Michael Crichton's career skyrocketed, and from then on, he published all his work under his own famous name.
Michael Crichton's Standalone Novels in Publication Order
The books below are a mixture of gripping science fiction, medical thrillers, action and adventure stories, and classic mysteries. Many became critically acclaimed bestsellers, and some were adapted into Hollywood movies.
So, if you've never read Michael Crichton's work, these novels are a great place to start.
Below, you'll find a list of the author's standalone titles in the order they were originally published.
Michael Crichton's Non-Fiction Books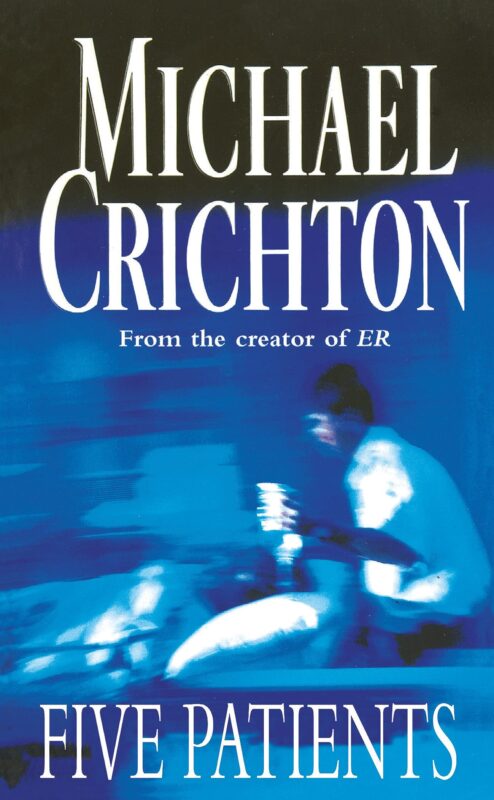 Michael Crichton is most famous for his critically acclaimed fiction novels. Still, the author has several bestselling non-fiction works to explore, too.
In 1970, he released an eye-opening account of his time spent training as a medical doctor at Boston's Massachusetts General Hospital. Entitled Five Patients, the book tells the tale of a group of inpatients and their real-life experiences in the hospital. It highlights the glaring inadequacies of the medical institution at the time. It examines the underlying toxic culture in healthcare across America.
Crichton's second non-fiction offering is the 1977 classic coffee table book which examines the work of one of the author's favorite artists, Jasper Johns.
Six years later, Crichton released a more technical non-fiction title, Electronic Life: How to Think About Computers. It reads as a handy guide for anyone new to the world of computers (which, in 1983, was almost everyone.)
Despite being four decades old, many of the general principles in the book are still relevant to tech users today. Plus, it provides a fascinating insight into where Crichton thought the future might be headed.
Michael Crichton's final non-fiction offering was his 1998 memoir, Travels. The book details the author's personal journeys around the world and the many real-life adventures he had along the way. The publisher blurb calls it "as exciting as Michael Crichton's many masterful and widely heralded works of fiction."
So, if you'd like to find out more about the man behind the iconic books and movies, then Travels is well worth a read.
Michael Crichton's Non-Fiction Books in Publication Order
Conclusion
Michael Crichton is one of the world's greatest novelists, whose legacy will undoubtedly live on for generations to come.
Are you a fan of the iconic author's work? If so, I'd love to hear about your favorite books. Could you drop me a comment in the box below?