Mark Greaney has risen in popularity with his expertise in writing fantastic political thriller/ action stories. His most famous and popular series, "The Gray Man," has been adapted into a very successful Netflix series. But that's not the entirety of his work.
Mark Greaney has not only created "The Gray Man" series but also taken over the very famous Jack Ryan series by Tom Clancy after the author's death in 2013. With so many books scattered in different series, it can be difficult to start reading Greaney's books in order.
So to make it easy for you and keep your reading spree active, here's the complete list of all the books by Mark Greaney books arranged in the series. Let's get started.
The Gray Man Series: Mark Greaney Books in Order
| Sr. No. | Title | Publication Date | Print Length | Publisher | Where to Buy |
| --- | --- | --- | --- | --- | --- |
| 1 | The Gray Man | September 29, 2009 | 464 pages | Berkley | Amazon |
| 2 | On Target | September 28, 2010 | 544 pages | Berkley | Amazon |
| 3 | Ballistic | October 4, 2011 | 467 pages | Sphere | Amazon |
| 4 | Dead Eye | July 31, 2018 | 624 pages | Berkley | Amazon |
| 5 | Red Metal | July 16, 2019 | 656 pages | Berkley | Amazon |
| 6 | Joshua Duffy | July 5, 2022 | 512 pages | Berkley | Amazon |
| 7 | Locked On | December 13, 2011 | 864 pages | G.P. Putnam's Sons | Amazon |
| 8 | Threat Vector | December 4, 2012 | 848 pages | Putnam Adult | Amazon |
| 9 | Command Authority | December 3, 2013 | 752 pages | G.P. Putnam's Sons | Amazon |
| 10 | Support And Defend | January 1, 2015 | 512 pages | Penguin Books Ltd | Amazon |
1. The Gray Man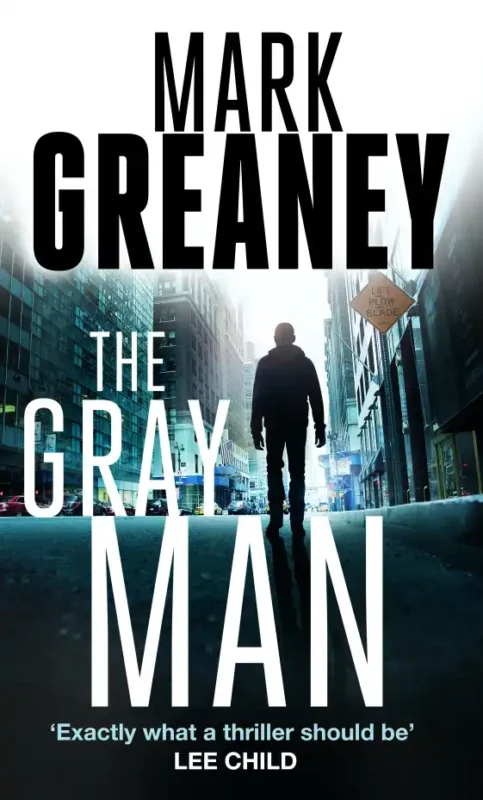 The Gray Man is the introductory book for the series, setting the stage for the highly successful and terrifyingly lethal assassin Court Gentry. He is called the "Gray Man" by the people of the underworld and is very akin to the boogeyman. Why?
A gentry is a killing machine. He is fast and stealthy, and no one sees how he operates but just the result of it. He is an independent assassin being managed by a contractor. But that does not mean money can buy his services. He kills only the people who he thinks deserve to die, and that is what makes him so terrifying, and interesting.
The best thing about the first book in the series is that it is not much bothered about the complexity of the plot or some great twist that would turn everything around. When it comes to the story, it is straightforward. And that's why readers focus their attention on the exciting and mysterious character of Court Gentry.
Gentry used to work with the CIA but now has been excommunicated with an SOS (Shoot on Sight) order against him. Both readers and Gentry have no idea what happened.
The story unfolds as he figures out everything around him. The character is so well-written that you'll never find yourself zoning out or getting distracted while reading this book.
2. On Target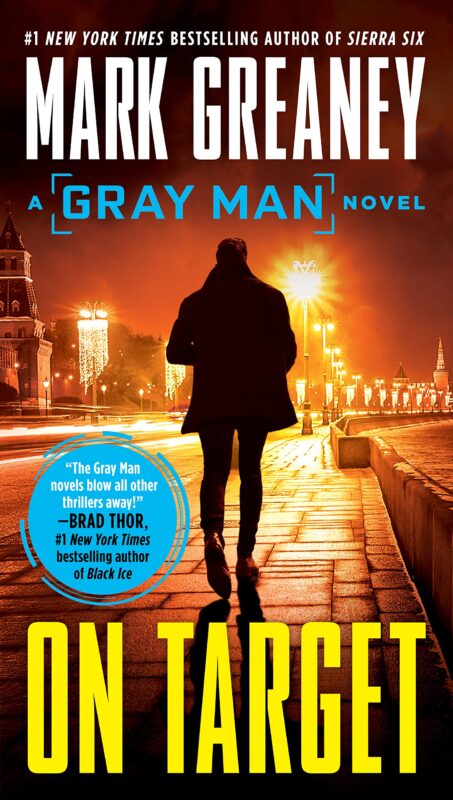 Like a mysterious bag with exciting things inside, On Target reveals many secrets to keep the readers interested in the characters and the situations that are arising while hiding enough vital information to keep them hooked to the book.
On Target is the second book in the series, and all the confusion created in the first book about Gentry is slightly resolved here. We get to know some of his old friends from the CIA, and these new characters are just as interesting as Gentry. But we still do not understand why Gentry was issued a burn notice.
The story starts with the Russians, and as we know it, when the Russians are involved, things are going to get interesting. The Russians contact Gentry and are ready to pay him for the assassination of the President of Sudan. But as Gentry chooses his hits, he refuses. And this is where things get interesting.
Some people from the CIA contact Gentry and ask him to take the job so they can run another covert operation in Sudan. But the mission in Sudan is not as simple as it seems.
Lost in a foreign land with some unknown people (including an annoying woman who keeps bothering Gentry), the Gray Man must use all his skills to get the job done and save his life.
3. Ballistic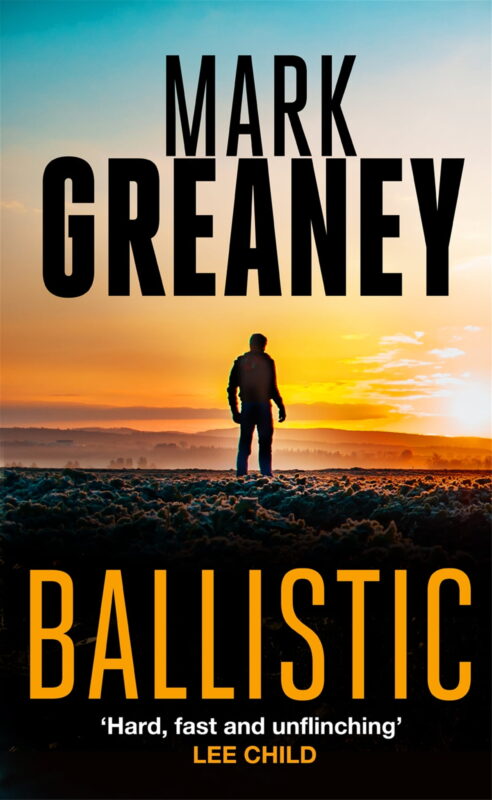 The third book in the series adds the much-awaited and expected plot of a drug cartel with a cartel boss who is depraved and willing to stop at nothing. And nothing can stop him other than the "Gray Man." Gentry is dangerous, but he is even more dangerous when he is determined to kill. And this time, it is personal.
Here's what the story is about; A Mexican drug lord is willing to cross all limits to destroy everything related to an officer who is presumed dead. But the drug lord wants to kill his unborn child and abducts his sister. So why is the Gentry involved in this?
The police officer is one of only a few trustworthy friends Gentry has. Eddie Gamboa is a former SEAL, and Gentry has had a few missions with him. Eddie also saved Gentry's life, a debt he could never repay.
Also, did we mention that Eddie's sister, who has been abducted by the cartel boss, is also Gentry's love interest? So readers can gauge how personal this mission is and how horrible things are going to be for the cartel boss.
Expect a lot of violence, exciting subplots, lots of gore, and a little bit of good humor.
4. Dead Eye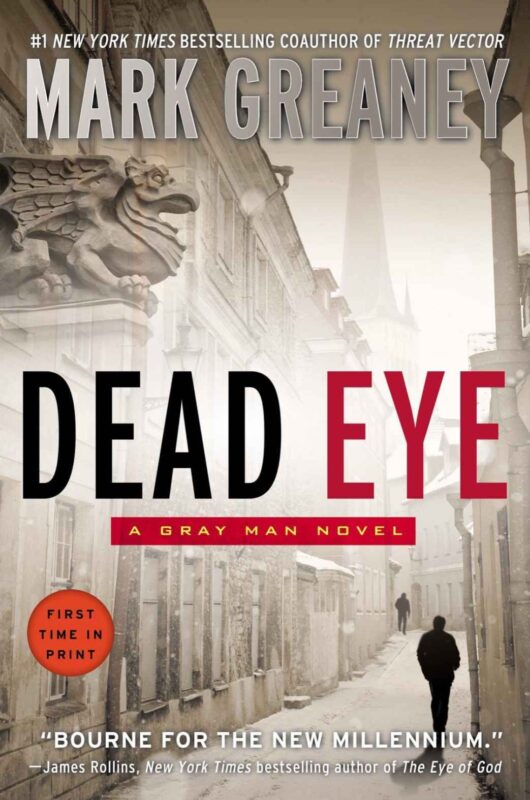 The fourth book in the series, "Dead Eye," slowly starts to take the curtains up, revealing the backstory of Gentry. Why is the CIA behind him, why was he excommunicated, and what are his motives? In this book, the mystery thickens even more when we find out Gentry killed five of his teammates.
Dead Eye puts one of the biggest and most difficult challenges in front of Gentry, a killer who is just as deadly as Gentry. Just like Gentry is named "The Gray Man," the other deadly assassin, Russel Whitlock, is named "Dead Eye." Seeing these two skilled killers fight each other.
While the book is thick, with over 500 pages, you'll be speed reading through this book because the story is so fast-paced, a high-octane fest of action, drama, and thrill. While you should be the judge of it when you are done with this book, fans have called "Dead Eye" one of the best, if not the best, books in this series.
5. Back Blast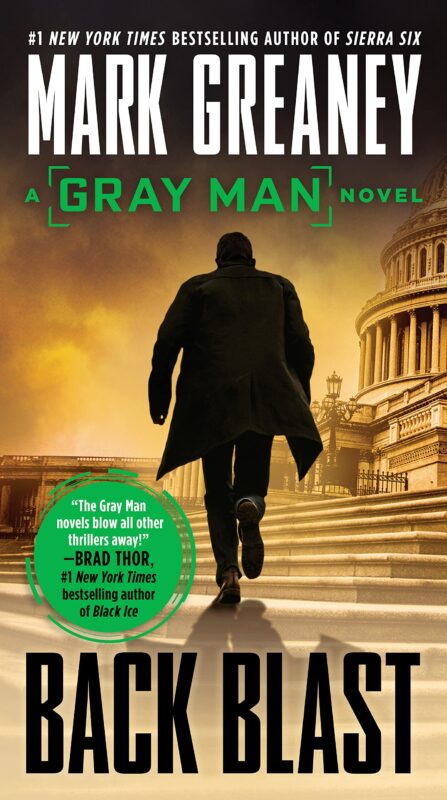 We know what many readers would think after they are done with the fourth book in the series; "when are we going to know more about Gentry and his past?". It has been four books, and we hardly know what happened to him that made him a target of his own country.
This is precisely what Gentry is thinking in "Back Blast," and he is determined to find out why he was excommunicated and made to run for his life. Since there is hardly anything Gentry is aware of about the time trouble started mounting up, he goes back to the last mission he was sent on. The mission was called "Operation Back Blast."
Gentry is trying to get to the man who has answers, Denny Carmichael. Carmichael is the Director of National Clandestine Services, and they are the reason why Gentry has to run for his life.
So for the people who have been invested in the series and are just as excited and eager to find out about what happened with Gentry as he is, this is the book for you. All the secrets are revealed, but you'll have to work for them.
At over 700-pages, this is a big book. But the story it has, the writing of Greaney, and the thrilling twist at the end will make reading all these pages worth it.
6. Gunmetal Gray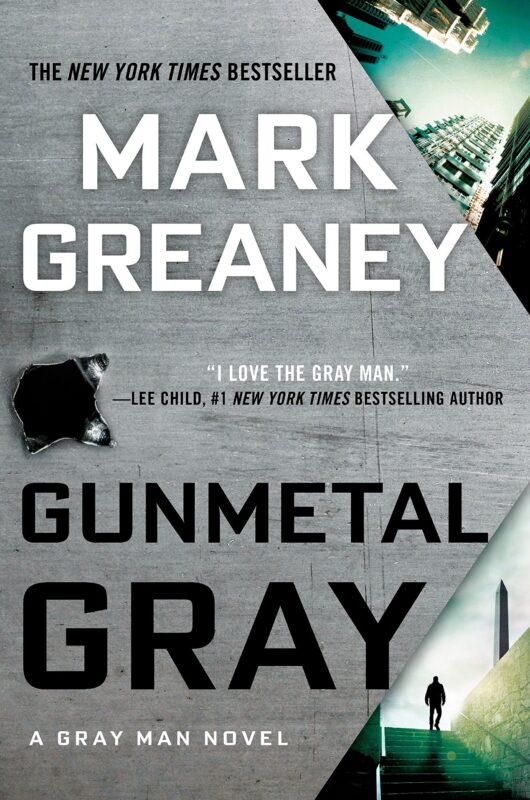 Things are totally different from the sixth book as the origin and the mystery that covered most of the parts of this series have been resolved. With the mystery resolved, I do not think there has been any decrease in the excitement or thrill in this series.
The Gray Man never fails to deliver when it comes to action and thrill. So what's the sixth book about?
Gentry is now in the CIA and on his first mission after Back Blast. He visits Hong Kong to capture a very elusive, important, but dangerous target; a man named Fan Jiang.
Jiang is a Chinese cyber expert who holds more power and threat than anyone can imagine. While Gentry is a skilled killer, catching Jiang in his country proves to be very difficult.
Here's something you'll find interesting; many readers who have been die-hard fans of the Gray Man series have started the series with this book when Gentry becomes a CIA agent again and goes on his first mission.
While there are some recurring characters and themes from the previous books, you can start the series with this, as it serves as a standalone novel.
Many smaller and more interesting plots are introduced in the story, and they fit seamlessly. There is plenty of action described in detail so you can get an immersive experience. And as always, Gentry never fails to charm the readers and make them keep reading more.
7. Agent in Place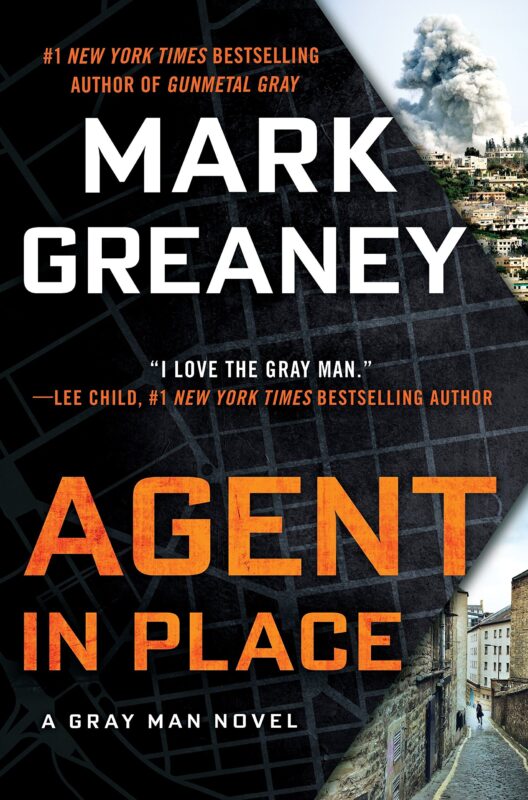 Without a mission in the Middle East, there cannot be an action/thriller novel about a strong and fierce American agent. And the Gray Man series is not an exception. In the novel "Agent in Place," Court Gentry is sent on a mission to the Middle East, not to kill, but to extract.
This time, Gentry is not on a mission for the CIA but for someone else. He meets Tarek Halaby, the head of the Free Syria Exile Union, to go on a very dangerous mission.
The mission requires the Gentry to go to Syria and get the mistress of Syrian dictator Ahmed Azzam. This would help them gain vital intel about the dictator and eventually help destabilize his rule.
While Gentry successfully gets the mistress safely, it is revealed that she has a son with the dictator, who is the heir of the rule. Gentry goes for the baby, but something happens (that cannot be revealed here). Suddenly, Gentry is all alone, with no support from anyone and a dangerous assassin behind him.
Another thick book that never feels sluggish. There is always something happening, and each event leads to the other. Not for a single /chapter, you would think that things are happening for no reason. An exciting read that is a testament to the success of this book series.
8. Mission Critical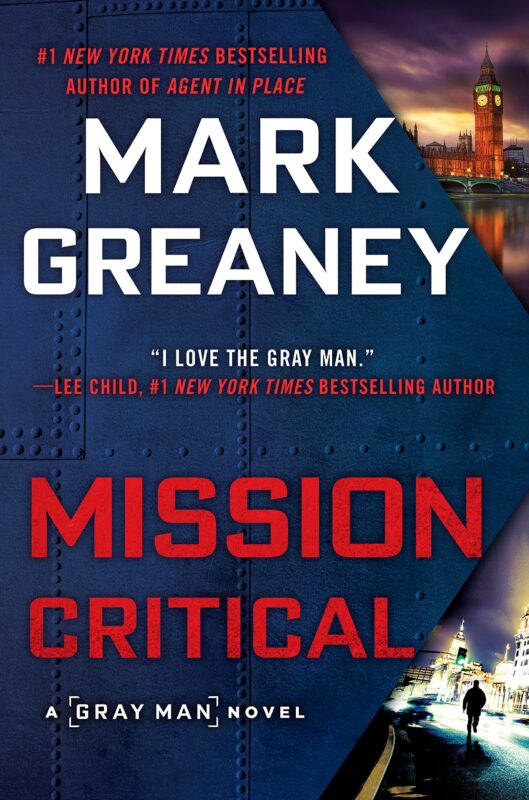 Mission Critical is another book that would serve perfectly as a standalone novel. It is also one of the novels you'd make someone read if they asked to know how dangerous, skilled, and lethal the Court Gentry is. Gentry shines in this novel, and readers' hearts will be pumping with adrenaline once they start reading this book.
The mission starts with a bang. Gentry is on a plane to Langley. But in the plane comes a hooded man. This man is a vital piece to a puzzle that needs to be solved and involves many influential organizations.
But as the plane lands in the UK in a secret airbase, it is ambushed by a group of skilled assassins, killing everyone and kidnapping the hooded man.
Gentry survives and is sent on a mission to find the hooded man. All alone in the UK, he must do all he can to find the man and fight for his life.
This time, he is not just facing one enemy, but many. From the Russian mafia, local gang members, and many powerful suit-wearing puppet masters.
Not just Gentry but other subplots in this book are equally interesting and nerve-racking when it comes to the dangers the characters are put in. With action, espionage, thrill, and a lot of killing, Mission Critical is an excellent read for thriller readers.
9. One Minute Out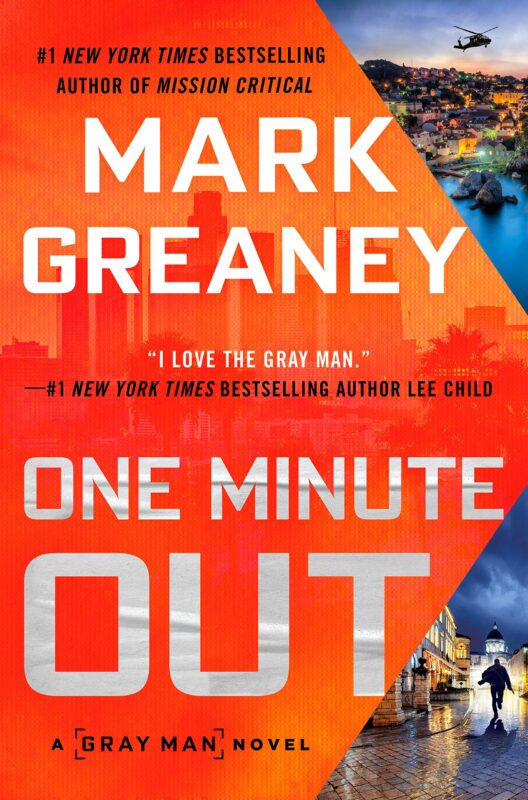 Another great addition to the excellent and exciting series, "One Minute Out," takes on an issue prevalent not just in one or two countries but all around the world; human trafficking. And this book works wonderfully in establishing the morality and the willpower of the Court Gentry. So what's the story about?
Gentry is on a mission to kill a Serbian criminal named Ratko Babic in the distant lands of Croatia. But in the mission to destroy a war criminal, Gentry gets into his own moral war. He finds a terrible human trafficking ring that spans all the way back to America.
Gentry's moral compass compels him to look further into it and bring an end to it. But things are not as simple as it seems. Even with his skills, the spider's nest is widespread, with some compelling and dangerous people involved. But there's also pressure from Gentry's own people.
The CIA needs the leader of this human trafficking ring as he has valuable intel for their own use. So they cannot allow Gentry to eliminate him. This puts him in a difficult position. He cannot just let this go on. Gentry decides to take matters into his own hands.
10. Relentless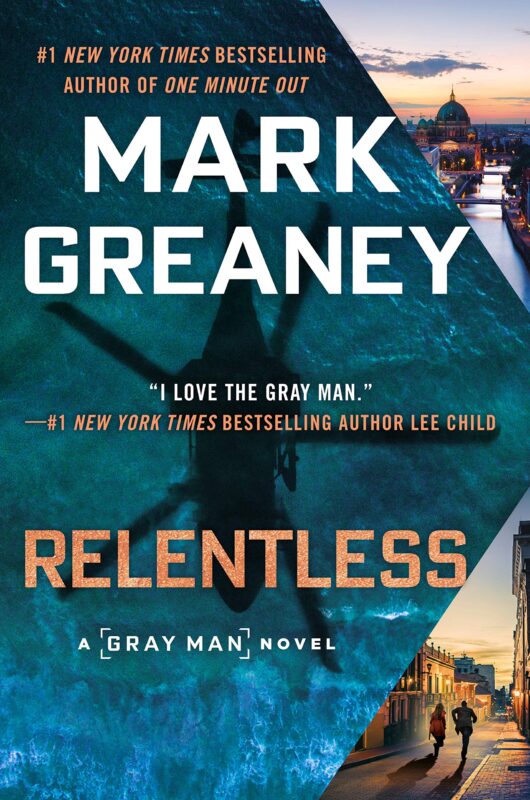 There is a puzzling thing going around all over the world. Intelligence agents are disappearing without any trace, and no one seems to know who is behind all this or why.
Things get even more confusing and dangerous when an American agent disappears without a trace. There's one thing for sure; these events have put all the intelligence agencies worldwide on their toes.
But the missing American agent is found somewhere in Venezuela, and Court Gentry is sent to retrieve him and get anything about what is going on. But getting the agent back will not be easy as some lethal assassins are waiting for Gentry. What ensues next can only be called a high-octane, on-the-edge story that will keep you hooked.
But this time, it is not only Gentry's life that's in danger, but also the other CIA agent, Zoya Zakharova. She is in Berlin on another mission, but the dangers are looming over her. Getting out alive from the situation would soon become a privilege that she needs to fight for.
But wait until you find out what's happening; the bigger picture. The people behind abducting the agents and their sinister motive behind it will surely make you admire the way Mark has understood the craft of writing great thriller stories.
11. Sierra Six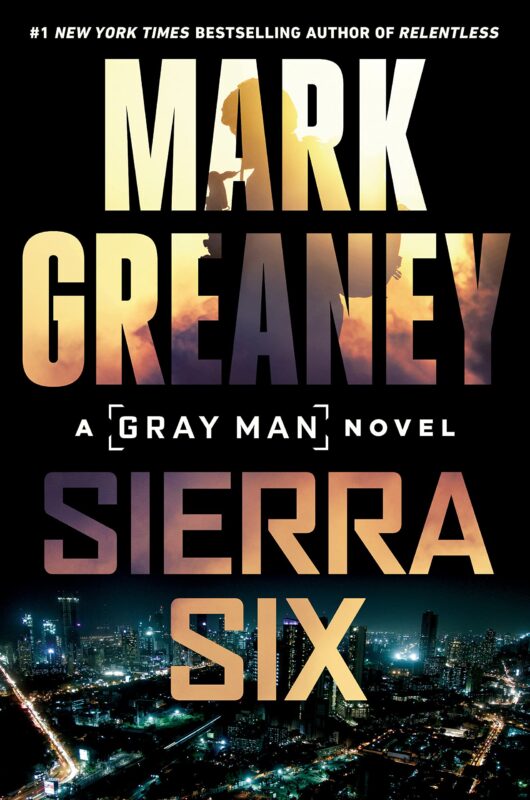 Sierra Six will take the readers back to the early days when Court Gentry was still learning and becoming the feared and deadly assassin he is today. Before he was called "The Gray Man," he was codenamed "Sierra Six'. But this old name is not the only thing he will be reminded of in this book.
With a very unique style of storytelling, Mark Greaney tells the story from two points of view. One starts in the present day, while the other was from 12 years ago when Gentry met Zack and how they caught a dangerous terrorist. But it seems the past is knocking on the present's door.
Sierra Six will not be as action-packed and high-octane as the previous ones in this series because it does not have to be. This book serves as a character-establishing story that makes readers familiar with the past of the Gentry. We get to know what made him what he is today and what he used to be.
This does not mean the action, thrill, tension, and everything that makes "The Gray Man" series so great is missing here. There is enough of it to keep you on the edge of your seat and keep flipping the pages.
12. Burner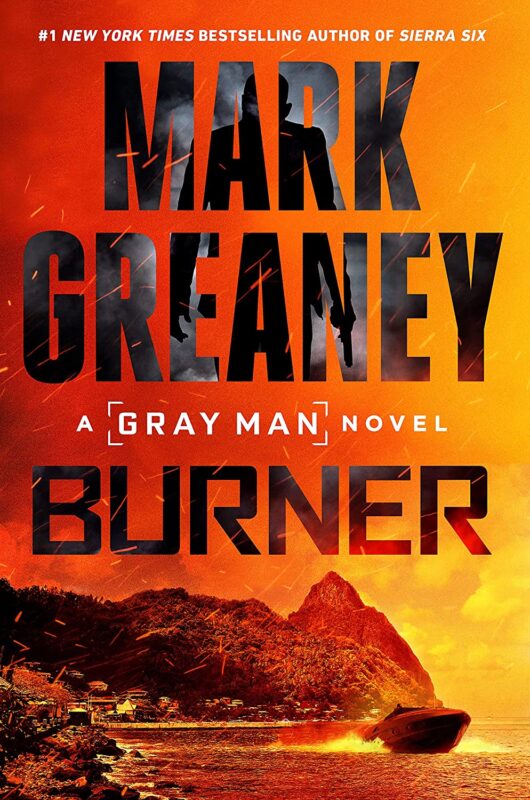 Burner is scheduled for release in 2023, and fans of the series cannot hold their excitement. The twelfth book in the series, this book is going to offer a lot of conflicts, which means that things are going to get tense and interesting.
The story is about a Swiss bank employee named Alex Velesky. Velesky is about to kick the hornet's nest when he tries to steal some very sensitive and important records from the bank, which can get many people in trouble. And these people are rich and powerful, and they are all after Velesky.
From the Russian mafia to the CIA, everyone is behind the man.
With the intention to unearth some criminal conspiracy, while on his job, Velesky pilfers some records from the Swiss bank. Turns out that his excesses are going to cost him dear, when he discovers that the materials he has stolen are a mother lode of corruption.
What now? With such secrets in his hands, everyone wants to hunt him down, from the Russian mafia to the CIA – they all want this treasure trove of corruption.
This book also puts the series' two leads against each other; Gentry and Zoya both want Velesky, but for different reasons.
Non-Series
1. Red Metal (2019)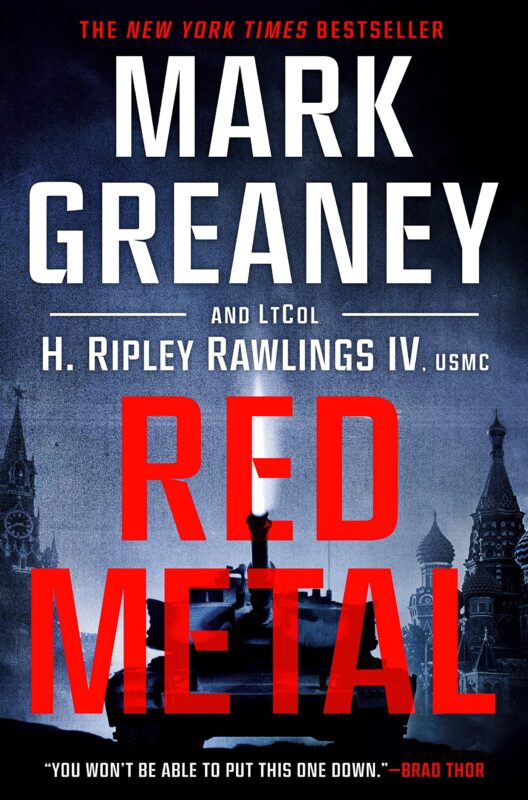 Red Metal is a fast-paced and quick read that's filled with a powerful and intriguing story, a story that fans of political thrillers would love to read. The rising power of the Russians soon starts to show its effect as they push more into the western front.
There is no single main character in the story, which makes this novel so different and interesting. So many great characters come from all over the world to unite and fight the Russians.
Joshua Duffy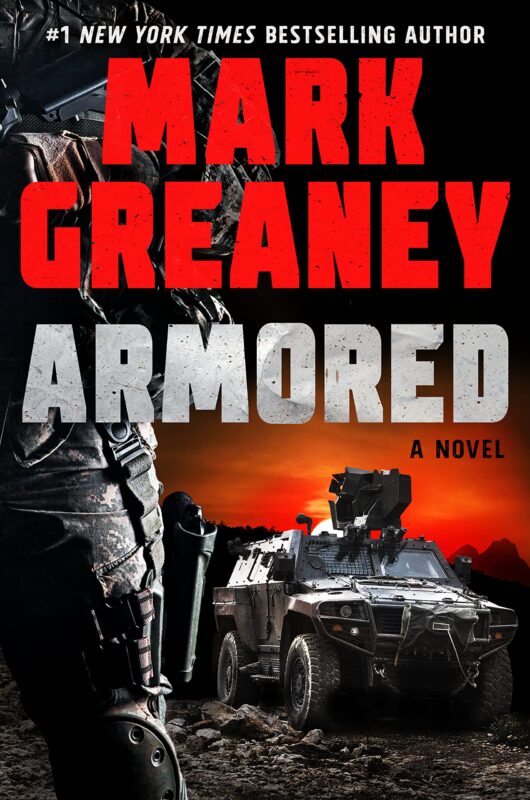 A brand new series by Mark Greaney, there is just one book in this series as of now.
"Armored" presents a very interesting story of a professional bodyguard and a lethal agent. But on a mission, things go south. While achieving the objective, Joshua Duffy loses his left leg.
To help his family survive, he works as a mall cop. While we can understand what life would be for an elite bodyguard to stop kids from falling, things take an interesting turn when he is given one job. "Armored" is a great novel that will keep you excited and intrigued.
Jack Ryan Series
The Jack Ryan series is the mother of all action/adventure series with a strong and deadly protagonist who takes on life-threatening missions impossible to succeed in.
Even people who have never touched a book are aware of Jack Ryan because it has been adapted into multiple movies (with a popular cast such as Alec Baldwin, Harrison Ford, and John Krasinski) and TV series.
The Jack Ryan Series, also known as the Ryanverse, is not entirely written by Mark Greaney. The series started in 1984 with the publication of "The Hunt for Red October" by author Tom Clancy. Tom Clancy is another name that even non-readers are familiar with.
The series was taken over by Mark Greaney due to Tom Clancy passing away in 2013. If you want to read Greaney's Tom Clancy series, you can either start with only his novels or start the entire series from the beginning.
While seeing some characters interact with each other will feel a bit different as the characters developed in the previous books, you can still read Greaney's as standalone books. There are seven books in the series. Here is the reading order for it.
Here's the reading list:
1. Locked On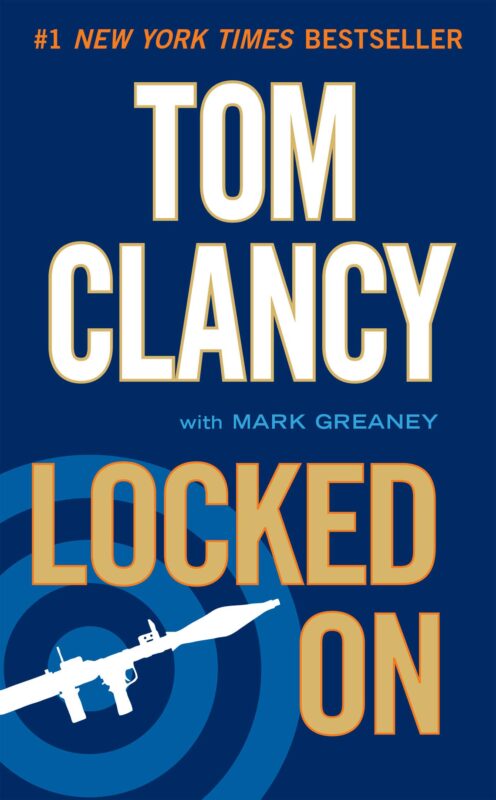 Locked On made all the fans of Tom Clancy a bit worried about the writing style, tone, and excitement. It was a question of whether Mark Greaney would be able to adapt to the style of Tom Clancy or how tonally different his version of Jack Ryan is going to be.
Locked On fits seamlessly into the series and adds more fun, action, and thrill to the series. But with the book's release, every doubt turned into a smile. So what's in the story?
Jack Ryan Sr. is running for President, but the current President has planned something sinister for him. He targets Ryan's close friend, Rainbow Six's John Clarke.
While Clarke has to run, Jack Ryan Jr. is working with his team to figure out what's happening in the other part of the world. There's something big at play, and it can decide the nation's fate.
2. Threat Vector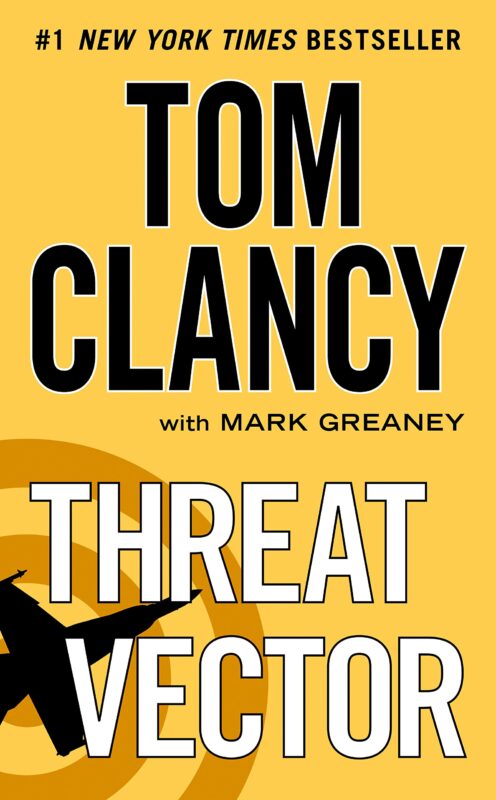 Threat Vector is another fine addition to the series, and this long novel (over 800 pages) shows Mark Greaney's understanding and expertise in weapons, politics, military strategy, etc. This book is chock-full of every little detail about all the things that can be used by marines, or assassins for that matter.
The Campus, the base of operations for Jack Ryan Jr. and his team, has been discovered, and this has presented a new threat to them. How are they going to manage this mess? Read the book to find out. The detailed combat and the authentic (and high-stakes) action will keep you hooked to this book.
3. Command Authority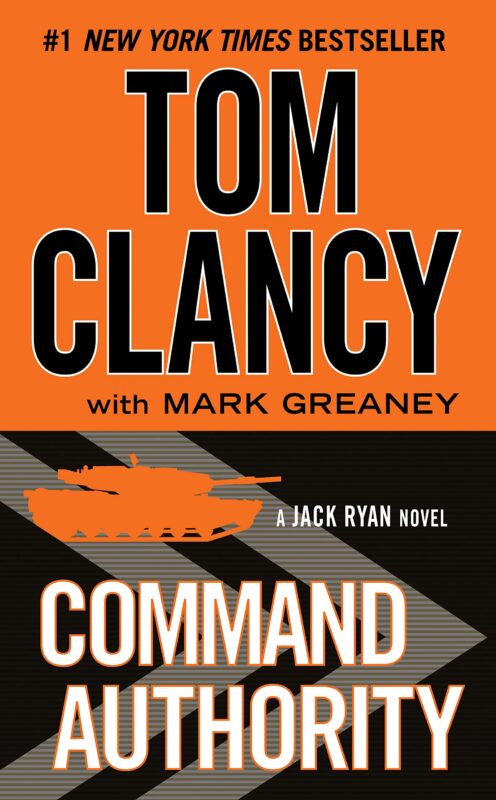 Something started but left unfinished by the father shall be completed by the son. Command Authority goes way back in time, around thirty years ago, when Jack Ryan Sr. was just a CIA analyst and was on a mission to investigate the death of an agent.
There were so many unsettling things Ryan found, but the most shocking was a dangerous KGB assassin called Zenith. After decades, it seems like old threats have been renewed. With the coming of Russian president Valeri Volodin, the Reds are getting stronger than ever.
Now it is up to Jack Ryan Jr. to finish what was left unfinished. Along with his partner John Clarke, Ryan is on a mission to take on the Bear, and things will be different this time.
4. Support And Defend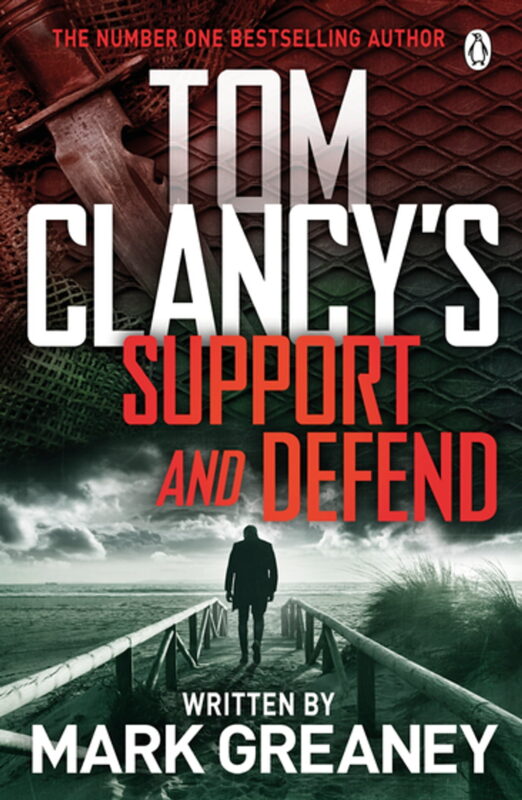 Support and Defend takes a fresh and interesting take on the Jack Ryan series. This time, it is not Ryan Sr. or Ryan Jr. taking center stage, but Dominic Caruso, Ryan Sr.'s nephew. Caruso is going through the trauma of losing his brother, which will fuel the fire inside him.
The antagonist of this story is Ethan Ross. He possesses a powerful device, a microdrive with enough vital intel to bring down all the things American secret agencies have done worldwide. Getting the microdrive is paramount, and Caruso will do it all alone.
5. Full Force and Effect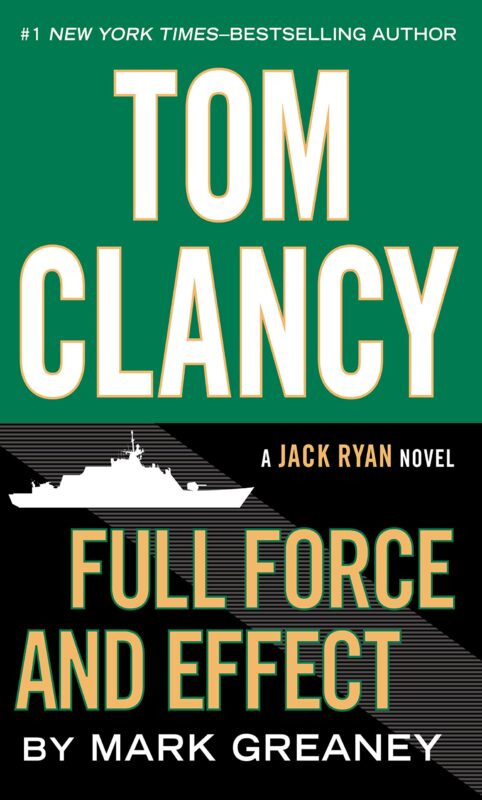 Full Force and Effect brings back Jack Ryan Jr into action; this time, the world's fate could be at stake. There are so many things happening at the very start of the book it would suck the readers into the Ryanverse and the tense setup.
A powerful ICBM by North Korea crashes into the sea of Japan. If this was not enough, a CIA agent is killed in Ho Chi Minh City, and things are getting awry in the East. Could it be the foreboding of something dangerous?
Jack Ryan Jr. is in a race against time to figure out what is going on before they all find out the worst way. But field action is not enough, as President Jack Ryan needs to take all the diplomatic actions to prevent a ruthless power from going out of control.
6. Commander in Chief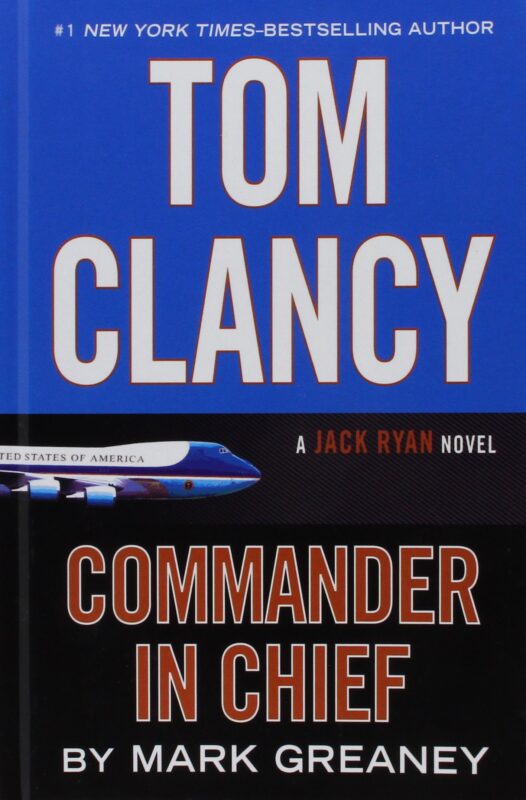 Just like the previous book in the series, this book also starts by establishing a chaotic landscape. So many things are happening, seemingly without a pattern and randomly. An unmotivated attack on Russian troops, a natural gas facility getting blown up, and a Venezuelan prosecutor getting killed. All unrelated. Or so it seems.
The Russians are getting more dangerous under the dictator, and Jack Ryan Sr. must unite all the western nations to stand as one against the evil and dangerous plans of the Russian leader. A thrilling read that will keep you hooked and make you enjoy all the twists and turns.
7. True Faith and Allegiance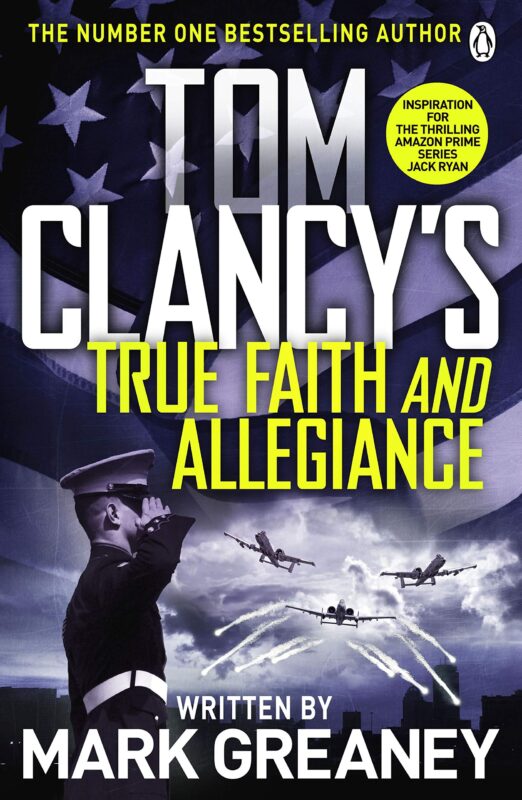 True Faith and Allegiance starts with a bang, and the author shows the readers what's in it for them; action, pure, intense action, and thrill. The story starts with a seemingly normal and calm scene.
Scott Hogan, the Commander of the US Navy, is attacked while being off duty by an assassin. While he is shot, he survives with severe wounds. The assassin was on a revenge mission, a Russian avenging his brother's death by Hagan's submarine.
But this is not an isolated event. Soon more and more news of American agents getting their locations compromised comes out, showing that someone or some organization is behind it, and they have dug their fangs deep in.
It is up to President Jack Ryan and his son to find out what is going on and stop it before something terrible and big happens that compromises the safety of America.