The Walt Longmire series is a collection of gripping mystery novels by best-selling author Craig Johnson.
The stories center around an ex-marine turned county sheriff who uses his keen detective skills to catch bad guys and solve crimes in small-town America.
They're a captivating blend of murder, mystery, and intrigue, with the occasional sprinkling of laugh-out-loud humor thrown into the mix.
The series began in 2004 with the novel 'The Cold Dish,' which immediately shot to the top of the charts. Since then, Johnson has added a further 17 books to the series, and it's gone from strength to strength.
But many people are more familiar with Longmire's name from the hugely popular A&E TV adaptation. During the years it was aired, it was the channel's highest-rated original drama, and it proved so popular that Netflix continued the series for a further three seasons.
The Complete List of Walt Longmire Books in Reading Order
If you're ready to dive into Craig Johnson's Walt Longmire books, then you've come to the right place.
In this post, I'll list every book in the series in the order they were published, starting with the 2004 debut, all the way to the latest 2022 release. I'll also include the author's lesser-known short stories which intertwine with the main novels too.
All the books listed below are intended to be read in publication order, so following along with the series is easy.
1. The Cold Dish (2004)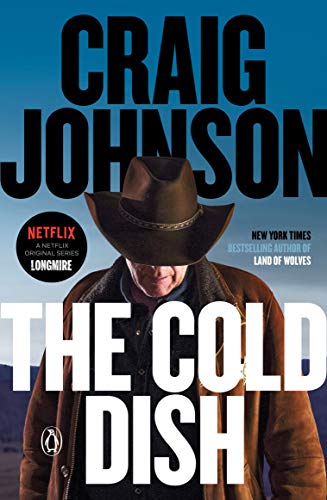 Absaroka County Sheriff Walt Longmire has dedicated more than twenty-five years to keeping his community safe, and he's determined to make it stay that way.
But when local man Cody Pritchard shows up dead near the local Indian reservation, his job takes a dangerous turn.
2. Death Without Company (2006)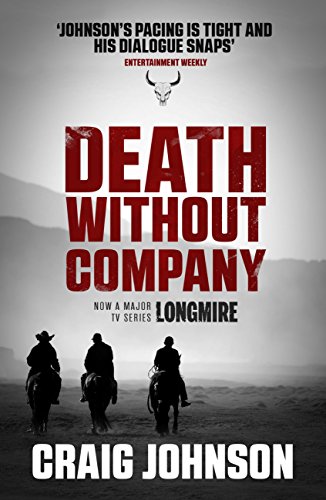 Sheriff Longmire has been called in to investigate a suspected poisoning case at an assisted living facility. But if he's going to find the killer, he'll have to journey deep into the past to uncover some dark and long-buried secrets.
3. Kindness Goes Unpunished (2007)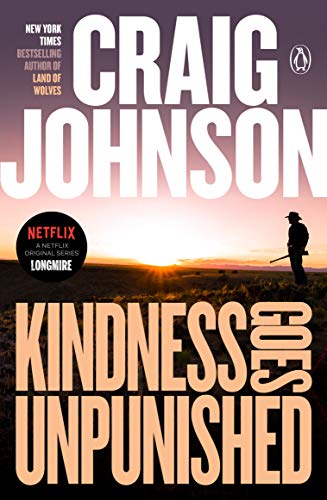 Walt Longmire heads to Philadelphia to visit his daughter Cady, but when he arrives, all hell has broken loose.
Cady has become embroiled in a political scandal, and she's been brutally assaulted by an unknown hitman. If Longmire doesn't act fast, she might not survive the next attack.
4. Another Man's Moccasins (2008)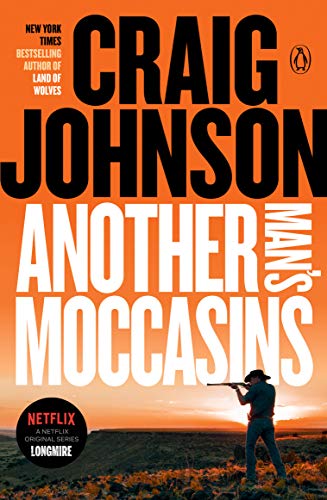 When a woman is found dead along the side of the busy Wyoming interstate, police struggle to gather any tangible leads.
But it soon becomes clear that this mysterious woman has links to another one of Longmire's investigations, which took place more than forty years ago in Vietnam.
5. The Dark Horse (2009)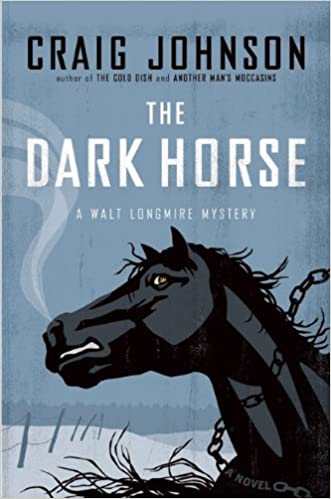 Mary Barsad has confessed to murdering her husband Wade, yet something about her story doesn't add up. Walt Longmire is certain she didn't do it, but who is she covering for, and why?
6. Junkyard Dogs (2010)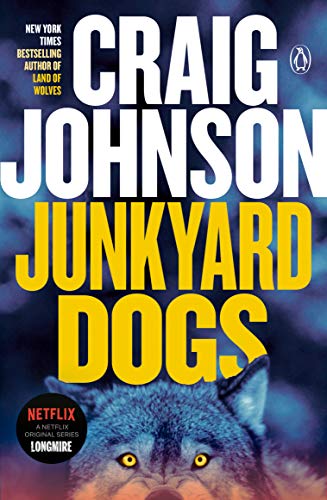 When a multimillion-dollar investment threatens to flatten the Stewart junkyard, the once peaceful small town of Durant becomes a murder zone.
The infamous Stweart clan doesn't take kindly to rich big city folks, especially when they threaten their family business. And so now, it's down to Walt and his team to make sure nobody else winds up dead.
7. Hell Is Empty (2011)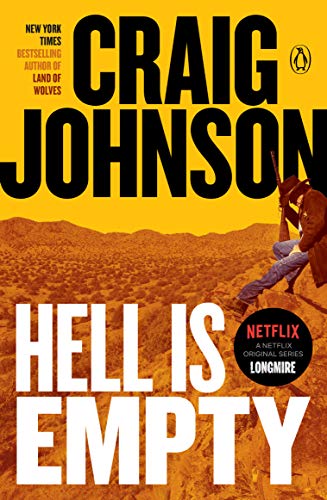 Longmire is pushed to the brink when he's tasked with investigating a young boy's tragic murder.
Raynaud Shade has confessed to the crime, and he's even told the cops where to find the body. But the burial site is in the heart of the freezing, snow-covered Bighorn Mountains. So now, Sheriff Longmire must put his own life on the line to find the boy's corpse and return him to his grieving family.
Read More: Top 9 Best E-Readers of 2022 – Buyer's Guide and Reviews
8. Divorce Horse (2012) (short story)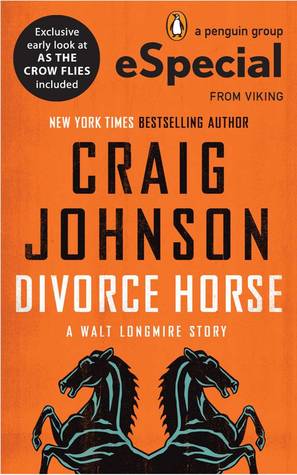 Walt is recovering from his heroic but almost fatal ordeal in the Bighorn Mountains, and so his daughter Cady has come to visit to help him recuperate and plan her upcoming wedding.
But their relaxing father-daughter time is short-lived, and before they know it, they're on a frantic hunt to find a missing racehorse.
9. As the Crow Flies (2012)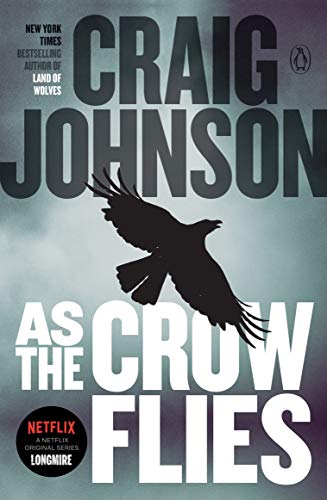 With Cady's wedding to prepare for, Walt Longmire is hoping for a quiet couple of weeks on the job.
But when he and his old pal Henry witness a woman falling from the cliffs of the Painted Warrior, he has no choice but to investigate. Was it really a suicide, or did someone want her dead?
10. Messenger (2013) (short story)
Walt and his team have just returned from a fishing trip when they receive a frantic call for help.
A forest ranger and his female companion are stuck up a tree, and three very hungry and very large bears are circling beneath them.
And that's not the only predator they're facing. According to the pair, there's another creature lurking nearby, and Walt will have to face it head-on.
11. A Serpent's Tooth (2013)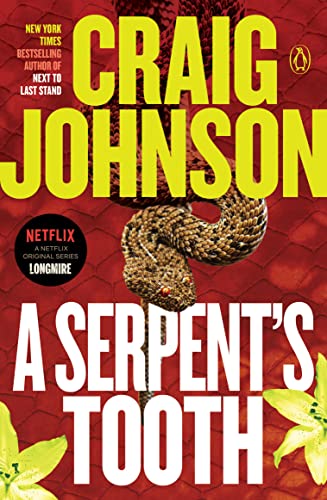 Homecoming celebrations take an unexpected turn when a rebellious teenager from out of town descends on Absaroka County.
Sheriff Longmire and his colleagues set out to trace his mother, but their search leads them into the heart of a notorious and well guarded Mormon sect.
12. Spirit of Steamboat (2013) (short story)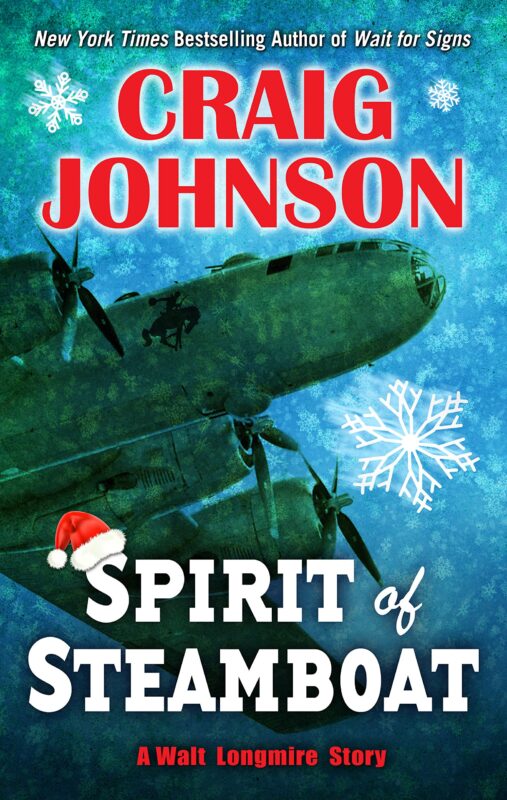 It's Christmas eve, and Sheriff Longmire is settling down in his office to read 'A Christmas Carol' when a mysterious woman appears and throws his holiday plans into chaos.
13. Any Other Name (2014)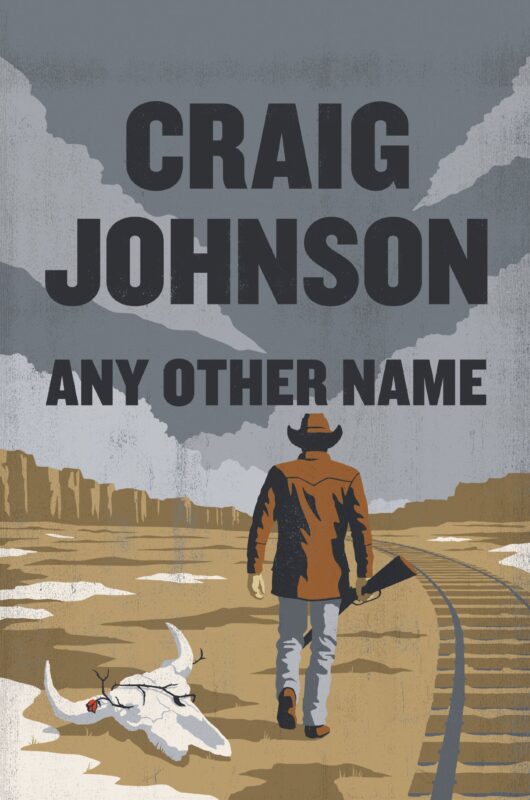 Cady is due to give birth any day, and Longmire is keen to make the next few weeks as drama-free as possible so he can welcome his first grandchild into the world in peace.
But when a fellow detective is murdered in a neighboring country, their police force calls upon Longmire for help. It seems the killer is only just getting started, and if the sheriff doesn't act fast, more people will die.
14. Dry Bones (2015)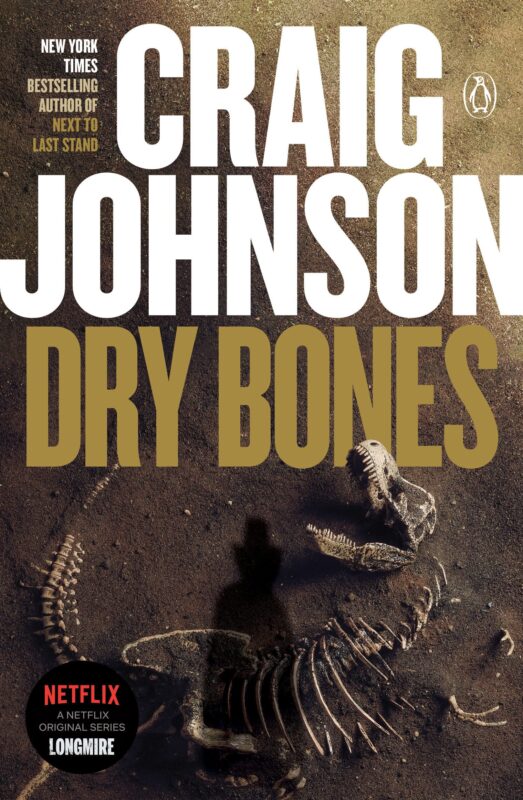 Archeologists have discovered the skeleton of a giant Tyrannosaurus Rex on Native American elder Danny Lone Elk's land.
It's an incredible find, but as people flock from far and wide to claim the bones as their own, Danny's corpse is found face down in a pond. Now, Longmire and his team must figure out who wanted him dead.
15. The Highwayman (2016) (novella)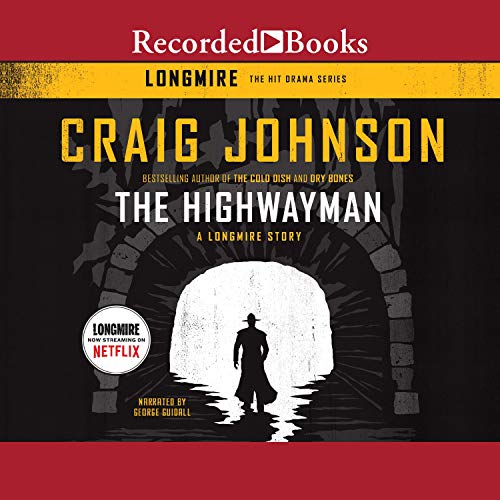 Sheriff Longmire and his partner Henry's investigations take a supernatural turn when they begin receiving distress calls from an Arapaho patrolman who died more than fifty years ago.
16. An Obvious Fact (2016)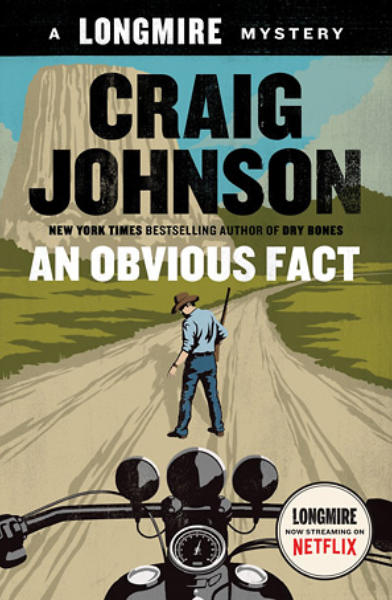 Walt and his team are called upon to investigate a tragic hit and run during the annual Motorcycle rally at Devil's Tower.
But that's just the tip of the iceberg. The pair are about to discover some sinister secrets buried within the world of competitive racing, secrets that could have deadly consequences.
17. The Western Star (2017)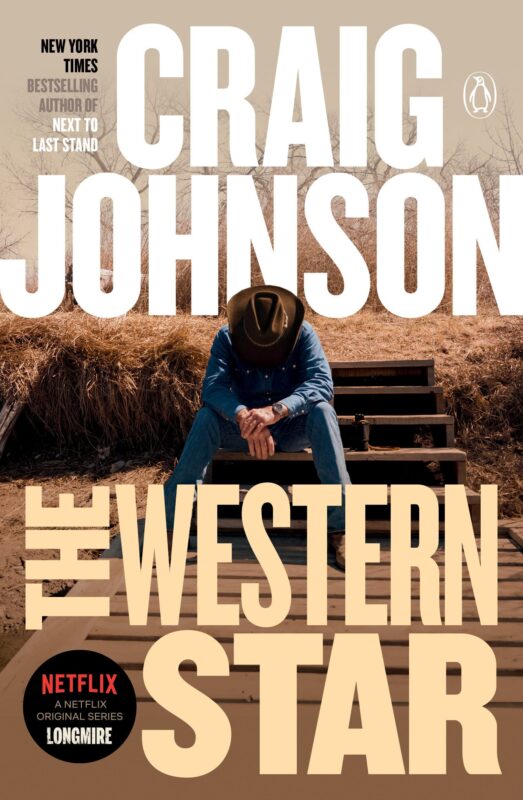 Walt is enjoying a well-deserved quiet drink when a young sheriff arrives bearing a long-forgotten photograph, demanding answers.
Now, he's forced to face his past head-on before his long-forgotten ghosts come back to haunt him.
18. Depth of Winter (2018)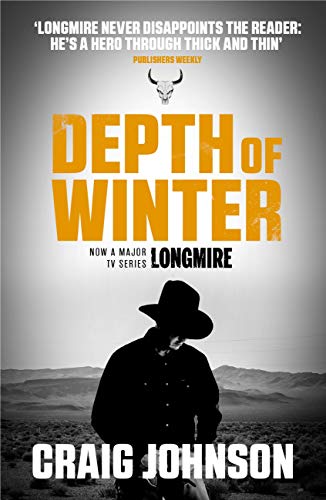 Cady has been kidnapped by the cartel, and so a frantic Walt heads into the deserts of Mexico to bring her back to safety.
But in this unfamiliar lawless land, saving his daughter and himself won't be easy.
19. Land of Wolves (2019)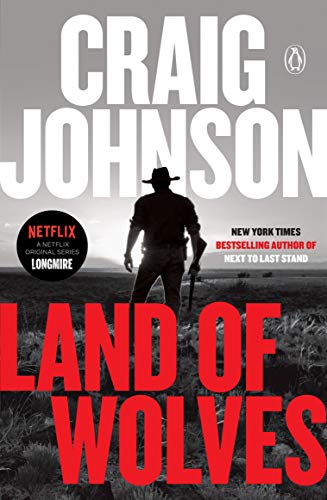 After his harrowing experiences south of the border, Walt returns home to recover and get back to fighting crime on familiar turf.
And it's not long before he's called into action. A local shepherd has been found dead, and while all signs point to suicide, the sheriff suspects foul play.
20. Next to Last Stand (2020)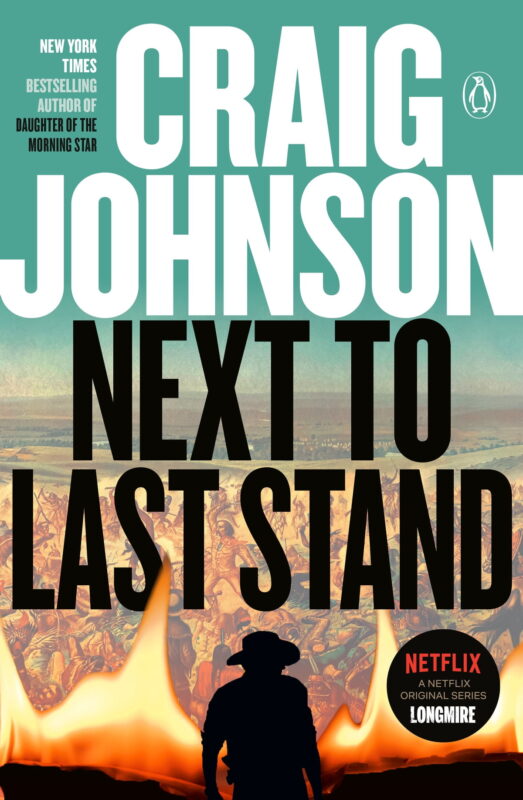 Custer's Last Fight was one of the most famous paintings in American history until it was destroyed in a catastrophic fire in 1946. At least, that's how the story goes.
But a piece of the original painting has just been discovered amongst the possessions of a dead man, and Sheriff Longmire is tasked with uncovering the truth about this relic from the past.
21. Daughter of the Morning Star (2022)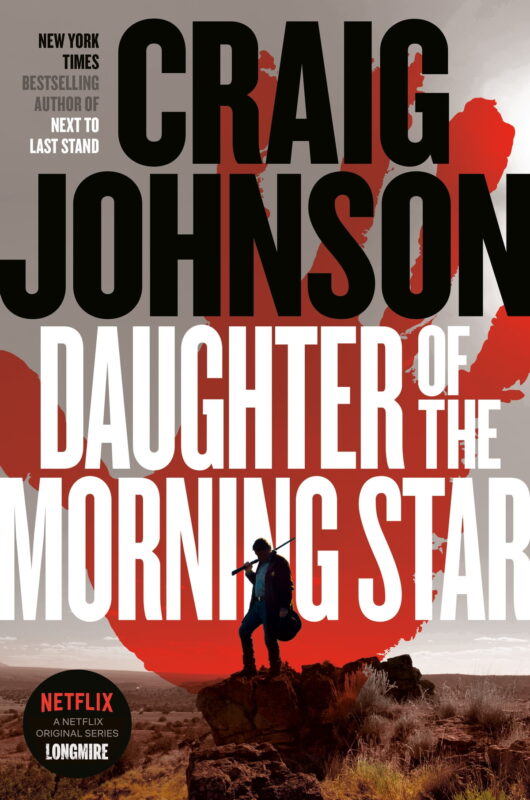 Sheriff Longmire joins forces with Tribal Police to find missing teenager Jaya Long.
Her older sister was taken just a year earlier, and her body was never found. Now Longmire is determined to make sure Jaya doesn't suffer the same fate.
22. Hell and Back (Due to be published in September 2022)
Walt Longmire has woken up in the middle of the street in Fort Pratt, the infamous location of a deadly nineteenth-century boarding school fire.
He's covered in blood, and his gun is a bullet short. But Walt doesn't remember a thing, not even his own name.
Other Walt Longmire Short Stories and Novellas
Aside from the short stories listed amongst the main series above, Craig Johnson has several more quick reads to enjoy, all set in Sheriff Longmire's familiar Absaroka County.
23. Christmas in Absaroka County (2012)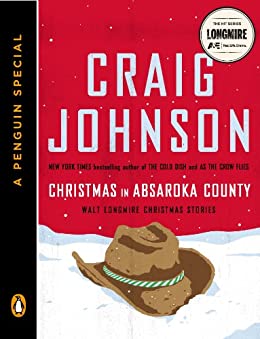 There are four brilliantly entertaining short stories in this 2012 collection, entitled 'Ministerial Aid,' 'Slick-Tongued Devil,' 'Toys for Tots,' and 'Unbalanced.'
Each one delves into Walt's lesser-known softer side as we discover more about his family and his past. And as an added bonus, the book also features the first chapter of the series debut, 'The Cold Dish.'
24. Wait for Signs: Twelve Longmire Stories (2014)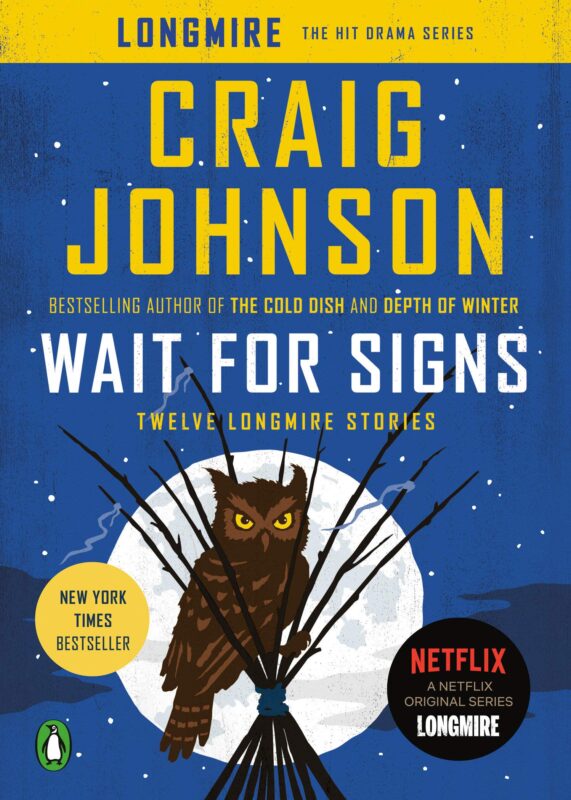 This bestselling anthology features twelve captivating tales from Londgmire's many adventures, including some listed in the main series above.
Also included is 'Old Indian Trick,' the award-winning short story from Johnson's earlier career, which provided the catalyst for this beloved series.
Also Read: 18 of the Best Mystery Books and Thrillers
Conclusion
The Walt Longmire series is the perfect combination of mystery, crime, and suspense, topped off with nonstop cliffhangers and a dash of humor, too.
If you haven't read the series yet, then I highly recommend you give it a try. And if you're already a fan, you won't have long to wait until the next installment; 'Hell and Back' is due to hit the shelves just a few months from now.
What's your favorite book from Craig Jonhson's best-selling Walt Longmire series? Let me know in the comments below!