Jeffrey Archer is a famous English politician turned bestselling novelist whose career has been marred by scandal.
But though his name was once infamous in the British press, he's still managed to become a hugely successful author, selling millions of books around the globe.
Archer's numerous mystery thrillers, non-fiction works, and short stories have been translated into multiple languages for a global audience. Even to this day, his writing career is still strong.
Jeffrey Archer's Books in Order
If you're ready to explore Jeffrey Archer's work, you've come to the right place.
In this post, I'll list every title the author has published, from his 1976 debut to his most recent 2022 release.
But first, let's learn a little more about this author's colorful life and career.
Who is Jeffrey Archer?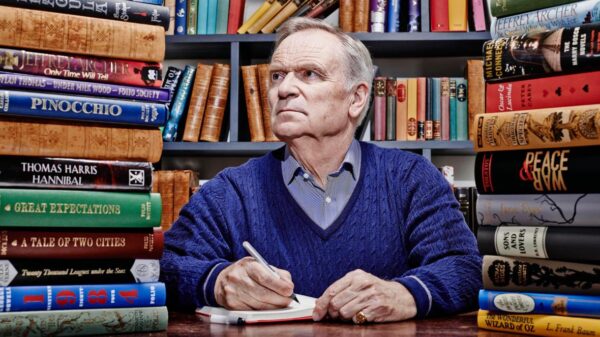 Jeffrey Archer was born in Weston-super-Mare, England, in 1940.
He studied at the prestigious Oxford University before starting a political career as a local councilor in the Greater London area.
Archer first rose to political prominence in 1969, when he became a Member of Parliament in the British Conservative Party. But five years later, he made the headlines for all the wrong reasons when a fraudulent investment scheme left him on the brink of financial collapse.
The incident forced him to put his political career on hold. To avoid bankruptcy, he wrote and published his first book, Not a Penny More, Not a Penny Less.
The success of his 1976 debut helped him to claw his way out of debt, and over the next few years, he reclaimed his fortune with numerous further bestsellers.
During the 1980s, Archer returned to politics as a grassroots Conservative speaker. Eventually, he became deputy party chairman under Margaret Thatcher's government.
But just a year after his appointment, he was forced to resign after a popular tabloid newspaper, The Daily Star, accusing him of dealing with a prostitute. Eventually, Jeffrey Archer cleared his name in court.
He was awarded half a million pounds in damages, but that's not the end of the story.
Over a decade later, the scandal reignited when it was revealed that he'd lied under oath. The revelations shocked the nation, and in September 2000, they sentenced Archer to four years in prison for perverting the course of justice and perjury.
In the aftermath, they forced him to repay The Daily Star the hefty damages he'd initially received, along with a whopping £1.3 million in legal fees and unpaid interest.
At this point, Jeffrey Archer's career and reputation were at an all-time low, and his once healthy bank balance was back in crisis. But during his stint in prison, he penned the three-volume memoir, A Prison Diary.
The books sold millions of copies worldwide, saving him from financial collapse and paving the way for continued success after his early release in 2003.
Since then, Jeffrey Archer has published many bestselling titles. His books have sold over 320 million copies around the globe, and even today, at the ripe old age of 82, he's showing no signs of slowing down.
Later this year, the author is set to release a brand new crime thriller, Next in Line, adding to his hugely successful Detective William Warwick series.
The Complete List of Jeffrey Archer Books In Order
So now we know a little more about this fascinating author's eventful and controversial career. Let's look at his bibliography.
Below, I'll list every book by Jeffrey Archer in reading and publication order, including his bestselling series, standalone novels, short stories, and non-fiction works.
1. The Kane and Abel Books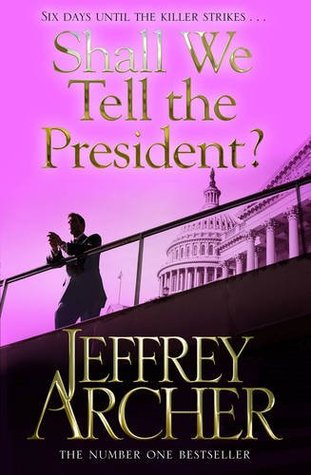 This three-part fiction series tells the tale of two very different men with just one thing in common; their birthday.
William Lowell Kane is a wealthy, high-flying businessperson born into money. Abel Rosnovski is a poverty-stricken immigrant fresh off the boat from Poland. But despite being worlds apart, the pair meet in a chance encounter that changes their lives forever.
The series is arguably the author's most beloved work, and the 1979 title of Kane and Abel became one of the bestselling novels of all time.
Below, I'll list the series in the order the books were initially published, and I'll also include the chronological reading order, so you can follow along with these fascinating characters as their stories develop and intertwine.
The Kane and Abel Books in Publication Order
The Kane and Abel Books in Chronological Order
2. The Clifton Chronicle Books
This seven-book series examines some of the most poignant historical events of the 20th century through the eyes of two families; the Cliftons and the Barringtons.
Beginning at the end of World War I and journeying to the present day, these fascinating novels are a crash course in recent history told through the engaging perspectives of a group of unforgettable characters.
The Clifton Chronicle Books in Publication and Reading Order
The books were published in the order they were intended to be read, listed below.
3. The Detective William Warwick Books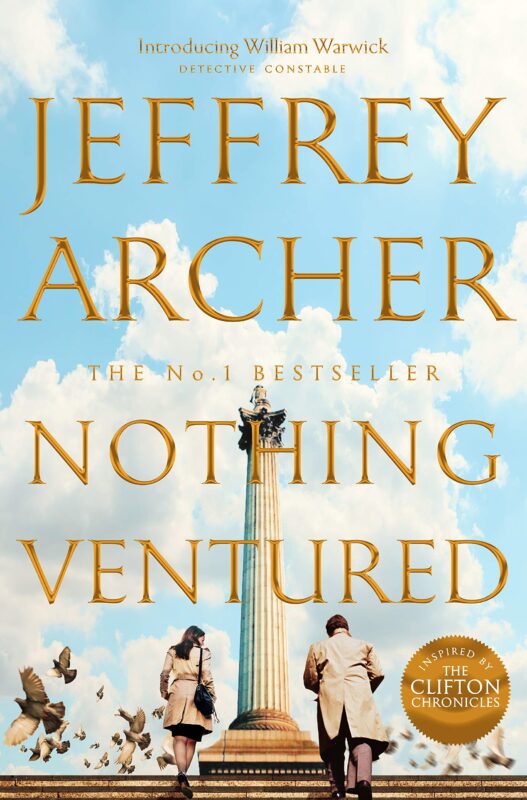 Unlike most detective series, the William Warwick books are less of a who-done-it saga and more of a fascinating character study.
They follow Warwick over five decades as he rises through the ranks from a lowly constable to the Commissioner of the Metropolitan Police.
The Detective William Warwick Books in Publication and Reading Order
The books were published in the order they were intended to be read, listed below.
4. Standalone Novels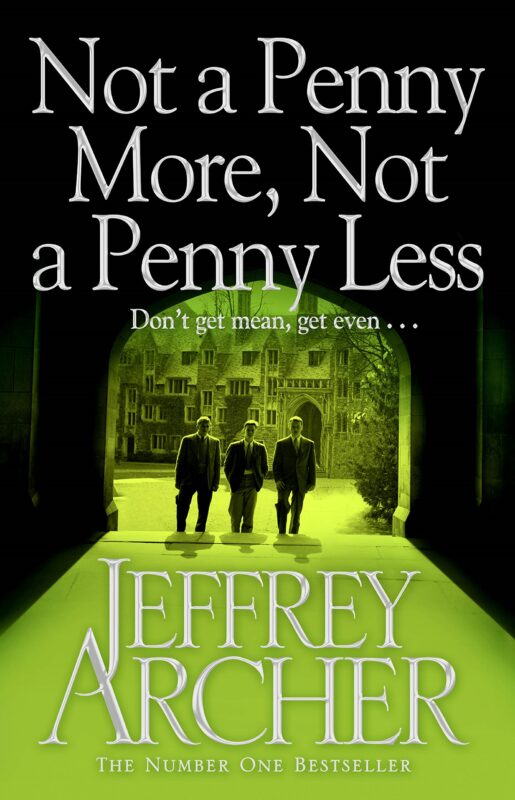 Jeffrey Archer has published thirteen standalone novels throughout his writing career, beginning with his 1976 debut, Not a Penny More, Not a Penny Less.
These mystery and thriller titles are works of fiction. Still, many stories are inspired by his real-life experiences and those of the people he's met.
Below, I'll list them all in the order they were initially published.
Jeffrey Archer's Standalone Novels in Publication Order
5. Short Stories and Short Story Collections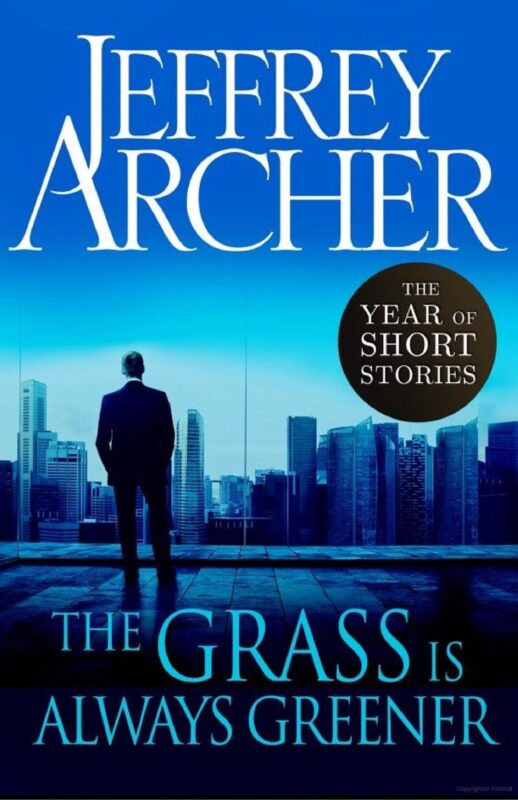 Jeffrey Archer has penned many short stories over the decades; some released as standalone titles and others as part of more extensive collections.
Below, I'll list them all in the order they were initially published.
Jeffrey Archer's Standalone Short Stories
Old Love (1990)
The Grass is Always Greener (2000)
Cheap at Half the Price (2011)
Never Stop on the Motorway (2011)
In the Eye of the Beholder (2011)
It Can't be October Already (2017)
A Wasted Hour (2017)
Jeffrey Archer's Short Story Collections
6. Children's Books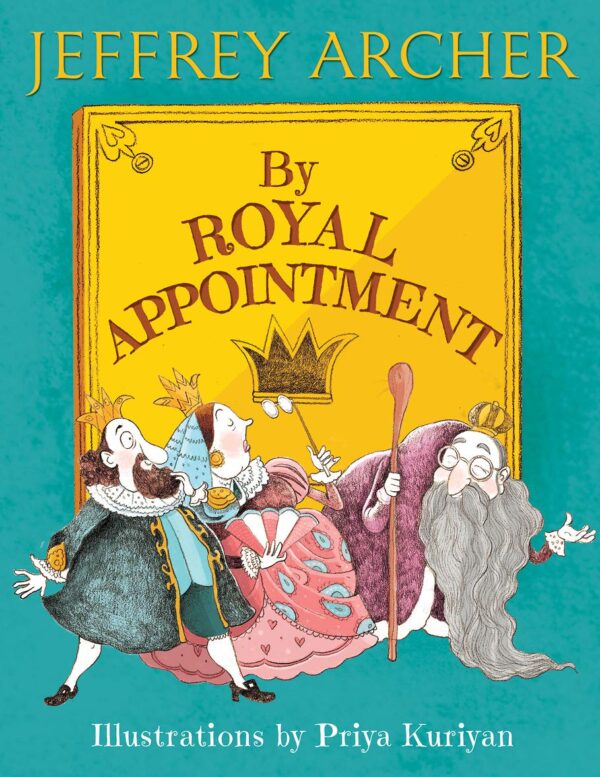 Alongside his many books for adults, Jeffrey Archer has also published four enthralling stories for younger readers.
Three, By Royal Appointment, Willy Visits the Square World, and his sons inspire Willy and the Killer Kipper.
"I wrote these three books at a time when my children were aged six and four and were too young to read Kane and Abel! But their friends told them I was an author, and they demanded their books. Willy is my eldest son William, and James, his younger brother."
Jeffrey Archer's Children's Books in Publication Order
While some stories are interlinked, they can be read in any order you choose. Below, I'll list them by the dates they were originally published.
7. Non-Fiction Books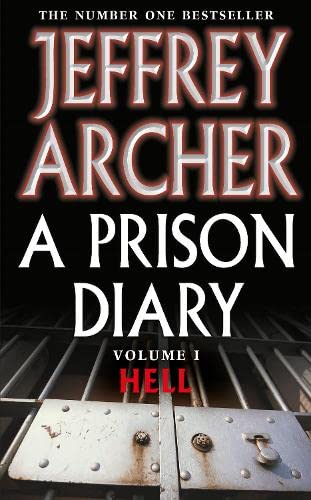 Jeffrey Archer has penned four internationally bestselling non-fiction books. The first three form his famous Prison Diary memoirs, which document his three-year jail sentences in various British prisons.
In his fourth and final non-fiction work, Archer teamed up with one of the world's most lauded biblical scholars, Francis J. Moloney, to explore the story of Jesus' crucifixion through the eyes of the man who betrayed him; Judas Iscariot.
Jeffrey Archer's Non-Fiction Books in Reading and Publication Order
It's best to read Archer's Prison Diary memoirs in the order they were published, which I've included in the list below.
Conclusion
Jeffrey Archer has lived a colorful life filled with both scandal and success. His bibliography is packed with nail-biting thrillers, fascinating historical fiction, and eye-opening true-life stories that have captivated readers around the globe.
Hopefully, this post has provided an excellent introduction to this intriguing author's work so you can start your Jeffrey Archer reading journey.
Are you already a fan of Archer's books? If so, which is your favorite? Let me know in the comments below!