The author with a subtle and charming smile and a mind to create some of the most thrilling and gripping stories, David Baldacci is a name you'd find in the bookstores of almost every country. His work has captured the attention of millions of readers.
Not just readers but prolific directors such as Clint Eastwood have read and adapted his work into motion pictures. You will be delighted if you are a new reader just about to enter the literary universe Baldacci has created. Baldacci has written over 50 books.
We must admit that with multiple book series, each with its own set of books, navigating the entire collection of David Baldacci books is daunting. But 50 books can sound intimidating, especially for a new reader who does not know where to begin. But we will make it easier for you.
Here's the most detailed and definitive list of all the books by David Baldacci, categorized in their series order, along with a brief introduction to the different series so that you can know exactly what to choose.
Apart from the books in each series, we have also included all the standalone books you can enjoy without needing to read other books in a specific order or sequence.
Here are David Baldacci books in order, along with some peek into the series.
All David Baldacci Books in Order (Series)
Baldacci has written almost ten (10) different book series, each with a variety of characters, intricate storylines, and a fascinating world. Here are all the other book series created by David Baldacci
Aloysius Archer Series
The Aloysius Archer series has remained a fan favorite since its release in 2019. Baldacci excels in delivering this noir-inspired crime thriller where we see Aloysius Archer, a World War 2 veteran accused of a crime he did not commit, take on the world of crime festering LA.
A mix of mystery, crime, murder, jealousy, and suspense, start with the Aloysius Archer series if you want to be transported to a richly-crafter world of the 40s and uncover some mysteries.
Start With: One Good Deed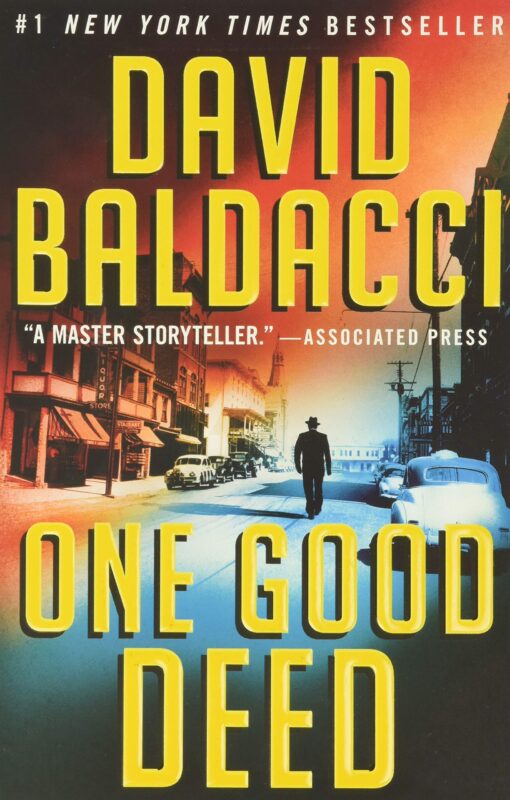 One Good Deed established the exciting story of Aloysius Archer, a war veteran. He was put in jail for a crime he did not commit. But after serving his time in prison, he gets out into the new world, only to find a hard life. He is under his parole, and there are many things he cannot do. But a man must sustain himself.
He looks for a job and finally lands one. But this job introduces him to different types of people with their stories. Things take a complicated turn when a murder occurs in the town, and everyone has the ex-convict as the suspect. Archer must use all his skills to find the killer, all while avoiding any further suspicion to save his life or what remains of it.
There are three books in the Aloysius Archer series.
Atlee Pine Series
The Atlee Pine series perfectly balances the emotional aspects of storytelling with a high-paced thrilling story that will make your heart race and keep you flipping the pages. Atlee Pine is the name of the FBI agent who helms the story ahead.
An excellent agent who can uncover intricate mysteries using her skills has an emotional journey inside her. Thirty years ago, her twin sister, Mercy, disappeared without a trace. This series has a lot of suspense, and the emotions are stirred well, seeing the protagonist battling her trauma.
Start With: Long Road to Mercy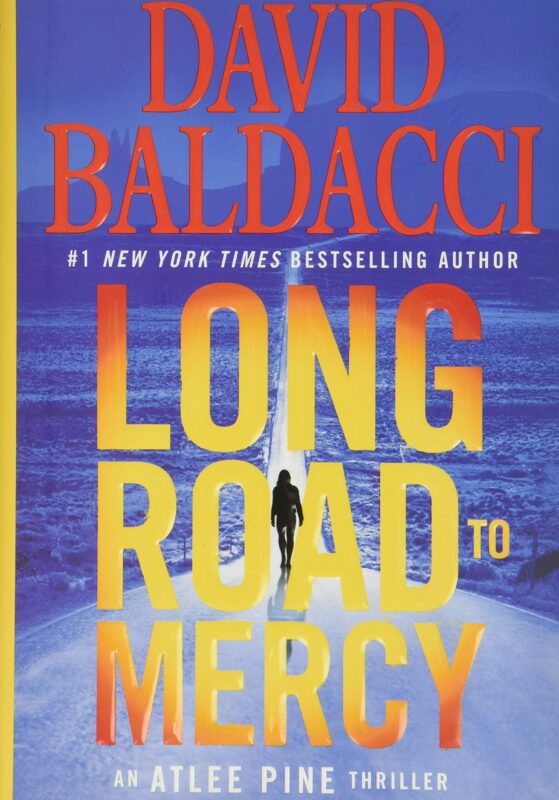 The Atlee Pine series is about finding family and the person you love. Long Road to Mercy establishes the protagonist's difficulties while doing so. Atlee is an FBI agent who is looking for her sister, Mercy. She was taken away when they were just six years old. All she remembers from that night is the horrifying rhyme uttered by the kidnapper.
Pine works on different missions, and while solving the cases, she is slowly but surely moving towards finding her sister's kidnapper. Will she find her sister back, or is she going to discover what happened to her sister? Read to find out.
Atlee Pine series has four books.
Will Robie Series
Who does not like stone-cold assassins skilled enough to take on any target? Suppose you are craving a story packed with action, mystery, and a protagonist who is lethal, cold, and ready to go to any lengths to ensure his mission is successful. In that case, the Will Robie series is the one to start.
Embark on a journey that will take you to the world's remotest parts, filled with dangers from every direction. Watch Will Robie takes on his targets, complete his missions with a surgeon's precision, and challenge himself to prevent any threat to the United States.
The Will Robie series is a grand feast that will pump up your adrenaline. Worth reading if you enjoy stories like this because Baldacci excels in them.
Start With: The Innocent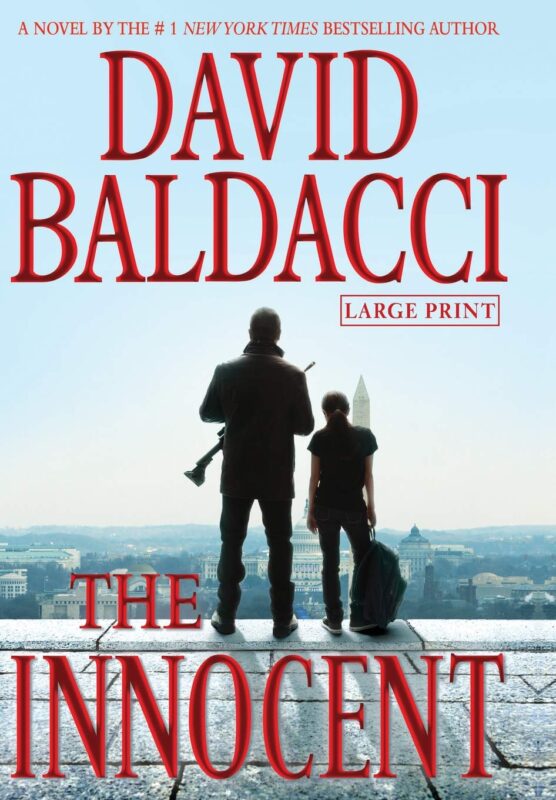 The Innocent is a story that will hit you in the feel and pump up your adrenaline. One of the most loved action/adventure political thrillers written by David Baldacci, the Innocent, introduces us to this stone-cold hitman who is just focused on getting the job done. And the job? Killing targets.
But things turn different when he gets a new job to kill a target in DC. While he never questions who he has to kill, he feels things are other this time. He refuses to take the job, and now he is the one getting hunted. But while being on the hunt, he meets a teenage runaway kid.
The plot takes a fascinating turn when the girl's backstory unfolds. The Innocent is one thrilling ride that will keep you hooked on the story and make you fall in love with the writing style and the series.
The Will Robie series contains five books.
Amos Decker Series
Amos Decker is one of the most compelling and complex characters that Baldacci has ever written. The Decker series is not only intriguing but emotional as well. The story starts with Amos Decker, the protagonist. His life is filled with tragedy as his family is murdered.
The series shows a man going through some of the most challenging times, being struck down by tragedies. But Decker rises. He keeps fighting until he finds out who killed his family.
An interesting thing about this character is that he has a photographic memory, which works as a powerful tool against the investigations he takes.
Start With: Memory Man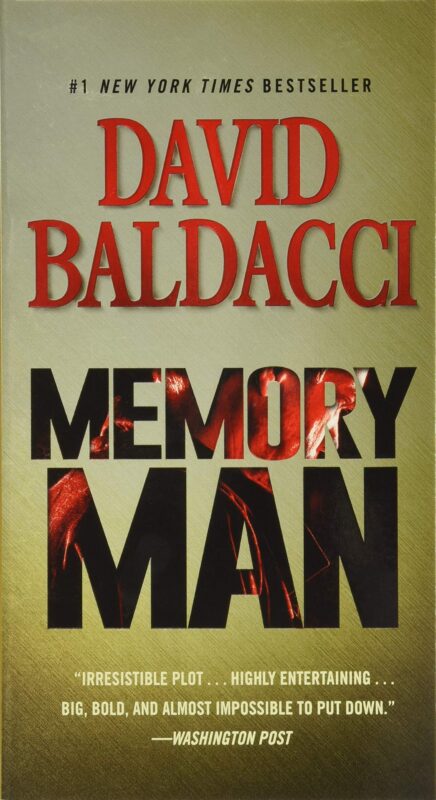 The first book in this series, Memory Man is about the introduction of the protagonist, Amos Decker. Decker is a big, strong man who, unfortunately (or fortunately), gets in an accident and sustains an injury to his head. But this injury has a side effect; he cannot forget anything. He has a photographic memory.
However, this man goes through significant trauma. One day he finds out his entire family is dead. He must do all he can to find the killer, who is still at large. Thanks to his photographic memory, he knows everything about that horrific night of the murder.
This novel is not any simple "find the killer" mystery. Twists and turns are frequent here, and you can never guess where the story will take you. The best thing to do is let Baldacci use his excellent storytelling skills and take you on an incredible, exciting journey.
The Amos Decker Series has six books.
John Puller Series
Murder mysteries are always an exciting read. The John Puller series delivers a brilliantly crafted murder mystery story with a great set of characters. The protagonist of this series, John Puller, is a battle-hardened agent who investigates some of the most brutal crimes in the remote parts of America.
From a network of influential people trying to hide something to personal incidents like the mystery behind who killed Puller's mother, the John Puller series is a must-read. There's more to the story than what seems at the surface level. A whole set of mysteries are waiting to be uncovered as Puller investigates different crimes.
Start With: Zero Day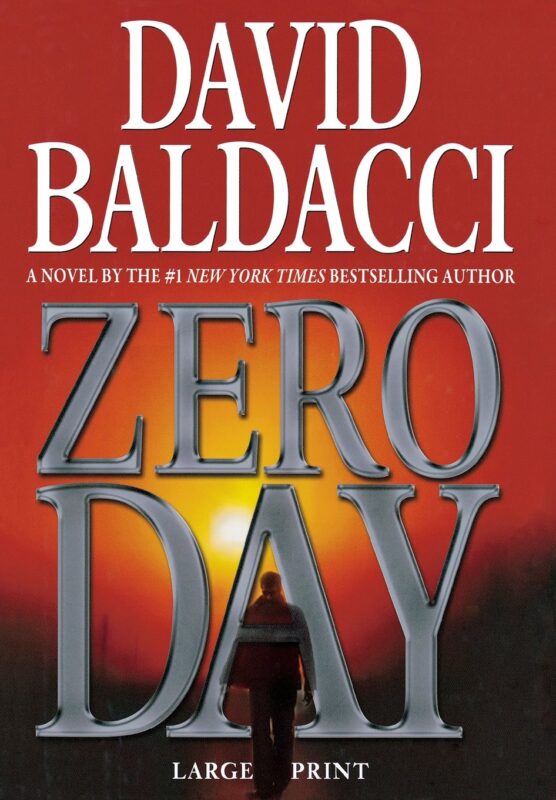 Zero days have enough plot twists to make your thirst for thrillers quench. This novel starts with a high-paced narrative and introduces our protagonist, John Puller. He is the best investigator for the US Army's Crime Investigation Department. He can handle some of the most perplexing cases with ease.
The entire book is about the investigation and how the case unfolds to show that the threat is not just to a single family but many other people. So when a family with military connections is murdered in cold blood, people are horrified and confused about the motive of the murder. Aptly, Puller is sent to investigate.
He partners up with a detective, Samantha Cole, and both go through the case, taking it apart brick by brick to find the killer and his motives. A thrilling read with some of the most well-crafted dialogues and writing.
John Puller series contains four books.
Sean King And Michelle Maxwell Series
The King and Maxwell series put two protagonists at the center stage. Something happens that reopens old wounds for secret agent Sean King. He partners up with Michelle Maxwell, a new secret agent, to see if there is any connection between what's happening now and what happened eight years ago.
Read this series to uncover many mysteries, and watch the two protagonists bonding as they help each other in different situations. The King and Maxwell series is one of the most extensive series by David Baldacci.
Start With: Split Second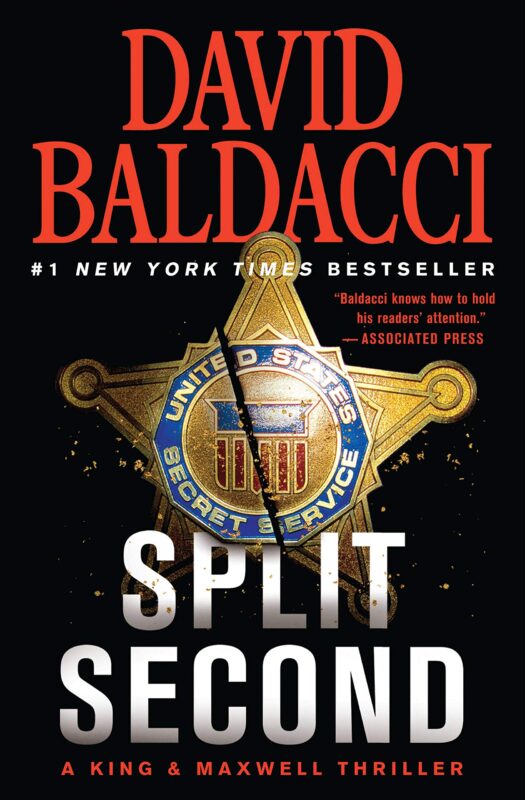 As the name suggests, Split Second is the story of how things can change even in a split second. Michelle Maxwell, a secret service agent, has the job of keeping her eye on the presidential candidate. But her attention gets diverted for a split second, and the candidate is nowhere to be found. Maxwell is devastated by this incident.
Another person named Sean King experienced the same thing when protecting another presidential candidate. Still, again, the loss of attention for a split second led to the candidate's death. But is it a coincidence how these two had the same story of devastation?
King and Maxwell partner up to unravel the mystery and soon find out that these two events are more likely to be connected, and it is not the end. The killer or killers are up for another attack, and it is up to these two to stop any more murders.
The King and Maxwell series has six books.
Shaw And Katie James Series
The Shaw and Katie James series are perfect for people who read occasionally and want something high-paced and packed with action, along with a great plot and excellent characters. With just two books in this series, it is also very quick and easy to finish.
Start With: The Whole Truth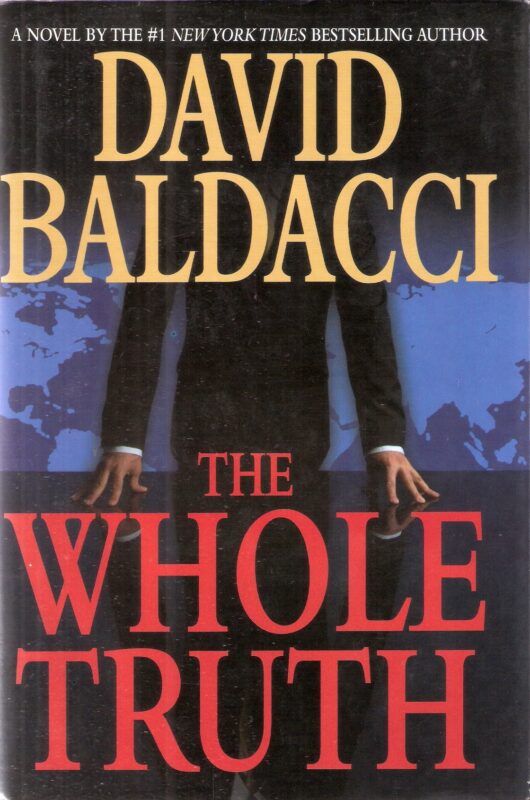 What happens when the protagonists face threats that aren't just a murder or a killer on the loose but a potential threat of war? Not just any war, but the lay the foundations for World War 3? That is the problem faced by the protagonists in The Whole Truth.
A powerful organization with the Power to manipulate nations and bring them to war is asked to do something serious and dangerous. It is up to Shaw and James to uncover the mystery and prevent a significant situation that could lead to total devastation.
Shaw and Katie James series has two books.
The Camel Club Series
The Camel Club is one of Baldacci's most popular and praised book series. The best thing about The Camel Club series is that there are four protagonists, and who does not like team-ups, especially when it comes to crime thrillers? A great ensemble of characters who work together to solve mysteries, you'd be lost in the Camel Club series in no time.
Start With: The Camel Club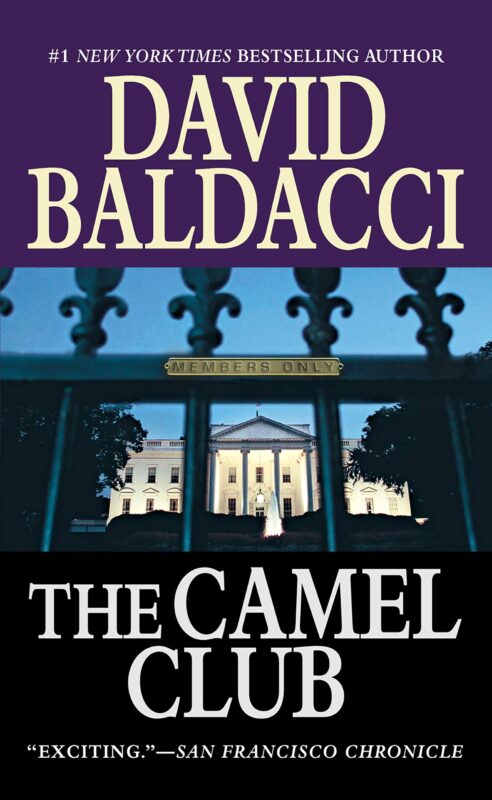 Perhaps one of Baldacci's most fun book series, the Camel Club, is an excellent read for people who love conspiracy theories and are a great team-up. This book (and the series) is about a club called, you guessed it, the Camel Club. Four members with their unique set of skills are members of this club.
This book is filled with great team-ups, and the Camel Club then partners up with a secret service agent to proceed with the investigation. The Camel Club witnesses a murder and then investigates it further. This leads them to an entire rabbit whole that shows the far-reaching impacts of the crime. A brilliant read with some of the most intriguing plots by David Baldacci.
The Camel Club series has five books.
The Vega Jane
For the people who are always on the lookout for a great fantasy series, the Vega Jane is the one for you. The Vega Jane series shows the range of Baldacci as he effortlessly takes on the fantasy genre and succeeds in it. Dive into a diverse and rich world of Vega Jane with mystical characters, beasts, and a story that will keep you hooked for months.
Start With: Vega Jane And the Secrets of Sorcery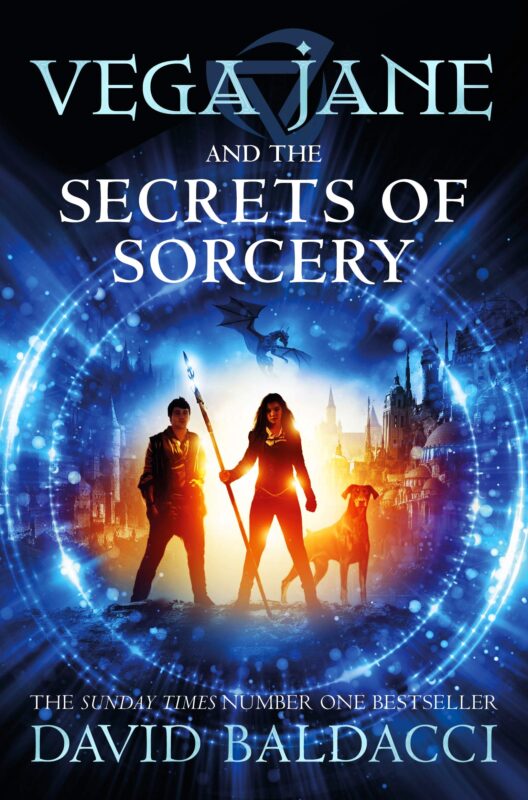 The master of mysteries, David Baldacci, uses his skills to create gripping thrillers. He mixes them in a world of fantasy. The Vega Jane and the Secrets of Sorcery is your gateway to the mystical and magical world created by Baldacci.
Exploration, magnificent magical creatures, and a beautiful world are what you'd get in this book. But that's not all. Explore this magical world beyond the walls of Wormwood through the eyes of Vega Jane, a fourteen-year-old girl who is in for an adventure.
There are mortal threats that Vega Jane must face and uncover the mysteries of this new world. A battle for freedom and truth that can result in the protagonist's death, The Secrets of Sorcery is an excellent read for people looking for a thrilling mystery story set in mystical worlds.
There are four books in the Vega Jane series
Standalone of David Baldacci Books in Order
As promised, here are all the standalone David Baldacci books in order.
Absolute Power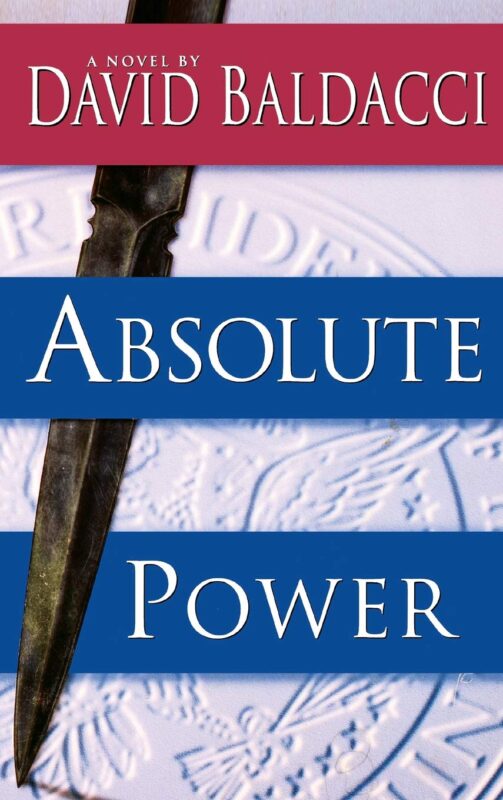 Absolute Power is a novel that starts with a great introduction. The book begins with a cat burglar trying to try his hands at looting one of the world's richest man's houses. But while doing the act, he has to hide inside the closet, which has a one-way mirror. What he witnesses next wholly changes his life.
Absolute Power is a tale of the misuse of Power, the fight for survival, and the deviousness of people. The themes explored in this book are captivating. They will be enjoyed by everyone who has enjoyed the works of David Baldacci.
All David Baldacci Books in Release Order
Here's the complete list of all the books David Baldacci has written and published, along with their release date year. Note that we have omitted two young adult books he wrote.
No Time Left (2011) Short story
Bullseye (2014) Camel Club
Bullseye (2014) Will Robie
Conclusion
David Baldacci writes so many books. If you have enjoyed any of these works, you are in for a treat. So pick up any book from any series and start your journey into this epic world of mysteries and thrillers.