Scottish author Stuart MacBride has been penning bestselling crime thrillers since his smash hit debut novel, Cold Granite, was published in 2005.
This celebrated writer is known for his heart-stopping plot twists, graphic crime scene descriptions, and trademark dark humor, and if you've never read his books before, you're in for a real treat.
MacBride is most famous for the critically acclaimed Logan McRae series, but he has several other popular works to explore, too, and in this post, I'll give you a complete overview of them all.
Stuart MacBride Books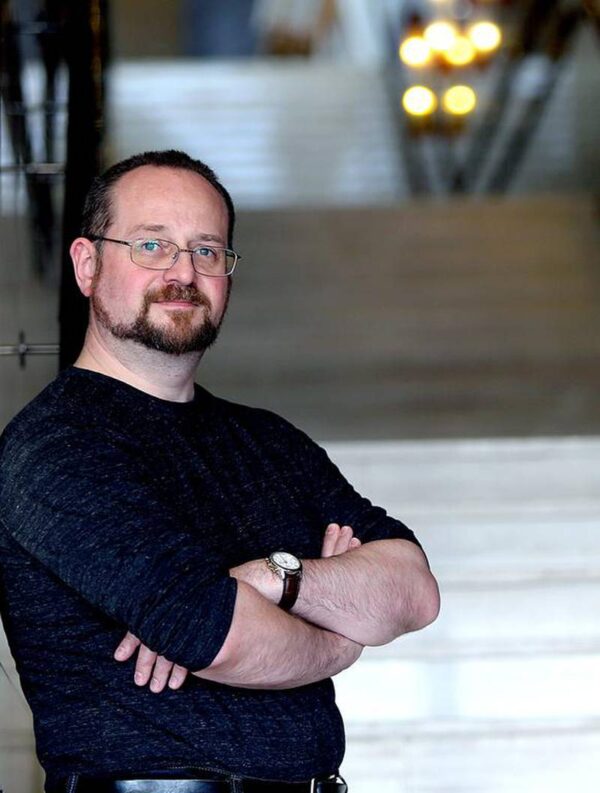 If you're ready to dive into Stuart MacBride's work, you've come to the right place.
Below, I'll list every title the author has ever published, including his bestselling series and standalone, short stories and novellas, and lesser-known children's book.
I'll list them all in publication and reading order and include a summary of each title so you can decide if it's right for you.
So, without further ado, let's dive into Stuart MacBride's bibliography.
Stuart MacBride Books In Order
| Sr. No. | Title | Publication Date | Print Length | Publisher | Where to Buy |
| --- | --- | --- | --- | --- | --- |
| 1 | Cold Granite | July 1, 2005 | 464 pages | Minotaur Books | Amazon |
| 2 | Dying Light | February 05, 2013 | 421 pages | HarperCollins | Book Shop |
| 3 | The 45% Hangover | January 1, 2015 | 80 pages | HarperCollins Publishers | Amazon |
| 4 | 22 Dead Little Bodies And Other Stories | January 05, 2016 | 336 pages | HarperCollins | Book Shop |
| 5 | Birthdays for the Dead | February 19, 2013 | 512 pages | HarperCollins | Book Shop |
| 6 | A Song for the Dying | January 16, 2014 | 528 pages | HarperCollins | Amazon |
| 7 | A Dark so Deadly | February 08, 2018 | 608 pages | HarperCollins | Book Shop |
| 8 | Sawbones | July 1, 2008 | 112 pages | HARPERCOLLINS | Amazon |
| 9 | Halfhead | August 05, 2010 | 384 pages | Voyager | Book Shop |
| 10 | The Completely Wholesome Adventures of Skeleton Bob | 2 December, 2013 | 32 pages | Discovery Press | Amazon |
The Logan McRae Books
This suspenseful saga, set in the gritty streets of Aberdeen, follows Detective Sergeant Logan McRae as he hunts down the city's most dangerous and deadly criminals.
The series began in 2005 with MacBride's first ever publication, Cold Granite. The book was an immediate success, shooting straight onto the bestsellers charts and earning him the coveted Barry Award for Best First Novel.
The Logan McRae Books in Reading And Publication Order
There are twelve novels in the Logan McRae series, and it's best to read them in the order they were published, listed below.
1. Cold Granite (2005)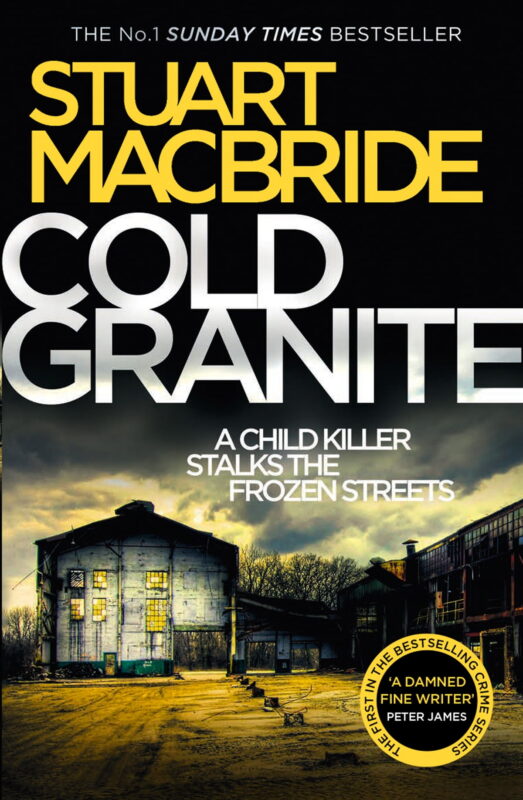 DS Logan McRae has been on sick leave for a year, and his first day back on the job is already off to a hair-raising start.
The mutilated body of a three-year-old boy has been found in a ditch, and he's not the only victim. There's a child serial killer on the loose in the Granite City of Aberdeen, and if Logan doesn't act fast, the body count will continue to rise.
2. Dying Light (2006)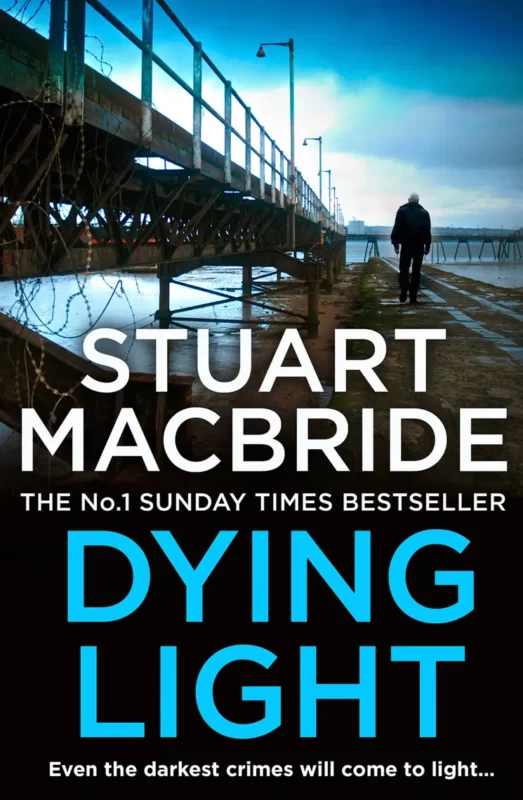 The docks have discovered the corpse of a woman, and as DS Logan McRae begins his investigations, he quickly realizes it's not an isolated crime.
Now, the clock is ticking, and as the bodies pile up, Logan is desperate to stop this twisted killer before he strikes again.
3. Bloodshot / Broken Skin (2007)
A serial rapist is stalking women across Aberdeen, and Logan's girlfriend, PC Jackie' Ball Breaker' Watson, is working undercover, acting as bait to lure the predator in.
Meanwhile, Logan investigates a series of depraved crimes in the seedy underworld of the city's S&M scene as Jackie becomes increasingly convinced that she's uncovered the rapist's identity.
She's confident that Aberdeen Football Club's star striker is behind the crimes, and now she's determined to bring him to justice. But Logan is certain that she's got the wrong man.
4. Flesh House (2008)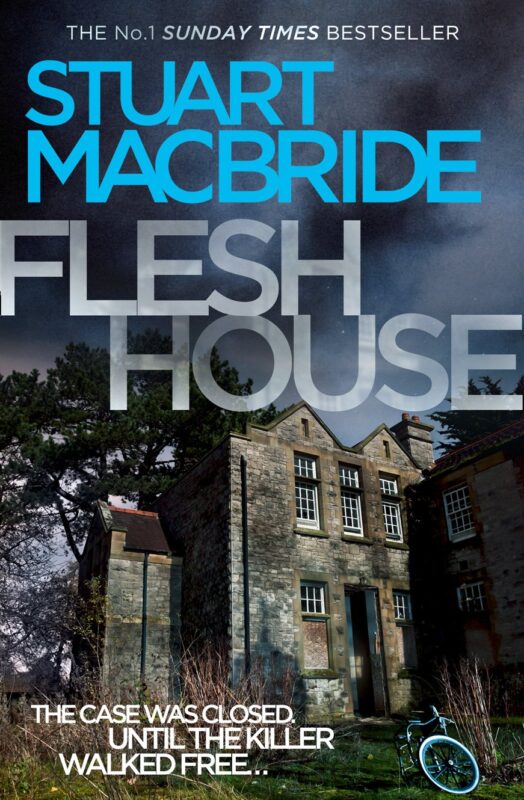 An offshore container has arrived in Aberdeen Harbor, but this is no ordinary shipment; the container is packed full of human meat.
All signs point to the notorious 'Flesher,' a sick and twisted killer who, more than two decades ago, butchered his victims and turned their bodies into steaks.
He's spent years behind bars, but now, he's on the loose and making up for the lost time. Can DS Logan McRae stop him before the next victim falls?
5. Blind Eye (2009)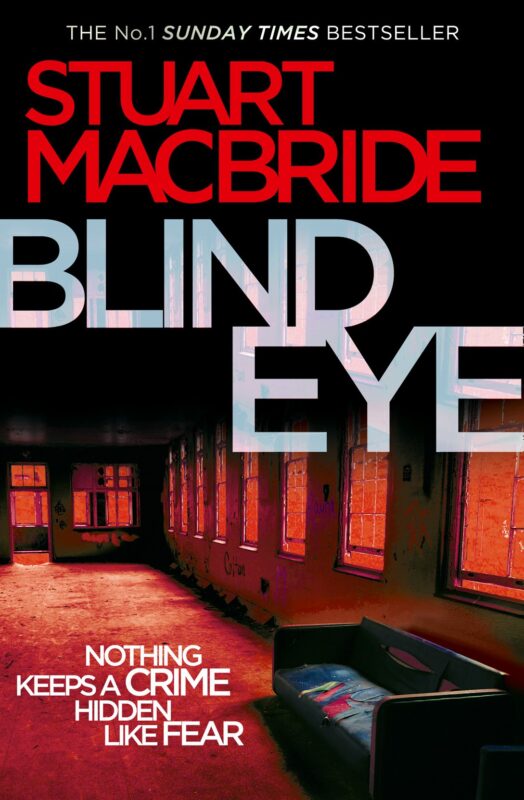 Aberdeen's Polish community is being stalked by a brutal psychopath who gouges out the eyes of his male victims before dumping them, barely alive, on building sites across the city.
The victims are too terrified to talk, and with no leads to go on, Logan isn't sure how to proceed. But one thing is for sure; he'll bring this sicko to justice by any means necessary.
6. Dark Blood (2010)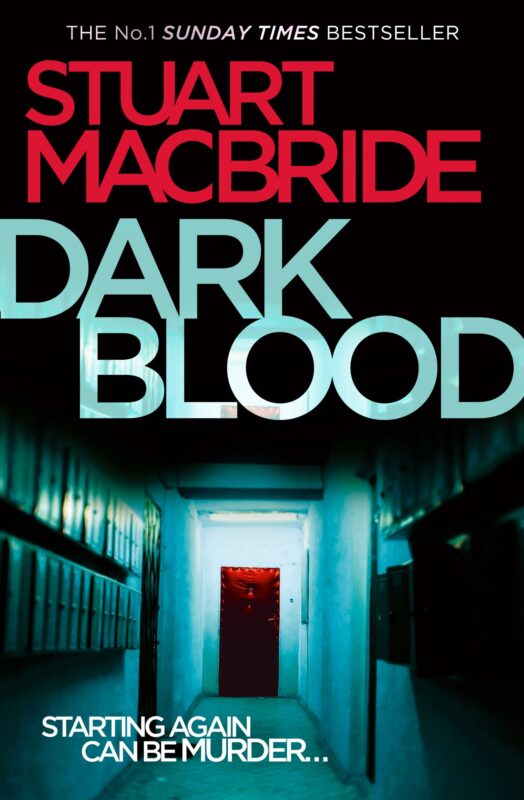 Serial rapist Richard Knox has served his time in prison and paid for his crimes. Now, he's a reformed man, and he'sready to start a new life in Aberdeen.
Detective Sergeant Logan McRae is placed on the team to help Knox settle into his new home, but he's not convinced that this once vicious criminal has changed his ways.
Can he be trusted to roam the streets of the Granite City? Only time will tell.
7. Shatter The Bones (2011)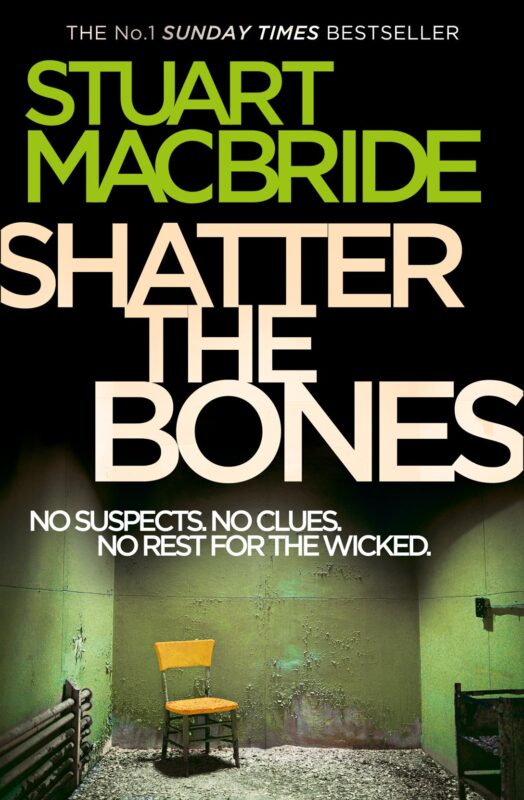 Mother-daughter singing duo Alison and Jenny McGregor were on the verge of winning the hit reality TV show 'Britain's Next Big Star.' But before they could perform in the finals, the pair were kidnapped, and now, their lives hang in the balance.
The perpetrators are demanding a massive sum of money for their release, and without a scrap of evidence to go on, time is running out for DS Logan McRae and his team.
8. Close to the Bone (2012)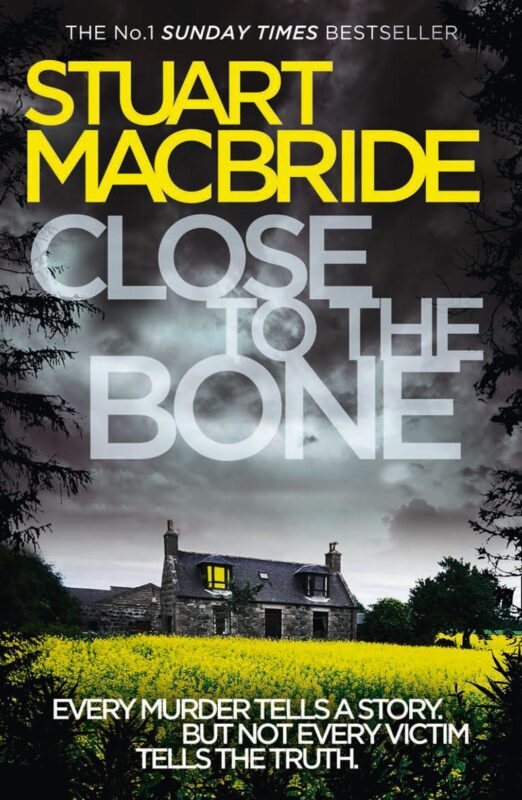 Someone has begun leaving little bundles of bones tied neatly with ribbon on Logan McRae's doorstep.
At first, he assumes they're just chicken bones, nothing but a neighborhood prank. But he soon realizes they're something much more sinister, and they could provide a clue to unraveling his latest case.
9. The Missing and the Dead (2014)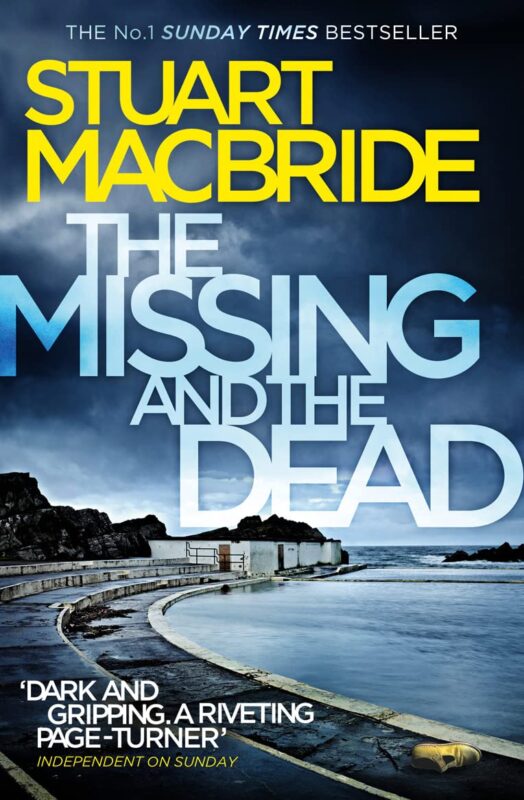 Detective Inspector Logan McRae has been sent on a 'development opportunity,' where he's tasked with policing the Aberdeenshire countryside.
He's dreading the dullness of it all, but rather than the occasional livestock theft and petty shoplifting incident he expected, Logan quickly finds himself at the helm of a major manhunt.
A young girl's body has been discovered on the edge of a sleepy rural village, and now, it's a race against time to catch the killer.
10. In the Cold Dark Ground (2016)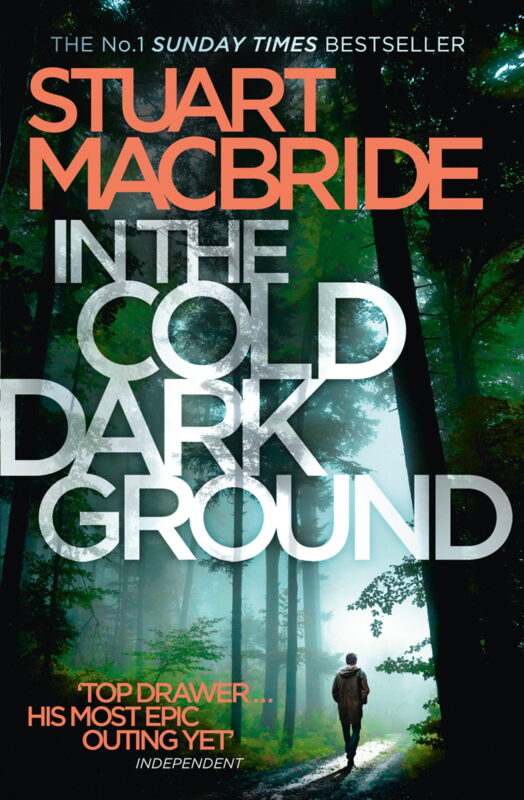 Sergeant Logan McRae is investigating the disappearance of a local businessman, and when a body shows up in the woods, he thinks he's finally found the victim.
But there's something even more sinister happening in Aberdeen; rival gangs are engaging in a bloody turf war, and if Logan doesn't think on his feet, his career, and many innocent lives, could be over for good.
11. The Blood Road (2018)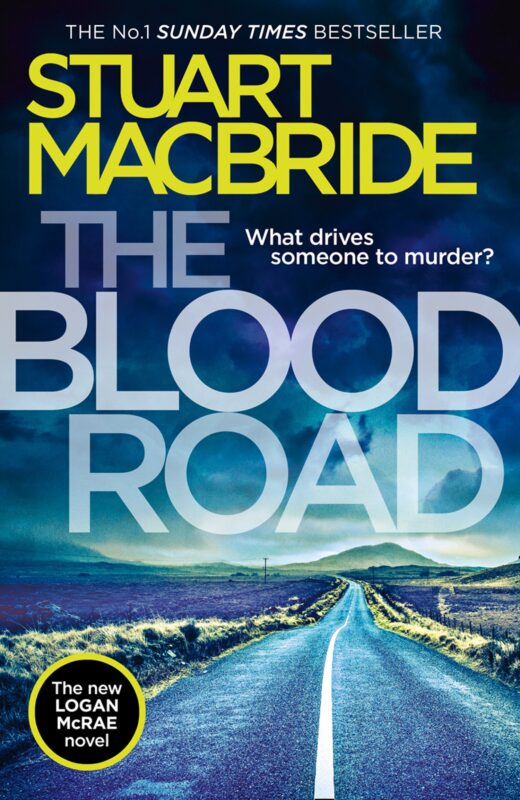 When Detective Inspector Bell's body is found inside a wrecked car, it shocks Aberdeen's police force.
That's because Bell died more than two years ago; at least, everyone thought.
Now, it's down to Logan McRae to figure out where DI Bell has been hiding all this time and why. But as he delves deeper into the mystery, it becomes clear that someone out there will kill to keep their secrets safe.
12. All That's Dead (2019)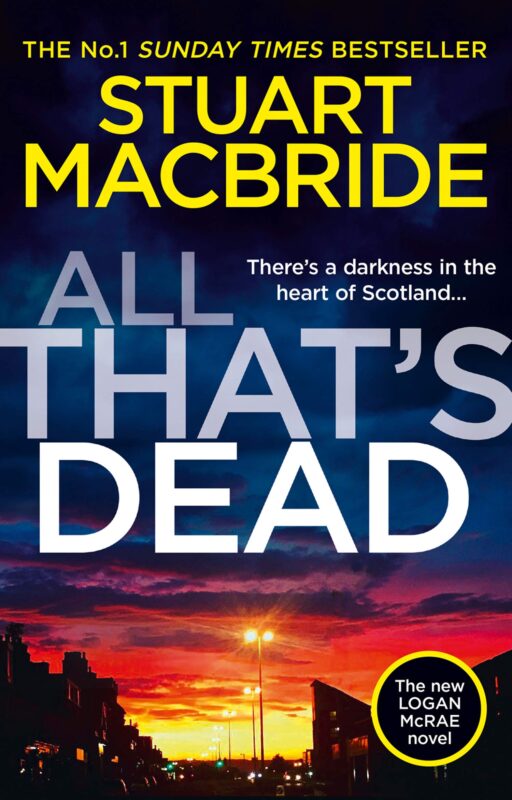 When a well-known and controversial professor mysteriously vanishes into the night while walking his dog, DS Logan McRae is reluctant to take on the high-profile case.
But then, a second victim disappears in similar circumstances, and now, with the nation's media honing in on him, he has no choice but to track down the killer before he strikes again.
The Logan McRae Short Stories And Novellas
Along with the twelve major Logan McRae novels listed above, Stuart MacBride has also penned several short stories featuring his famous detective. Here they are in publication order.
1. Partners in Crime (2012)
Partners in Crime is a duo of nail-bitingly tense short stories entitled Stramash and Bad Heir Day.
Stramash begins when DS Logan McRae is sent to the remote Scottish isle of Jura to investigate a nightmare case of murder and mayhem. The pressure is on to pull off his finest detective work and restore peace to the island, or his ruthless superior, DI Steel, isn't going to be happy.
In Bad Heir Day, DI Steel's last-minute Christmas shopping trip is interrupted by a missing person's case, leaving her even more fussy than usual. And if Steel is in a bad mood, everyone else is.
2. The 45% Hangover (2014)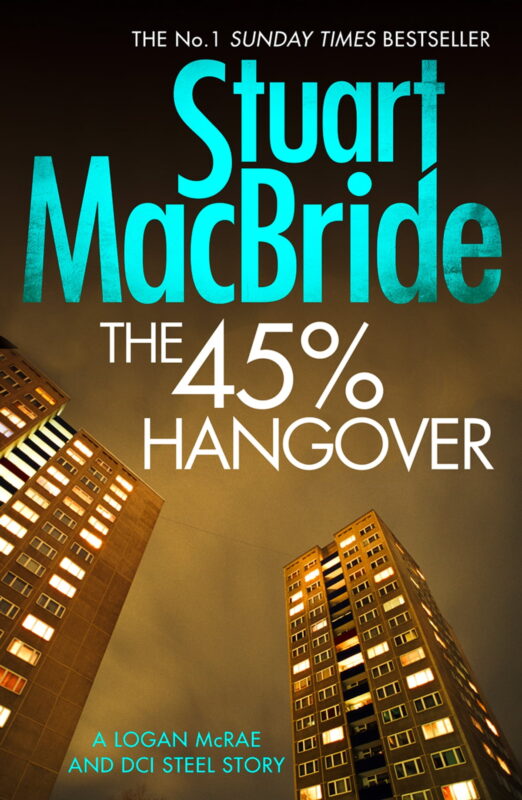 This eighty-page novella begins on the eve of the Scottish referendum, and tensions are running high.
A 'No' campaigner has gone missing, and DS Logan McRae has been tasked with finding his whereabouts. But what should be a relatively easy case quickly becomes a nightmare as the votes are counted, and the streets of Aberdeen descend into chaos.
3. 22 Dead Little Bodies And Other Stories (2015)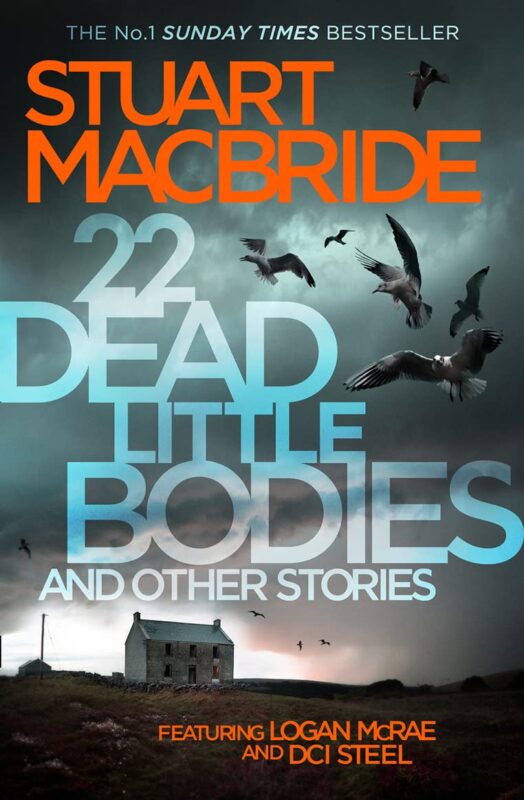 Detective Sergeant Logan McRae is having a terrible week in this gripping novella. All his interesting cases are being reassigned to DCI Steel's Major Investigation Team, and all he's left with is a string of dull and depressing crimes to solve.
But things are about to get much more exciting for Logan, as there's a killer on the loose, and the body count is racking up fast.
The Ash Henderson Books
Logan McRae isn't the only fictional detective born from the mind of Stuart MacBride. The author has also created another popular crime-solving protagonist, Detective Constable Ash Henerson.
This three-part series is set in the fictional Scottish town of Oldcastle, where bloodshed and murder abound.
The Ash Henderson Books in Reading and Publication Order
To get the most out of the Ash Henderson series, it's best to read the books in the order they were published, listed below.
1. Birthdays for the Dead (2012)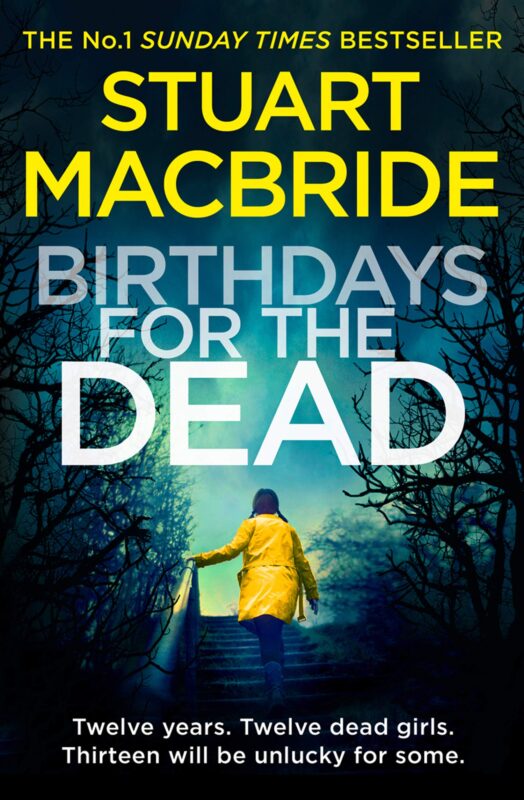 Detective Constable Ash Henderson has been investigating a sick and twisted kidnapper known as 'The Birthday Boy.'
But Ash is hiding a sinister secret. Five years ago, his beloved thirteen-year-old daughter, Rebecca, disappeared, taken by The Birthday Boy himself.
A harrowing year went by, and then, on her fourteenth birthday, the first card arrived at Henderson's home. Stuck to the front was a polaroid picture of Rebecca, bound and gagged, with fear in her eyes. And every birthday since, another even more harrowing card has arrived at his door.
Yet nobody knows that Ash is living the same unthinkable nightmare as the other victim's families; they all thought Rebecca ran away. If they find out the truth now, he'll be taken off the case, and Ash is hell-bent on being the one to bring this psychopath to justice.
2. A Song for the Dying (2014)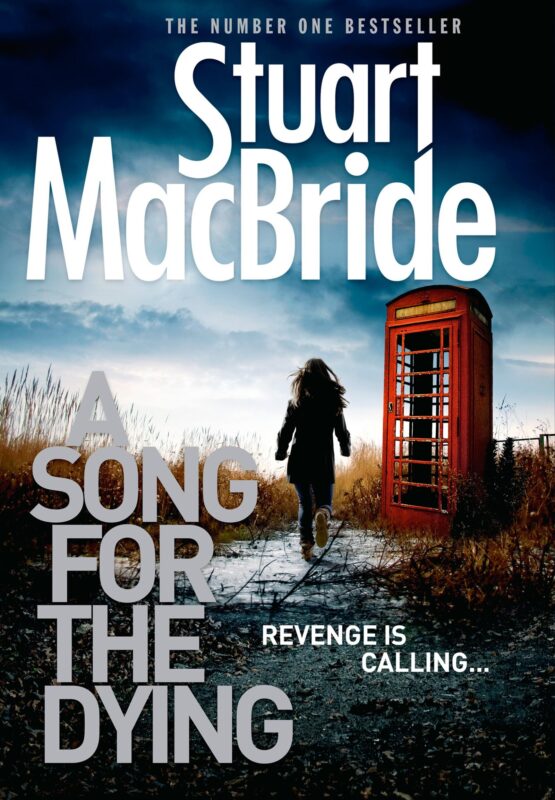 It's been eight years since Ash Henderson was an inspector on the case of 'The Inside Man,' a twisted killer who slit open his victim's stomachs and sewed little plastic dolls inside their wounds.
Four women died, and three were left brutally maimed, but then one day, out of the blue, the killings stopped.
The Inside Man was never found, and in the years that followed, a lot changed for Ash. His entire life was destroyed; he lost his family, and now, locked up behind bars, he's lost his liberty too.
But then, a woman's body is found on an abandoned patch of wasteland, with a plastic doll stitched into her skin. The shocking discovery of The Inside Man's sickening handiwork brings a chance at redemption for Ash, a glimmer of hope for freedom, and, more importantly, revenge.
3. The Coffinmaker's Garden (2021)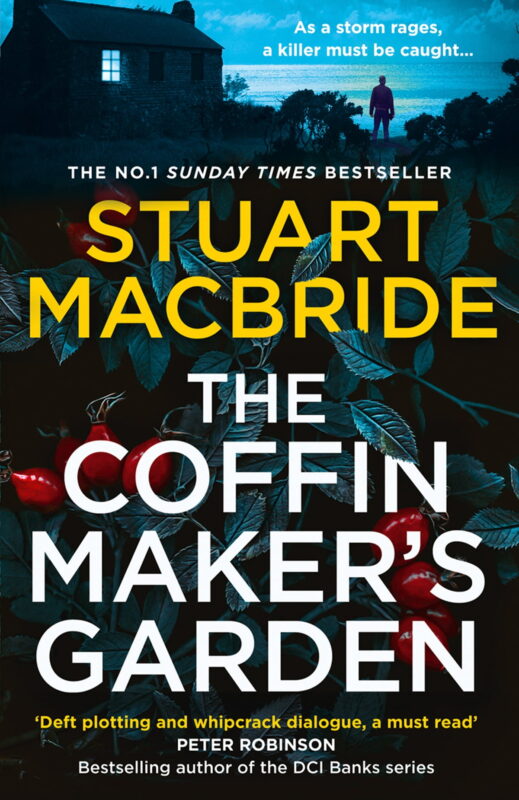 A massive storm has hit the Scottish coast, and as the North Sea rages, Gordon Smith's house begins crumbling into the violent waves below.
But as the earth breaks apart along the headland, it reveals a harrowing sight; human remains, which are buried inside Gordon's garden.
The storm continues to rage, and there's no way of retrieving the bodies, and the evidence, before the sea swallows them whole.
But in the storm's aftermath, ex-Detective Inspector Ash Henderson refuses to let it lie. He's determined to ensure that Gordon pays for every last one of his innocent victims, no matter what it takes.
Other Oldcastle Novels
Stuart MacBride has penned two further novels set in his fictional Scottish town of Oldcastle. Here they are, in the order they were published.
1. A Dark so Deadly (2017)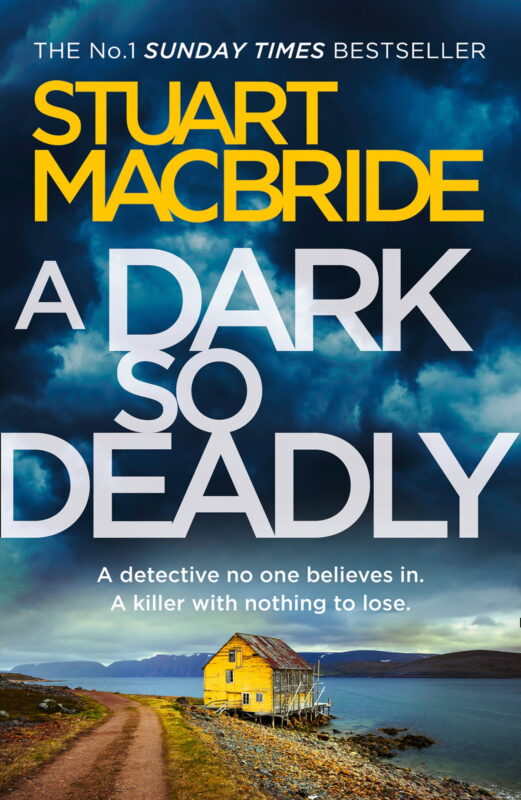 DC Callum MacGregor was becoming a problem, so Police Scotland has done what they always do with their problem officers and shipped him off to Oldcastle to endure the dullest of cases.
But this latest investigation isn't so dull after all. An ancient mummy has been found at the local tip, and Callum soon discovers a link between the artifact and a sidelined missing person case.
Now, he's got everything to fight for; his reputation on the force and the lives of a killer's next innocent victims.
2. No Less the Devil (2022)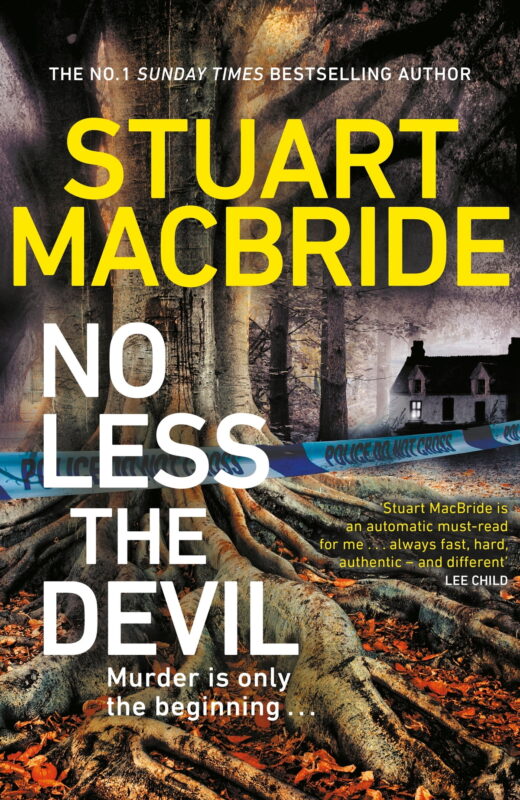 Seventeen months ago, a twisted killer known as the Blood smith took his first victim, and he's been at large ever since.
The national media are chomping at the bit, and senior police officials are demanding all hands on deck to solve the case.
But Detective Sergeant Lucy McVeigh has stumbled across an even more sinister crime, and now, with pressure mounting on all sides, she has no choice but to investigate.
Sixteen years ago, eleven-year-old Benedict Strachan stalked and killed a homeless man in cold blood. No one knows why he did it, but now he's back and begging for Lucy's help.
The terrified Benedict is convinced that 'they' are out to get him again, and something about the fear in his eyes convinces Lucy that he's telling the truth.
Now, there are not just one, but two twisted psychopaths on the loose, and Lucy has to act fast before more victims fall.
Stuart MacBride's Standalone Novels
1. Sawbones (2008)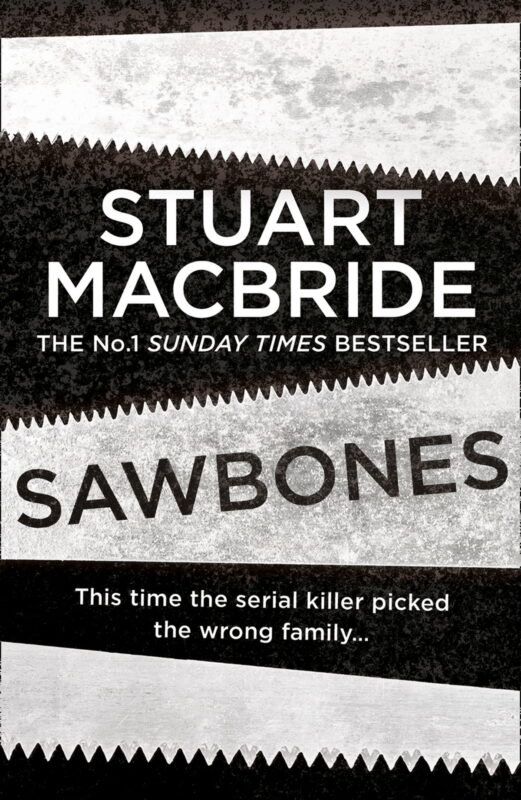 Sawbones is one of America's most notorious serial killers, who travels across the country kidnapping young women and racking up a string of innocent victims.
But this time, Sawdust has picked the wrong girl; sixteen-year-old Laura Jones, the daughter of one of the most dangerous and powerful gangsters in New York.
Even under normal circumstances, Laura's father has no concern for the rule of law, but now, he'll stop at nothing until he gets his murderous revenge.
2. Halfhead (2009)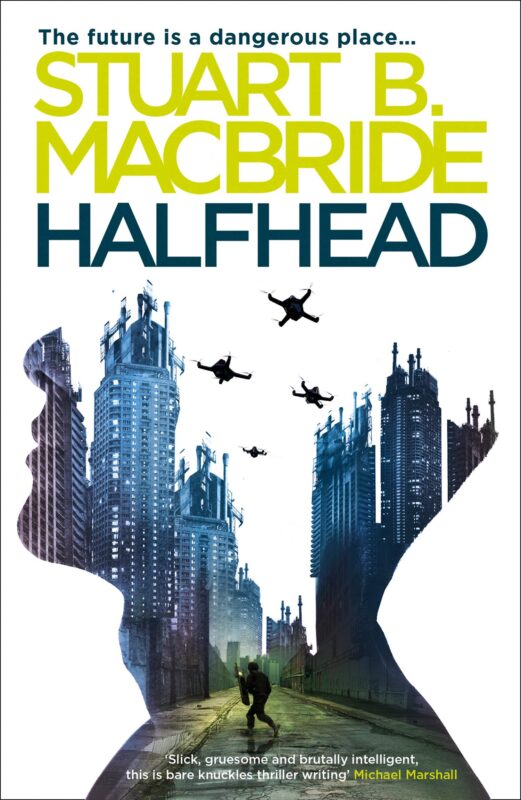 In a dystopian Glasgow, criminals are no longer locked away in jail; they're surgically lobotomized and permanently disfigured by the state. Then, they're forced to work day in, day out in the city's most grueling, labour-intensive, dead-end jobs.
As they are known, these' half heads' are banished to a life of pain and misery, and no one has ever escaped. At least, not until now.
3. Twelve Days of Winter (2011)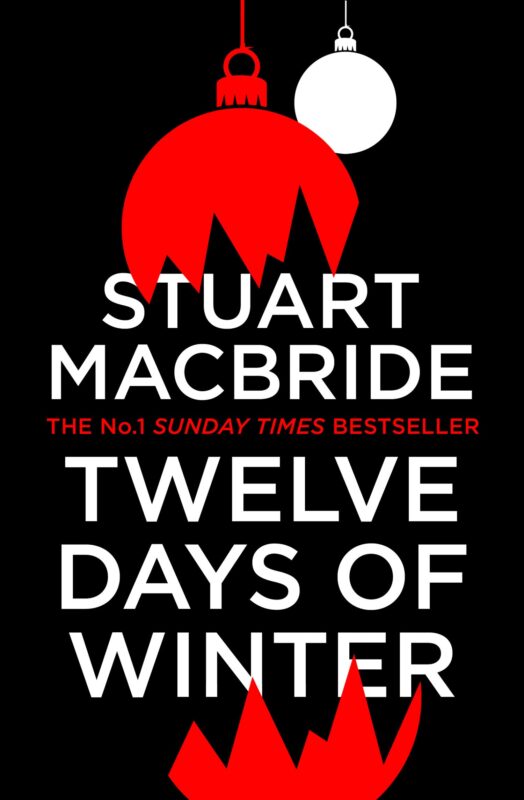 This collection of twelve interlinked tales takes the reader on an edge-of-your-seat ride through a world of Crime, murder, and corruption at Christmas time. Laced with MacBride's trademark dark humor and gripping plot twists, these short stories expose the gritty reality of life on the most deprived and dangerous streets of Scotland.
Stuart MacBride's Children's Book
In 2013, Stuart MacBride took a break from penning his famous crime thrillers to create a very different type of protagonist; the hilarious hero, Skeleton Bob.
This laugh-out-loud tale, illustrated by MacBride himself, is a hit with kids and adults alike. If you buy a copy, the proceeds are donated to one of the Crime Writers' Associations' favorite charities, The Million for a Morgue campaign.
1. The Completely Wholesome Adventures of Skeleton Bob (2013)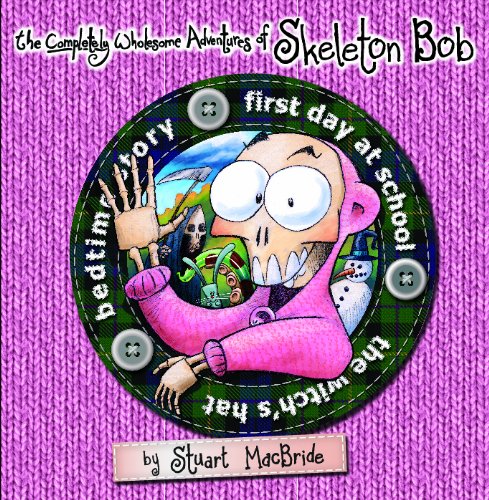 Conclusion
Stuart MacBride is famous for suspenseful crime thrillers peppered with his trademark dark humor and eye-wateringly descriptive murder scenes.
Readers worldwide have fallen in love with his bestselling Logan McRae series, but he's got many more incredible works to explore.
So, if you love a good crime thriller and you've never read Stuart MacBride's books before, what are you waiting for?! Dive into this fascinating author's work, and don't forget to leave a book review in the comments below, and let me know what you think!
Happy reading!