Jasmine Guillory is a best-selling American romance novelist most famous for her smash hit Wedding Date series. She began writing in 2015 when she joined the National Novel Writing Month project. Three years later, her debut book hit the shelves, and since then, there's been no stopping her.
Further, she's released seven critically acclaimed novels, gained an army of loyal fans, and Vogue has crowned her 'the undisputed queen of the modern day romance.'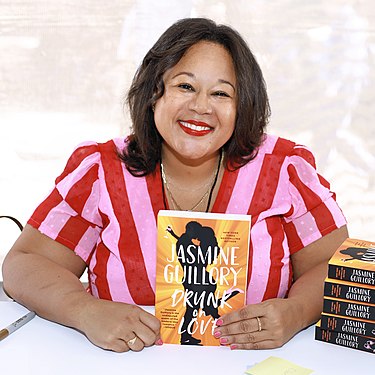 So if you're looking for a steamy love story to get stuck into this summer, look no further than Jasmine Guillory's work.
Jasmine Guillory's Books in Order
Jasmine Guillory has written one series and two standalone novels to date, and in this post, I'll list them all in reading and publication order.
The Wedding Date Books
In 2018, Jasmine Guillory released her debut novel, The Wedding Date, and romance fans around the world immediately fell in love. In the years that have followed, the author has penned several more heart-stopping books to create this captivating series.
Each novel tells a brand new love story, packed with likable, multidimensional characters, plenty of humor and charm, and a heavy helping of sensual and steamy storylines. Enjoy!
The Wedding Date Books in Reading and Publication Order
The Wedding Date novels are loosely connected, and several characters reappear throughout the series. That being said, each book acts as a standalone, so you can read them in any order you choose.
1. The Wedding Date (2018)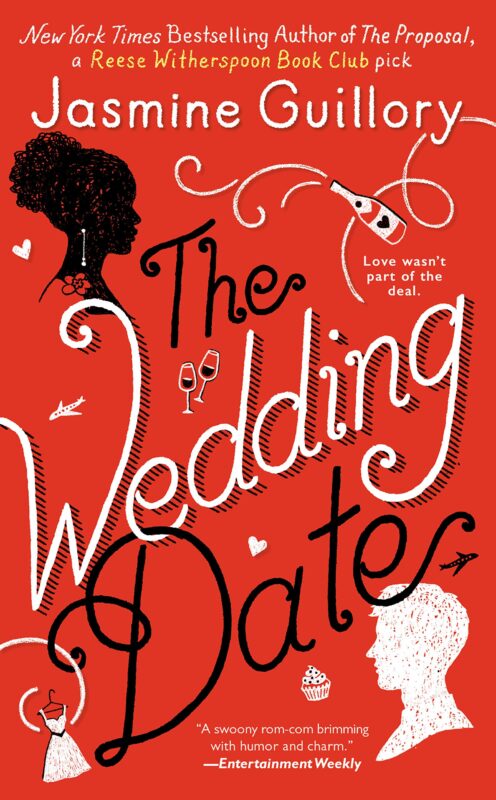 When Alexa Monroe gets stuck in an elevator with a guy she doesn't know, she never expects it to lead to romance. But Drew Nichols is a dreamboat, and when he asks her to be his plus one at his ex's wedding, she can't help but take him up on his offer.
And to her surprise, sparks fly. She and Drew have an incredible time together, but the next day, it's time for them to return to their normal lives. Drew, a pediatric surgeon, heads back to LA, and Alexa, the Mayor of Berkeley's chief of staff, travels north to her home in the Bay Area.
But despite the distance, they can't stop thinking about each other. Are they on a fast track to a long-distance dating disaster? Or can they make their far-flung new love work?
2. The Proposal (2018)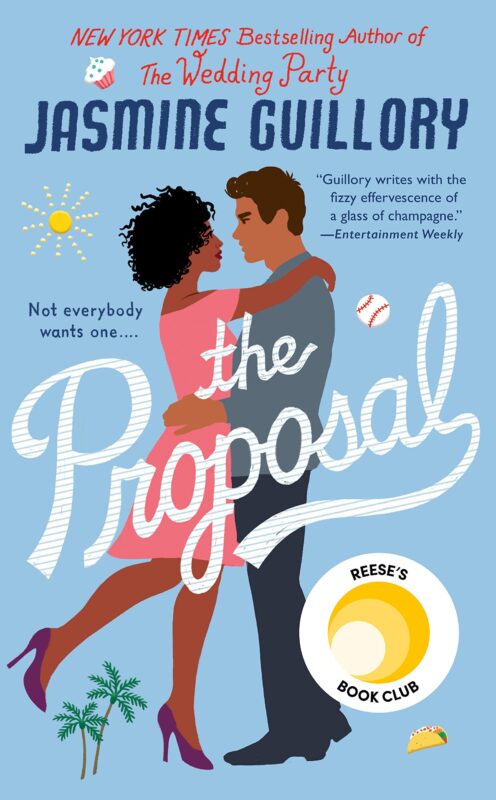 Nikole Paterson has only been dating her actor boyfriend for five months, and they're still in the getting-to-know-you phase. But that doesn't stop him from proposing to her at a Dodgers game in front of thousands of excited fans.
The saying no part is easy, but facing the hoards of disappointed spectators who saw the scoreboard proposal on the big screen is another story.
Thankfully, she's rescued from the camera crew by the handsome and helpful Carlos Ibarra. And he stays by her side when the story blows up on social media, and she's left looking like the bad guy.
Nik quickly ditches her overly eager boyfriend and begins getting to know Carlos a little better. Soon, they're in the throes of passion, and their 'just good friends' romance ignites into a full-blown love affair.
3. The Wedding Party (2019)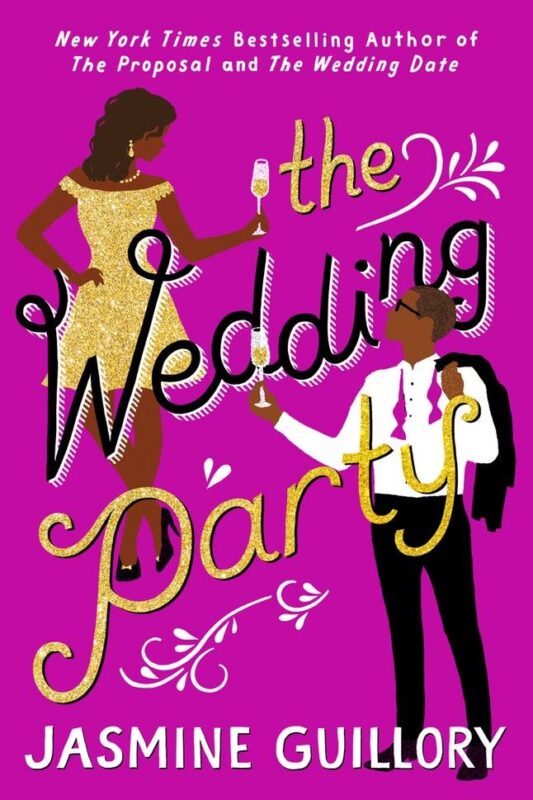 Maddie and Theo both adore their best friend Alexa, but they cannot stand one another. Yet one night, after a few too many drinks, they hook up, and from that moment on, everything changes. Soon, these one-time frenemies are sneaking off to steal a passionate moment together whenever they can.
With Alexa's wedding just around the corner, Maddie and Theo have a lot to organize. But how can they focus on the bride-to-be's big day when all they can think about is their next secret rendezvous?
4. Royal Holiday (2019)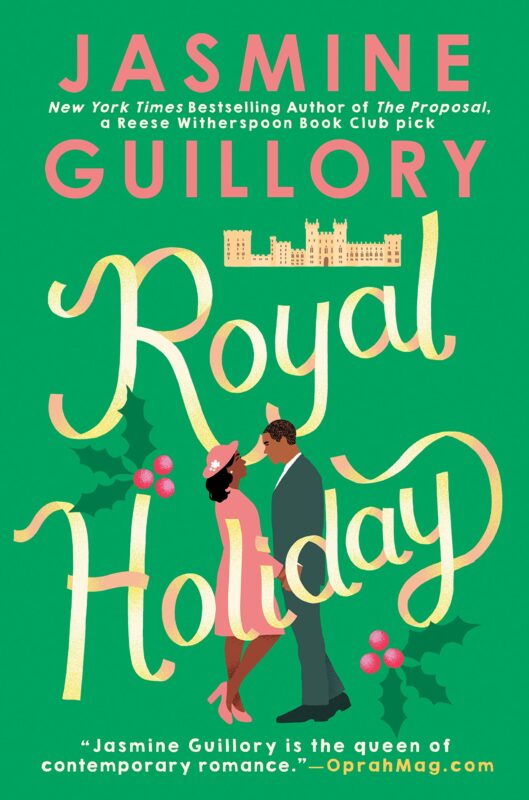 Vivian Forest has only left the US once in her life, so when her daughter Maddie invites her to England for a Christmas trip of a lifetime, she jumps at the chance to hop over the pond.
Maddie is a stylist for the Royals, so Vivian soon finds herself rubbing shoulders with Britain's elite, including the handsome and charming private secretary to the Queen, Malcolm Hudson.
The usually uptight Malcolm can't help but fall for Vivian's American charms, and she's blown away by this devilishly charming English gentleman. And it's not long before this unlikely couple is sharing more than just a kiss under the mistletoe.
5. Party of Two (2020)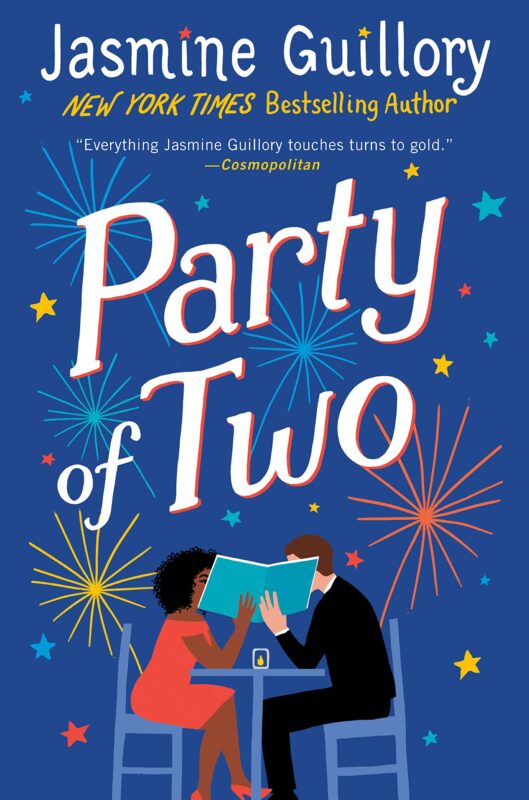 Olivia Monroe is a career-driven woman with no time for romance. But when she moves to LA to set up her own law firm, she meets the handsome junior senator Max Powell, and suddenly, she begins to think twice about her self-inflicted vow of celibacy.
Normally, she'd wince at the thought of dating a politician, but something about Max is irresistible. Unlike most politicians, he's honest, sweet, and humble. But thanks to his high-profile position, their blossoming relationship can't remain a secret for long.
Soon the media are hounding Olivia, digging into her past, looking for any dirt they can smear all over the front pages. And now, she's beginning to wonder if their new love can survive the scrutiny of the spotlight.
6. While We Were Dating (2021)
Ben Stephens is more of a serial dater than a long-term lover, and he's never had a serious relationship before. But when he meets gorgeous movie star Anna Gardiner at work, all of that changes.
Anna is beautiful inside and out, and despite trying to keep it professional, neither of them can resist the other's charms. And when Ben comes to Anna's rescue during a family emergency, they get to know each other on a deeper level, deeper than either of them ever expected to go.
Jasmine Guillory's Standalone Novels
Alongside her popular Wedding Date series, Jasmine Guillory has also penned two standalone novels. Here they are in the order they were published.
1. Drunk on Love (2022)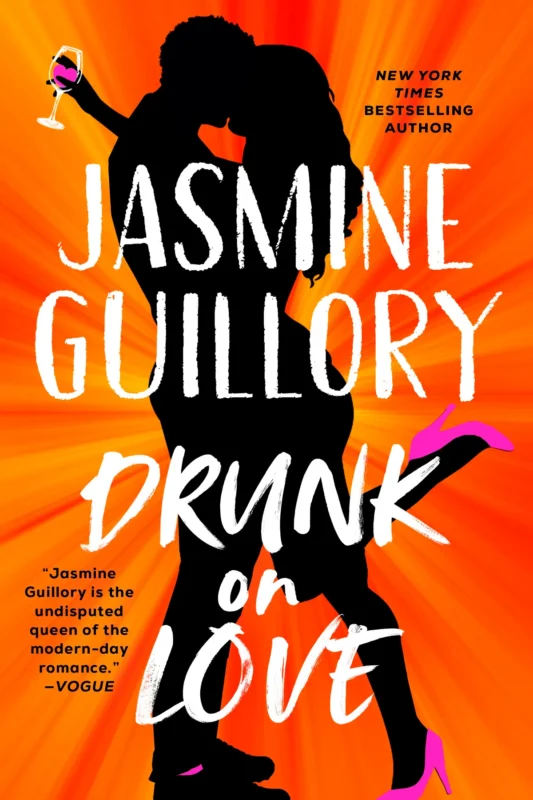 When Margot Noble meets a handsome and charming stranger called Luke, sparks fly, and a one-night stand ensues.
After a reckless evening of fun, Margot is happy to go about her business running her family's Napa Valley winery, safe in the knowledge that she'll never see him again. But the very next morning, the winery's new employee shows up, and it's none other than Mr. One Night Stand, Luke.
Despite her best efforts to keep it professional, Margot and Luke share an undeniable chemistry, and it's proving impossible to concentrate on work with him around.
Meanwhile, Luke is stuck in a dilemma of his own. After quitting his high-flying career in Silicon Valley, he's looking for a fresh start. But he knows his family will be horrified to hear he's ditched his six-figure salary job to work in a winery.
He has no idea where life will lead him next, but one thing is for sure, he's smitten by his new boss, Margot.
2. By the Book (2022) (part of the Meant To Be series)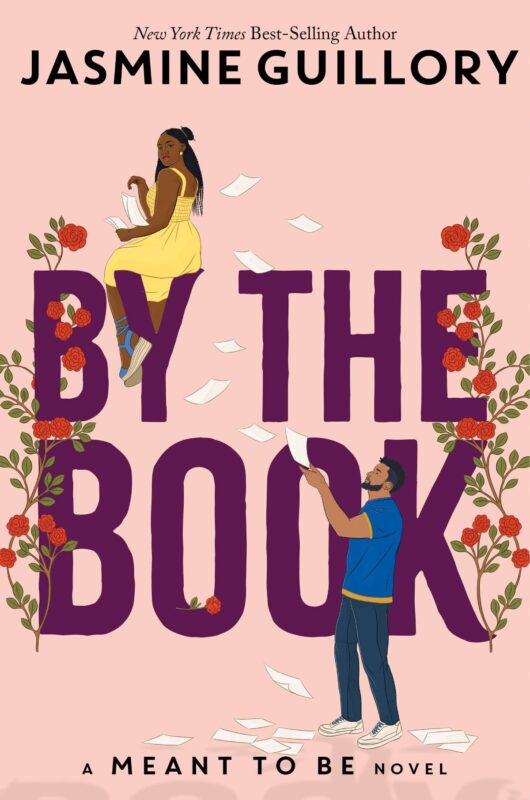 In 2022, Jasmine Guillory published this tantalizing contribution to the Meant to Be series; a collection of contemporary novels based on classic and beloved fairy tales.
This particular fairy tale rom-com mash-up stars a twenty-five-year-old editorial assistant named Isabelle. Isabelle joined the publishing world right out of college, but now, several years into her career, she's still living at her parent's house, earning a measly salary despite working all hours under the sun.
As the only Black employee in her company, she feels like the odd one out, always treading a fine line between being assertive and submissive to her senior colleagues.
But one day, she overhears her frustrated boss grumbling about a big-shot author who still hasn't turned in his long-awaited manuscript. Could this be her opportunity to finally get noticed at work? All she needs to do is visit the author at his lavish mansion and give him some gentle encouragement to finish his book. With her confidence and charm, she's sure she can deliver the push he needs.
But when she meets Beau Towers in the flesh, she realizes her mission is going to be a little more difficult than she first anticipated. He's cold, resentful, withdrawn, and suffering from a crippling case of writer's block.
Still, Isabelle knows what she has to do, and slowly, she begins to coax Beau out of his funk, and back into a place of creativity. Soon enough, he reclaims his mojo, and the words begin flowing out of him and onto the page.
But meanwhile, both Isabelle and Beau are starting to feel unexpected pangs of attraction to one another. And as the deadline for the manuscript approaches, Isabelle is thinking less about getting that promotion she craved and more about where this new romance might lead.
Conclusion
Jasmine Guillory is a relatively new name in the romance world, but since her first book hit the shelves in 2018, she's become one of the most popular and beloved writers in the genre.
She's now one of the reigning queens of rom-coms, and her tantalizing tales of modern-day love have struck a chord with readers around the globe.
Are you already a fan of Jasmine Guillory's work? If so, I'd love to hear your reviews and recommendations. Drop me a comment in the box below!