Lisa Unger is an award-winning American author behind numerous critically acclaimed psychological thrillers.
She began writing in the early 2000s under her maiden name, Lisa Miscione. Since then, she's built up an army of loyal fans and become one of the leading names in contemporary fiction.
Her bestselling books have been translated into more than thirty languages and sold millions of copies around the globe. And even today, more than two decades since her career began, she's still penning jaw-dropping, heart-pounding novels and keeping her readers on the edge of their seats.
Lisa Unger's Books in Order
Lisa Unger has several series and standalone novels to explore, but knowing where to begin is challenging. In this post, I'll give you a full rundown of all of her books in reading and publication order so that you can start your reading journey immediately.
The Lydia Strong Books
Lisa Unger published these early works under her maiden name, Lisa Miscione, and recently they've been rereleased, much to the delight of her fans.
The series follows a true crime writer named Lydia Strong. When she was young, Lydia came home from school one day to find her mother's lifeless body on the floor, her throat cut from ear to ear. In the aftermath of the murder, Lydia helped the police to solve the crime, and from that moment on, her life changed forever.
Fifteen years later, still bearing the scars of grief, Lydia makes her living writing about murder. And in her spare time, she works as an investigative consultant, helping to bring justice to some of the evilest killers in America.
In book one, Angel Fire, Lydia becomes obsessed with the mysterious disappearance of three reclusive adults. Each lived alone with no family, and no one was around to notice they were gone.
The police don't think the cases are connected, but Lydia isn't so sure. And when another victim vanishes, leaving behind an empty, blood-stained apartment, it's clear that something is very wrong in this once quiet and safe community.
And so, Lydia joins forces with former FBI agent P.I. Jeffrey Mark, the same agent who brought her mother's killer to justice all those years ago. Together, they embark on a desperate mission to track down the killer before another victim falls.
The Lydia Strong Books in Reading and Publication Order
While the Lydia Strong books can be read as standalone, the characters and their lives evolve and intertwine from book to book. So, to get the most out of the series, it's best to read them in the order they were published, listed below.
The Ridley Jones Books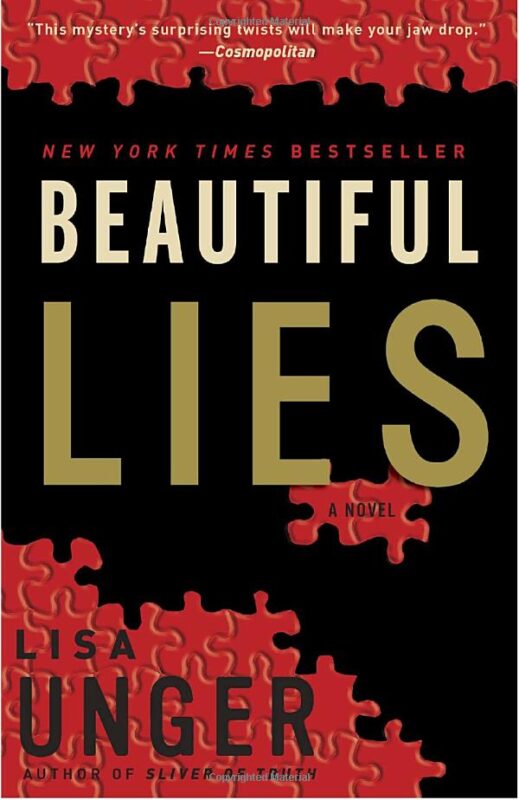 This two-part series stars Ridley Jones, a freelance writer in New York City.
At the start of book one, Ridley lives a privileged life with doting parents and a great job. But one day, everything changed. On her morning commute, she spots a young boy in the street. Seeing that he's about to get hit by a car, she jumps in to save his life.
But this single good deed sets off a chain of events that will lead Ridley to question everything she ever knew about herself, her family, and her life.
The Ridley Jones Books in Reading and Publication Order
The two books in the Ridley Jones series are interconnected. So, it's best to read them in the order they were published, listed below.
The Hollows Books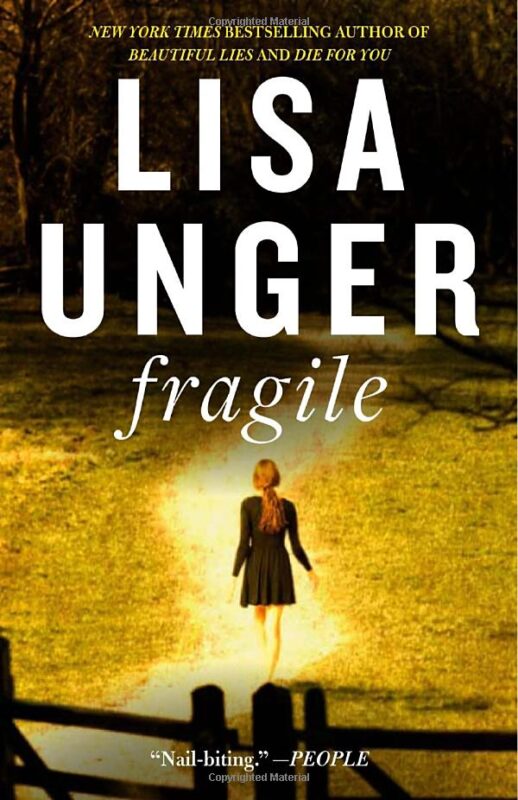 This chilling five-part series is set in the charming, close-knit community of The Hollows.
In book one, Fragile, we meet Maggie, who was born and raised in this small town. And now, as a wife and mother, she's returned to raise her kids in the safety of its familiar embrace.
But one day, the girlfriend of her teenage son vanishes into thin air. Maggie's husband, Jones, is the lead detective in the investigation. And as a psychologist, Maggie has her theories on the case. Yet with their lives so deeply embedded in the young woman's disappearance, the truth may be more devastating than they could ever have imagined.
The Hollows Books in Reading and Publication Order
The Hollows' books are all connected by a common theme, but each tells a new story with a new set of characters. So, you can read them in any order you choose.
The Whispers Books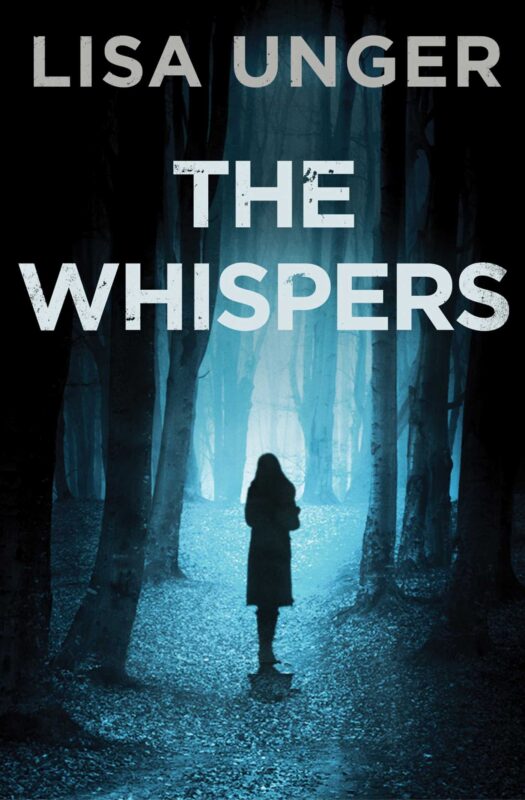 The Whispers series is a collection of three short stories starring a reluctant psychic named Eloise Montgomery.
Eloise was a normal wife and mother until tragedy descended on her family one day. After a horrifying accident killed her husband and oldest daughter and almost claimed her own life, Eloise is forced to hold it together for the sake of her surviving daughter.
That's when the psychic visions begin. This newfound gift appears seemingly out of nowhere and leads to a new calling.
The Whispers Books in Reading and Publication Order
The short stories in the whispers series are best read in the order they were published. They're available as separates, or you can purchase all three together in the compendium The Whispering Hollows.
The House of Crows Books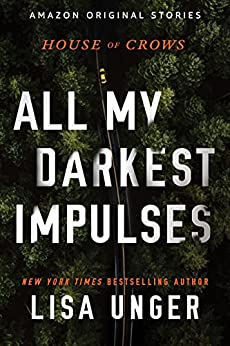 The House of Crows series is a four-part series of short stories that can each be read in a single sitting.
It tells the tale of four friends who, many years ago, witnessed a series of strange and terrifying events that none of them could explain. In the years that have passed, they have grown up and left the town where their dark memories lie. But none have escaped the dark shadow that still clings to each of them, and sooner or later, they will have to return to the haunting place where it all began.
In the first installment of the series, All My Darkest Impulses, Matthew Merle's career as a professor has come crashing down around him. And so, when he inherits his grandfather's grand old mansion, it offers him the escape he craves.
And he's not the only one in need of an escape. His childhood friend, Claire, is in danger, so they return to the crumbling Marle House together.
But waiting for them inside those old walls is a darkness they've been running from their entire adult lives. And now, it's finally time to face it head-on.
The House of Crows Books in Reading and Publication Order
The House of Crows stories are interconnected. Reading them in the order listed below is the best to get the most out of the series.
Lisa Unger's Standalone Novels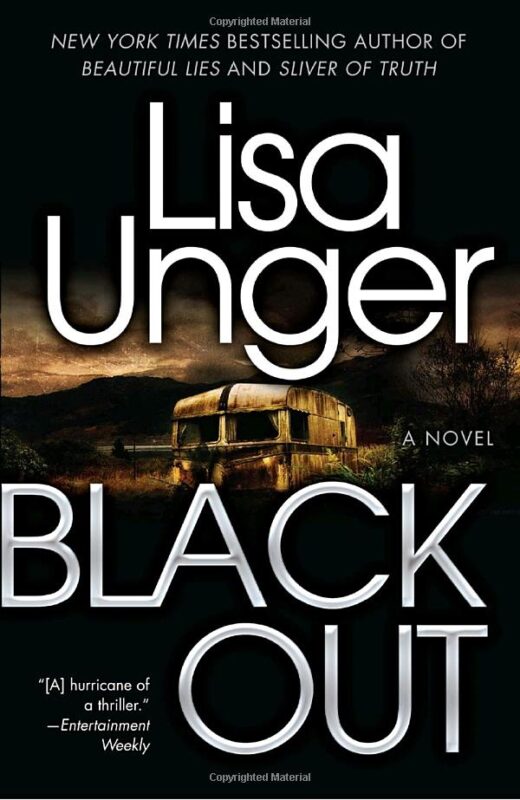 Lisa Unger has also penned several standalone titles alongside her bestselling series listed above. Here they are in the order they were published.
Conclusion
Lisa Unger is a modern-day master of suspense. Her bestselling books are among the most beloved contemporary thrillers of the 21st century. So, if you're looking for a chilling read to keep you up all night, try her work.
Are you already a fan of Lisa Unger's work? If so, I'd love to hear your reviews and recommendations. Please drop me a comment in the box below!