Whether you're more into the in-person book clubs complete with chicken sandwiches and lemonade or you prefer to do things digitally, book clubs are not obsolete, and we want to teach you how to start one.
The way we see it, books have never been out of style — however, the recent explosion of books all over social media have made them more popular than ever.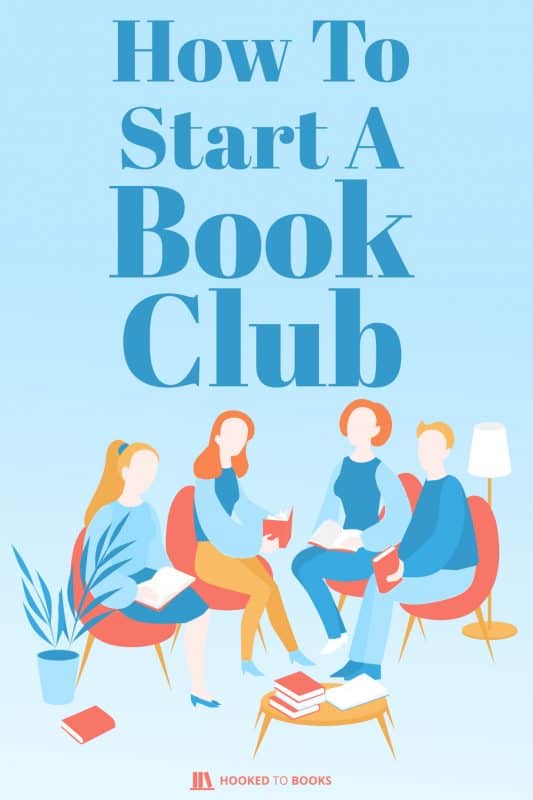 The Complete Guide to Starting a Book Club
From Oprah's Book Club and the cult following behind President Obama's reading lists, book clubs have never been more en vogue than they are right now.
This step-by-step guide to starting your own book club will answer all of your book club questions, whether you're leaning towards a traditional meeting style or an online book club community.
Step One: Find Your Book Club Tribe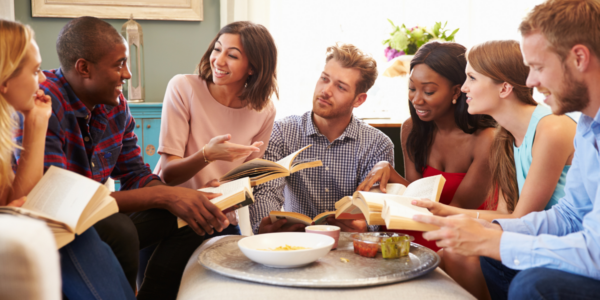 First up when starting a book club? Finding readers to join the said book club.
This is a great place to find more time to hang out with friends and acquaintances, and it's also a great time to make new friends and acquaintances.
We recommend putting out feelers on social media, such as on Facebook or even through your Instagram stories, to gauge interest in your book club and find potential members — especially if you're looking to start an online book club.
If you are looking to find some new faces for your book club, consider posting signs in meeting places like coffee shops and library message boards.
You want to keep the number of people in mind, though – how many sounds like it would be too many?
Make that number your cap. If you have an in-person book club, 30 people can be a lot of personalities to keep up with, please, and encourage.
Step Two: Find a Book Club Meeting Place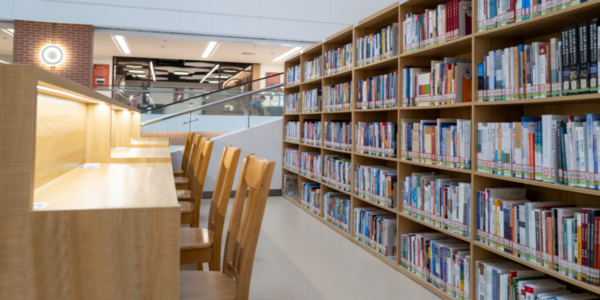 After you find members, you'll have to find a place to meet. This can be a rotating place — such as at a bar, a coffee shop, even a park — or it can even be someone's home around the kitchen table.
The key to finding a great book club meeting place is to look for a cozy, calm location that also allows and encourages open conversation (that can sometimes even be rowdy!)
If you're looking more towards a public place, source it out ahead of times to make sure that there are enough seating and enough privacy to conduct book club business.
For places like bars and restaurants, look for places with rooftop space or long tables in reserved rooms.
In coffee shops, you may want to set up outside around round tables, and in parks, you can look for a beautiful spot under a covered patio.
In someone's home, things can be more relaxed — but you'll still want to be in a home with plenty of seating (even if some of that seating takes place with a blanket on the floor).
For those starting online book clubs, you'll also need to find a place for your meetings to occur. There are several platforms for starting an online book club, from using Instagram as an outlet to using a private Facebook group to conduct business.
This is the best way to go, as it doesn't exclude members from joining and promotes conversation through images, discussion topics, and commenting.
You can also use tools like Goodreads to track and keep up with pages read, how your book club members are feeling about the book, and even search for the upcoming reads of the club.
Utilizing social media in your digital book club is the best way to communicate, collaborate, and spur engagement in the club.
Step Three: Decide on a Meeting Frequency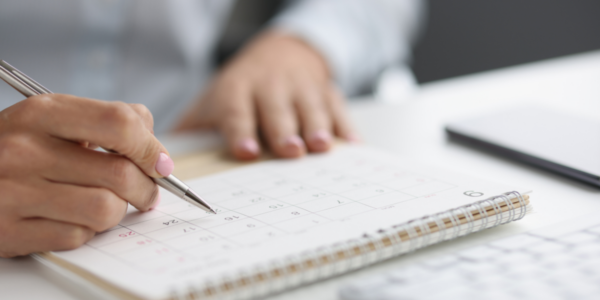 You can't have a successful book club if it never meets — however, the meeting piece of a book club tends to be the most difficult part of the book club.
The key is to meet often enough to where conversation flows easily, but to where no one feels overwhelmed by the schedule.
Once a week is probably too much, but once every quarter may not be enough. Once a month is a great place to start, but don't put pressure on yourself.
It may take a little trial and error to get to where your book club meetings are a frequency that everyone feels super comfortable with.
The once-a-month frequency also tends to work very well for an online book club, keeping everyone engaged via an occasional conversation on the page and allowing a month for a full book.
One of the best things to remember is that, regardless of how much everyone in your book club loves to read, sometimes a book a month just isn't possible for everyone — grace, patience, and flexibility go a long way in having a successful book club.
Step Four: Choose Your Reads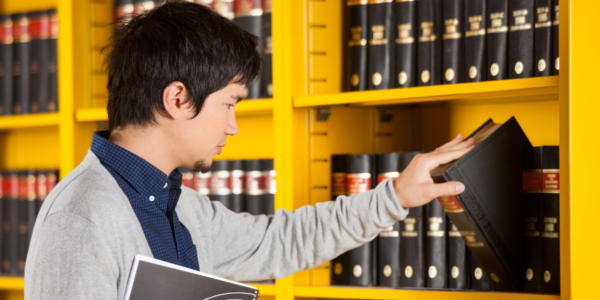 The most fun part of having a book club is deciding what books are going to be read.
You can either get really specific and niched — such as only reading 1980's science fiction — or you can explore all genres, dates, and types of books to read (so fun!).
We definitely recommend taking everyone's opinions into consideration in your book club and changing it up a little.
After all, more books equal more fun.
With a constantly rotating type of book and topic, everyone gets to enjoy different types of books on a month-to-month basis.
For in-person book clubs, a simple discussion can go a long way in choosing a book (you could always start with the 100 best books of all time).
For our digital book club goers, Facebook has a lovely poll feature that allows users to vote on their favorites and suggest their own books as well.
Step Five: Keep It Going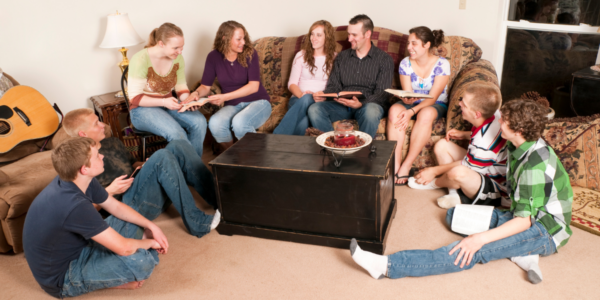 With every book club, the biggest hurdle to jump over is keeping the book club going. The biggest key to keeping your book club going is a little bit of perseverance — no matter what, your book club is going to take a few tries to get off to a great start.
There will be low attendance some meetings and high attendance the next, while some books will spur great conversation and some books may seem to be a bit of a bust.
However, you just have to push through and let things flow.
Some of the best ways to keep a book club going are to collaboratively choose excellent books to read, create a happy and welcoming environment for everyone involved, and make your book club both fun and helpful to each reader in the book club.
We recommend some snacks (or a place that already has them made for you), something to sip on, and lots of getting-to-know-you chats in addition to the book chat.
As all great things do, building an excellent book club takes a little bit of time.
Be patient, trust the process, and keep going.
Book Club FAQ's:
What do you DO in a book club? You make friends, have a great conversation about books, and eat some delicious snacks (like this).
How do you host a book club? You have a passion for books, and you love talking about them. Really! That's it!
How do I start a book club online? Use social media to your advantage, like with Reese Witherspoon's book club.
What do you read in a book club? Anything you and your fellow club members want to read! Here are some ideas:
How do you start a book club at work? If you're wanting to get in on the book club game with your co-workers, send out feelers via Slack or email and follow the steps above to build an incredible book club that leaves no one out.
What If No One Comes to my Book Club?
If you're noticing dipping or low attendance at your book club, regroup and rethink using our guidelines above.
More communication may be needed with the members of the group to make sure that everyone is happy, and some reworking may need to be done with the time, method, or place of meeting.
About the Author
At the ripe old age of 3, Susannah decided that life was just a blank canvas and took Magic Marker to the newly installed carpet in her room just to "see what happened." She's taken that approach to life since, curious about pretty much everything.
She earned a journalism degree from Texas A&M University with the mission of making asking questions and telling stories her life, and since then has done everything from social media strategizing and content creation on the national level to writing a career column for USA TODAY.
Susannah is a high school teacher and yearbook adviser with a huge passion for reading (Harry Potter is her absolute favorite) and is excited to bring another book-loving voice to Hooked to Books.