Horror audiobooks are listened to by a certain type of person, it's hard to explain to people that don't enjoy this category.
When it comes to the horror genre, the choices are overwhelming. One of the most intriguing styles when conveyed with audiobooks, horror can scare even the most confident of listeners.
Get your horror choice right though – and you're guaranteed an audiobook to remember and one you may struggle listening to when you're on your own!
11 Best Horror Audiobooks
Here we recommend no less than 11 of the very best horror audiobooks that deserve to be added to your list.
1. IT by Stephen King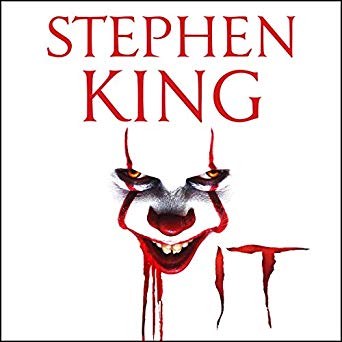 Gaining popularity yet again due to recently redeveloped film adaptations, for those brave enough, the IT audiobook version is a nightmare that will linger in your ears for weeks after those closing lines!
Undeniably one of King's most terrifying books, this is a complete masterclass in storytelling.
The storm drains, and sewers in Maine are home to IT. For those unlucky children getting too close, IT takes on their deepest fears and reaches up, tearing, seizing, or for the more unfortunate killing its victims.
Narrator – Steven Weber
Length – 44 hours & 53 minutes
2. Frankenstein by Mary Shelley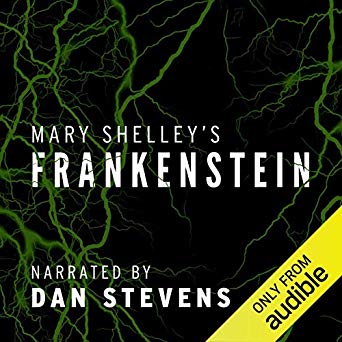 Perhaps the most famous creation and indeed Doctor of all time, Mary Shelley's classic horror story is brought to audio for all listeners to enjoy.
A timeless and most beautiful work of prose, this is a gothic horror audiobook highlighting the epic battle between that of man and monster creation.
By trying to create life, Victor Frankenstein produces something way beyond his control before running from his own experiment. What follows next is hell unleashed as his creation seeks to destroy everything Victor has ever loved, as payback for turning his back on his own design.
Narrator – Dan Stevens
Length – 8 hours & 35 minutes
3. American Psycho by Bret Easton Ellis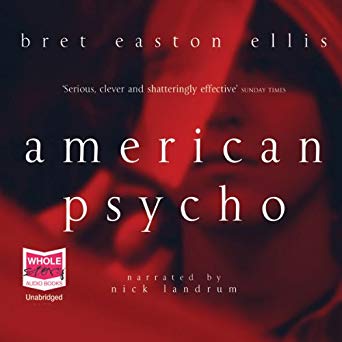 If you can stomach the gory detail, the wanton urges, and sheer brutality of a psychotic mind, then American Psycho is a classic horror book that deserves to be top of your horror audiobook list.
Bret Easton Ellis has perhaps created one of the most memorable psychopaths in the form of Patrick Bateman! A young Wall Street worker, Bateman's personality by day is a sophisticated, charming, intelligent, and handsome fully functioning individual.
Yet, outside of the office, Bateman's vanity and dangerous quest for perfection provide many uneasy and truly horrific scenes to digest, causing some listeners to pause and calm their stomachs before proceeding with the story!
Narrator – Nick Landrum
Length – 17 hours & 5 minutes
4. The Woman in Black by Susan Hill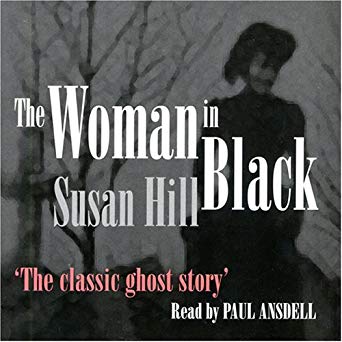 Referred by many to be the classic ghost story, acclaimed writer Susan Hill takes listeners on one of the most well-constructed horror stories to be written in the twentieth century.
Hill is at her best as she evokes the most descriptive pieces of fiction taking Arthur Kipps, junior solicitor on a trip to an isolated house of a recently deceased recluse.
While the setting is enough to put Kipps at unease, the presence of a young woman all in black at the funeral sets off a series of events that take over from that moment on. A masterpiece of the horror genre, this is a must-have audiobook.
Narrator – Paul Ansdell
Length – 4 hours and 33 minutes
5. The Ritual by Adam Nevill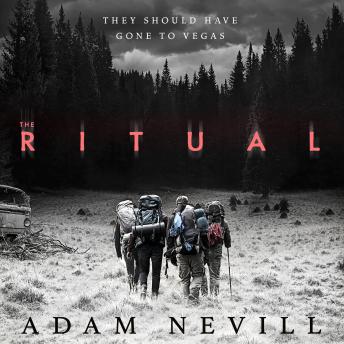 Recently picked up by Netflix, this dark and horror masterpiece pulls listeners in from the very beginning and refuses to let go.
With so much more to the story than initially meets the eye, Adam Nevill has created a mind-twisting account of a supposed group of friends who love a bit of banter but struggle to meet up now they all have busy lives of their own.
A trip that is meant to reunite them after a tragedy swiftly turns sinister as nature turns on the group and begins picking them off one by one. A horror audiobook you won't forget in a hurry, it has a thoroughly satisfying ending.
Narrator – David Thorpe
Length – 11 hours & 57 minutes
6. The Strange Case of Dr. Jekyll and Mr. Hyde by Robert Louis Stevenson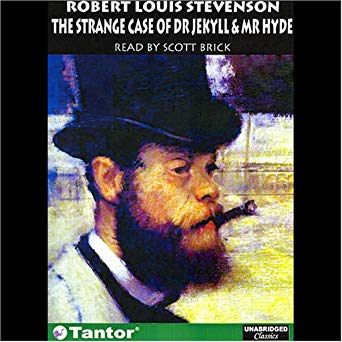 An audiobook that perhaps needs little introduction, The Strange Case of Dr. Jekyll and Mr. Hyde has been captivating audiences for decades.
Brought to life through atmospheric narration, listeners can now turn their attention to a most thought-provoking and indeed grim tale of murder and intrigue.
A British classic, this is considered Stevenson's best work ever and takes listeners through those misty, dirty, dark, and dank Victorian streets. Never quite knowing who you're going to get each time, the fantastic narrative leaves you on edge as you await the next victim.
Narrator – Scott Brick
Length – 3 hours
7. The Haunting of Hill House by Shirley Jackson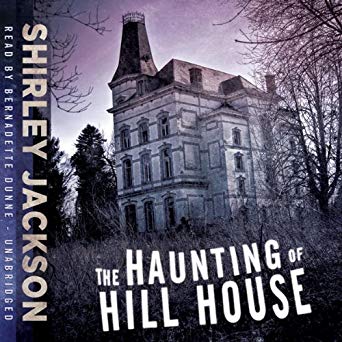 An American classic, when this book came to the screen on Netflix, many considered it too scary to watch!
From one of the most celebrated of horror writers, The Haunting of Hill House is regarded as one of the greatest of horrors ever written. With four people attempting to stay in the abandoned old mansion, the house begins to gather its powers setting its sights on one of its visitors.
Spooky encounters and inexplicable noises are just the start of what progresses to be a claustrophobic literary representation coupled with a most unreliable narrator. Descending into madness listeners will be lulled into a false sense of security, needing to brace themselves for the book's finale.
Narrator – Bernadette Dunne
Length – 7 hours & 27 minutes
8. Bird Box by Josh Malerman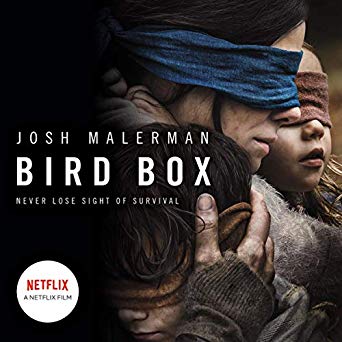 Before this made Netflix popularity, Bird Box haunted readers worldwide. Now available to devour as an audiobook, Josh Malerman's storyline continues to both delight, horror, and indeed puzzle listeners with its use of mysterious creatures who send people insane should they look at them.
What's scarier about this story is how little information the readers are given – but more so because it's that same minimal information the characters themselves have!
A hugely intense audiobook choice, this charts a world slowly crumbling to the sheer horror that's suffocating it.
Narrator – Katherine Mangold
Length – 7 hours & 51 minutes
9. Dracula by Bram Stoker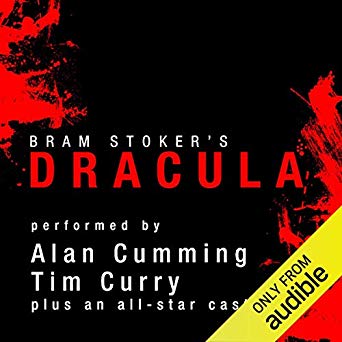 Yet again, a book that needs little introduction, Bram Stoker's Dracula is a mesmerizing portrayal of horror writing at its best.
A story relying heavily on journal and diary entries, this narration method allows it to transition perfectly from paper to audiobook. Johnathan Harker takes listeners on his travels as he reaches a far-flung destination known as Transylvania.
A most splendid gothic horror tale, the feelings of unease permeate the book as Harker gets pulled towards a deadly secret that threatens to endanger not just himself but those closest to him, none so other than his fiancée Mina.
Narrator – Alan Cumming, Simon Vance & more
Length – 15 hours & 28 minutes
10. Rosemary's Baby by Ira Levin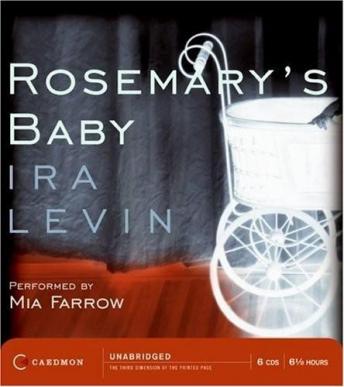 A book so well received it also became one of the most classic of films, Rosemary's Baby is what many consider to be the epitome of classic horror.
A tale of powerlessness followed by utter betrayal; Rosemary's pregnancy sees her spiral into paranoia seemingly encouraged by her peculiar neighbours. The building she resides in seems to be the pinnacle of all strange goings-on, and soon Rosemary believes her, and her unborn child are at considerable risk.
What follows is a succession of realisations – making Rosemary sceptical of all those around her. A genuinely terrifying adaptation, it will soon become clear to all audiobook listeners why this title has remained well-liked for so long.
Narrator – Mia Farrow
Length – 6 hours & 12 minutes
11. Hell House by Richard Matheson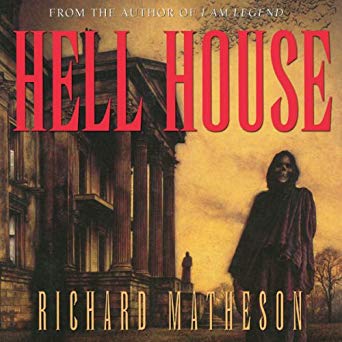 Though decades old now, Hell House is deemed a most frightening and ultimately shocking of horror books, and one which spurned the classic film, The Legend of Hell House.
Acknowledged as one of the best in the horror genre, it's brought to life on audiobook and takes listeners into Belasco House. Referred to as a setting for some of the most unimaginable of evils, all previous attempts to investigate the house have ended in either suicide, murder, or insanity!
Now, with four new strangers arriving to take on the challenge, the reason for its name as Hell House will soon become clear!
Narrator – Ray Porter
Length – 9 hours & 11 minutes