Let's be real — we would all like to read more than we currently do. Whether you read 100 books in a year or just 10, there are always more books to read. The metaphorical sword of the ever-increasing TBR list hangs upon the best of us. It doesn't help to know that there are 130 million books in the world, and we will never be able to read all of them.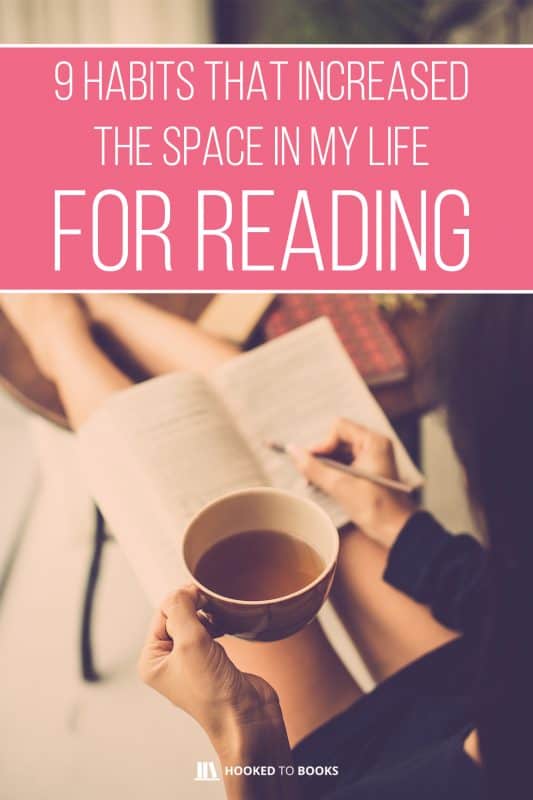 Too many books for your bookshelf? You may need an
e-reader
.
However, reading will always remain a fond escape. I remember fondly when I was a high school student, I was great at multitasking, as long as one of the tasks was reading. I once caught myself reading while walking. Yes, I bumped into a wall, but it was a small price to pay for being engrossed in Dan Brown's Angels & Demons. However, growing up has been full of surprises. One of the bitter wonders of adulthood has been the constant time crunch for pursuing recreational activities, and leisure reading top the list for me.
I maneuvered through multiple reading slumps and speed bumps and as a good bibliophile samaritan, I am sharing my hacks with you so you can increase the space and time in your life devoted to reading.
Switching off during bedtime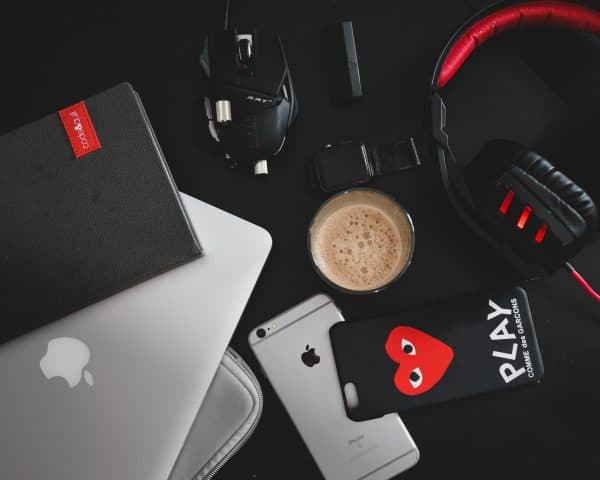 Studies have shown that the use of electronics at night stimulates mental activity and light exposure promotes wakefulness by suppressing the release of the sleep-inducing hormone melatonin. Not only is exposure to electronic gadgets bad for your health, but it is also tampering with your focus and concentration.
Social media, in particular, and smartphones, in general, are useful distractions too. I often find scrolling through Instagram stories or Twitter feed far more tempting than reading a book, so the only way out for me was to ensure I have no access to these gadgets and the internet at bedtime. When a physical book's the only source of amusement available in the room, I was bound to fall in love with reading again.
Making a 'social' commitment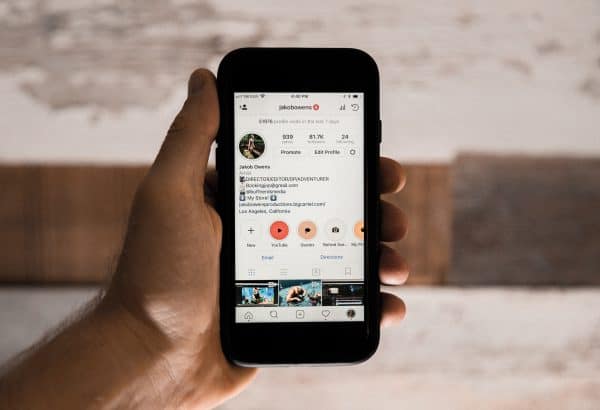 This may sound contradictory to the first hack, but hear me out. In my opinion, Bookstagram has saved the formerly dying breed of readers from extinction. Bookstagram made it hip and cool to read books and take pride in being a reader!
There's one more way you can use social media to your advantage. Announce publicly that you're going to read a book today. Alternatively, make a social media announcement about the number of books you intend to read in a month or a year. Even better, take part in a readathon, so you can commit to reading for a weekend, and follow-through on the commitment.
Keeping a reading slump kit ready
For me, a reading slump kit needs to have the following essentials:

1. Your go-to or favorite book. It is bound to bring back the lost magic of words, and for most of us, these are the Harry Potter series.
2. Some poetry books. Insta-poets come with their controversy on the art of poetry, but I still find byte-sized fiction and poetry an excellent way to get back to reading post a slump. Think Rupi Kaur, Nikita Gill, Amanda Lovelace, Beau Taplin.
3. Penguin Sets. In the past few years, publishers have repackaged and published the Penguin Little Black Classics, Penguin Modern and the Vintage Minis by Random House. These are usually excerpts from larger texts of famous authors. These can be a suitable material to read as a trial, but also an excellent addition for your reading slump recovery kit.
Invest in reading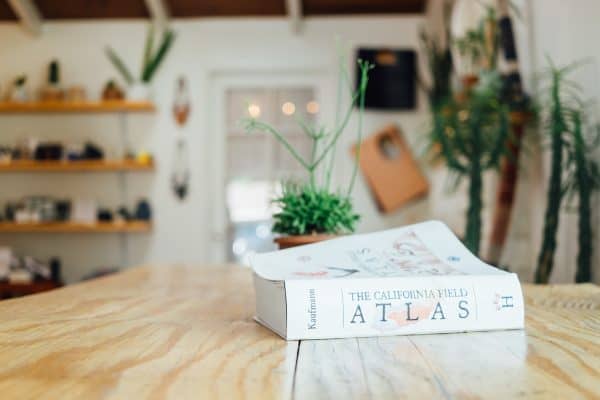 I found it surprisingly helpful in accelerating my enthusiasm for reading, and I'm passing it on. I invested in the act of reading, and it somehow made it a sacred ritual. Then, I was drawn not just to the escape and knowledge that books had to give but also to the sanctity of the daily reading.
Also, it wasn't always necessarily a monetary investment; it is often an emotional one. I made a reading nook in my home, and devoting a place to reading drove me to read more. Just bring out those posters, light a reading tealight candle and get a funky bookmark. Make the act of reading aesthetically pleasing.
Using commute time for reading
Most of us travel a lot for work. This means we spend much time staring into nothingness, in public transit, or running anxious thoughts through our minds.
Why not use this time productively? Reading on the subway, oblivious to the world may sometimes lead you to miss your stop, but what's a bibliophile if not silently adventurous?
Getting hooked on Audiobooks!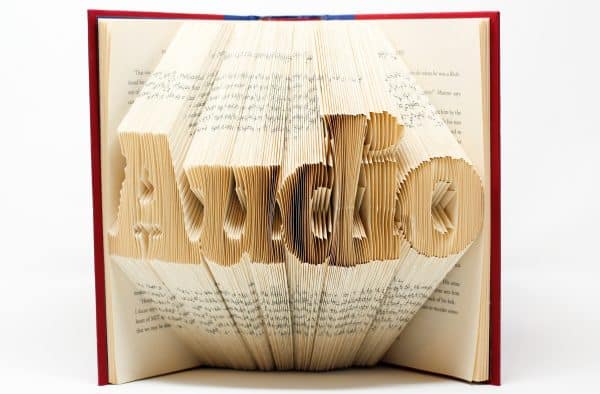 This is an extremely personal take on the reading experience. I was initially very skeptical about listening to books rather than reading them, and it sounded counterintuitive to use earphones as books, but this might work for a lot of us.
I realized soon enough that I was missing on my daily quota of reading due to tired eyes. It makes sense — I am working on screens all day, so the last thing I will do for leisure has held another display, or cramp my hands holding another physical copy.
Audiobooks seemed like an excellent panacea for my productivity-obsessed mind and a huge appetite for words. The first-ever audiobook I read was Fangirl by Rainbow Rowell, and then others followed.
Then there were podcasts. If you feel like reading a book is going to be an enormous undertaking, try jumping into this through podcasts. Once you get used to podcasts, it is easy to get used to listening to non-fiction books. Also, once that happens, other genres aren't far behind. May I also suggest listening to podcasts about books?
Buddy reading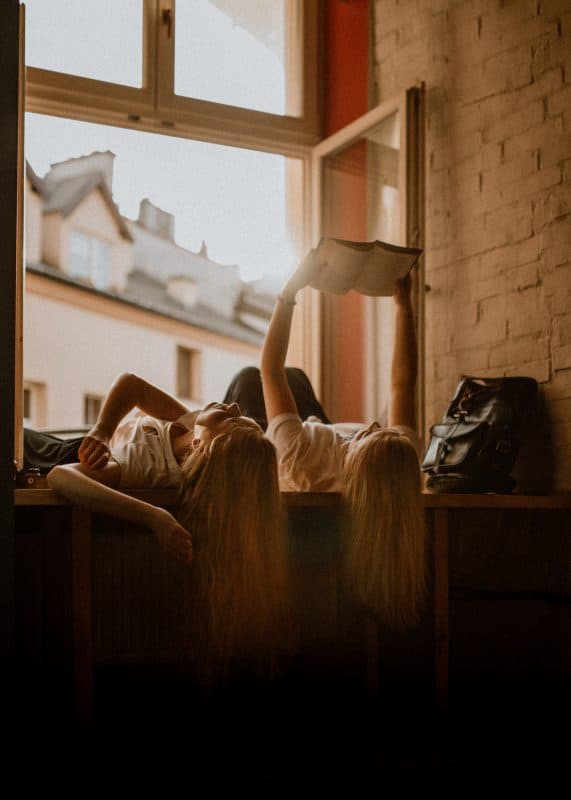 I used to feel much pressure in buddy reading, the idea that your friend might finish the book before you do, or worse, she might notice a subtle plot detail that I might miss. I didn't want to be judged over a recreational activity.
However, if you are finding it hard to finish a book, or read more than you currently do, find a buddy who'd help you keep tabs on your reading progress, not to mention discuss the stories and themes with you once you are done.
Visiting book havens regularly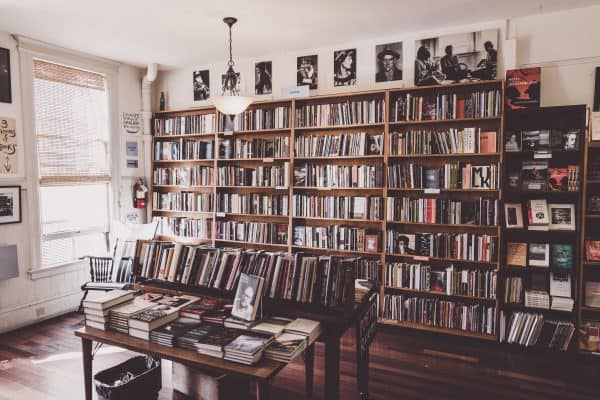 I started exploring bookshops and library a few years back, a meticulously-planned activity I fondly refer to as 'Book-shop-hop.' Even when I moved to a new city, I made sure to check out as many libraries, bookshop chains, and second-hand bookstores as I can. It helped me feel the presence of books around me. Also, by that logic, the magic of them too.
Unlike online shopping, it was way more intimate to ruffle through a few pages of the book and make a purchase. I've found I have committed to the books I bought in-store far more than I cared about the books I ordered online.
Taking a reading challenge and/or goal
Taking a reading challenge or goal is about having fun (and often bragging about it) as you read one book after the other. By its very nature, a problem is stimulating. So you can enrich your reading life by strategically enrolling into a challenge.
While it is easy for you to feel discouraged about not reading as much as your counterparts, remember that indeed you are competing with yourself. You can choose to keep it simple and use the Goodreads challenge to keep track of your annual reading, or add some spunk to it and take the Popsugar challenge instead. There are a plethora of book bingos awaiting you too!
About the Author
Kritika Narula is a writer and journalist. A Media Management graduate from the University of Glasgow, her professional and personal interests lie in digital outreach, media, mental health advocacy, research, books, and technology evaluation.