Poetry can easily be considered as a gateway to writing in numerous ways. Not only is poetry one of the few forms of writing that is not restricted to a genre or demographic, but it also doesn't even need to be written and read, you can simply listen to it be spoken.
Poetry is not limited to itself, it appears more throughout any form of writing, media, and everyday life, even if you don't always notice it.
As a form of writing, poetry has become ingrained into life and living that it can easily be seen as vital and usual as breathing is.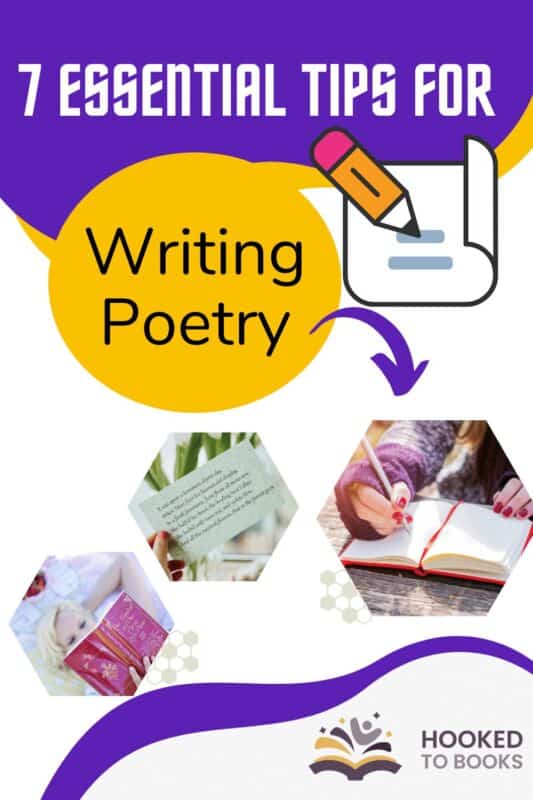 Whether it be epic poems that are performed or read aloud, written down in intricate ways that it appears like a piece of art. Or the tricky one-liners from adverts on television that paired with a catchy tune refuse to leave your head at all.
Poetry is complicated, and at the same time, simple. There may be poems that act just like novels in that they tell a story to be heard and known.
But at the same time, they can only be a creative piece of fun and wordplay used to describe a scene or an object as typical as a teacup. Reading poetry can be enjoyable, but it becomes more vivid and alive in our imagination when it is performed, and perhaps that's what separates it from novels.
Whether it be in Nursery Thymes and picture books that are used as bedtime stories for children to help them fall asleep or in the classroom as we grow up.
We were encouraged by our teachers and mentors to memorize entire verses and recite them to ourselves before we venture out to manifest our own rhythm of words.
Then again as teenagers, lost in confusion trying to figure out who we are, poetry once again offers a helping hand by providing the words on the page that allows us to have something we can connect too.
When writing poetry, whether you wish to use your words to take on the darker themes in life as poet Amanda Lovelace does in her collection, The Princess Saves Herself in This One.
Or want to explore the deep relationships between family members such as in Sarah Crossan's The One, or even wish to tackle growing up as seen in Poet X by Elizabeth Acevedo.
Through you may want to use your poetic to mythical historical events such as Tennyson's Lady Godiva.
Within today's post, we wanted to explore all the essential tips for writing poetry, whether you are someone turning to the craft for the first time or an old hand who is looking for further inspiration.
1. Read, Read and Read
No matter if you are writing poetry, fiction, non-fiction, graphic novel or novel, reading is an essential and most crucial tip to any aspiring writer and the one which is often forgotten.
However, unlike when reading non-fiction and fiction, when reading poetry, it offers another opportunity.
By reading, you can establish ideas of what you like and don't like within different poet styles, but you can also play around with the words performatively.
Poetry is a form of writing that is meant to be spoken about, so physically while reading others work to play around with how those words are spoken.
Enact them and try different tones and see how the meanings alter with that and take what you enjoy the most and think about how it can play into your own poetry writing.
2. Get Personal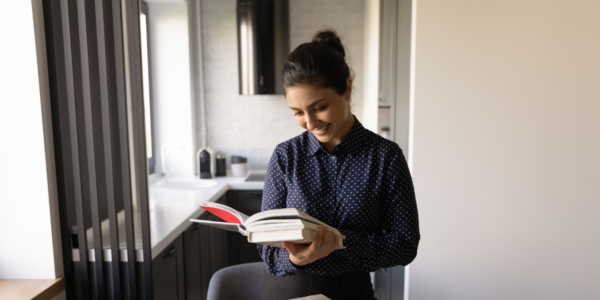 Whether you are just starting out as a poet or are an old hand, remember that not everything you write has to be read so don't be afraid of getting personal.
In fact, getting personal when writing poetic presents the best practice, not only does it mean something to you but there is a specific connection, a particular thread that ties your work to you and something about yourself.
This means that whether you are finetuning your skills or wishing to release a collection of personal poems, there will be a deep sense of saying there that can be seen.
Moreover, by getting personal and using an example of your own self and history, this allows you the opportunity to learn exactly what kind of poet you are.
3. Play Around with Poetic Devices
Another quality that poetry offers, unlike novels and other works of fiction, is the range of often focused devices and appear throughout all works of poetry.
Meaning that poets will often become known for a particular device that they commonly use and can often be an identifier within their work.
For you, when starting to write poetry it can be a great exercise to play around with different poetic devices to challenge yourself and figure which poetry devices work best for you and your work.
When figuring this out, one tip for writing poetry would rewrite the same poem but attempt to write it with a focus on different devices. A first draft may focus on assonance during the second on onomatopoeia.
Be creative and remember to try out the devices that you don't like as well as the ones you want as you may well surprise yourself and find your writing suits an unexpected tool.
4. Play around with Poetry Format and Style
As with poetic devices, it is vital to play around with different poetic styles and formats. Whether for practice and finetune your skills or an opportunity to explore a new form of poetry for yourself this is an essential tip for writing poetry. And remember, make it fun for you and don't go into wanting a finished masterpiece but use it as a tool to improve your skills.
When trying out different poetic forms, this can help you understand if your work should take a long-form with numerous stanza to tell a story or a series of short haiku's that suit better to convey your truth.
With poetry format and style as well as practicing different poetic devices, this will allow you to discover what you find most comfortable, what you do best and which you enjoy the most. This is important to remember, as they may not end up being the same thing.
5. The Journal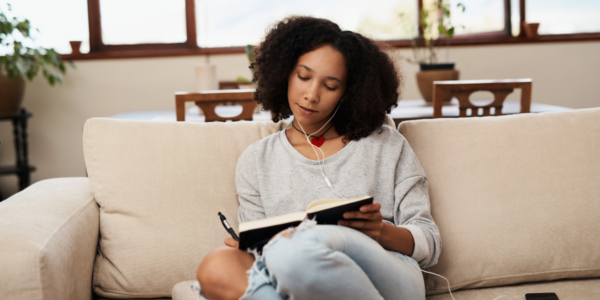 Grab a notebook, any notebook that you can keep with you at all times, even when you're just going to the shop for milk, and use this to jot down any ideas, inspirations or poems that you can write up when inspiration strikes.
Note down what you notice, what intrigues you, what imagery you see that you find compelling to the point you can barely take your eyes off it.
Use this Journal to challenge and question yourself and consider what motivates you the most, and what are you tending to notice the most that you're right it in your notebook.
As well as being a great place to keep all your ideas, it's another way to discover what specific themes or images that you are drawn to most. Use this and base your poetry off this and follow your notes.
6. Remember The Tiny Window
When writing poetry, you're not necessarily building an entire world. You don't have to know the political structure, the complete ins or outs of the world your poems are set in, not like when you are writing a novel of fiction.
Instead, when writing poetry, consider you are writing a tiny world that can only be seen through one small window.
The window is your poems, and your audience is only seeing a slither of the world it is set in. The tiny window effect allowing the audience a sneak peek into the world you are writing about.
7. Don't Be Afraid to Try Out the Weird Ideas
Poetry doesn't have to be conventional; it doesn't have to be sensible or a reason for it.
Poetry can just be thoughts woven together and nothing more. Or it can be bringing contradictory ideas together for a brief moment even if they don't even make sense as it happens.
Poetry allows the ability to make any subject matter almost appear sensible or reasonable.
So don't be afraid to try out the weirdest ideas or even the most mundane as poetry allows for those barriers to be broken.
After all, much like your personal poems, this can just be for you or used as a learning exercise to practice and develop your skill.
There you have it, our 7 essential tips for writing poetry, whether you are an aspiring poet or even well-practiced and known.77
These tips should be kept in your essential toolkit no matter how long you've been writing poetry and should always consider coming back too.