At A Glance: Our Top 5 Picks for Children's Poetry Books:
Poetry is an undeniable part of all our lives. At school, we are encouraged to read pieces of poetry and invited to create our own as well. Poetry not only acts as a way of teaching us about rhythm and rhyme but also allows us to develop new ways of expressing our thoughts and feelings.
I remember sitting in the classroom as a child and being invited by my teacher to write a poem about a house, I brought the house to life through poetry.
However, it is not only at school when poetry is first introduced to us. In fact, more often than not, it is at home that we are first introduced to this creative escape. Yes, poetry has educational value but as for children, it can also act as the springboard of our creativity and imagination.
Poetry as children were fun, it was adventurous and even at times outrageous but it could be incredibly simple too. In fact, most children's poetry books not only act as a spark of engaging with poetry but also appear to be the ones that remain with you the longest.
The Best Children's Poetry Books
In this post, I wanted to share some of my favorite children's poetry books. Whether they be the most popular children's poetry books or the funniest children's poetry books, this post will share some old classics as well as new and undiscovered children's poetry books.
In this list of poetry books, I have included children's poetry of different variations, whether they be simple children poetry collections or children's stories told in verse. Regardless, it is clear that children's poetry books are exciting and enjoyable whatever age you maybe!
Children's poetry books, whether they be the most popular, the best or the funniest or most known, allow their readers to connect and learn with others.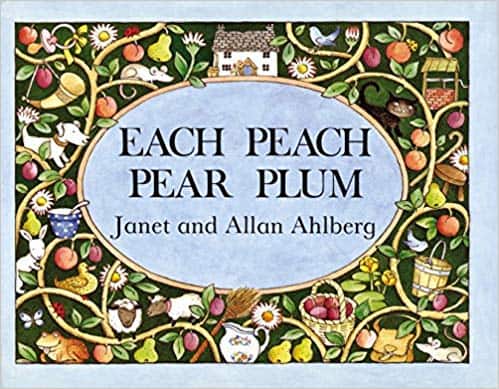 One of the most popular children's poetry books, Each Peach Pear Plum incorporates traditional children's nursery rhymes and fairy tales to create interactive and engaging children's poetry book. With beautiful illustrations and intricate rhymes, Each Peach Pear Plum acts as a perfect starter to poetry for young children.
Whether reading with parents or attempting to read themselves, this poetry book is a great introduction for children to poetry and turns it into a game for them to play. With every couple of pages introducing new characters for a child to find, allowing them to be creative as they hunt for characters through rhymes.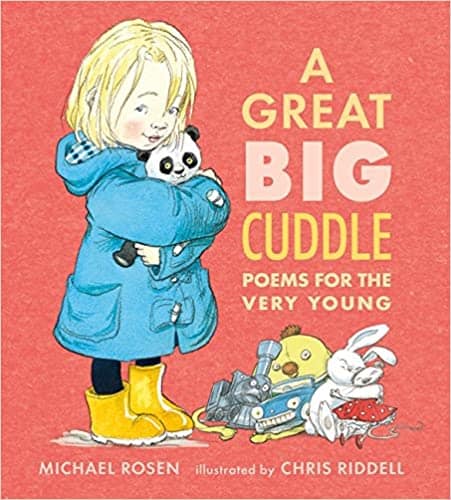 Combining both Michael Rosen and Chris Riddell on a project together almost guarantees a spark of creative genius. A Great Big Cuddle is pure joy for children to read, and although many of the poems are quite simple they are still incredibly engaging and fun.
Inside there aren't just poems for children but a spark of magic too, which causes children to be singing and laughing along with every reader of this delightful book.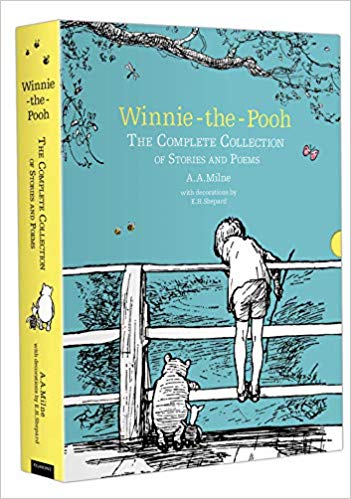 Winnie the Pooh is an old friend to all, that I think no matter what your age that you never let go of or forget. This silly old bear gives off an infectious charm that it is hard not to find him or the rest of the gang in the hundred-acre wood completely lovable.
This is why the collection of short stories and poems feature on this list, Winnie the Pooh is simply unforgettable and a fantastic way for children to read poems without even realizing it!
Winnie the Pooh is a poetry collection that breaks across the generations and is not just suitable for children. Winnie the Pooh could easily be classed as one of the best children's poetry books due to its ability to connect to more than just children and reminds us to have fun.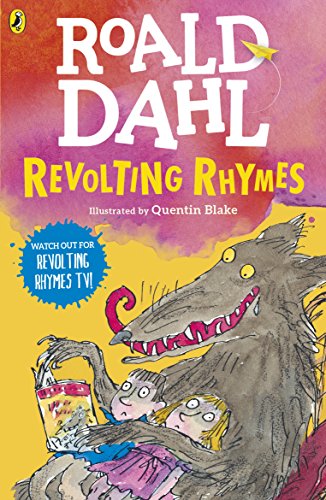 One of the most critically acclaimed children's author's Roalh Dahl's Revolting Rhymes can be easily described as one of the funniest children's poetry books. After all, poetry can sometimes just be a bit of fun too.
Roalh Dahl undertakes six traditional fairy tales, with the likes of Cinderella, Jack and the Beanstalk and Snow White and turns them into fun, twisted and quite gruesome poems which are perfect for children. Paired with illustrations by Quientin Blake, it's not hard to see why these poems can appeal to children so much.
Most likely, as well as being one of the most popular children's poetry books, I think Roalh Dahl's Revolting Rhymes can also take the prize for being one of the funniest children's poetry books there is too!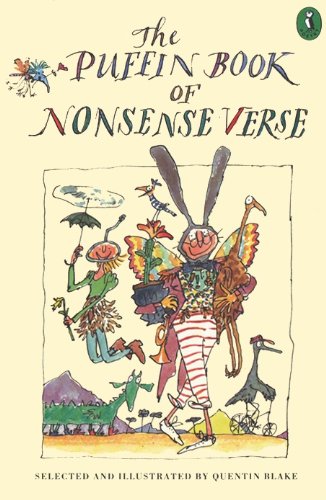 It is not only Roalh Dahl who has the ability to create funny children's poetry books but his collaborator illustrator Quientin Blake has a talent for it too. The Puffin Book of Nonsense Verse takes some of the best nonsense verses from a variety of works and pairs them with Quientin's illustrations.
The Nonsense Verse acts as a great way of demonstrating to children different types of poetry and allows them to see that there isn't just one way to write poetry either. Thoughtfully selected by Quientin, all the poems featured could easily be described as completely bizarre but absolute fun for children to read.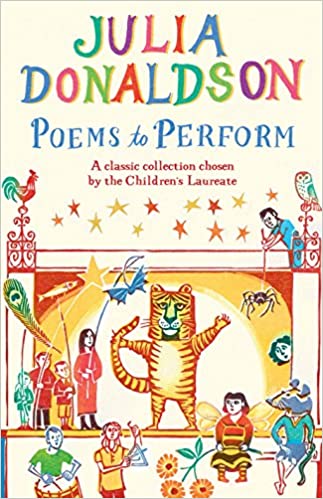 Curated by renowned children's writer Julia Donaldson, it's easy to understand why Poems to Perform easily ranks as one of the most popular children's poetry books. Known for her work on the famous Gruffalo picture book and numerous others – Donaldson knows how to write and pick a poem.
Poems to Perform encourages children to instead of sitting and reading poems to actually enact them out and get creative in other ways than simply writing it for themselves. With a huge variety of poems included with some helpful tips and hints in how you can try and perform them.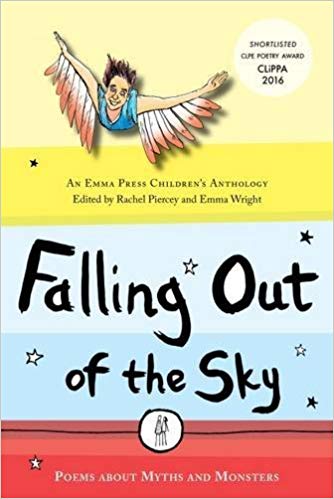 What child would say no to a book about mythical creatures that go beyond their imaginations? Not many I would say, which is why Emma Wright and Rachel Piercey's Falling out of the Sky collection of poems about the various myths and monsters is a perfect choice for children who want to encounter a bit of magic.
Falling out of the sky not only acts as a great introduction to many of the myths and legends that we still think about today but acts as an engaging way of storytelling through verse. All while sparking that initial interest that children often have concerning myths and monsters and magical creatures that they'll most likely start hunting for them in real life as well.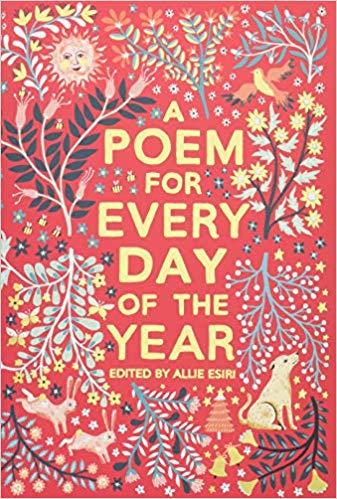 Whether you prefer to read a poem to start your day or create a nice ending, Allie Esiri's collection of poems is a true delight. With each day featuring a single poem accompanied by either a short paragraph about the poem or even about the day itself – reading these collections is a must-do for every day.
Allie Esiri has created one of the best children's poetry books that allow children and adults alike to connect and enable an opportunity for children to engage with parents by reading these poems together. Dealing with a variety of poems concerning different topics, Allie Esiri's collection not only encourages children to read poetry but also to question it and read between the lines.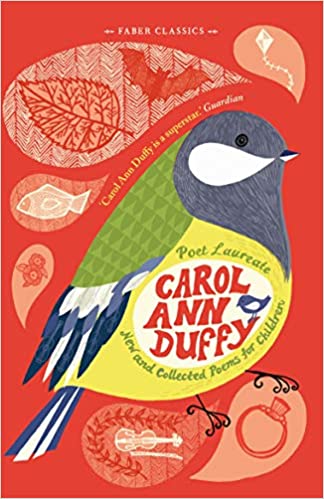 A collection of poetry for children on the brink of their teenage years, Carol Ann Duffy's collection of poems offer to bridge the gap while introducing children to poets they will surely grow up with including Carol Ann Duffy herself.
A mixed bag of poetry, Duffy includes poems that encourage discussion and questions to be asked. Engaging, witty and brilliant, the selection of poems that feature means that no matter what a child's taste is, there will be a poem for sure that will capture their attention.
However, Carol Ann Duffy's collected poems for children are not the only children's poetry book that is suited for children as well as teens, with there being another list of poetry for teens themselves.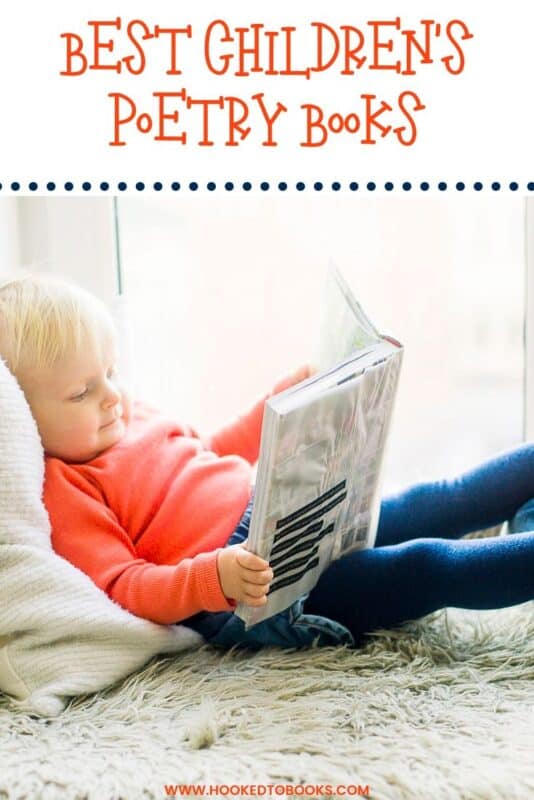 Thinking back myself and my introduction to poetry as a child, it surprises me how many of this list that I read myself and continue to think about to this day. Poetry inspires you, it challenges you and allows you some enjoyment too. It's important we still go back to it and find new pieces too because just like any novel of fiction, poetry can inspire you whatever your age.