The best-selling American author Elin Hilderbrand is famous for her romantic beach reads. She's authored three series, multiple standalone novels, as well as several short stories and novellas, and critics have dubbed her the unofficial 'Queen of the Summer Novel.' So, if you're planning your vacation TBR list, keep on reading.
Elin Hilderbrand Reading Order
In this post, I've put together a full list of this popular romance author's work, from her first-ever book, 'The Beach Club,' to her latest upcoming release, The Hotel Nantucket, and everything in between.
To help you find the perfect reading order, I've separated Hilderbrand's many titles into series and publication order so that you can follow along, book by book, without missing a thing.
Elin Hilderbrand's Standalone Novels
IMAGE
PRODUCT
FEATURES
PRICE
The Beach Club (2000)
• Publication date- April 1, 2010
• Print length- 372 pages

Check Price

Nantucket Nights (2002)
• Publication date- May 12, 2009
• Print length- 240 pages

Check Price

Summer People (2003)
• Publication date- April 27, 2010
• Print length- 352 pages


Check Price

The Blue Bistro (2005)
• Publication date-May 25, 2010
• Print length- 336 pages

Check Price

The Love Season (2006)
• Publication date- April 1, 2010
• Print length- 228 pages

Check Price

Barefoot (2007)
• Publication date-July 2, 2007
• Print length-481 pages


Check Price

The Island (2010)
• Publication date- June 18, 2010
• Print length- 422 pages


Check Price

Silver Girl (2011)
• Publication date- June 21, 2011
• Print length- 415 pages


Check Price

Summerland (2012)
• Publication date- June 26, 2012
• Print length- 400 pages


Check Price

Beautiful Day (2013)
• Publication date- June 25, 2013
• Print length- 327 pages


Check Price
Hilderbrand's debut novel, 'The Beach Club,' was published as a standalone, so I'll begin with a full list of all the author's standalone titles, from the earliest to the most recent.
As with most of this author's novels, the stories below are set on the island of Nantucket, where she lives with her three young children.
Since they're not part of a series, you can read them in any order you choose.
1. The Beach Club (2000)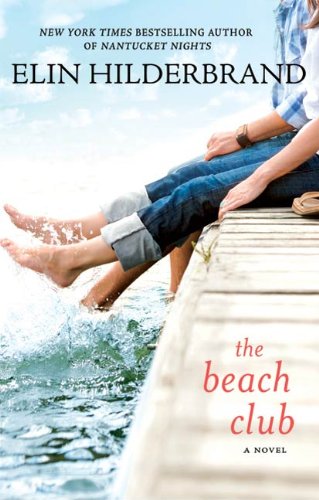 The staff and guests at the luxurious Nantucket Beach Club Resort embark on a summer of drama, passion, and romance that will change their lives forever.
2. Nantucket Nights (2002)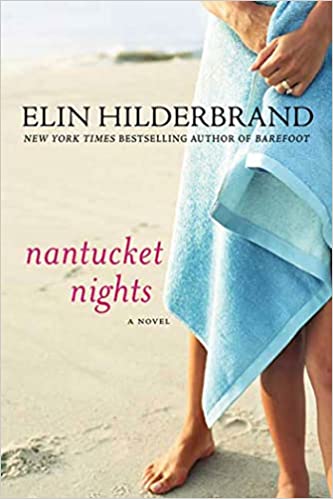 Best friends Kayla, Antoinette, and Val escape together for a blissful vacation in Nantucket every year. But this time, their summer fun is marred by tragedy.
3. Summer People (2003)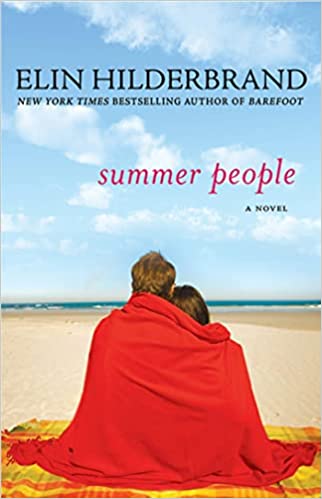 The Newton family is heading to their luxurious vacation home on Nantucket to enjoy their annual three-month getaway on the beach.
But this year, a dark cloud of grief has swept over them, and even the summer sun can't heal their wounds.
4. The Blue Bistro (2005)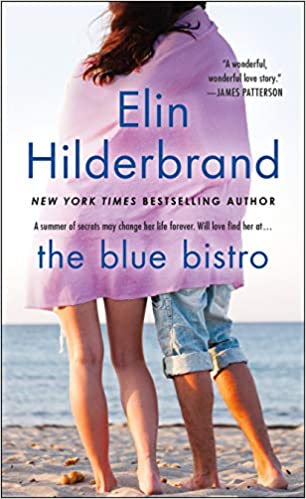 Adrienne Dealey spends each summer working in a different beach town, and this year, for the first time, she's decided to head to Nantucket.
Newly single and broke, she needs money, fast. And so, when the handsome owner of the finest restaurant in town offers her a job, she jumps at the chance.
5. The Love Season (2006)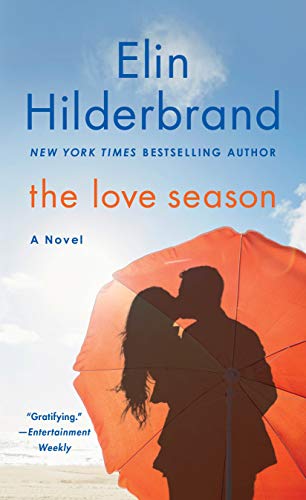 Marguerite Beale, and her goddaughter Renata Knox, are unexpectedly reunited on Nantucket to unearth the secrets of a long-buried tragedy from the past.
6. Barefoot (2007)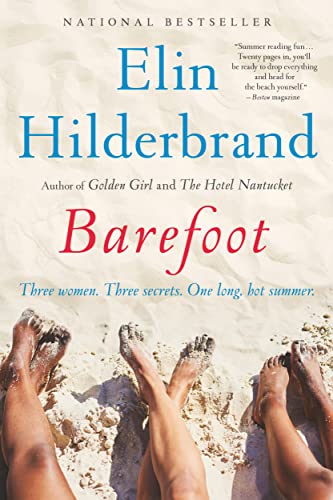 Three women escape their stressful lives and head to Nantucket for a well-deserved slice of paradise. But then they meet Josh Flynn, and their relaxing vacation takes an unexpected turn.
7. ​The Island (2010)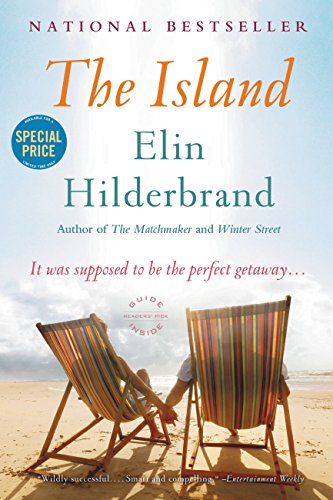 Birdie Cousins and her daughter Chess are getting ready to host the wedding of the century.
All the details are in place, and the guests are about to arrive, but at the last moment, the wedding is cancelled, and the family's summer is thrown into chaos.
8. Silver Girl (2011)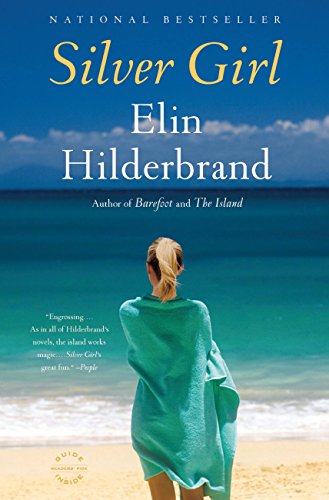 Meredith Martin Delinn is used to a life of wealth and privilege, but her husband's recent deceit has thrown everything into turmoil. Now, against the backdrop of a balmy Nantucket summer, she'll have to find a way to piece it back together.
9. Summerland (2012)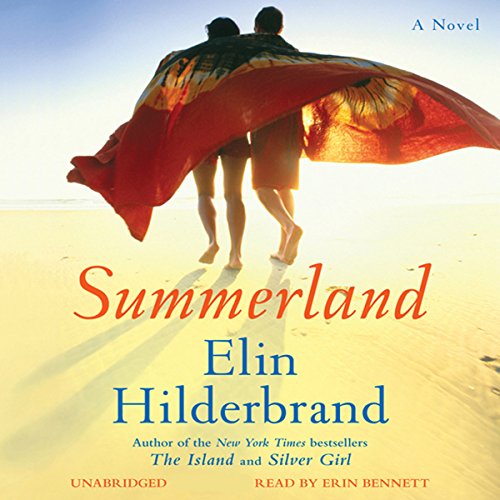 Every year in mid-June, the local teenagers of Nantucket High gather on the beach for their annual bonfire celebrations.
But this year, their tradition takes a tragic turn.
10. Beautiful Day (2013)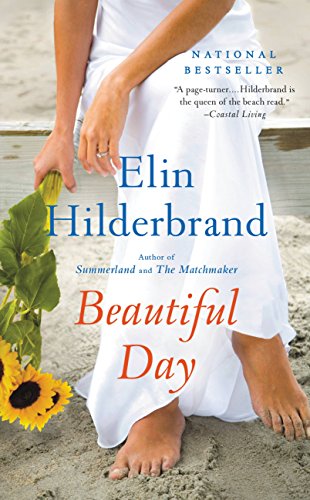 Two families join together for the Nantucket beach wedding of the century. But while the bride and groom are blissfully happy, their loved ones' lives are descending into chaos.
11. The Matchmaker (2014)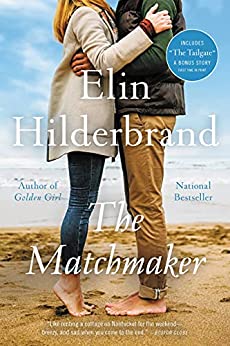 Nantucket native Dabney Kimball Beech prides herself on her matchmaking abilities. But while she's busy playing cupid, her own love life is spiralling out of control.
12. The Rumor (2015)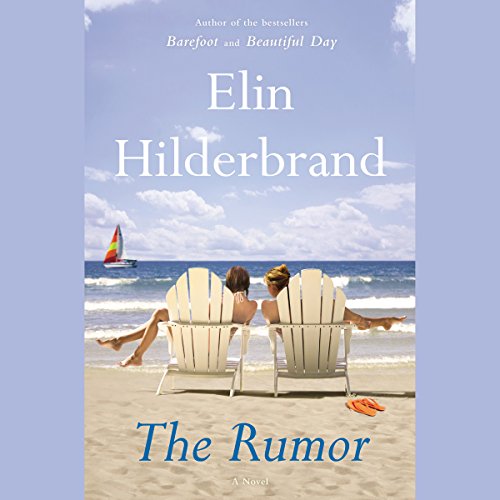 With their beautiful children and perfect marriages, best friends Madeline King and Grace Pancik seem to have it all.
But this summer, the cracks have begun to show, and suddenly, they find themselves at the centre of Nantucket's biggest scandal.
13. Here's To Us (2016)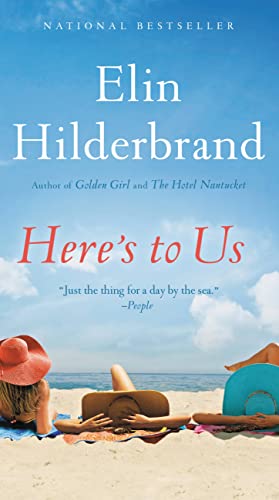 Laurel Thorpe, Scarlett Oliver, and Belinda Rowe are long-time rivals with just one thing in common; they all love the same man.
But when he tragically passes away, they're forced to come together and face their differences, once and for all.
14. The Identicals (2017)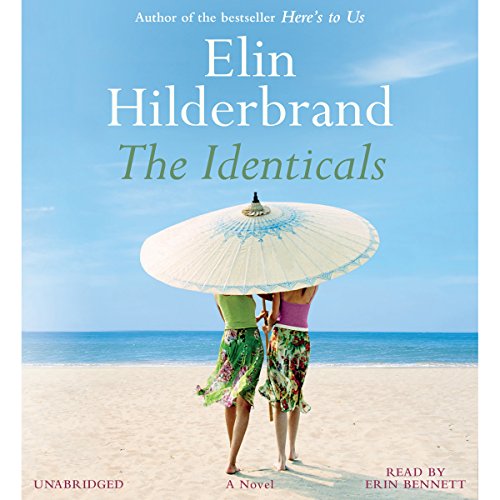 Twin sisters Harper and Tabitha Frost haven't spoken to each other in years. But now, they find themselves switching lives, and identities, to save what's left of their fractured family before it's too late.
15. Summer of '69 (2019)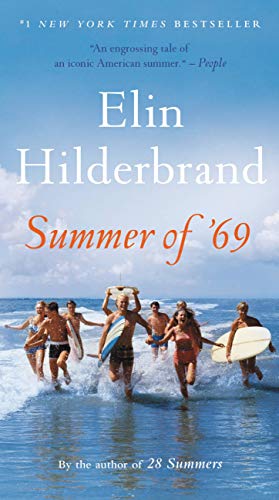 Set in the summer of '69, Hilderbrand's debut historical novel follows the Levin family, who have gathered at their grandmother's historic Nantucket home just like they do every year.
But in the midst of a changing America, their own lives are changing too in some pretty unexpected ways.
16. Golden Girl (2021)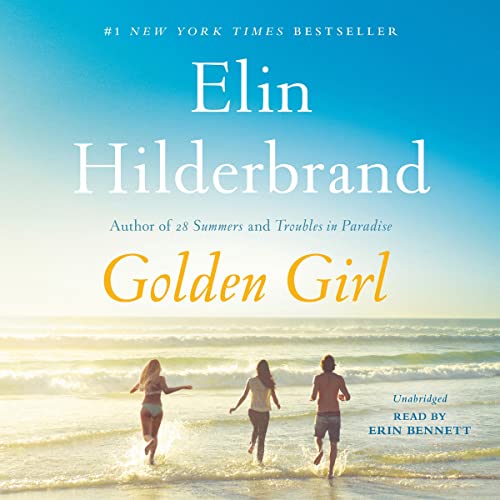 A successful author and mother of three has been killed in a hit and run. But before she passes into the next life, she's given a chance to watch one final summer play out below her and change the course of her ill-fated children's lives from beyond the grave.
17. The Hotel Nantucket (2022)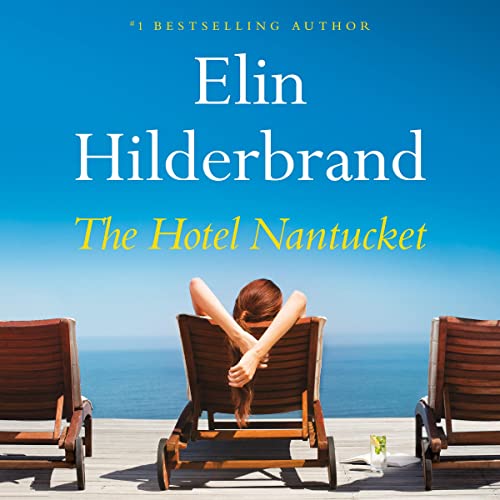 After breaking up with her long-term boyfriend, Lizbet Keaton is on the rebound. But when she suddenly becomes the manager of the crumbling Hotel Nantucket, she's got much more than her love life to worry about.
The Nantucket Series
Just like the standalone titles above, these three novels all take place on the island of Nantucket.
Each story is told from a different character's perspective, and each plot is unique. That being said, several characters make cameo appearances in all three books, so it's best to read them in publication order.
1. A Summer Affair (2008)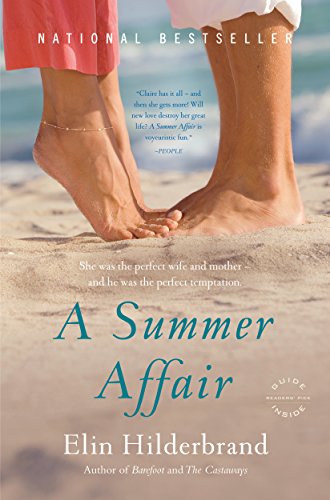 Claire is a yes woman; she'll do anything for anyone, no matter what. But when she's tasked with organizing the biggest event of the Nantucket social calendar, it seems like she's finally bitten off more than she can chew.
2. The Castaways (2009)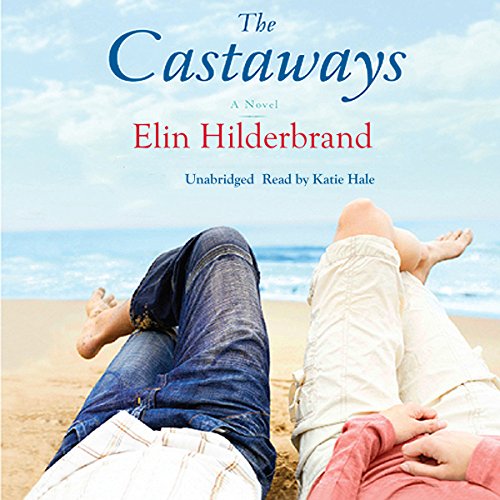 Rumours are flying that Greg and Tess MacAvoy's marriage is on the rocks, and so to escape the whispers of their family and friends, they head off on a sailing trip off the Nantucket coast.
But tragedy strikes, and in the aftermath, all of their secrets will finally be revealed.
3. The Perfect Couple (2018)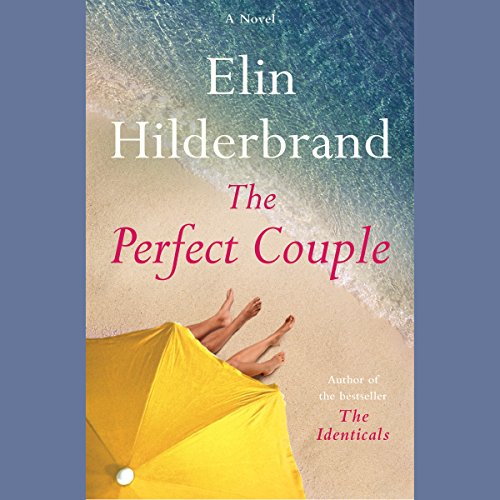 It's another balmy summer on Nantucket Island, and final preparations are being made for the lavish Otis-Winbury wedding.
But the joyful occasion is shattered when a body washes up on shore, and everyone, including the bride and groom, becomes a suspect.
The Winter Series
The Winter series is packed with drama, division, and of course, a heavy dose of romance. It follows Nantucket native Kelley Quinn and his family as they struggle to get through the chaotic holiday season.
Each Christmas, this dysfunctional set of characters find themselves at the centre of a new controversy that threatens to split them apart, but thankfully, it never quite does.
To get the most out of the series, it's best to read these titles in publication order.
1. Winter Street (2014)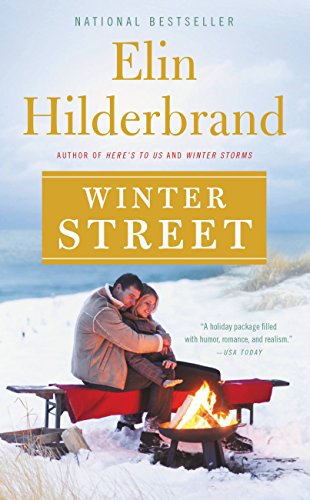 Kelley Quinn's four children may be all grown up, but their lives are in disarray. As the holiday season looms ahead, what should be a joyous family occasion turns into a dramatic reunion none of them will ever forget.
2. Winter Stroll (2015)
It's been twelve months since their last disastrous gathering, and the Quinns are gearing up for another round of chaos and calamity. This year, they're bringing some extra baggage along, in the form of Kelley's ex-wife, Mitzi.
3. Winter Storms (2016)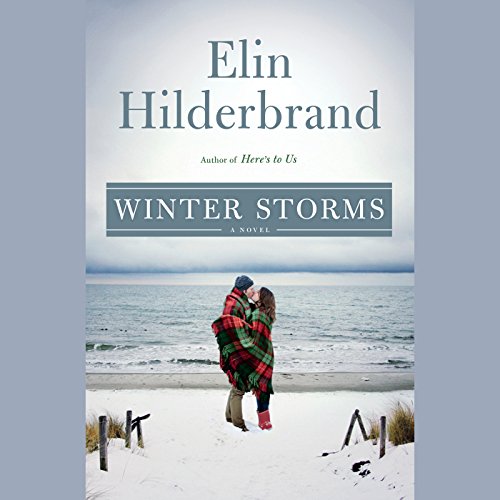 After two calamity-filled Christmases, it seems that the Quinns may finally get the happy holiday gathering they've longed for.
This year, they're celebrating the festive season with a family wedding, but there's a storm on the way, and it threatens to turn their celebrations into chaos once again.
4. Winter Solstice (2017)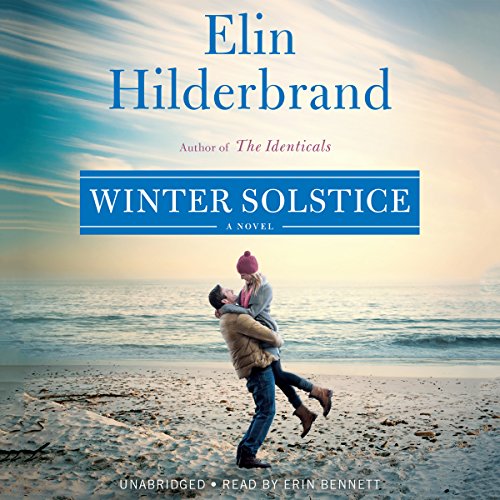 The last instalment of the Winter Series sees this dysfunctional group of misfits finally unite to celebrate the holidays in harmony. But in true Quinn family-style, there's still a sprinkling of drama afoot.
The Paradise Series
The Paradise Series is a gripping three-part tale of a happily married woman who loses her husband in a tragic accident, only to learn he wasn't the man she thought he was.
The plot of each book runs in sequence, so it's best to read them in the order they were published.
1. Winter in Paradise (2018)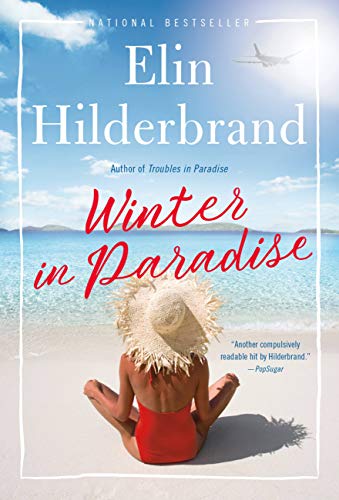 Irene Steeles has received some shocking news; her loving, devoted husband has been killed in a helicopter crash. But in the wake of her grief, she discovers that her devoted partner was not quite so devoted after all.
2. What Happens in Paradise (2019)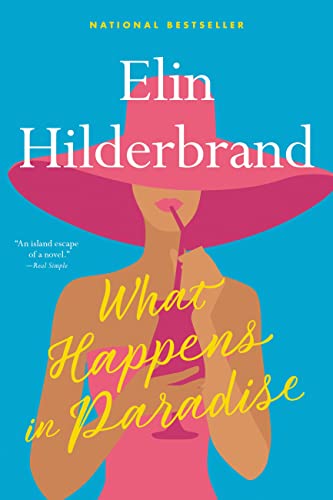 It's been a year since Irene lost her husband, and her world was turned upside down by the revelations that followed. And now, she's back on the tropical island of St John to learn the truth about her husband's double life.
3. Troubles in Paradise (2020)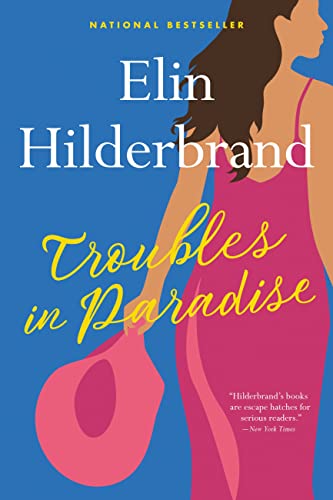 Irene thought she'd finally uncovered the depths of her late husband's deceptions, but a visit from the FBI brings a new, shocking revelation that will leave her with more questions than answers.
So, from her new home in St John, she embarks on a final quest for truth and healing.
The 28 Summers Stories
28 Summers is the tale of two lovers who join together in secret for one passionate, glorious weekend every year.
The book is a standalone novel with a short story follow-up, so while it isn't technically a series, it's best to read both titles in the order they were published.
1. 28 Summers (2020)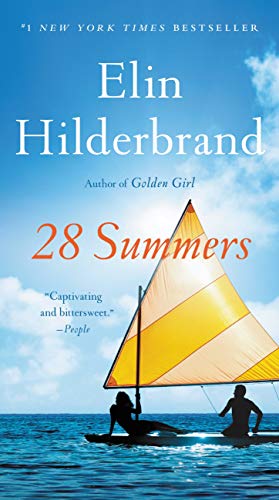 For decades, Jake and Mallory have enjoyed an annual hot and steamy weekend love affair, and despite the ups and downs of their regular lives, their passion has never died.
But this year, Mallory has some news that could change that forever.
2. The Sixth Wedding (Short Story) (2021)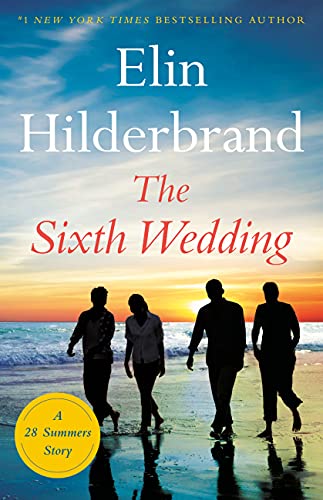 This quick-read takes us back to Nantucket, to the scene of Jake and Mallory's long-running secret affair. But this year, Jake is making the trip on his own.
Elin Hilderbrand's Short Stories
Elin Hilderbrand's short stories have all the romance, passion, drama, and intrigue of her full-length novels packed into a quick and easy read.
1. The Surfing Lesson (2013)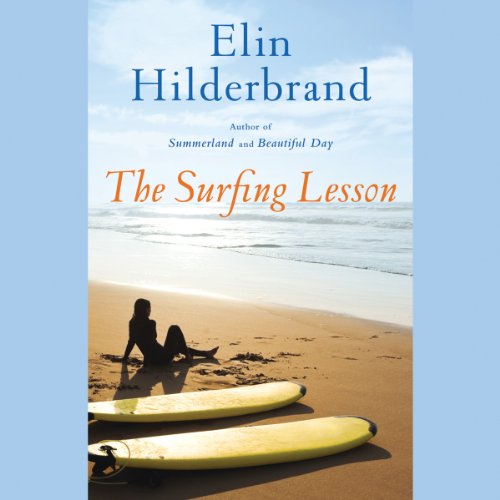 Margot is rapidly falling out of love with her husband Drum until his ex-girlfriend appears and jealousy rekindles the spark.
2. The Tailgate (2014)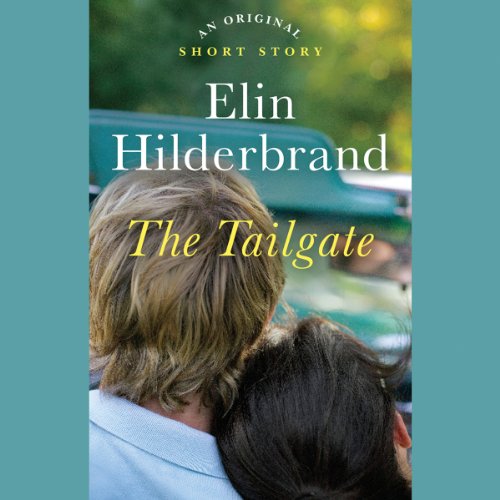 Clendenin and Dabney have been inseparable since their freshman year of high school.
But now, with Clen studying at Yale, and Dabney at Harvard, for the first time, they're miles apart, and their seemingly unbreakable bond suddenly seems fragile.
3. Endless Summer Short Story Collection (To be Published October 2022)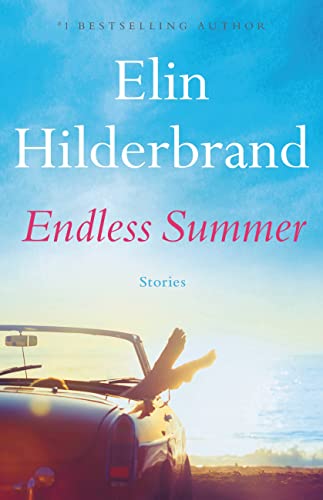 Later this year, Elin Hilderbrand is expected to publish a new anthology of nine short stories under the title Endless Summer. It's touted as a hot and heavy collection of missing chapters, prequels, and sequels of her most beloved novels, making it a must-read for fans of her work.
Conclusion
Elin Hilderbrand has been delivering bestselling hot and steamy beach reads for more than twenty years, earning her an army of loyal fans.
The author has several new publications in the pipeline, but last year, she announced her plans to retire from writing in 2024, telling fans, 'I feel myself coming to the natural end of my material.'
So, if you want to explore this incredible author's work while she's still at the height of her career, there's no better time to start than right now.